Centralized exchanges (CEXs) are large-scale cryptocurrency trading platforms that operate in a similar way to traditional marketplaces, like stock exchanges. Centralized crypto exchanges directly participate in markets by "clearing" trades. They usually hold digital order books, which are listings of open buy and sell orders with volume and price information. They connect buyers and sellers and announce current market values based on an asset's most recent sale price.
We will cover the top CEXs by market capitalization in this article. While we believe they are good investments, we are not providing expert investment advice, and anybody who buys anything we recommend is solely responsible for their funds earned or lost.
Binance Coin (BNB)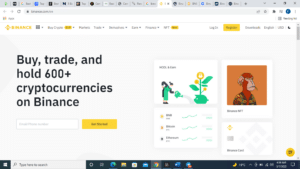 BNB is a cryptocurrency that can be used on the Binance cryptocurrency exchange to trade and pay fees. It has a market cap of $61,763,202,917. As an incentive, Binance Coin users enjoy a reduction in transaction costs on the Binance exchange. Other coins, such as Bitcoin, Ethereum, Litecoin, can be exchanged or traded for BNB. The exchange has benefited from growing investor interest since its establishment. BNB had a significant price rise at the start of 2021, drawing the attention of corporate investors.
Binance spends 20% of its revenues every quarter to purchase back and burn Binance Coins, thus destroying them. Binance will continue to burn currencies every quarter until it has purchased and destroyed 100 million Binance tokens, or half of the total supply. The process guarantees that Binance Coin's supply remains limited, making it rare and precious.
Cronos (CRO)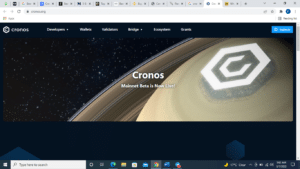 CRO is the native coin of the Cronos blockchain, which was developed by the Crypto.com financial services company. It has a market cap of $9,834,492,772. The company's major objective is to make cryptocurrencies more widely accepted and used by putting them in everyone's wallet. The CRO blockchain is primarily used to support the Crypto.com Pay mobile payments application.
Holders of the coin can stake them to function as validators on the network, earning a cut of the transaction fees in return. It's also the token that's used to pay the network's transaction fees. Cronos' growth has been fueled by user adoption. It now has over 350,000 distinct wallets attached to it, as well as 120 decentralized applications built on top of it.
FTX (FTT)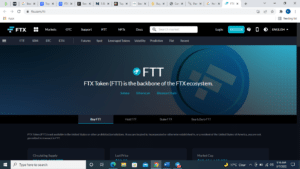 FTT is a token that is traded on FTX, a global crypto derivatives exchange. It was launched in May 2019 and, as of now, has a market cap of $5,451,902,846.
One of the main advantages of using FTT is receiving a discount on the trading fees. Crypto futures not only have a smaller charge, but they also have narrower spreads. The percentage differential for active traders on the FTX market might be as high as 60%.
Traders can also avoid clawback by using FTT because it comes with insurance cover. Insurance gives a net gain in unpredictable markets, giving traders a buffer to keep trading without having to worry about margin calls. Staking is another feature of FTT, which allows holders of FTT exchange tokens to authenticate a transaction by staking their tokens.
UNUS SED LEO (LEO)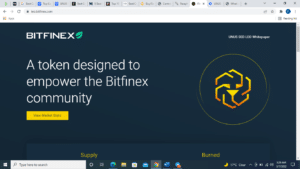 UNUS SED LEO is a token meant to expand all platform users' and services' capabilities to iFinex, Bitfinex's parent business. This decision should aid in resolving the problem that emerged as a result of the trading platform's alleged illegal usage of Tether cryptocurrency funds. It has a market cap of $5,103,402,079.
iFinex purchases LEO tokens on a monthly basis in an amount equal to at least 27% of the preceding month's earnings. This will continue indefinitely as long as tokens are in circulation. This redemption occurs at the current market price.
It is also possible to burn LEO tokens, which are used to pay commissions. Ethfinex is the only platform that can't delete currencies because it launched its own token, NEC, in 2017 for the same purpose.
KuCoin (KCS)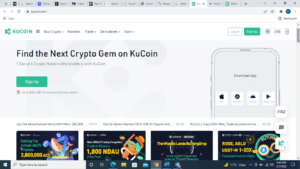 KCS is KuCoin's native currency, which was created in 2017 as a utility token that allows traders to share in the exchange's growth. It's presently available as an ERC-20 token on the Ethereum network, which is supported by the majority of Ethereum wallets. It has a market cap of $1,445,640,808.
KCS will be the native asset of KuCoin's decentralized financial services as well as the KuCoin community's governance token in the future, once the KuCoin decentralized trading solution becomes online.
KuCoin is a worldwide crypto exchange that offers its 8 million customers in 207 countries and territories worldwide spot, margin, P2P fiat, and futures trading, staking, and lending.
Huobi Token (HT)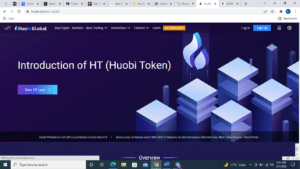 Huobi Token is the native token of Huobi Global, a cryptocurrency exchange that has a market cap of $1,418,691,428. It is an ERC-20 compatible decentralized digital asset built on the Ethereum network.
There are several uses of HT. Users can save up to 65 % on trading fees by just keeping HT in their Huobi exchange wallet. Users with HT may also use the Huobi Prime platform to gain access to new crypto projects and earn tokens from them.
Owners of Huobi Tokens can also put their tokens to work in a passive manner. Huobi's PrimePool allows users to stake their HT in new listing ventures. All the user has to do is set a timer for their tokens to be locked. After that, they will receive free airdrops of the new token.
Summary
The centralized cryptocurrency exchange is one of the essential platforms for trading for most digital currency investors. This is due to their better onboarding and user interface, customer support, and insurance in the event that the platform's services fail. They also have a wider number of trading pairs and better trade volumes and liquidity. We reviewed the top 6 CEXs by market capitalization in this post, which is one of the most significant factors to consider while investing.