The term metaverse refers to a fully formed digital world that exists beyond the one we live in. It is a digital avatar-based universe. It's an environment in which users can interact, play games, and engage in activities similar to those found in the real world. The Metaverse is rapidly approaching reality, and many investors are preparing for it. It has the potential to alter everything from e-commerce to social media to real estate, despite the fact that it is still in its infancy. This year, the phrase "metaverse" has been used in a number of multimillion-dollar real-estate transactions.
We look at the best 5 Decentraland metaverse projects in this article, and while we think they're solid investments, we are not offering any professional investing advice. You are solely responsible for your finances if you choose to invest in them.
What is Decentraland?
Decentraland is a decentralized virtual reality world-building platform powered by Ethereum that allows users to create, explore, and trade the most imaginative landscapes. Ariel Meilich and Esteban Ordano co-founded the idea in August 2017; however, it was finally made public in February 2020.
On Decentraland, plots range from dungeon mazes to villages to fashion districts and even outer space. Overall, Decentraland offers fascinating and beautiful scenery built by members of the community. Owners of land parcels can tokenize them and turn them into NFTs (non-fungible tokens) that others can buy, trade, or rent using the platform's native marketplace and OpenSea.
The platform uses two tokens, MANA and LAND. You must first obtain MANA, which allows you to facilitate the exchange of goods and services. LAND refers to the ownership of a specific piece of digital real estate. Big-name businesses, obviously, have been drawn to the metaverse because of the huge investment and monetization prospects it offers.
How does Decentraland work?
The following are the parts of the Decentraland platform:
A decentralized land registry.

An open system for describing each property parcel's details.

A peer-to-peer system allows users to communicate with each other on the platform.
Users can make policy changes and vote on DAO land auctions, as well as participate in them. Users that use the blockchain-based record to prove that they possess virtual land can claim encrypted parcels.  Cartesian coordinates are unique to each piece of land. Examples of content are 3D scenes that aren't moving and interactive systems, like video games, that move. Users can rent out their work and sell their finished products to other gamers. Let us now explore its best 5 projects
ICE Poker by Decentral.Games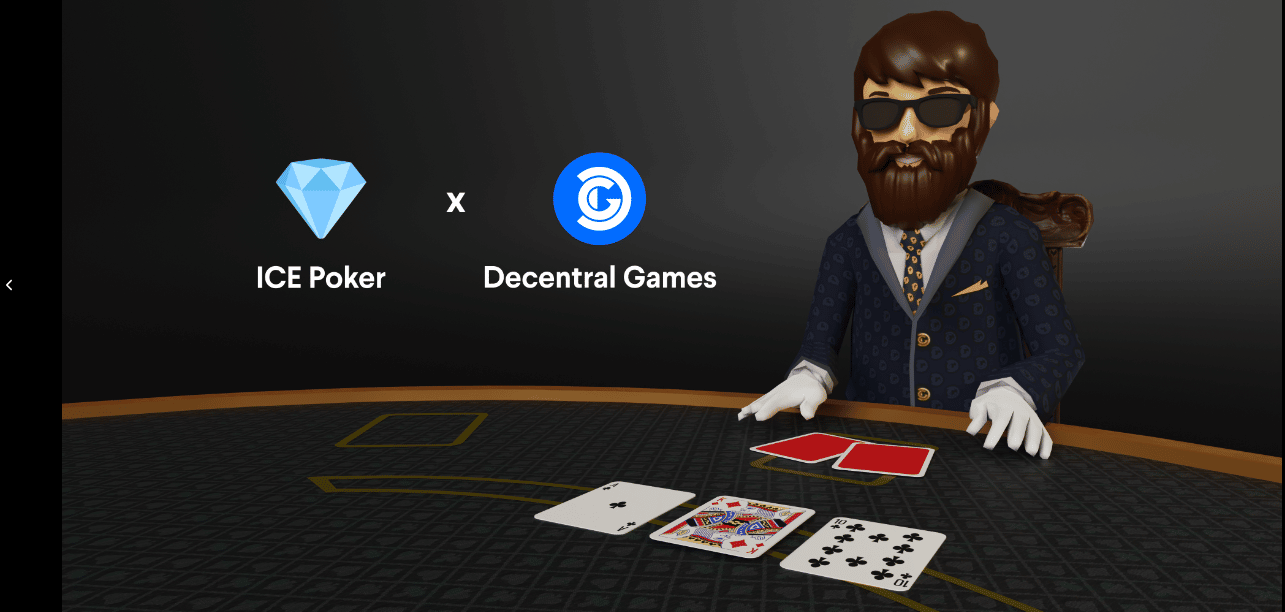 This is a free metaverse poker game in which players earn tokens by performing everyday challenges and competing against each other on a daily leaderboard. ICE is the in-game currency that encourages player liquidity and allows in-game item upgrades. DG is the governance token that allows members of the community to vote on how to change economic incentives and distribute fees collected in the Decentral Games treasury.
To play, players must purchase or delegate at least one ICE Wearable. Players are given a certain number of Chips to use when playing. In the DG ecosystem, ICE can also be used to wager as a buy-in in other games.
Sotheby's London New Bond Street Galleries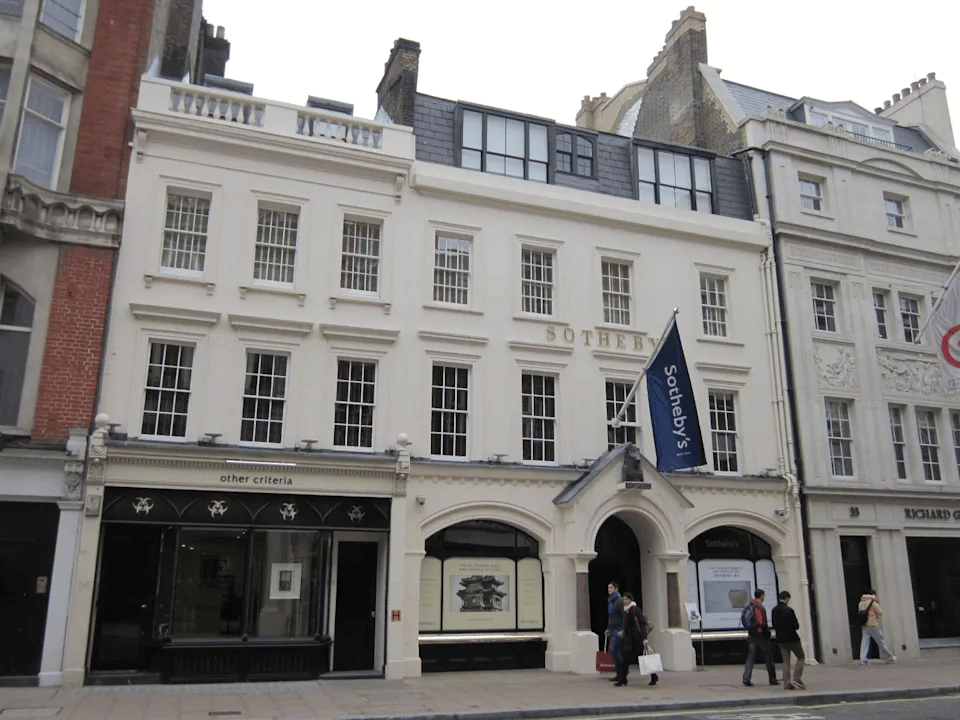 Sotheby's, the 277-year-old British auction company, is using the Decentraland platform to launch a digital reproduction of its London New Bond Street Galleries in the metaverse.
The virtual facility, which includes five ground-level exhibition rooms, is identical to the real-life London skyscraper. Central to the launch will be the Natively Digital curated NFT sale, culminating in the auction of Cryptopunk 7523 on June 10, which will be streamed live into the virtual gallery. Robert Alice co-curated the Natively Digital curated sale, which features a collection of one-of-a-kind artworks. It includes some of the earliest, raw NFTs built on pre-Ethereum chains, as well as later, more complicated NFTs that demonstrate cutting-edge technical innovation.
Republic Realm's Metajuku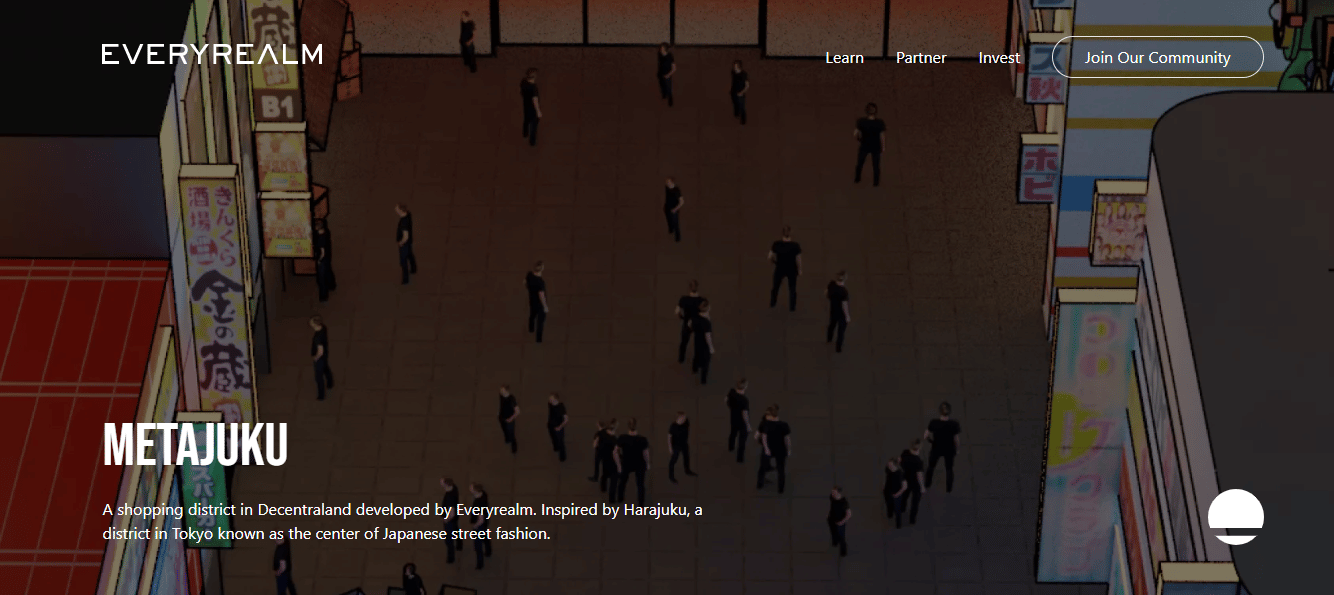 Republic Realm, a metaverse real estate developer and investment platform, has created Metajuku, a shopping center in Decentraland. Metajuku is a parody of Tokyo's Harajuku shopping district, which is well-known for its street art and eccentric vintage clothing stores. 
The 16,000-square-foot Metajuku is an atrium with an open center and two anchor digital-only tenants, Dress-X and Tribute Brand. A variety of clothes can be fitted with digital wearables. The shopping district is located at coordinates 94, 21 in Decentraland, a decentralized virtual social platform powered by the Ethereum blockchain.
Samsung 837x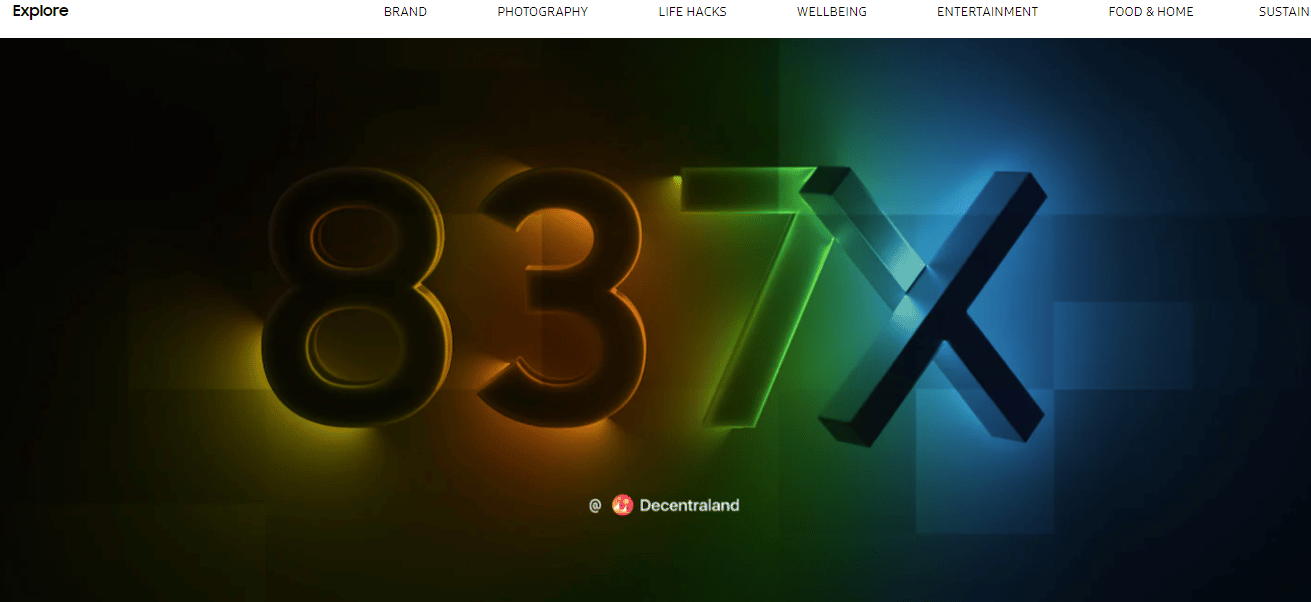 The Samsung 837X store is modeled from the physical location in New York City, and the virtual store is open to Decentraland.
Samsung's new metaverse experience offers its spirit as an experienced playground for individuals to discover the amazing possibilities when technology and culture combine." The company further details that the guests will be lucky enough to experience the Connectivity Theater, the Sustainability Forest, and the Customization Stage. Fans can "perform missions along the way for 837X Non-Fungible Token (NFT) badges" while strolling around the theater and woodland. The theater will showcase Samsung news and the stage will feature a "metaverse mixed reality live dance party" hosted by the DJ Gamma Vibes.
WonderMine Crafting

WonderMine lives in Decentraland, a free-to-play virtual world. The game lets players mine meteors in exchange for rare gems and loot. Every day, players receive 100 free coins and can begin mining right away.
Players obtain rare gemstones as they mine stuff, which they can use to make wearables. The meteors drop a few times a minute and are not hard to find. Users can upgrade their pickaxe for increased efficiency and a better possibility of getting rare rewards. They can also create wearables to show off to other Decentraland members after they acquire enough items. There are a variety of wearables that users can mint, some providing a 2-3% minting bonus when mining.
Summary
Metaverse might as well be the biggest thing in the tech industry, given the kind of impact it is having on virtual reality. Decentraland, as the leader in metaverse crypto projects, has dozens of projects in which you can invest. In this article, we've covered its top five projects.