The metaverse is a virtual world built on avatars that exist beyond our own. It's a virtual reality environment where users can interact, socialize, play games, and enjoy activities they would do in the real world. Over the years, the Sandbox concept has become a prominent architecture style in video games. It allows players to traverse the game's ecosystem and engage in a wide range of activities, giving them a great deal of freedom and creativity. The metaverse movement has allowed users to explore virtual worlds while gaming, with the added benefit of collecting cryptocurrency rewards. As a result, Sandbox metaverse projects have gained a lot of traction.
What are the Sandbox projects?
A Sandbox project is a game in which the player has few character restrictions, allowing them to freely travel and manipulate the virtual world. A Sandbox game emphasizes roaming and lets the player choose tasks. Instead of having segmented areas or numbered stages, a Sandbox  game takes place in a "world" in which the player has complete control from beginning to end.
There are different types of Sandbox games. Massive multiplayer online role-playing games (MMORPG) usually include a mixture of Sandbox and progression gaming and strongly rely on emergent interactive user gameplay for retaining non-progression-focused gamers. Modern "beat 'em ups" and first-person shooters have ventured deeper into the Sandbox area, allowing players to run and gun as they like.
The Sandbox metaverse projects
Voxies Tactics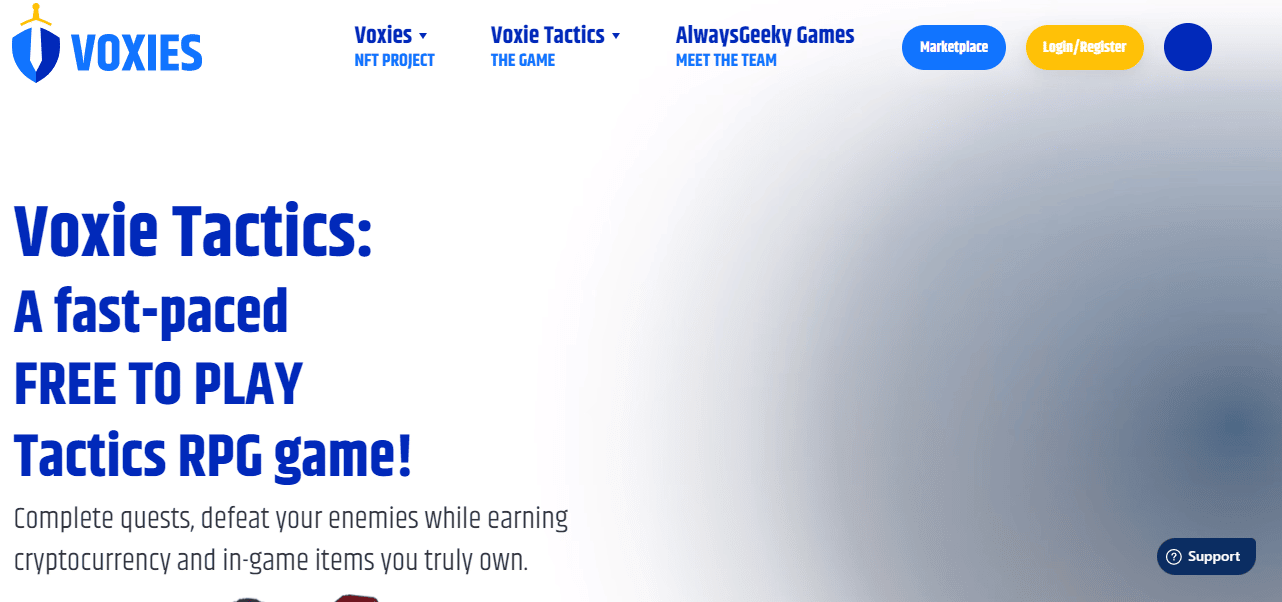 Voxie Tactics is a fun and engaging tactical role-playing game. Its team has done an outstanding job of merging traditional and blockchain gaming in a way that is appropriate for beginners. It combines exploration and combat with NFT characters and equipment that may be upgraded. In the game, you can earn VOXEL tokens and NFTs, and you have complete control over your assets. 
There are exactly 10,000 Voxies in existence; this number is embedded within the smart contract on the Ethereum blockchain and cannot be changed. Each Voxie is generated at random and tied to a specific token number on the blockchain.
Town Star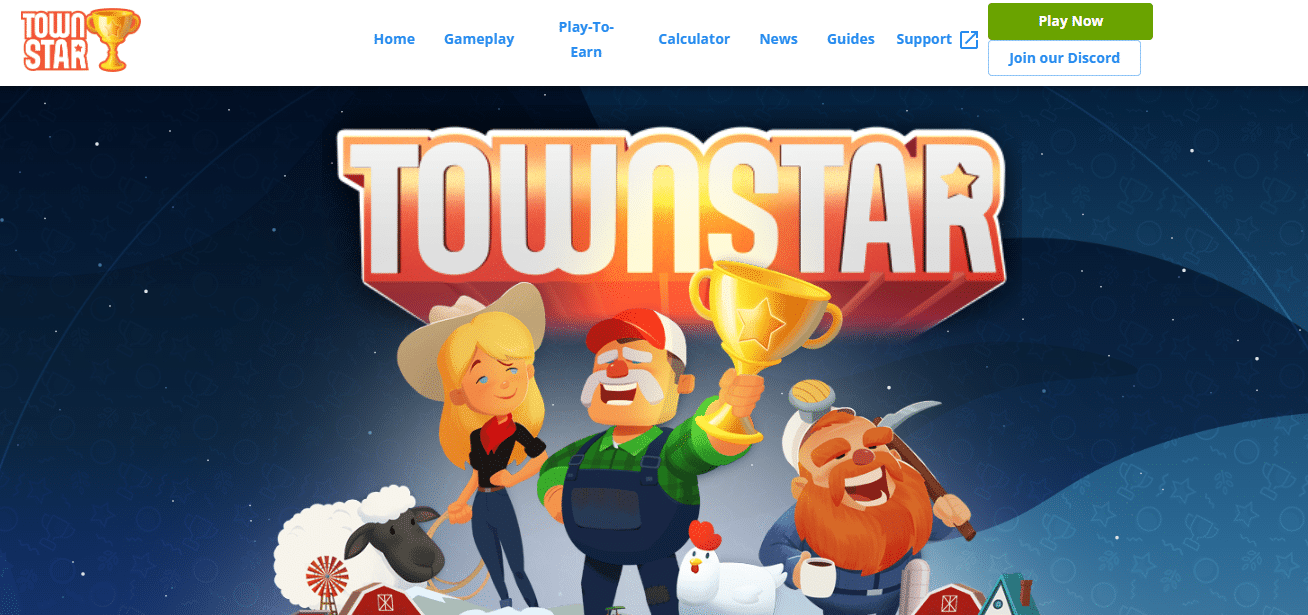 Town Star is a free-to-play and play-to-earn modern agricultural simulation competition game integrating blockchain and NFT technology protocols that enable players to own and trade what they earn or buy in-game for MANA cryptocurrency. Users in the game govern towns that they own as NFTs. They get TOWN coins in exchange for completing missions successfully.
The blockchain is now utilized for safeguarding game assets and allowing users to store them in-game. The exchange-themed farm booths and fountains are the most visible ones right now. However, most Gala Games titles will eventually include a concept known as "crypto-crafting." This will be accomplished by combining a large number of ERC-1155 goods into a single transaction and burning them, after which a new item will be minted.
Vulcan Forged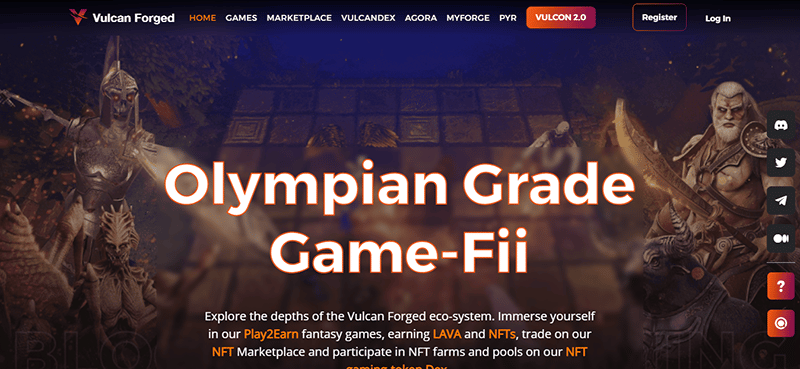 Vulcan Forged is a play-to-earn crypto game built by gamers for gamers. The game is built on the Ethereum blockchain, which allows it to create games, incubate decentralized apps (DApps), support third-party game developers, and permit NFT trading within its own ecosystem.
Gamers are rewarded with PYR, Vulcan Forged's native token, which may also be used in gaming, staking, settlements, and purchasing assets on the marketplace, gaming pools, earning P2E benefits, and launchpads for DeFi games. VulcanVerse is Vulcan Forged's most popular game, where users can buy, upgrade, and earn NFTs. 
Land plots in the VulcanVerse can be acquired, traded, and built on. Each plot has an NFT ID that can be used to access it in-game. These plots are separated into four quadrants, each with its own set of characteristics and attributes.
PYR can be purchased on exchanges such as Coinbase and Binance. To invest in Vulcan Forged, you must first open an account with your preferred exchange and then fund it with various fiat currencies.
Bloktopia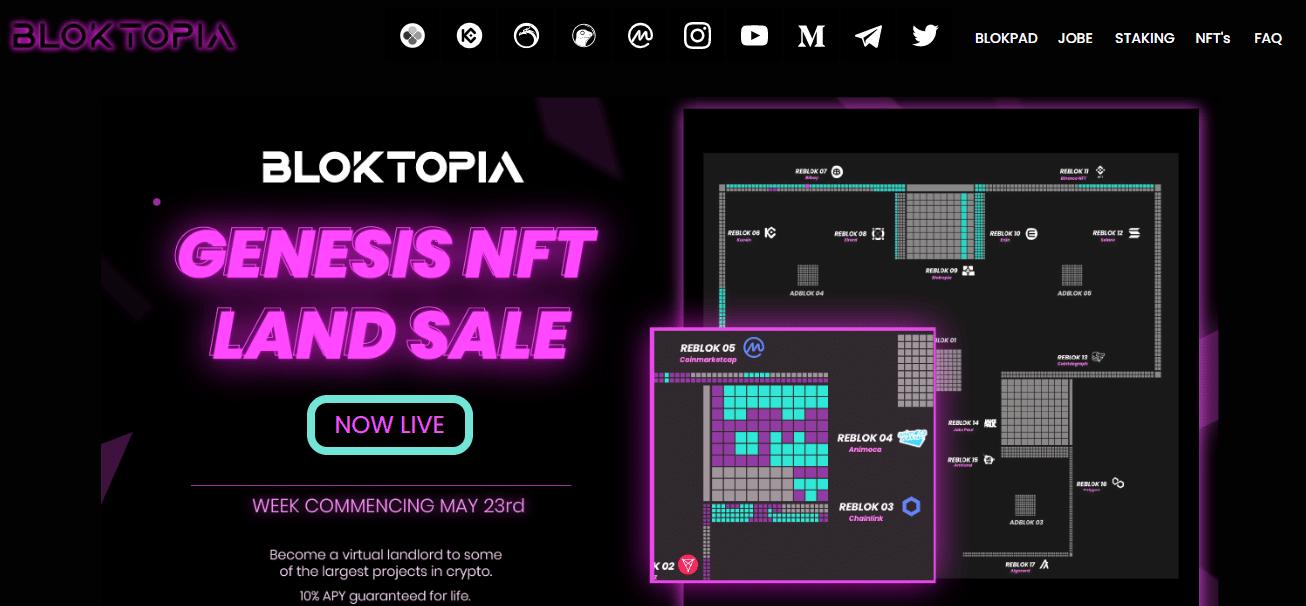 Bloktopia is a virtual reality game where players can interact, play, and trade in a metaverse. Bloktopia's universe is a building with 21 distinct floors where one may undertake a wide range of activities. Only games and social interaction should be allowed on the top floor. All other floors have marketplaces where you can buy NFTs and own space.
Players are supposed to make money using their native crypto BLOK by selling or renting out land or NFTs, or digital products that they own. Bloktopia also allows you to play multiplayer games with other Bloktopians, for which you will receive BLOK. The games can also be made by the members. Even unskilled programmers can design their own inventions using the "Simple Builder Tool." They can sell these as NFTs or enter competitions with them.
The Walking Dead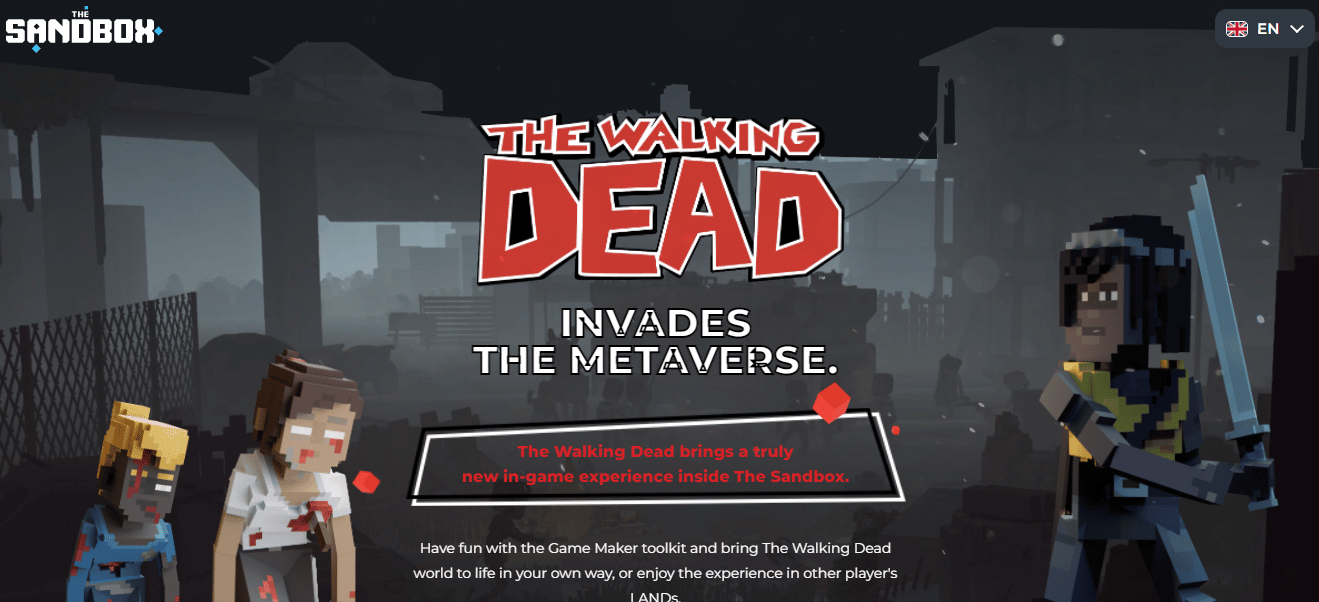 The Walking Dead is best known for its 11-season television series, although the concept and characters are based on Skybound Entertainment's original American post-apocalyptic horror comic book series. The Sandbox's relationship with The Walking Dead expands the project to new audiences and media.
Users can make avatars of their favorite comic book walkers and use them to go on adventures. Users can scavenge, hunt for materials, establish alliances, and do anything their imagination permits in the true spirit of Sandbox games. On the platform, this game has been given many LAND parcels. The Sandbox Metaverse's Game Maker feature allows users to create their own unique game experiences.
Summary
The metaverse promises a more immersive internet experience, all while maintaining the security of decentralization. It has resurrected the play-to-earn gaming environment, with an increasing number of individuals finding it profitable to earn prizes while playing their favorite games. In this sense, Sandbox, one of the industry leaders, has not been left behind. A number of Sandbox projects have been created, allowing users to freely travel their virtual environments.