The social network industry is always evolving and utilizing cutting-edge technologies in order to attract a larger audience. For many people, cryptocurrency trading appears to be a very difficult concept. A newbie may become overwhelmed, and the process of getting started may be slow or maybe fail to begin at all. But what if you could learn from skilled traders, analyze their tactics, and mimic their trades without investing a lot of time and money? This can be accomplished through social trading, which allows beginners to observe what skilled traders do and make their own decisions based on their observations. This may be done through social networks, and we'll go through the top five to use.
What is social trading?
Social trading enables people to learn more quickly and in a real-time context, as well as collaborate with other like-minded individuals for mutual benefit. Beginners can observe how expert traders operate, evaluate their trading histories, learn why they make certain decisions, and use copy trading to follow them. Your investment selections, in fact, are based on data and analyses collected by others. This technique allows you to seek out or assist people in your industry, giving trading a new social dimension.
What are the components of an effective social network?
Open-source code: Code should be open-source so that anybody may examine and understand the algorithms that place images, videos, and trading ideas in front of their eyes.
Decentralized control: Ownership and control should be decentralized so that no single firm or government is responsible for everything.
Democratic decisions: Major decisions about the form and dynamics of social networks should be decided democratically. It's also fine if a social network splinters into other ones if democratic decision-making fails to reach a consensus.
Explainable AI: Recommendations for connections and content should be made with open-source AI developed through democratically regulated initiatives and capable of explaining its decisions. These explanations must be presented to consumers on a regular basis and in a manner that they can comprehend.
The Qube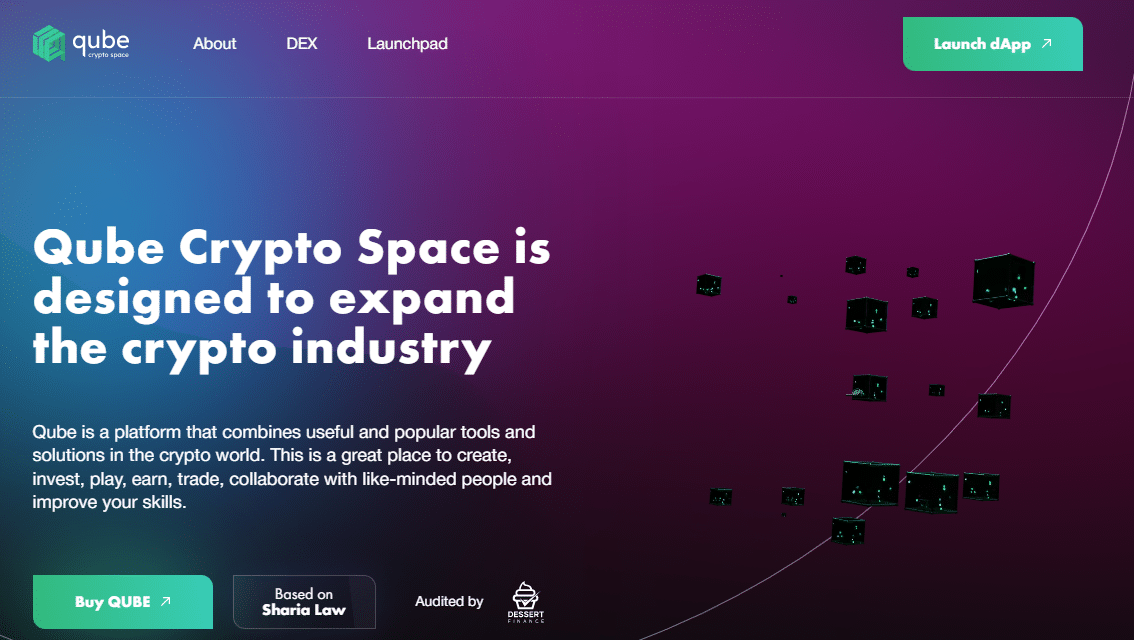 It is a Decentralized Social Network (DSN), Automated Market Maker (AMM), and Decentralized Exchange (DEX) on the Ethereum blockchain. It's a platform where you may network, invest, trade, and learn how to deal with cryptocurrencies. It's also a network of beneficial market research and education tools linked to a social platform where users can connect with like-minded people and grow their expert status.
Members of the community can use a specific service such as NFT Marketplace or Launchpad through the platform. You can show off your NFT collection while simultaneously developing your crypto image. QUBE also offers decentralized finance (DeFi) services, as well as swap protocol and staking apps. On Qube Swap, users can earn QUBE tokens by offering liquidity. The token will not be limited to the ERC-20 standard; they intend to present it on many blockchains, including Binance Smart Chain, Polygon(Matic), and Avalanche.
Steemit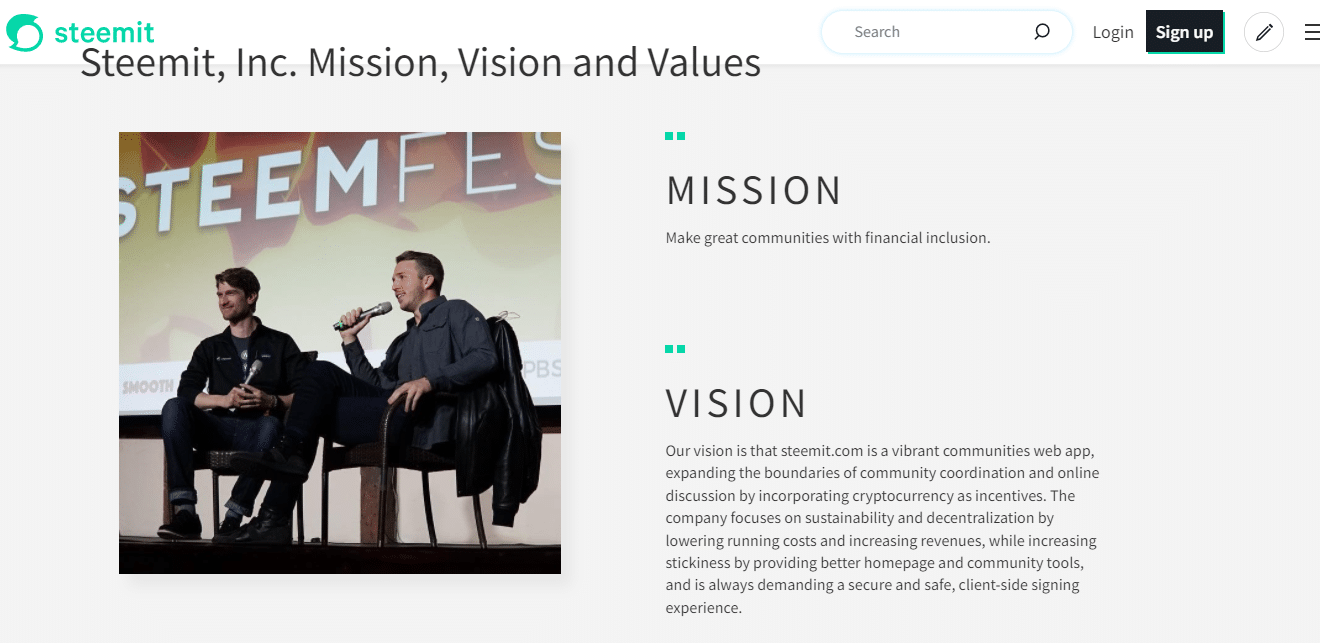 Steemit is a social platform built on Steem (a social blockchain) that empowers content creators by rewarding them with cryptocurrency. It focuses heavily on tech topics, but it is growing in popularity as influencers from other platforms begin to use it. Members of the community vote on comments and posts to determine the appropriate payment for those.
Its purpose is to create an online community and financial inclusion platform. This involves concentrating on lowering decentralization costs, offering support (such as exchange support), and giving hardforking upgrades to improve user functionality. Steemit's native digital asset is the Smart Media Token (SMT). It may be used to motivate individuals to engage in and create any platform by embedding it in online apps.
BitCloud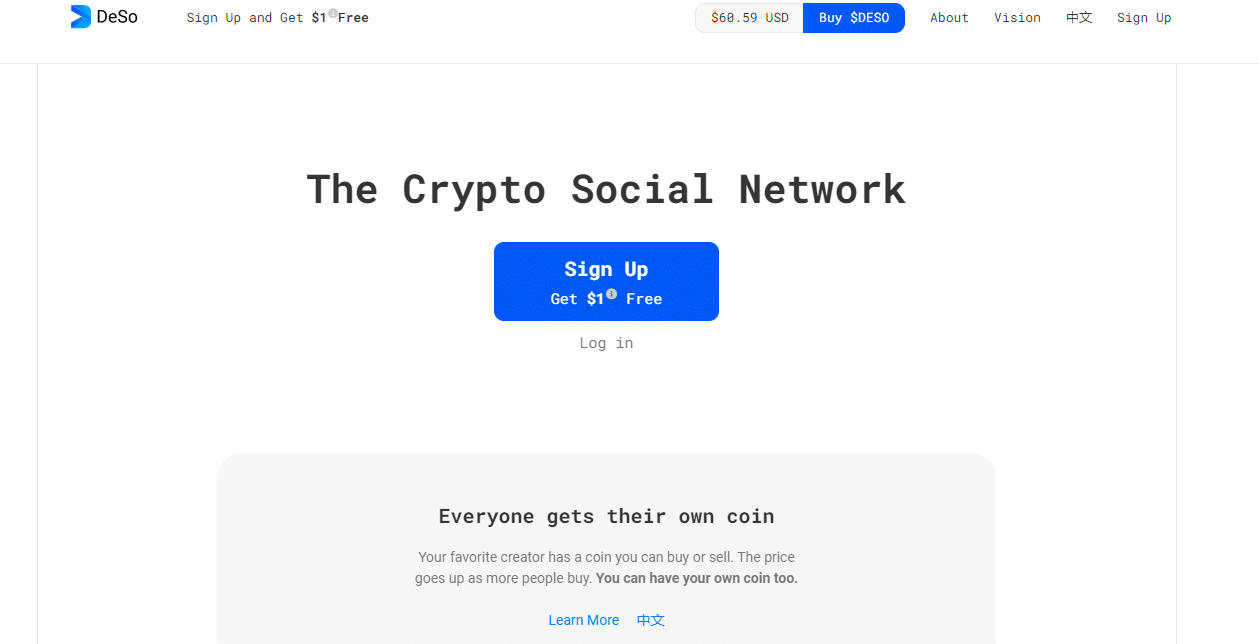 BitClout is a new social network that combines speculative trading and social media, and it's built on its own custom blockchain from the ground. It can handle complex social network data such as posts, profiles, followers, speculation features, and much more at a considerably higher throughput and scale. It's a completely open-source project with no commercial backing—just its coins and code.
The BitClout blockchain includes its own native cryptocurrency, BitClout, which you can use to perform a variety of things on the platform, including purchasing creator coins, a new type of asset. Every profile on the network receives a set of creator coins, which anyone may buy and sell. The BitClout cryptocurrency can be purchased with Bitcoin via the app's built-in decentralized "atomic swap" mechanism.
Bluesky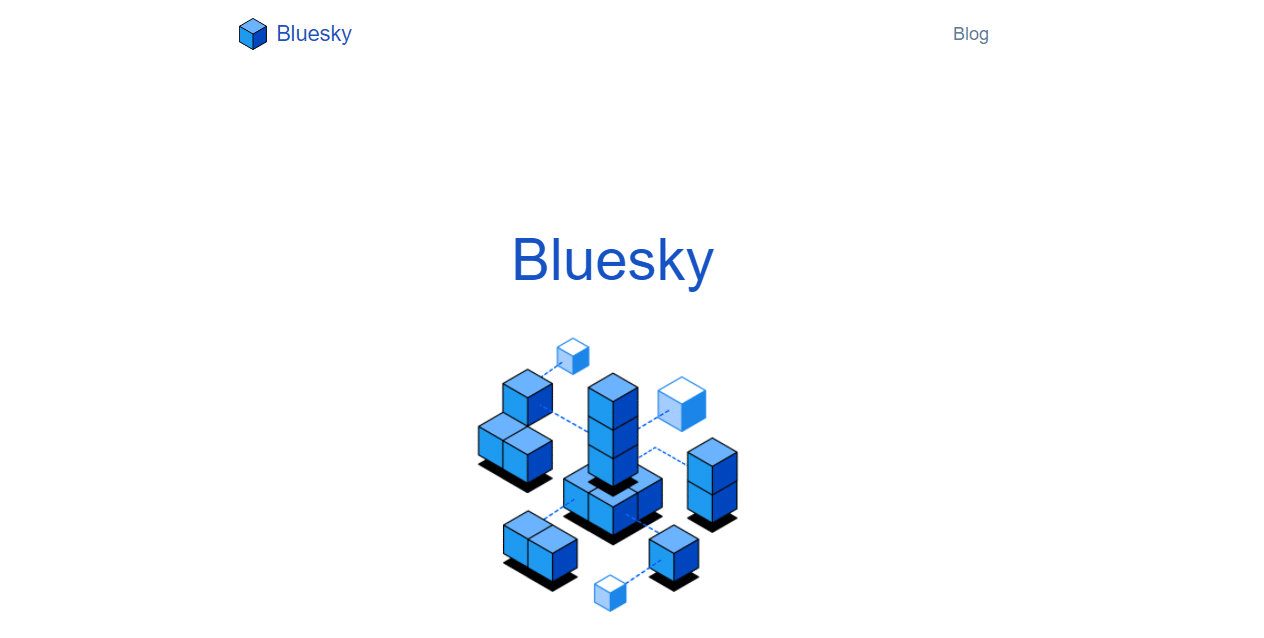 In 2019, Twitter launched a team committed to developing Bluesky, a new decentralized social media system. It was created by Jay Graber & Golda Velez. The initiative offers an alternative to traditional, centralized platforms like Facebook, Instagram, and Twitter by presenting a new model for social media platforms.
These are closed sites, which means that users on one can't connect with users on another. Bluesky will be inspired by email, which allows users with different email addresses to communicate with one another regardless of whatever email server they are using. The bluesky organization is still in the early phases of development. Graber and Velez's next goal is to bolster the team with new personnel, including a protocol developer and a web developer.
Minds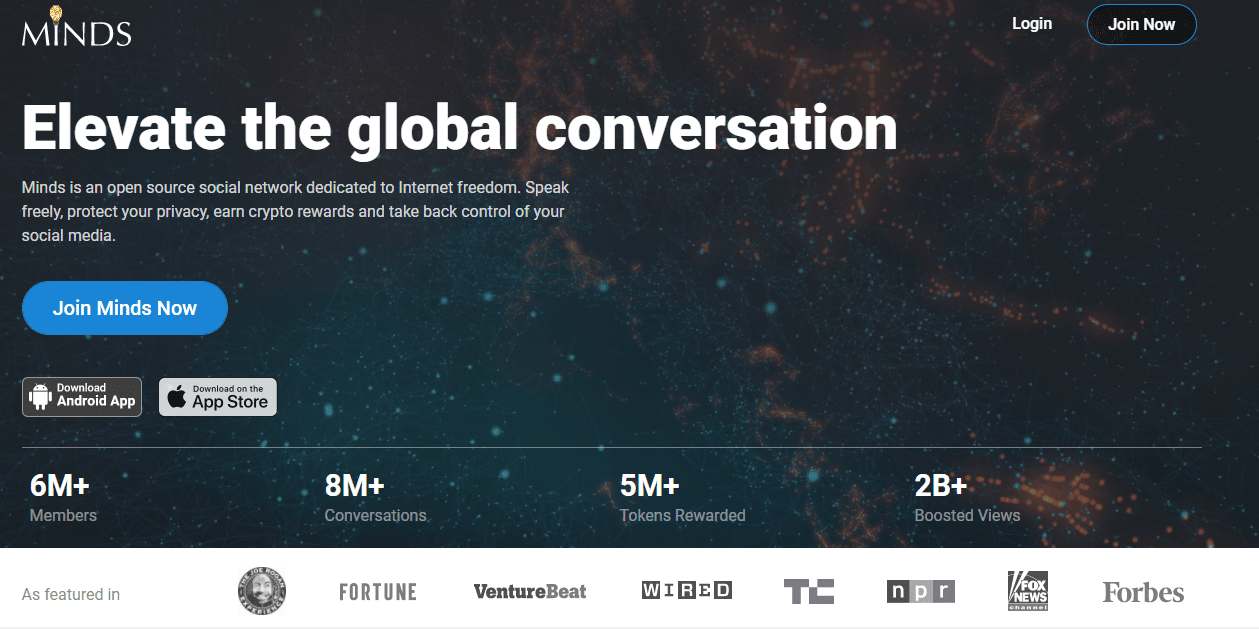 This is a decentralized social networking platform that rewards members with Minds tokens for their contributions to the community. The Minds token is a social networking utility based on Ethereum's ERC-20 protocol. It is based on the principles of privacy, openness, and freedom of expression. Since last year, it has more than doubled in size, with more than 200K monthly active users and 1.25 million registered members.
It lets users send tokens as a tip or in exchange for content subscriptions or personalized rewards to other channels. There is no commission or middleman in this transaction. Users can also use their open-source code to create their own personalized social network.
Summary
People can learn more quickly and in real-time with social trading, as well as work with other like-minded people for mutual benefit. This is done through social networks. An effective social network should be open source, have decentralized control, have explainable AI, and decisions involving it should be democratic. Top social networks include Qube, Steemit, BitCloud, Bluesky, and Minds.