Trading may seem daunting to novice investors, especially when you consider that 70-80% of all beginner traders end up losing money. However, forex is not a get-rich-quick scheme. A successful career trading currencies usually culminates from months, even years of learning. Even then, losses are part and parcel of the journey. 
The best way to fast forward your trading career to success is to learn from experts in the field, so you can avoid some common mistakes. Usually, podcasts are a suitable source of insights as they are typically hosted by an expert trader or traders, who often interview other titans of the industry. With that backdrop, let's dive into some of the most informative podcasts in 2022.
Two Blokes Trading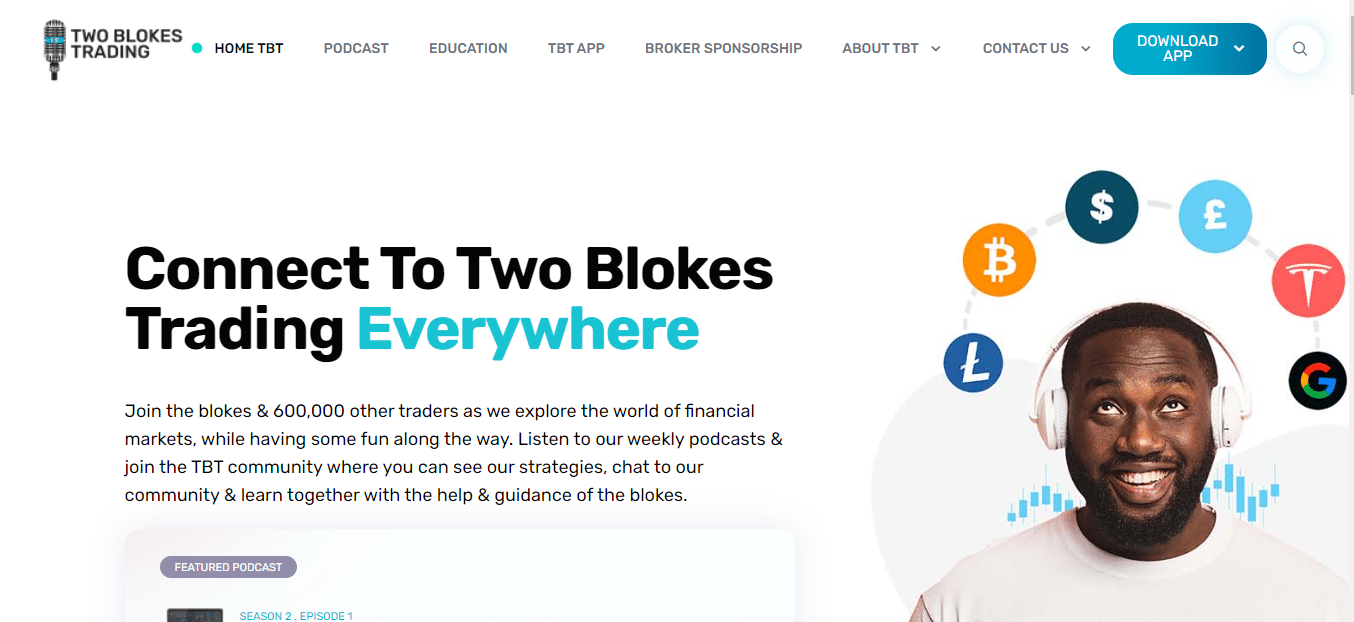 This is a weekly podcast dedicated to tackling various controversial issues in the FX trade. In the beginning, it was hosted by Tom and Owen, the two blokes who were discussing their journey as they learned forex trading. However, after a while, Owen was replaced by Brandon, a seasoned trader with years of experience under his belt. Nonetheless, even with the change in hosts, the podcast is still renowned for its intimate dissection of various contentious topics. Additionally, they hold interviews with various industry leaders and fund managers. They also review various educational resources such as trading courses and books. You can catch a new episode of this podcast every Monday.
Chat with Traders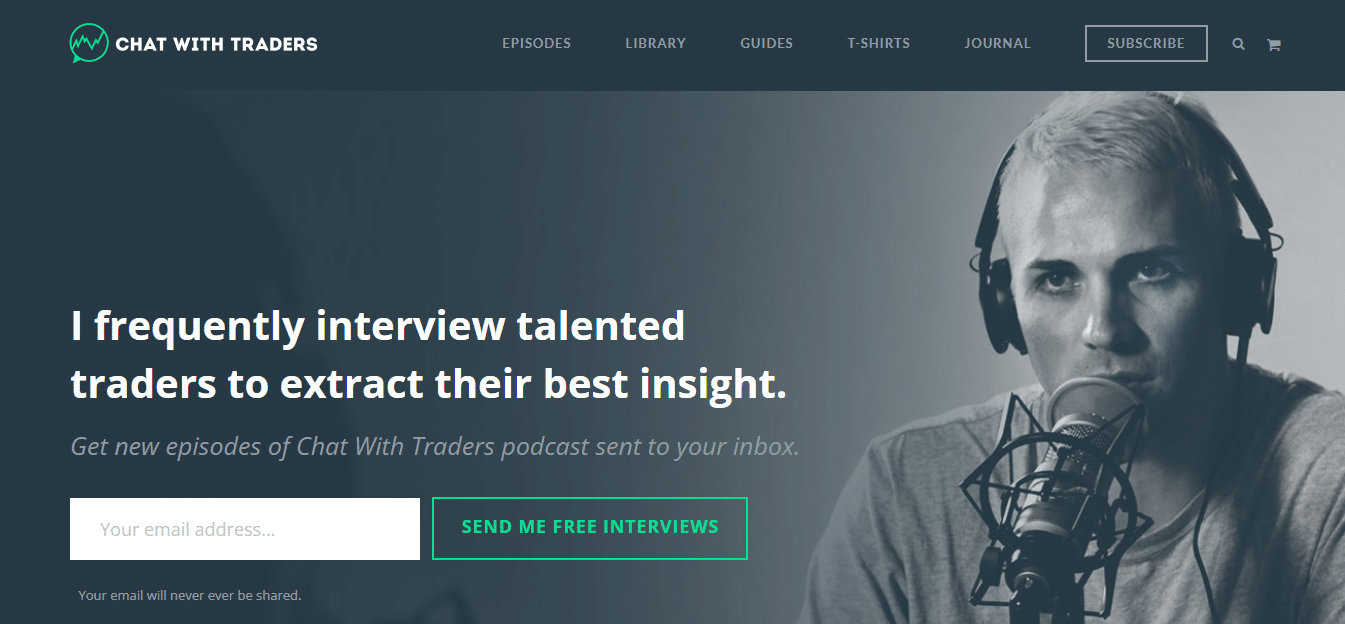 Hosted by Aaron Fifield, this is a podcast renowned for interviewing traders of all levels of expertise with the aim of extracting their insights on how to make money trading currencies. His interviewees range from bankers, Wall Street gurus, trading legends, and even ex-criminals. Imagine hearing all about their eventful careers straight from the horse's mouth! 
With episodes ranging from 15 to 75 minutes, there's definitely something for every class of trader in each of Aaron's episodes. Some of the answers he extracts from his guests can even be used as ready-made trading strategies.        
The Trading Coach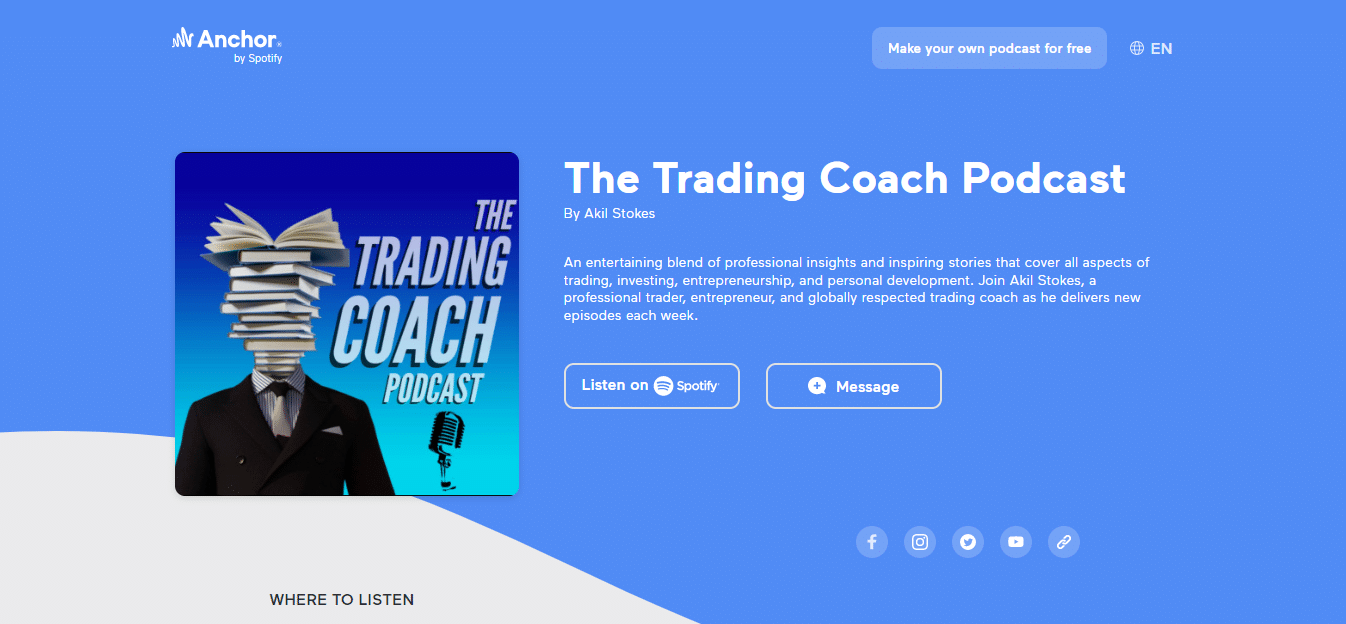 Hosted by Akil Stokes, this is a trading podcast that is as informative as it is entertaining. Akil takes on the role of a trading coach and tailors each of his episodes towards improving his listeners' careers. Other than trading, he also gives self-improvement insights on other aspects of life. For instance, he speaks on how best to perceive money in one episode, how not to limit your beliefs in another, and how to interpret news while trading in yet another.        
Desire to Trade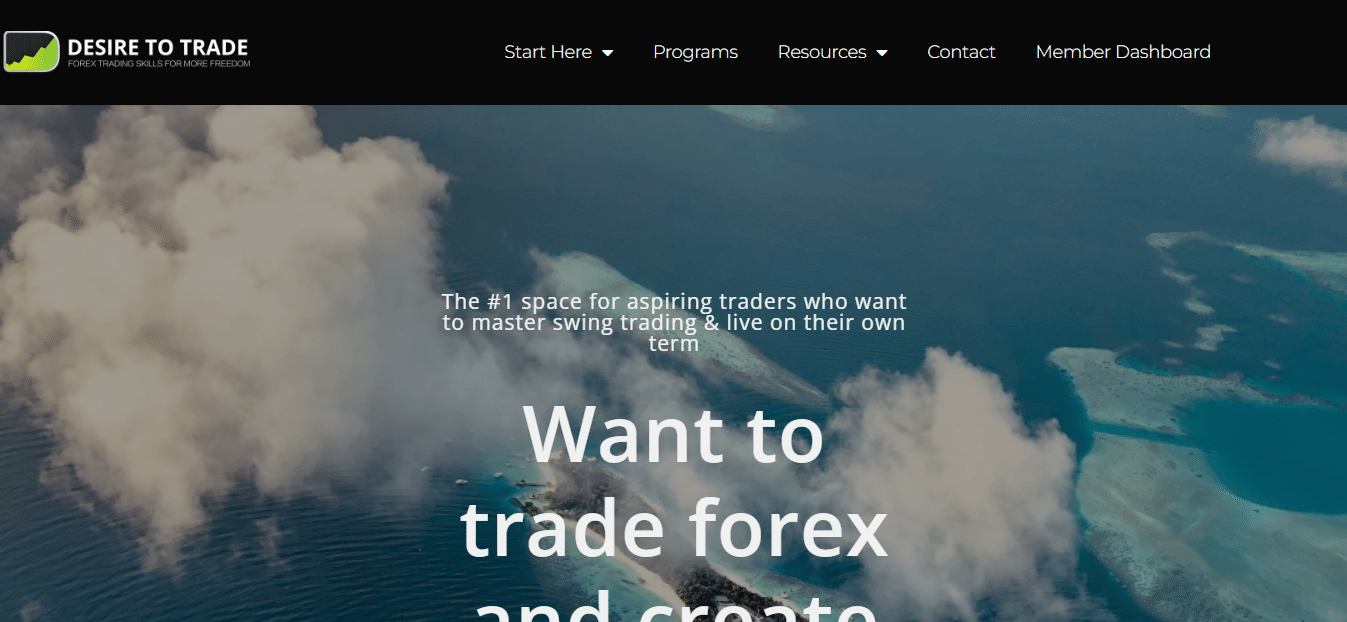 Hosted by Etienne Crete, this is a podcast created to help traders make profits from their trading endeavors. Etienne interviews a myriad of guests in the trading world in search of lessons and insights from their experiences. In addition to these interviews, the podcast also shares trading plans, videos, articles, and real-life case studies on its website. As a matter of fact, the podcast is a part of the Desire to Trade educational program, which consists of blogs, vlogs, as well as a forex academy.  
Motley Fool Money trading podcast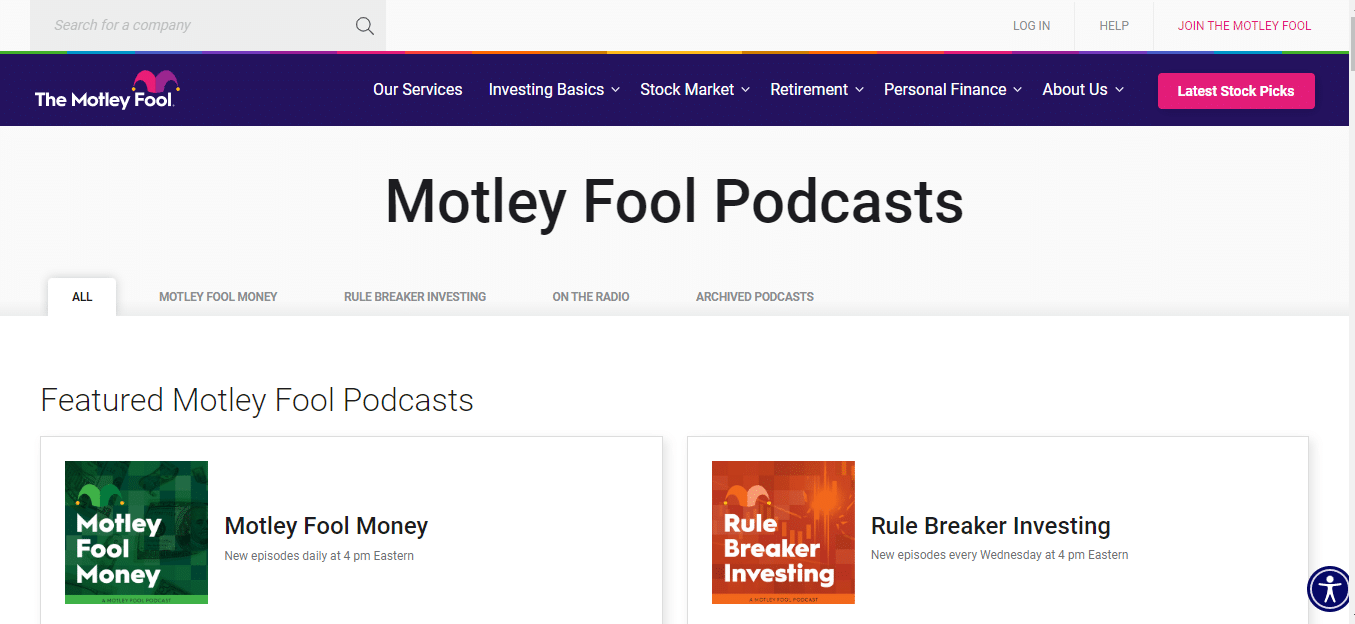 If you are a beginner in FX, this podcast by Motley Fool is a valuable arrow to have in your quiver. It can help you choose the best pairs to invest in, the best brokers to go with, as well as propose some useful trading strategies. It is hosted by Chris Hill, who is always accompanied by a panel of investment analysts. The podcast also enjoys comments from Motley Fool's team of capable authors, who are known for their insightful trading ideas. There is also regular commentary from analysts and expert traders who call in to give their views on various issues under discussion. 
52 Traders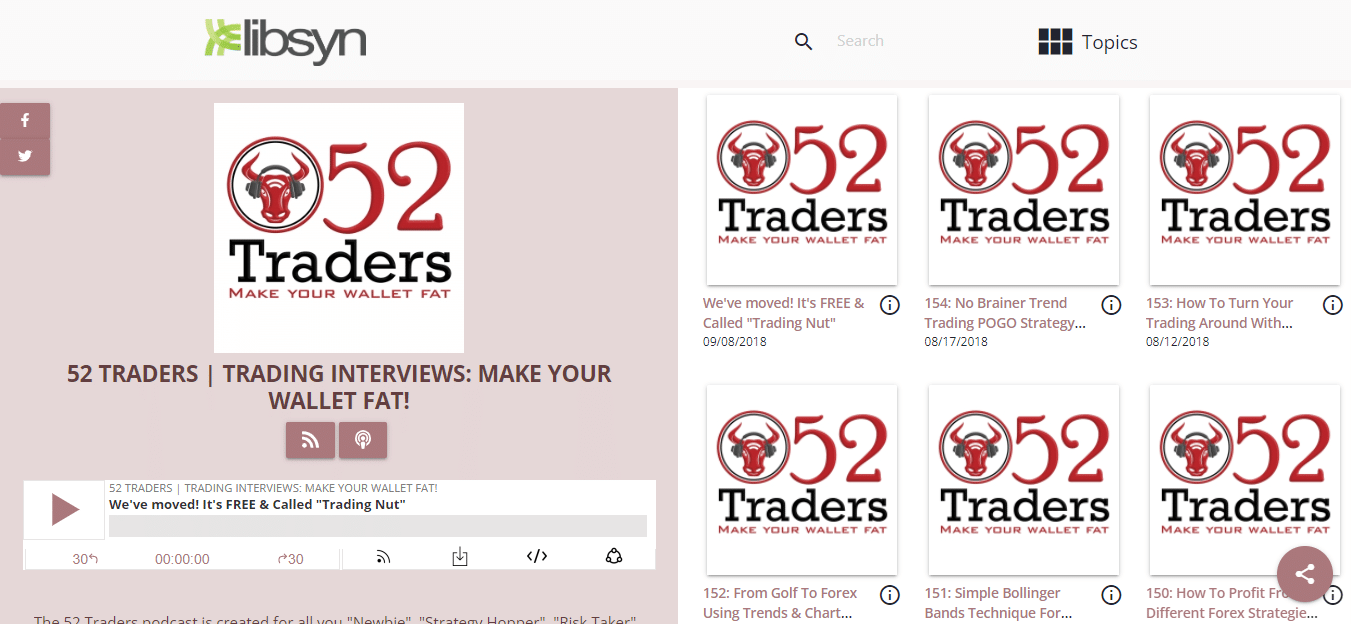 This is a weekly podcast focused on providing its listeners with research-driven market analysis and advice on how to make money from the markets. Hosted by Cam Hawkins, every episode is roughly two hours of commentary and discussions involving both the forex and stock markets. What's more, the host is a published author of a trading book titled 52 Ways to Make Money Online. In addition to being extremely knowledgeable, he has a knack for asking all the right questions to get his guests to reveal their best anecdotes, hot takes, and epiphanies from their years of experience in the markets.
Always Free Podcast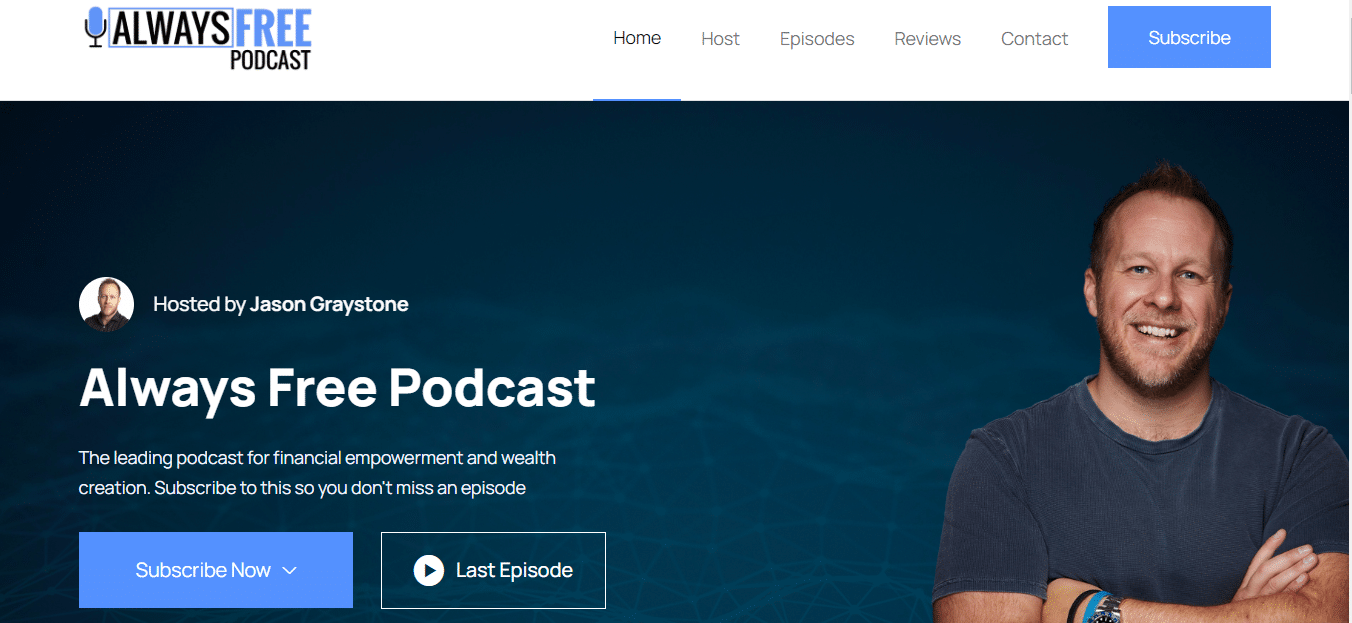 Launched in 2019, this is a podcast hosted by Jason Graystone. Much like his business partner, Akil Stokes, Jason's podcast is tailored to drive its listeners towards sustained personal growth. To that end, it is not so strict on adhering to trading-related topics but places more emphasis on realizing financial freedom. If you're only interested in his trading insights, you'd be better suited to his YouTube channel. However, his podcast is still a valuable tool for forex traders of all expertise levels, as it will guide you to long-term financial success. 
A Trader's Life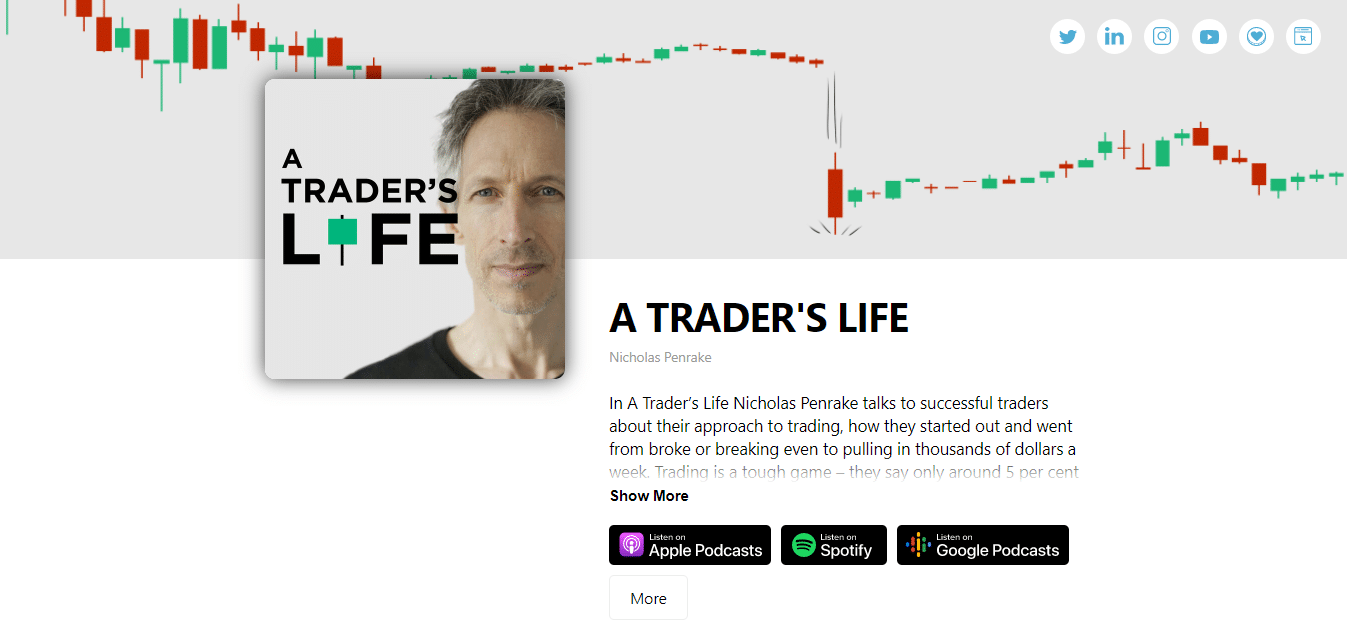 Launched in 2020, this is a podcast hosted by UK-based trader Nicholas Penrake. In it, he interviews various legendary traders in an effort to narrow down their secret to success in the markets. From this podcast, you can learn how to tailor your strategy to meet your individual trading needs. For the beginner trader, this podcast can help motivate you by listening to the personal experiences of successful traders, as well as the hurdles they faced along the journey. 
Conclusion
Success in forex trading is no easy feat, but that is not to mean that it is unachievable. The best way to achieve this goal is to learn from industry experts, who are commonly found in podcasts as either hosts or guests. Whether you are a beginner or a seasoned trader, any of the aforementioned podcasts will come in handy for you in more ways than one.