Bober Lannister is an expert advisor that is sold on the well-known MQL5 market. The presentation looks above average. We have decided to check what has changed since the end of 2021.
Product offering
The advisor has some of its features, details, and settings explained. We decided to unite information in the following list. 
We can expect from the system completely automatic trading. 

The system can be used on the MT4/5 platform only. 

The advisor doesn't use risky strategies such as Martingale. 

We can rely on inbuilt risk management. 

The advisor placed TP and SL levels to cover us from the market rough moves. 

It was tested roughly before being released. 

The advisor can be purchased only on MQL5. 

The ultimate price will be $1200. 

The system isn't broker sensitive. 

It should be attached to a low spread and low commission account.

The expert advisor works several levels of leverage: 1:30, 1:100, or 1:500. 

GBPUSD is a pair that was customized in the best way. 

There are various modes available. 

We should run an account with $100.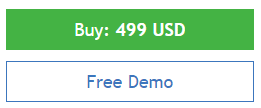 The pricing hasn't been changed since our last visit, we have to pay $499 for a single real account copy. There are no rental options on the board. So, we can't give it a try for an affordable price. We can download a copy of a robot for demo usage for free. 

Arnold Bobtinskii has a 9011 rate. His portfolio includes 4 products and 4 signals with 16 subscribers. The trading tools he offers have got a 5 star rate based on 34 reviews. 
Trading strategy
The developer decided not to reveal details about a trading strategy. 

We can work with the following symbols: EURCHF, GBPUSD, EURNZD, CHFJPY, EURAUD. 

The time frame wasn't mentioned, but according to the deposit requirements it can be M5 or M15. 
Trading results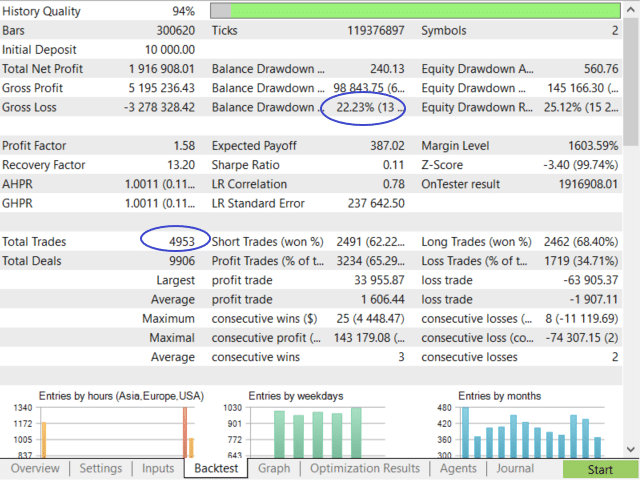 We've got a test of 2 pairs together with 94% of the history quality. An initial deposit was $10,000. The total net profit was $1,916,908. The profit factor is 1.58 while the recovery factor was 13.20. This advisor closed 4953 deals with 62% of the accuracy for shorts and 68% for longs. 

The advisor has been running a real account that was deployed on IC Markets with 1:500 leverage. The maximum drawdown is 37.8%. The maximum deposit load is 29.2%. These numbers are pretty unfriendly. The win rate is 65.8%. The advisor works for 46 weeks. An absolute growth is 140.73%. 

November 2021 was lost in a big way.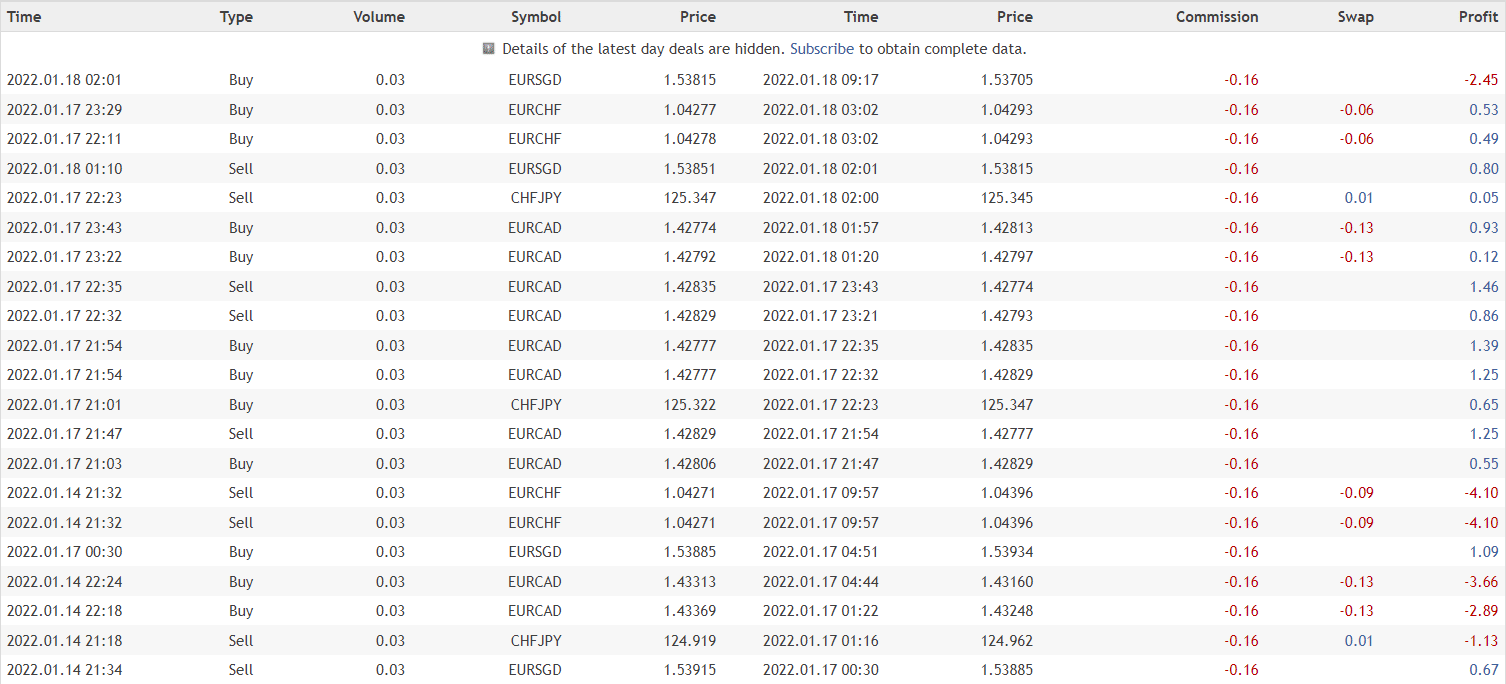 The system trades with two-order Grids. We also note that the robot can lose many orders in a short period of time. 

There were 2991 deals closed. The best trade is $9.04 when the worst trade is -$49.18. The win rate is 1.19 when a recovery factor is 1.49. An average monthly growth is 25.25%, while annual forecast is 306.40%. 
Customer reviews

The presentation includes only positive testimonials about people's experience.
PROS
Trading results shared
Backtest reports provided
CONS
No risk advice given
No strategy explanations provided
No settings details shown
Unpredictable results
The system has periods of consistent losses
Verdict
Bober Lannister is a system that works completely unpredictable and risky on the real account. We don't know if the robot will be running the account well in 2022. So, we'd like to check it out in Spring 2022 once again.