The intricate ways of the forex market often baffle beginning traders with various types of analyses, data, signals, brokers, trading styles, etc. Moreover, traditional forex trading has a high risk, particularly if you have no specialized knowledge and experience. In such cases, copy trading comes to the rescue.
You would have seen the option of copy trading on a lot of stock and social trading platforms today. This would make you wonder as to what copy trading is and is it something illegal to do or is it completely safe. And, if you don't know anything about copy trading, then how can you invest in it.
Don't worry as we have got you covered. Read this article and know about forex copy trading, how it works, and whether or not it's safe to trade in.
What is Forex Copy trading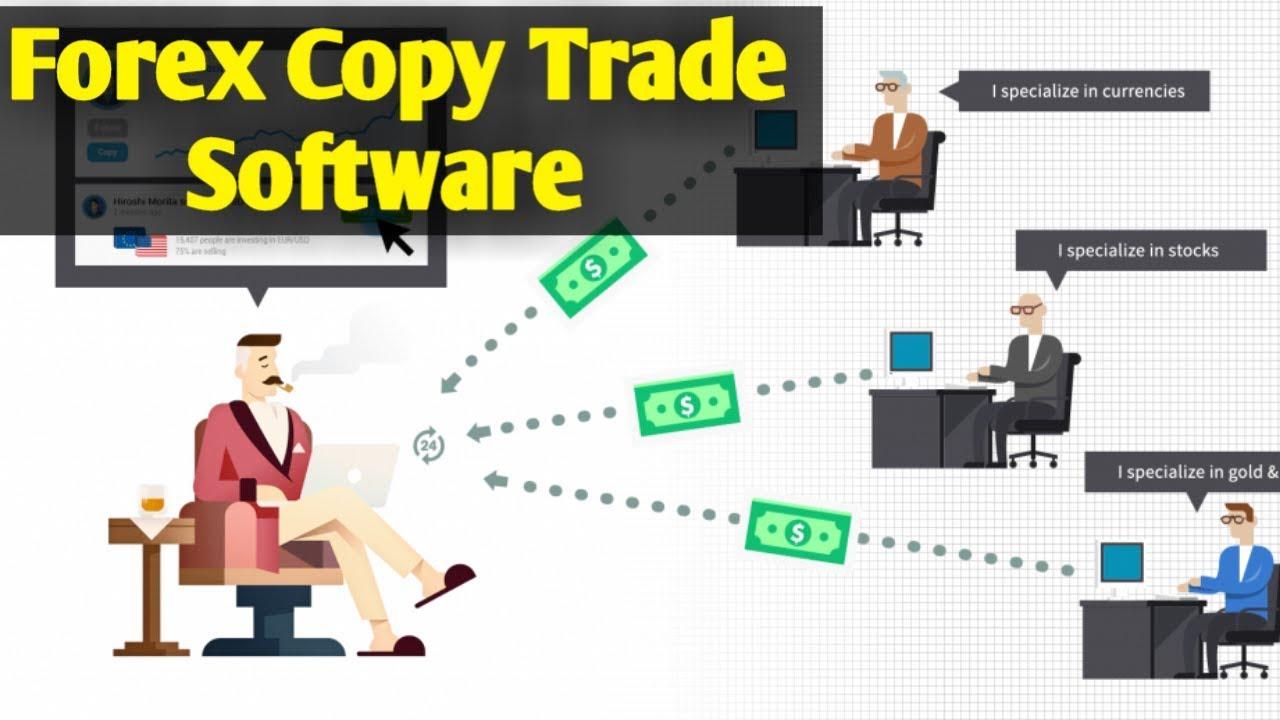 As the name suggests, copy trading refers to the copying of the actions of other traders. Whatever your chosen trader does with their open trades is directly imitated on your trading portfolio. This is done by connecting a part of your portfolio with the portfolio of the trader.
This portfolio connection means copying all their present as well as future positions in the trading market. Hence, if the trader opens a new trade, then you will also open one; if they close some existing trade, you will also close one; if they make a profit in some trade, you will also make a profit; and if they lose money in some trade, you too will lose your money.
However, some trading platforms give you the option to exercise some control over your trading results. They allow you to close existing trades or open new trades even after you have linked your profile to a trader. This helps you manage the overall outcome of your trades. Thus, copy trading lets you earn money by using the skills of another trader.
How does Copy trading work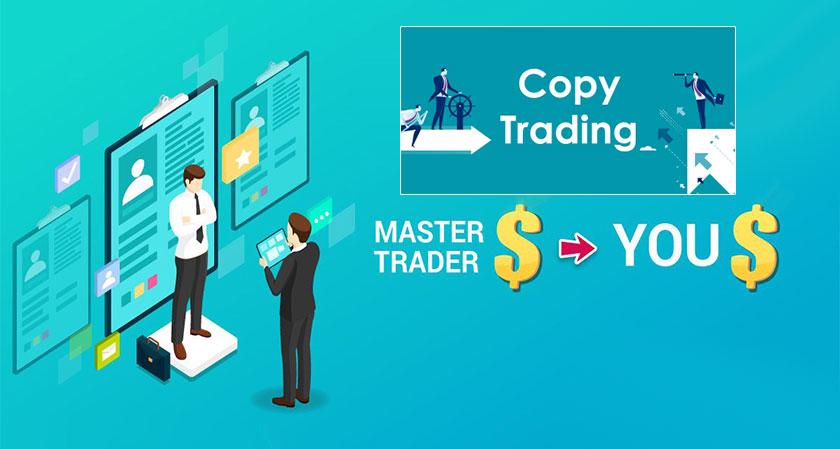 In copy trading, a portion of your portfolio is connected to the portfolio of your chosen trader. After you copy this trader, all their opened or working trades are copied to your trading account. And, not just their present trades, their future actions are also automatically copied to your trading account.
You need to invest a certain amount on choosing your trader. Generally, this amount is less than 20% of your trading portfolio. This amount that you plan to invest will be a certain percentage of your total portfolio as well as the trader's portfolio.
To make it clearer, let us give you an example.
Let's say you have a total of $1000 in your trading account.

There are no open trades in your portfolio, which is why you decide to try a copy trader.

You choose a trader whose portfolio seems nice and promising to you.

Since you are still a novice in the forex trading world, you plan to invest only $100 on the trader. This would be 10% of your total funds in your trading portfolio.

After choosing the trader and investing your money, the trader's open trades are copied to your trading account.

The $100 you invest will be a certain percentage of the portfolio of your chosen trader. So, if the trader's portfolio is also of $1000, then your investing amount's percentage as per their portfolio is 10%.

So, when the trader makes a trade of $100, then its 10% will be used for the trade from your portfolio. This means your account will be automatically deducted for $10 since 10% of $100 equals $10.
All of this will be automatically done by the trading platform you use, which means you can just sit back and let the platform do all the copy trading for you.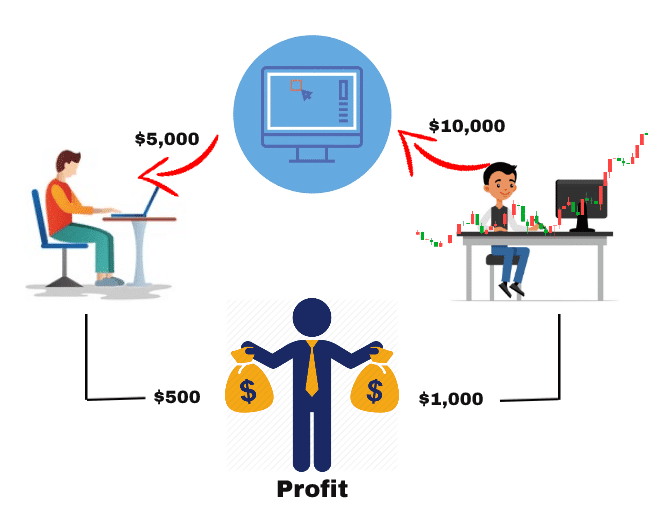 However, you must ensure to read the policy of any trading platform you choose before you trade with real money. This is because every site has its own rules and a few sites automatically invest a percentage of your trading portfolio without your consent.
Difference between Social trading and Copy Trading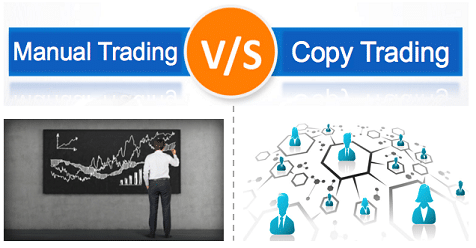 Even though social trading and copy trading have the same foundation, they are quite different. Social trading comprises of many things but copy trading is a type or part of social trading. Not all types of social trading are like copy trading since, in the former, you do not allow someone else to handle your trades mechanically. In social trading, you look at other traders, see their trades, and use that information to your benefit. You take a decision to enter a particular trade as per this information.
As compared to social trading, copy trading does not rely on the information given by traders; rather it relies on their actions. Copy trading is done via a trading platform. You can copy a trader using this platform. Copy trading links your trading account with that of a trader.
This showcases their trades in your account, which means whatever profits they earn or losses they suffer, they are yours too. This whole process of copy trading is automated by the trading platform you use. However, some platforms provide you the choice to manage this and most of them just give you the option to discontinue copy trading.
Both social and copy trading can be used by new traders. You can choose any one of these as per your preferences and comfort level.
Copy Trading or Managed accounts?
Managed accounts or forex managed accounts are quite risky, though they seem alluring at first. A managed account allows a professional manager or expert to trade your funds in return for a set profit share or salary. This professional expert can be a broker or specialized company that offers a sophisticated program feature that allows them to trade your account balance. 
On the other hand, copy trading does not involve a managed account. It involves automated trading, that is, the copy trading account uses special trading robots that directly run the account.

Both managed accounts and copy trading accounts are ideal for people who do not want to trade on their own or are beginners in the world of forex.
However, it is not recommended to hand over your trading responsibility to someone else since it is quite dangerous. There have been many scams related to managed accounts in the past.
With copy trading, you can learn from the successes and failures of experienced traders. Plus, you have some control over your trades and you do not have to completely trust or depend on a specific trader. Hence, it's a better choice over managed accounts.
The Bottom Line
Copy trading is ideal for novice traders as it allows you to get into the forex world as well as make some profits. It is a nice way to start with trading. With it, you do not have to waste your whole trading portfolio when you lose.
By copying experienced traders, you can see their decisions and actions, how they took them, and what effects did their decisions had on their trading. This way you can learn to control your trades properly for the future.