With the widespread adoption and acceptance of cryptocurrencies across the globe, people are finding the need to create social media channels where they can discuss their favorite digital assets. To that end, popular platforms include Telegram, Reddit, and Discord. The latter, in particular, has become especially associated with crypto discussions that one would be forgiven for thinking that that was Discord's sole purpose at inception. 
How Discord works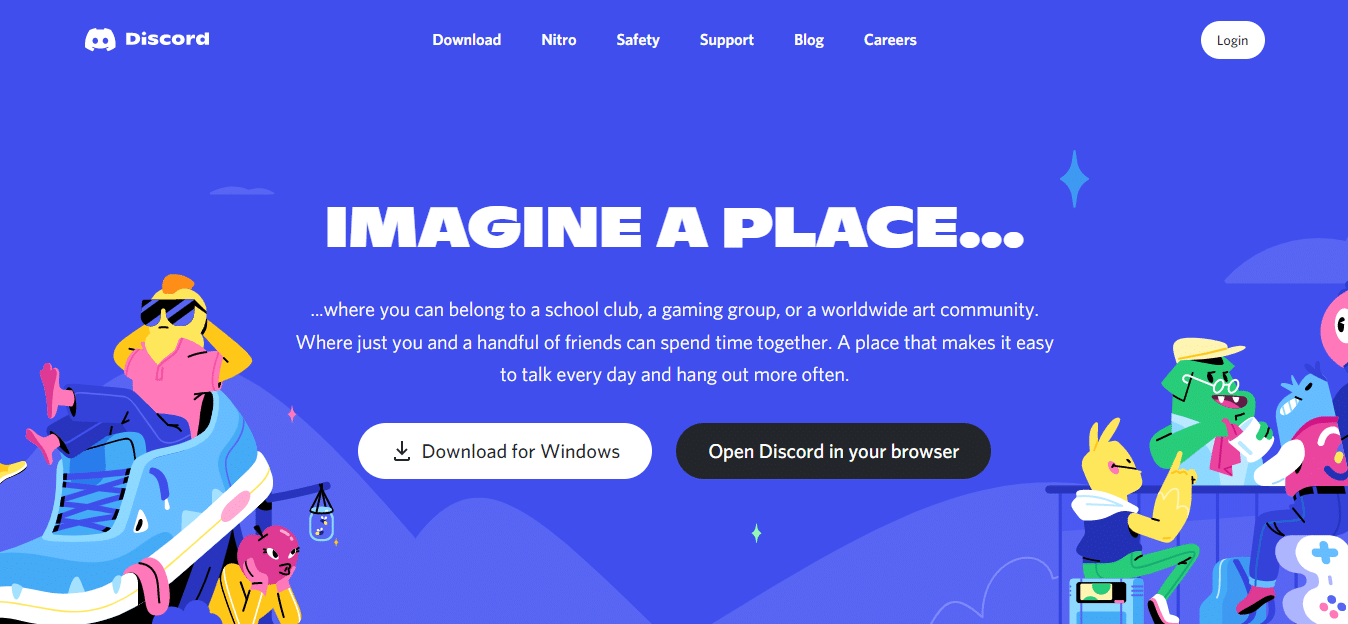 Discord architecture is centered around bringing like-minded people together and fostering a sense of community between them. It is broken down into servers, which refers to each independent community on the platform. These servers could contain a handful of people or numbers in the thousands. Notably, anyone can start a server on the channel. 
These servers are further subdivided into channels, which are groups intended to discuss a certain topic. These could be upcoming events, development updates, and the like. Here, you can meet other users and decide to add them as friends you interact with privately, or you could choose to create a smaller server for your inner circle.   
Common best practices on Discord
As aforementioned, anyone can start a server on this platform. Therefore, some of these servers tend to be rife with scammers who are only out to defraud you of your crypto funds. For that reason, utmost care is required not to click on links sent to you by strangers, as that's how most hacking attacks are initiated. More importantly, you should never disclose your seed phrase to anyone on the platform. Remember the popular phrase, "not your keys, not your coins." You can also turn off private messages in the server settings to prevent spammers and scammers from contacting you. 
It goes without saying that before you invest in a certain project on Discord, you should do your due diligence. This could be taking time to know the project leaders to understand the project and its utility. Don't be in a rush to invest in every flashy project you find on the site.     
Best crypto groups on Discord
Filthy Rich Futures
This is a group that focuses on crypto futures trading. The main difference between trading these crypto derivatives and spot trading is leverage. This group especially focuses on trading futures on high leverage, which promises to multiply one's profits. However, these leverages can just as easily multiply one's losses in the same breath. What's more, these derivatives are charged other overhead costs such as commissions.  
For that reason, this group has a reputation for stringent risk management measures. What's more, beginner traders are subjected to rigorous trading rules to protect them from making large losses. All this is done in pursuit of their goal to make modest but steady profits every day.
Satoshi's Exchange
This is a group that was formed after its predecessor, Satoshi's Data, fell prey to a malicious hack. This new group aims at offering the best learning platform to the crypto community. It does this by providing trading signals and educational material that is constantly updated. You can also find regular price alerts on the platform and breaking news and technical analysis pointers. 
In this group are a variety of professional traders from all over the world who answer other members' questions around the clock. You can also find several bots to help with alerts, charting, and suggesting trades. The group is also in the process of launching NFTs, to which Satoshi's Exchange members will be automatically whitelisted.  
Crypto Fuse
Crypto Fuse was started by a professional trader who had served as an analyst in various other Discord groups. He started this group with an aim to tackle the shortcomings he had noticed with other servers and channels. This group features a rigorously backtested trading bot, which is made available to premium members. There are also 4 expert analysts who provide trading signals on a daily basis for both futures and spot markets. 
Additionally, the group features several educational materials in both video and written format. You can also interact with the analysts in any of their frequent live sessions. They also have an airdrops channel where they update members on any upcoming airdrops.
Mylol Crypto Community
This is a group cleverly named after one of its member's daughters, Molly. It is mainly focused on mentoring and educating its members on all matters crypto and creating a sense of family among its community. It is known to give non-paying members VIP access and live training. Paying members also get extended membership, in addition to the perks enjoyed by non-paying members.
Every once in a while, the team behind Mylol will host one-on-one sessions with the members who are struggling in order to bring them up to speed. The group is also looking to increase the number of analysts and create a website to provide managed trading solutions to its members. 
Super Pump
This is a group that was created to coordinate pump and dump schemes. They do so by first identifying a low cap coin and announcing it to the group members. These members then buy into the coin, which raises its value. They then carry out a PR campaign on social media to entice other investors into buying it. Once the coin has staged a significant rally, they sell its holdings and take its profits. However, such pump and dump schemes can be highly risky investments. 
Conclusion
Discord is a popular social media platform that has attracted crypto enthusiasts aplenty. There are several servers dedicated to the trade of these digital assets. However, since anyone can start a server, some of them are rife with fraudsters. For that reason, you should always keep your guard up when engaging with strangers from these groups.