Brilliant and as profitable as a diamond are the bold words that Forex Diamond EA website uses to describe their forex robot. It goes on to state that they have come up with the most advanced and dynamic auto trader compatible with both MT4 and MT5 platforms. And for just $237, its developers will give you access to their member area where you can download the auto trader, install and be well on your way to executing a trade in less than two minutes.

In a heavily worded promotional website, the forex diamond trading system claim to have blended a mix of innovative technology, strategies, and experience to come up with a smart, fast and easy to use system. They even refer to it as a high-profit trading system specifically designed to help bulge and lock in gains. And if you aren't satisfied with its performance within 60 days, they promise to refund you the investment "no questions asked."

But in an industry infested by scam and unreliable trading robots, which dwell more on promotion than in actual performance, how reliable is Forex Diamond? We set out to test its legitimacy, reliability, and profitability.
What are Forex Diamond's trading strategies?
Apparently, Forex Diamond doesn't use one but a combination of three "proven trading strategies." It employs the signal, countertrend, and scalping strategies. These, according to the website, were infused together with the aim of guaranteeing "speed, precision and reliable performance" for the traders. More importantly, these are designed to help "unlock profits" and work towards market domination.
Harnessing the power of all the three trading strategies and channeling it to a "high-performance trading system," didn't come easy. The website attributes the success of Forex Diamond to the "THOUSANDS OF HOURS" its developers devoted to its design and testing.
However, while all these explanations may be interesting and just what every novice or experienced trader wants to hear about an auto trader, it is still doesn't answer our legitimacy question. Testing its reliability and profitability and ultimately determining its legitimacy takes the close evaluation of its backtesting results and actual trading history on Myfxbook.
---
---
Backtesting results
Forex Diamond website claims to have backtested their system on trading data collected over the past 19 years. They used fairly similar trade settings for most of the currency pair backtests with risk levels ranging between 5% and 1% while every tick data stood at 90% modeling quality. And even in what the website refers to 17 years of "financial nightmare" their system was able to report stellar results with a 77%+ win rate.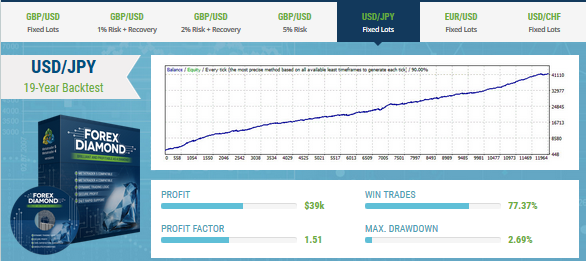 The first cracks within this rather impressive automated trading dome start emerging here. If you are keen enough, you will notice how the developers have been thorough in pointing every detail of their strategy and system expectations. They are however sketchy about the settings used to achieve these results. For instance, they are vague about the stop loss and risk levels.
With such a sophisticated system, you also can't help why they couldn't have used the more accurate 99.9% modeling quality data. Are these backtest results subjected to such factors slippage and commissions?
Myfxbook report
On their website, Forex Diamond EA developers provide screenshots of "LIVE ACCOUNTS" that link back to their Myfxbook trading history page. The information contained therein is, however, SHAM AND INELIGIBLE for use in deciding on the profitability of the system. While the developers sell them as REAL ACCOUNTS, they are indeed DEMO ACCOUNTS that can be easily doctored to fit a predetermined narrative.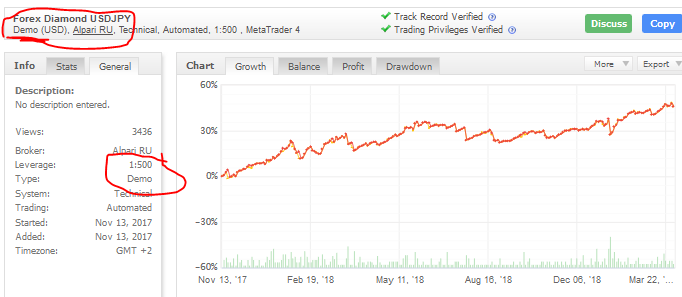 Their results are not an accurate representation of the market as they are subjected to such factors as requotes and swaps that affect the profitability and spreads. This effectively bursts the "highly profitable" narrative the Forex Diamond EA developers have worked so hard to build on their website.
Everything else you need to know about Forex Diamond EA
Strengths
60-day money back guarantee:
The greatest takeaway from the trading system if it really exists is their60 day money back guarantee. The elongated time covers for the suspicious backtest and demo trading results as it gives you ample time to try it on a demo account and a risk-managed live account before deciding on whether to keep it or not.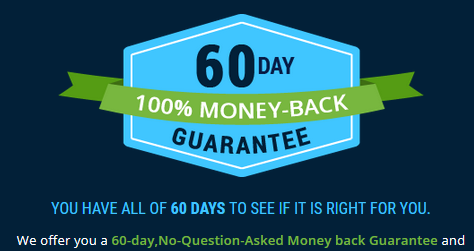 Demerits and reasons you shouldn't buy the trader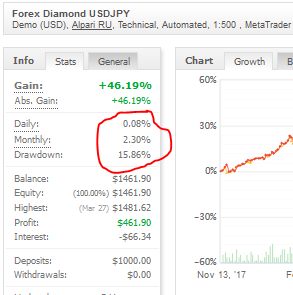 Misrepresentation of information
The fact that the trading system developers can't be trusted with a simple objective of creating a real account and regularly uploading its trading history on Myfxbook defeats their legitimacy. With such a "profitable" system that uses not one but three trading strategies, why would its developers go for a demo account? Did it perform so dismally, just like its demo, that it would discourage investments?
Lack of PAMM accounts
Programming and forex trading experts with the ability to create such a powerful trading system they can choose from a list of monetization options. And licensing it for a lifetime for just a few bucks isn't the wisest. The most profitable and popular within Wall Street involves creating VIP PAMM Accounts where they manage investor's funds at a commission.
PAMM accounts management is less stressful and lets them keep maintain their proprietary rights intact. It is therefore suspicious that Forex Diamond developers would prefer to sell their "innovative technology" for a few dollars at the expense of creating an undying stream of wealth from it.
Lack of corporate headquarters
Even with so many red flags, one would still want to hold onto a shred of hope that the system might be legit. You, therefore, turn to the website for information about these developers. And lack of official address or information about these "experienced developers" drives the last nail on the decision to stay away from the automated trader.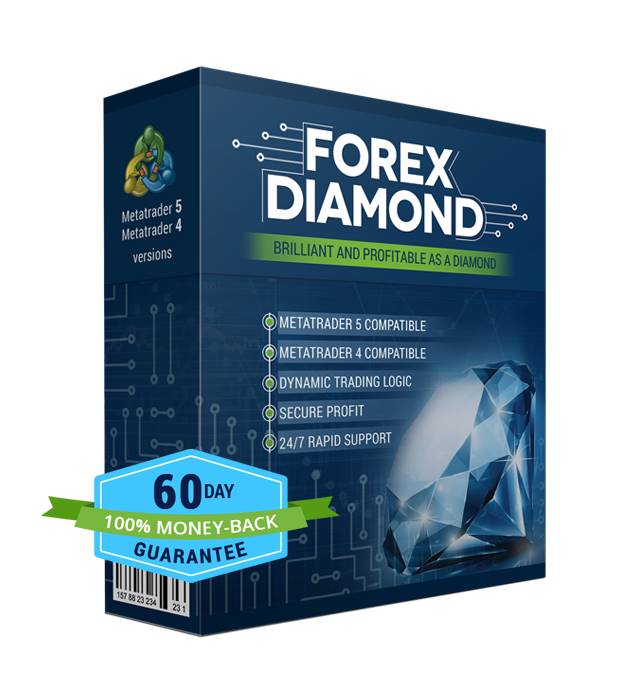 Verdict
The effectiveness of Forex Diamond EA is just theoretical with no tangible evidence to prove its reliability or profitability. We would, therefore, like to advise you to stay away from this self-proclaimed auto trader until such a time when they provide verifiable evidence backing the profitability claims plastered all over their website.