Introduction
There is an old saying, "United we stand and divided we fall." Many studies have shown the health impacts of groups on your overall performance. They allow you to share your ideas and learn from the experience of others and ask questions. Forex group chats have a similar purpose that helps a trader increase the learning curve through debate and constructive criticism. Given the toughness and brutality of the markets, they can be realized as fruitful in boosting the trader's output.
Benefits of forex group chats
Forex group chats have the following benefits for traders:
Ideas:

It is easy to realize what market sentiment is by sharing ideas with others. 

Communication:

Speaking with like-minded people in the industry can help your trading by leaps and bounds.

 
Learning:

Trading alongside a guru can help beginners learn much faster. Having a mentor to critique and provide insight into your strategies is beneficial. 

Spotting mistakes:

Sharing your executions with others will help you spot potential mistakes easily.

It is similar to trading journals.

New perspectives:

You can open up your mind to new thoughts, views, and perspectives. 

Time:

You can spend a lot of time conversing with each person individually about your trading schemes. However, when everyone is under the same group, the whole process becomes smooth.
Demerits of forex group chats
Forex group chats do have lots of benefits for traders but, there are lots of downsides to it as well discussed below:
Scammers:

Scammers can easily make their way inside group chats as they don't have enough scrutiny to scan the traders before accepting them.

Exposure to fraud:

As fraudsters make these places their household, novices are vulnerable to their Ponzi schemes. Most of the groups on popular social media platforms like WhatsApp, Facebook, and Instagram are full of cheaters who sell their bogus signals and account management services.

Wrong community:

Sitting with the right people in the initial stages of your trading is vital for success and consistency. Being a complete novice in this niche, one may not realize if chat members' ideas and methodology are beneficial.

 
What are the best forex group chats?
Considering all the advantages and disadvantages, we have handpicked the best forest group chats free of scammers.
Warrior trading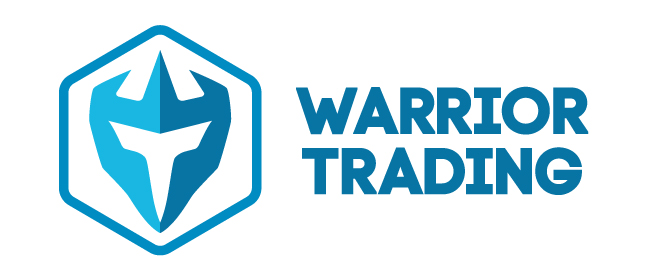 Warrior trading has been providing excellent coaching services to newbies and amateurs alike for many years. To get inside their forex group chat, you have to buy one of their two packages, i.e., warrior pro and warrior starter.
The trading group has a massive following on popular social media platforms like YouTube and Instagram. Ross and Mike are the two trading gurus in the original chat room who cover everything and answer related questions. They also share their live trading screen so that traders can get in on their positions and learn better. 
Badges are available to traders based on their achievements, participation, and membership, which helps increase their overall involvement in the chat. 
Pros
Trading mentors are in direct contact with traders.

Two different rooms with different strategies.

Badges for motivation.
Cons
The trading courses are costly.

The overall discussion focuses more on the stock market.
Benzinga Pro

Benzinga Pro has a discussion group for traders of all levels, beginners, amateurs, and professionals. You can discuss and share ideas, look at market news and help others to rev up your trading game. 
Various channels divide the leading group, including the main chatroom, community support, etc., where one can ask questions to top traders and comment on the pre-market show. All the pre-market research is available by the service providers, so you don't have to scan the opportunities yourself. A free trial is handy for testing out their chat room before you buy the subscription. 
Pros
A demo is available so you can judge their service. 

Calendar tools, analyst ratings, and other tools are available.

The overall management of the chat room is superb. 
Cons
The group platform looks a little bit inferior.
Bear Bull Traders

Bear bull traders offer three different schedules that start from morning at 8:30 AM to 4:00 PM. Each trading hour is led by another mentor who also shares their watchlists on the platform. Benzinga breaking news and squawk box feed are onsite for members. A strict moderation by admins ensures that a healthy atmosphere is available for the traders to communicate and share their ideas. 
A $99 monthly fee is required to join the chat room, which is available only for subscribers.   
Pros
Traders can look and take the ideas from the live trading screen, which is shared all the time. 

Each trading day is pre-planned, and the schedule is put upfront so that traders don't get confused between the live streams. 

Seven days money-back guarantee.
Cons
Trading with a different mentor each hour may be confusing for beginners. 
Hashtag Investing

Hashtag Investing requires investors to fill out a questionnaire that tests their knowledge about Financial markets for getting inside their chat room. Doing so, the moderators ensure that only the best join the conversation and the scammers stay away. The platform offered to traders is comprehensive, having a separate channel for forex, options, dividend investing, and stocks. 
It also has support for web/mobile browsers, Android and iOS apps, and they are also integrated with slack to get the best in debating. 
Pros
Hashtag investing is considered the best for creating pools. 

Promo codes are available for various other partnered services.  

A reasonable amount of scrutiny is done before they let anyone enter their chat room. 
Cons
Focuses more on the stock market.
End of the line
There are many options available online to choose as your go-to option to discuss and share your ideas with others. The best group chat has a fair scrutiny process for incoming traders by the management. This ensures that no scammers make their way inside and the overall health of the conversation is maintained. 
Trading tools like FX Calculator, economic calendar, market watch, and signals are always a plus. Most of the top quality services out there may demand a membership fee; however, keep in mind that the free ones also give out good benefits in some cases.