Forex Tester 4 is one of the best applications for Forex back-testing process. It can be purchased for $299 at forextester.com while the demo version with the limited functionality can be downloaded for free. It offers testing for more than 800 trading instruments with historical data going back 19 years in the past and includes economic news releases. It is probably the only testing tool that allows simultaneous testing for multiple trading instruments.
The installation process is quick, within a minute I was ready to use the application. After the start, for the first time, I needed just a few minutes to begin testing my favorite trading strategy. The tool is very intuitive and also rich with features. Its great advantage is that it is similar to the MetaTrader platform, so if you have used that trading platform before it would be easy to become familiar with the Forex Tester 4.
The quality of the historical data is a crucial factor in the testing process. The application offers free data for 18 trading instruments with 1-minute precision that can be downloaded from the server. However, for more trading instruments and better precision, the paid plans are available. The Standard package costs $229/year (or $479 lifetime) and offers data for more than 800 trading instruments with 1-minute precision. The Vip package costs $249/year (or $499 lifetime) and ensures tick data quality and also calculates the floating spreads for the different brokers. All packages deliver data for 19 years in the past. Alternatively, you can import the data from a file that you have exported from your MetaTrader instance.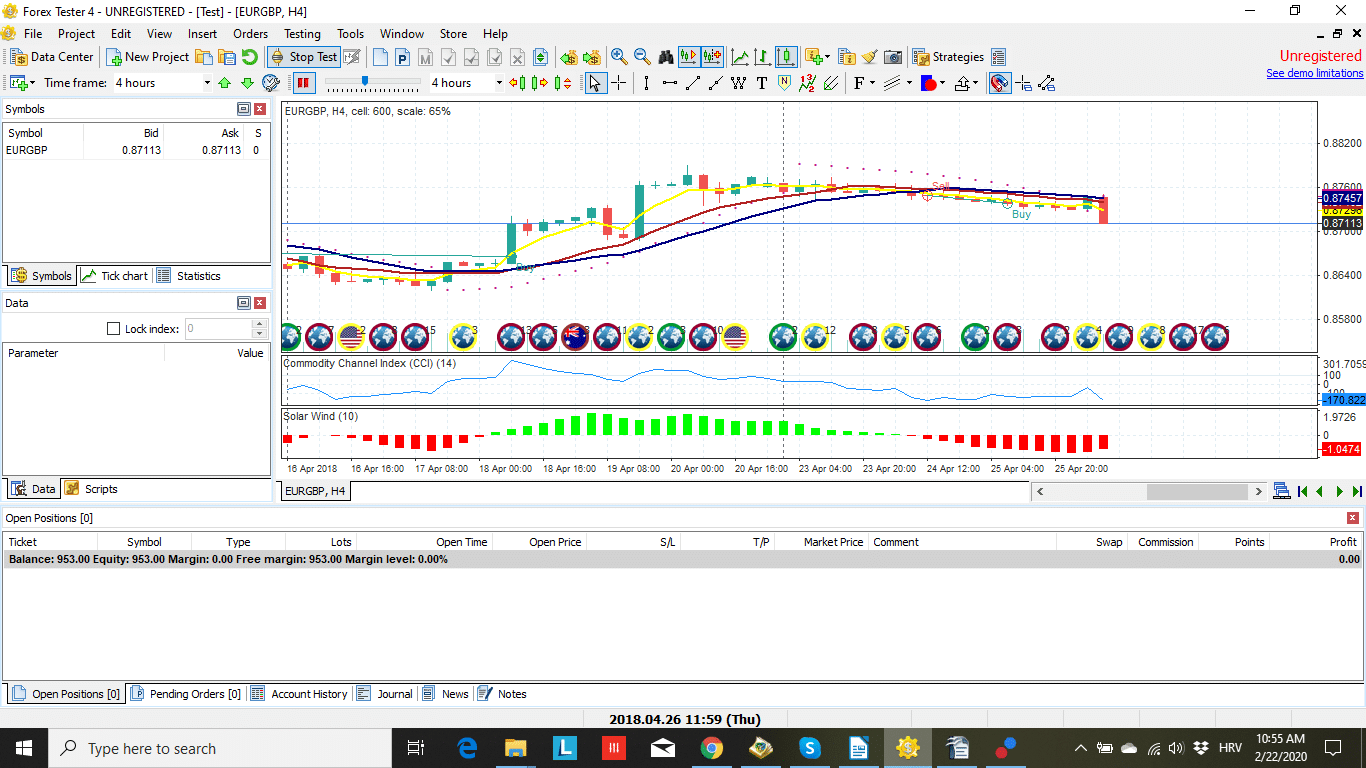 To start the testing process open New project and select a trading instrument (or instruments) that you want to use in the testing. Forex Tester 4 allows you to test more trading instruments simultaneously like it is in real-time trading. After pressing the Create button your testing process will begin and chart with your trading instrument(s) will appear. You can manipulate the speed of testing and pause it whenever you want. There is an option to show only the next candle in the selected time-frame. In the chart, you can enter available indicators, Fibonacci or drawings, similarly, like it is in the MetaTrader platform. News releases are also included in a chart.
Forex Tester 4 offers a wide range of technical indicators. It has the option to import custom ones but it uses its file format, so you can import custom indicators only if they are written in application format. Indicators in mq4 format (MetaTrader 4 source file) can also be imported. The application sends them to an online server where they are automatically converted to Forex Tester format. The biggest disadvantage is that you cannot convert indicators that are in ex4 format (MT4 executable file) or indicators that are developed for other platforms like MetaTrader 5. So, you will not be able to practice a trading strategy that you have purchased since in most cases you will get only indicators in ex4 file format.
Forex Tester 4 support also expert advisor back-testing but similarly like it is with custom indicators the expert advisor has to be converted into its file format and only source code file can be converted. So, forget testing commercial forex robots since they are distributed only as an executable file. Moreover, it will not be possible to test EAs that use custom indicators that you have only in the ex4 file.
Every testing project can be saved and continued later. After you have completed the testing, very detailed statistics about your trading performance will appear. It will definitively help you to analyze and to improve your trading system.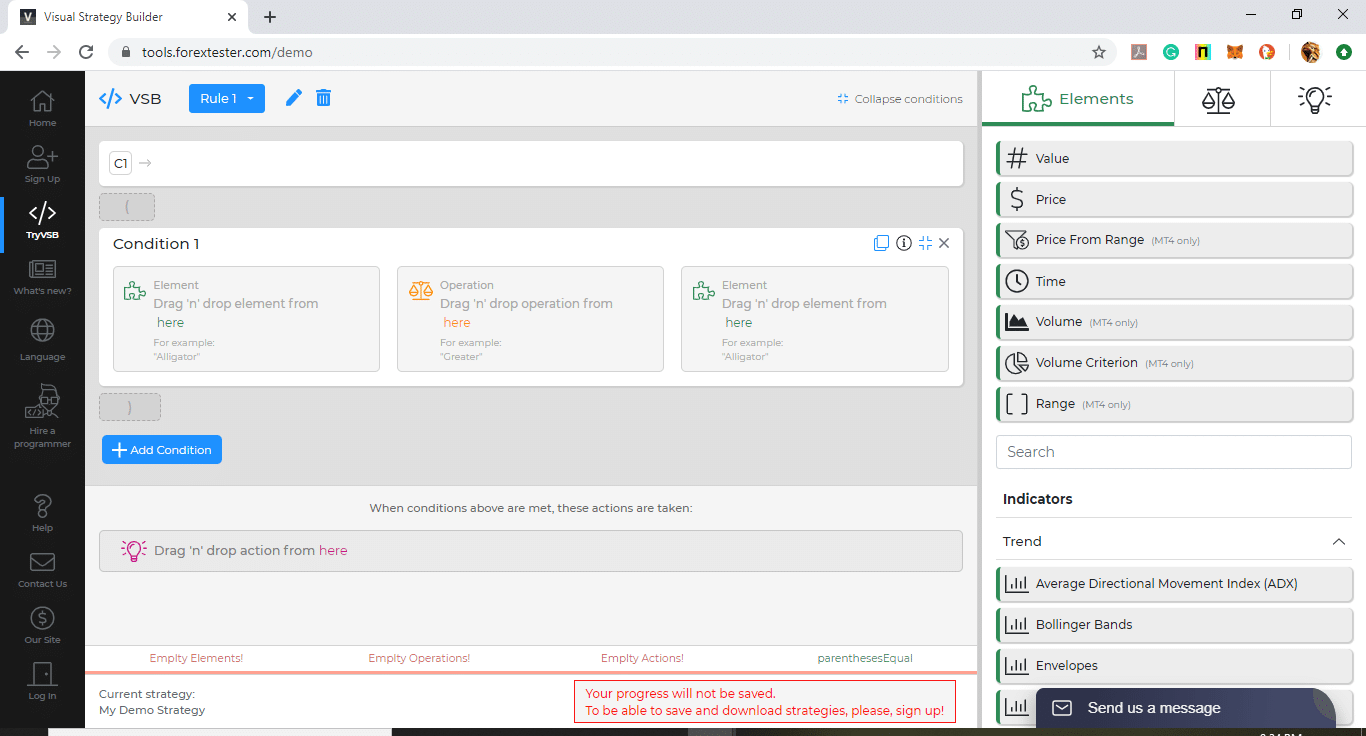 Visual Strategy Builder is a web-based EA building tool that comes with the application. It will help you to create expert advisors without programming. For more complex EAs you can hire a programmer through the tool. A user manual and quick start guide will help you to learn using the tool. User support service is available in the form of chat.
So, Forex Test 4 is a great trading simulation tool, definitely the best back-testing application in the market. It will allow you to test manual and automated trading strategies that you have developed with great precision. It offers more than 800 trading instruments with data going back 19 years in the past. However, it uses its file format for custom indicators and expert advisors and only mq4 can be converted to the application format. It does not support ex4 file conversion, so you will not be able to test robots and trading systems that you have purchased. It comes with a web-based EA building tool.