Cryptocurrency trading has become a popular thing around the world. To many people, digital coins are a better alternative to traditional assets like stocks, commodities, and currencies. For one, cryptocurrencies tend to be more volatile, have more leverage, and the market is usually open during the weekend. 
Cryptocurrencies analysis
Traders use multiple strategies to analyze and make decisions. The three most popular approaches are fundamental, technical, and price action analysis. 
They rely on analyzing charts using indicators like the Donchian Channels and Chaikin Oscillator in technical analysis. Traders also identify patterns like triangles, head and shoulders, wedges, and pennants. By analyzing these patterns, traders can predict the next direction. 
Fundamental analysis is the process of using news and data to explain the performance of digital currencies. For example, looking at on-chain data can tell you whether a cryptocurrency sees more inflows and outflows. It can also tell you whether the number of user accounts and wallets is rising or falling. 
Here are some of the most useful free tools that cryptocurrency traders use to boost their analysis. 
CoinPricePredict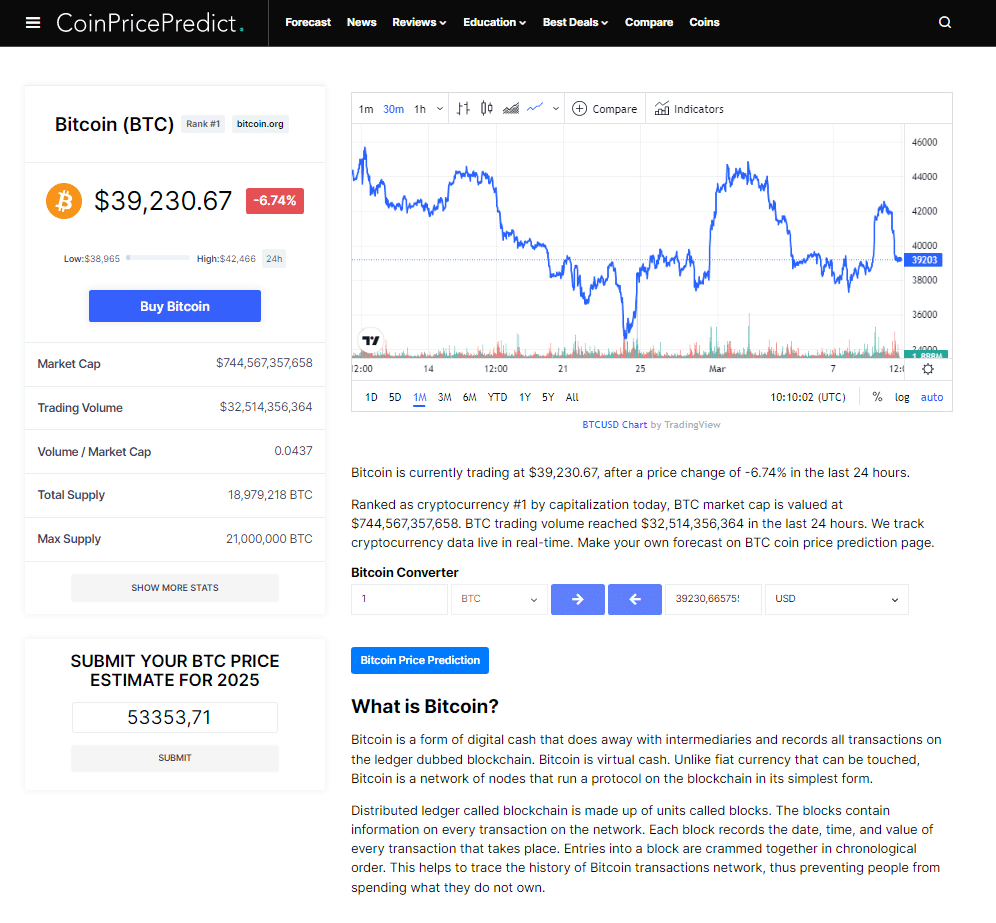 CoinPricePredict is a website that is rapidly becoming a must-visit platform among cryptocurrency investors and traders. It has multiple features that are incredibly useful in the industry. For example, it has a prediction tab that enables people to leave their predictions of all cryptocurrencies. This data is useful because it tells traders whether to buy or sell a cryptocurrency in the long term,
Second, CoinPricePredict has a news portal that delivers the latest news about the blockchain industry. These news events are beneficial. For example, a news event such as a major company like Apple or Microsoft partners with a blockchain platform can lead to higher prices.
Further, the website has a team of analysts who deliver the latest analysis and predictions of popular and upcoming cryptocurrencies. This analysis has both fundamental and technical analysis elements.
Additionally, the website has an education platform covering everything traders need to know about trading digital assets.
The Block Crypto
On-chain data is essential in helping traders and investors make better market decisions. Unfortunately, most companies that offer these services like Glassnode and Messari do not provide them for free. While Glassnode has a free package, its premium product starts at $348 per year, while its professional product goes for $9,588. 
Messari, on the other hand, starts at $25 per month when paid annually, while Into the Block goes for about $100 per year. 
Therefore, many cost-focused traders rely on free platforms like The Block Crypto, which has an equally good data platform. One can find several on-chain metrics for the leading cryptocurrencies like Ethereum and Bitcoin on the platform. 
Some of the information you can get on this platform is the number of transactions, active addresses, new addresses in a certain period, adjusted on-chain volume, miner revenue, hash rate, and transaction fees.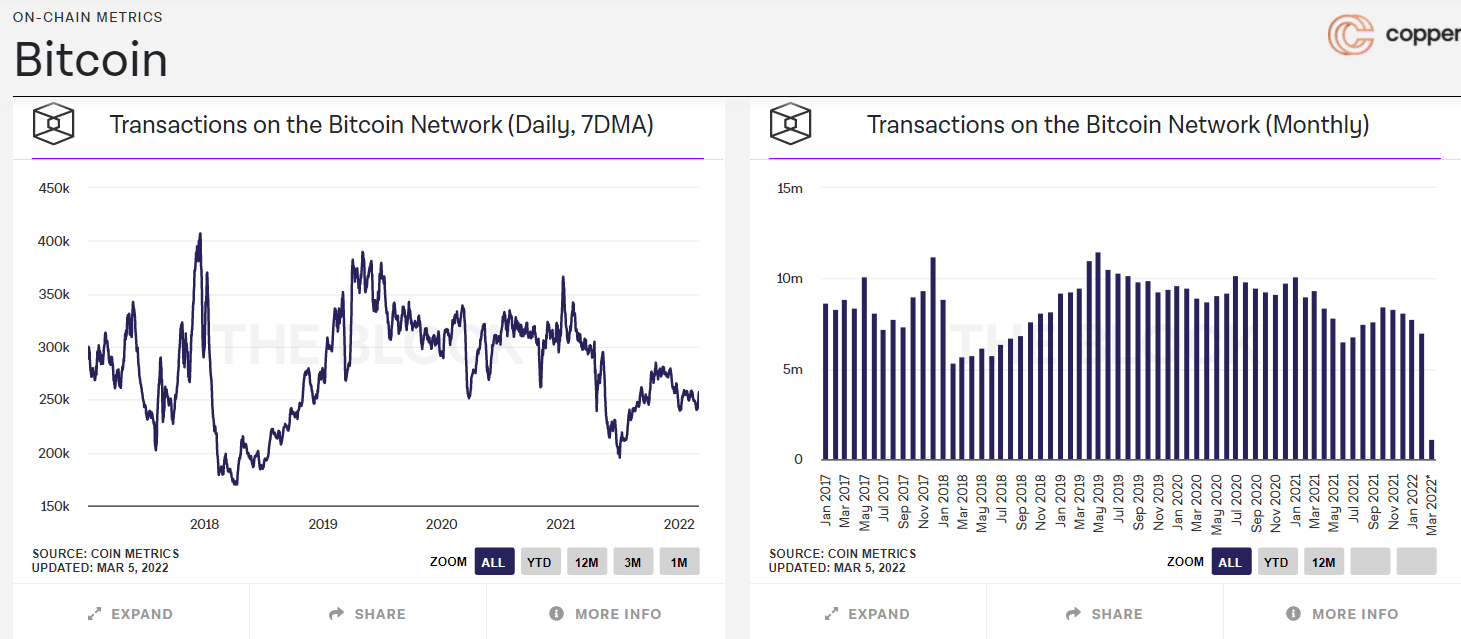 The challenge for The Block Crypto is that its network does not include more cryptocurrencies. But since cryptocurrencies have a close correlation, the data it provides is usually enough for most people.
CoinMarketCap
CoinMarketCap is a website and mobile app owned by Binance, the biggest cryptocurrency company in the world. The platform, which hundreds of millions of people visit annually, provides multiple solutions to cryptocurrency traders and investors. The good thing is that it offers all these solutions for free.
The main product for CoinMarketCap is a platform that allows people to see the price movements of cryptocurrencies and their respective market capitalization. Therefore, by just looking at the website and seeing price movements, it is easy to identify the most active cryptocurrencies to trade.
Beneath the surface, CMC offers additional very useful products to traders. First, it shows the overall volume of cryptocurrencies handled by hundreds of spot, derivatives, and DEX exchanges. You can use this data to predict the level of activity in the industry.
Further, CMC has an entirely focused platform on non-fungible tokens (NFT). As a result, you can look at the most popular NFTs in the world and the ongoing trends. It is also an excellent platform to discover new NFTs.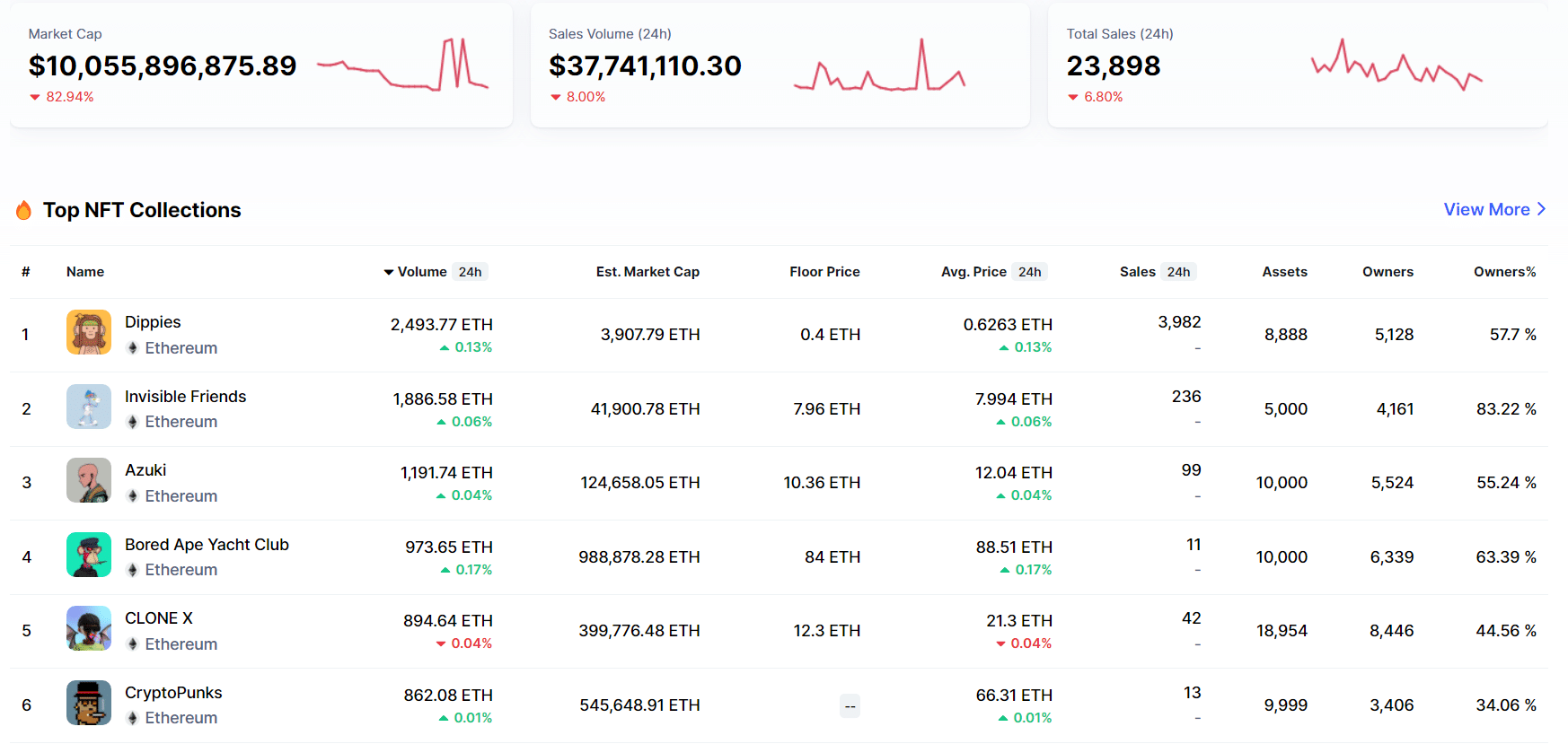 Other free features offered by CoinMarketCap are watchlist, airdrops, Initial Coin Offering (ICO) calendar, blockchain explorer, and an educational portal.
Etherscan
Ethereum is the leading blockchain project in the world. It is a layer 2 platform that has been used to develop some of the most popular cryptocurrency projects in the world. For example, stablecoins like Tether and USD Coin and platforms like Shiba Inu, HEX, and Cronos Coin are all built using Ethereum's technology. 
A trader can learn a lot by looking at key metrics of Ethereum's network. Etherscan is the most popular platform, allowing people to identify essential numbers of the network. You can assess transactions in real-time and then use its charting tools to see trends.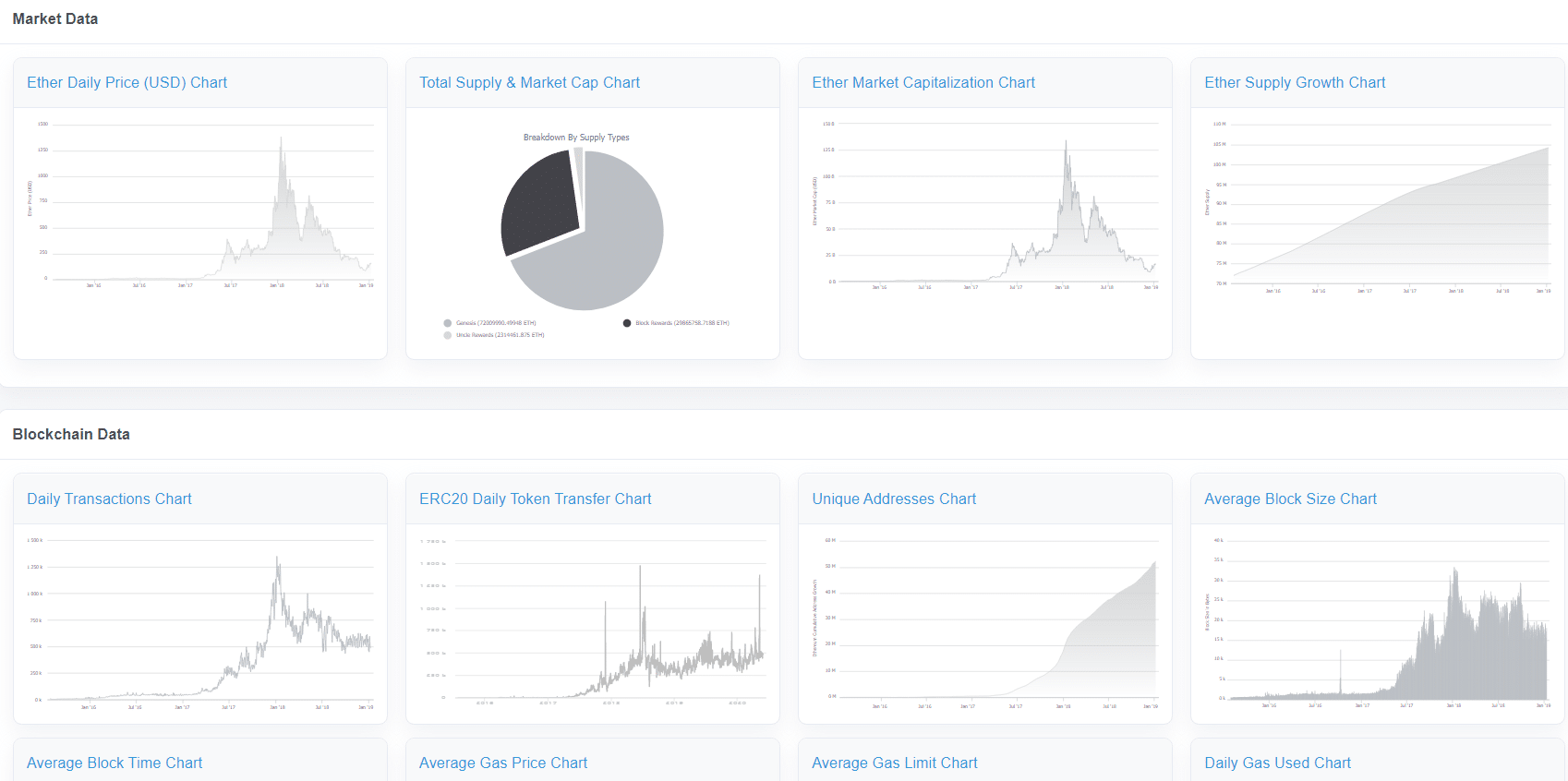 You can also see the number and size of blocks in the ecosystem and the gas fee used. The chart above shows some of the top stats in Etherscan.
DeFi Llama
Decentralized Finance is leading in a blockchain. At the time of writing, DeFi was valued at over $200 billion. Therefore, learning the trends in the industry can give you more insights and help you make decisions better.
This is where DeFi Llama comes in. It is a platform that tracks the total value locked (TVL). Therefore, you can use it to see the fast and upcoming DeFi platforms and their respective chains.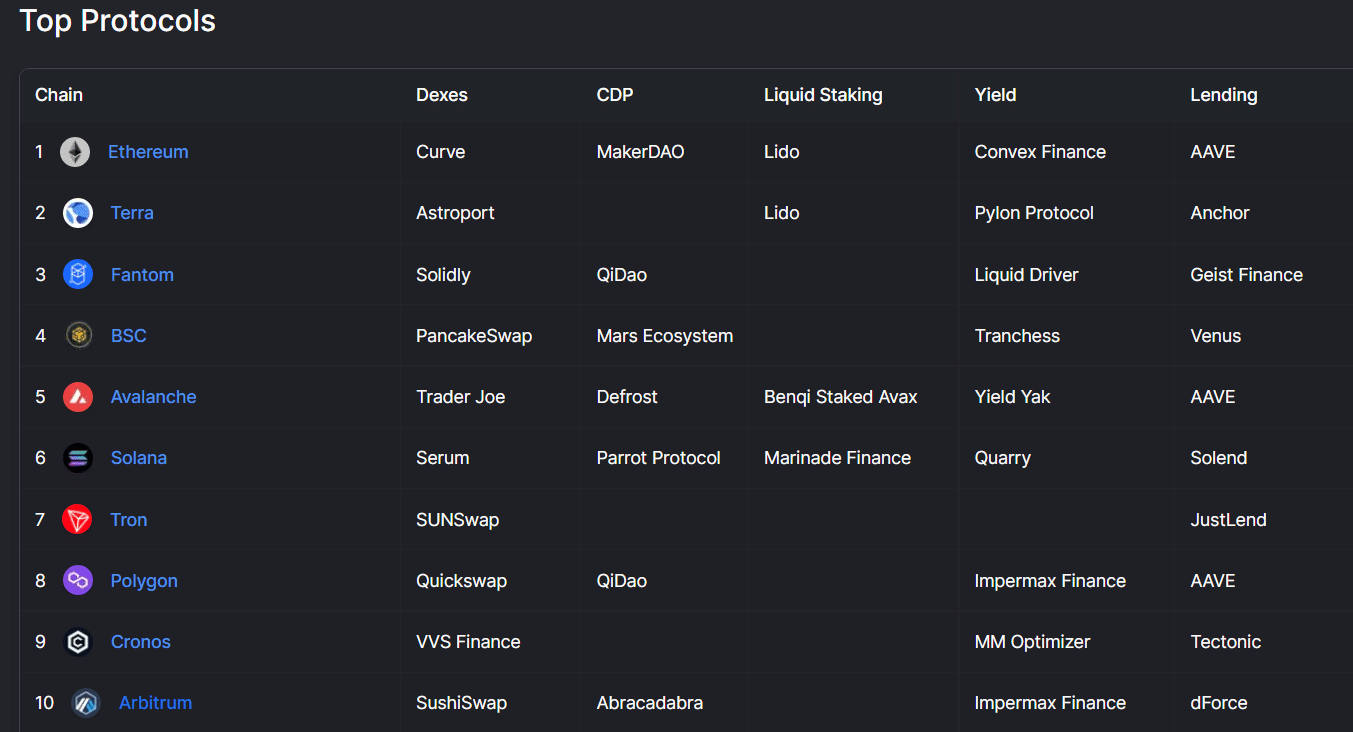 In the past few months, the network has expanded the number of assets that it tracks to include NFTs, marketplaces, oracles, forks, and airdrop.
Summary
The free platforms in this article are essential and will help you make better decisions as you trade cryptocurrencies. Some of the other notable mentions that we have not looked at are DeFi Pulse, BTC.com, and Bitcoin Explorer.