High-quality investment instruments are only available in some places. You need to cooperate with a top service or a well-known broker to get them. In the second case, traders often pay attention to FXTM. This company is known to many; its customers are hundreds of thousands of people. To study this broker and its services in more detail, you need to use our FXTM review.
About FXTM
FXTM is an international brokerage company that provides its services to traders from hundreds of countries. It originated in 2011 under the name ForexTime, but after the rebranding, it began to bear the current term. Its owner is ForexTime Limited. It is considered to be reputable in the world of trading. Therefore, it values its reputation and offers its clients the best services. The company conducts its activities quite openly. It has several subsidiaries and is controlled by three well-known regulators at once, so it never goes beyond the law. Also, the company does not hide its location, the names of managers, and much more. All this inspires the confidence of traders and is reflected in various ratings. The broker also has several significant international awards, which are impossible to get.
FXTM provides quality and affordable services to everyone. It allows you to trade almost any asset and makes it possible to use a variety of investment instruments. All this maximizes the possibilities of customers and makes their work less monotonous. In addition, FXTM stands out for its educational materials, which makes it a good choice for beginner traders.
The broker offers clients a variety of options for trading accounts. Their diversity makes it possible to use the company's services for clients with different experiences and financial capabilities. In addition, discounts and bonuses become available to traders, allowing them to save a lot. To get them, you need to fulfill a few simple requirements.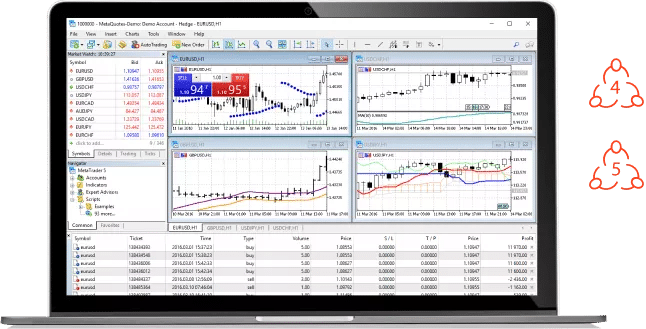 Key features
Finding difficulties in simple things is quite difficult. Therefore, FXTM users rarely experience problems with registration and preparation for work. Nevertheless, experts recommend following the standard algorithm in their actions. This will help to eliminate any issues and errors.
Procedure:
Go to the FXTM website and find "Open account" at the top. If you previously registered with the broker, click on FXTM Login.

Confirm your desire to create an account, and then fill in the empty fields in the open registration form.

Next, you will be prompted to select the type of trading account you will use.

Having made a choice, deposit the required amount.

After that, you will get access to the trading platform file, which is downloaded to your computer.

Having done this and installed the program, go through the authorization procedure.

N

ext, select the "Security" item in the settings, where you complete the personal data form and attach scans of supporting documents.

After verification is completed, you can start working.
If you are a fan of FXTM, then you probably know all its secrets. However, this information is often a secret for beginners, which does not allow for fruitful work. To remedy the situation, we have put together the essential features of the broker and its activities.
FXTM features:
Demo account. Everyone has the opportunity to try to cooperate with a broker. To do this, you need to register a demo account. It is provided for free, so even if you fail, you will only lose virtual money. You can use this privilege for as long as you like.

Support. The FXTM support service deserves not only respect but also a lot of good words. It works almost perfectly, promptly answering traders' questions and helping them solve any problems. The best way to communicate is to use online chat. You can also use the phone, e-mail, and instant messengers. The only thing you can find fault with is working for 5, not seven days a week. However, weekend trading is closed, so it is unlikely that you will need to resolve essential issues on these days.

Safety. FXTM is called a reliable and safe broker. Several regulators control its activity, so any gray schemes of work are excluded. Also, much attention is paid to users' personal data safety. For this, unique encryption methods and additional account protection are used.

Educational materials. The FXTM website has a separate section dedicated to training traders. Even non-registered users can access scholarly articles, video tutorials, terminology explanations, a new customer guide, and more. Most of the materials are presented in English, which is known by many traders. In addition, FXTM regularly hosts webinars and seminars for users of all skill levels.

Deposit/withdrawal of funds. FXTM works with nine payment systems, making it possible to conduct transactions using a bank card. Various ways to deposit/withdraw money make it possible for each user to choose the most convenient option with minimal commissions and other additional payments.
If you have no problems working with a broker, then you use the services of FXTM. This company creates excellent working conditions and provides traders with high-quality investment tools. Once you start working with her, you will not be able to stop and will confidently move towards your dream.
PROS
status owner
known regulators
reliability
universality
large selection of tariff plans
many useful tools
variety of traded assets
discounts and bonuses
many options for deposit/withdrawal of funds
quality teaching materials
the small size of the minimum deposit
good work of the support service
hundreds of positive reviews
CONS
the need for verification
opportunity to work only on weekdays