Gratified Long Term Day Trader is an expert advisor that makes profits on the market for the owner. The system uses a combination of a trend and counter trend strategies. So, we decided to check what is behind it.
Product offering
We have some details explained about how the system works and what we can expect from it when trading on our account. 
The system provides us with automatic orders execution on our terminal. 

We can open orders on MT4/5. 

The last update occurred in January 2022. 

The devs claimed that the current price of $299 will be increased until $499. 

We have a recovery mode on the board. 

It allows us to trade, working with a counter trend and trends strategies.

The advisor can open up to 10 deals at the same time. 

It focuses on daily price movements. 

Dukascopy provided data for testing the system. 

The robot works with a moving average indicator.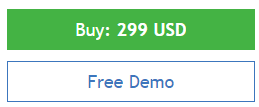 The system can be bought for $299 only. The developer removed rental options from being downloaded. The advisor can be checked on our terminals for free to figure out what settings we can customize. 
Trading strategy
The advisor focuses on using a trend and counter trend strategies. 

We can trade AUDCAD, AUDJPY, AUDNZD, AUDUSD, EURCHF, EURNZD, EURUSD, GBPAUD, GBPCAD, GBPNZD, GBPUSD, NZDCAD, NZDUSD, and USDCAD.

The core time frame is H1. 

It's customized for EURUSD on H1. 
Trading results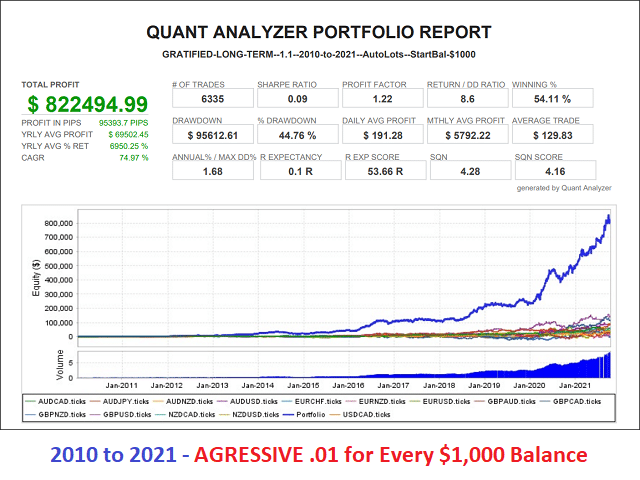 We have a report of all cross pairs tested on the past ten-year data from 2010 to 2021. The total profit has amounted to $822,494. There were 95393 pips obtained. The profit factor was 1.22. It received a 54.11% win rate. The maximum drawdown was 44.76%. 

The robot was set to trade on a rarely used broker – OANDA. The leverage is 1:50. The maximum drawdown is 11.7% when the maximum deposit load is 83.1%. The accuracy is 60% only. The absolute growth is 32.58%. An initial deposit was $999.95. The owner has withdrawn $529.34 from it.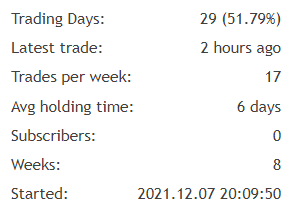 An average trade frequency is 17 orders a week. An average holding time is 6 days. It's risky to keep orders that long. 

The advisor is a young trading solution. 

We may note that the lost order was lighted. So, the data can be moderated.

The advisor has performed 80 orders only. The best trade is $20.01 when the worst trade is -$18.25. The recovery factor is 4.53 when the profit factor is 1.94. An average monthly gain is 25.65%.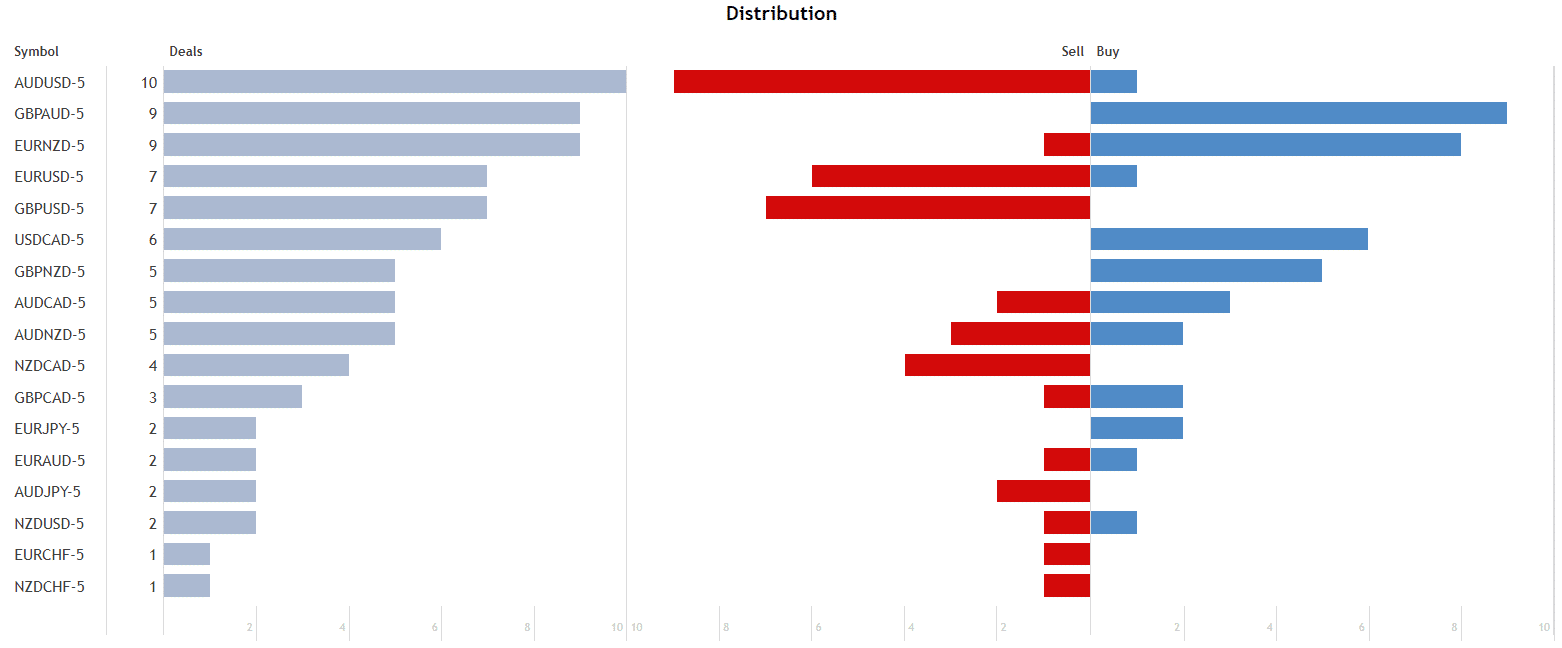 AUDUSD with 10 orders is the most traded day. 
Customer reviews

We have several reviews written about how the system works for clients. It looks like they are satisfied. 

Scott Fredeman is a dev from the US. He has a 4.9 rating based on 98 customer reviews. We may note that there are 8 signals in his portfolio. Aggressive Grid Sniper, Blazing Night Scalper, EA Mostster, and Midnight Blitz are the FX robots he developed.
PROS
A backtest report shared
Trading results revealed
CONS
No risk advice given
No settings list revealed
The system is too young
We have only over two-month trading results
No rental options available
Verdict
Gratified Long Term Day Trader is a trading solution that was set to work with a real account several months ago. The system provides average profits and has some orders lighted. We don't know if this means that intel about them was removed. So, summing everything up, we'd like to wait to see the upcoming results.