A grid trading bot is an algorithm that aids traders in the execution of a grid trading strategy. In other words, it assists you in setting a price range for multiple purchases and sales. As soon as the bot completes a sell transaction, it places a buy order immediately at a lower level and vice versa for buy transactions.
How to execute crypto grid trading
Many things must be taken into consideration in order for grid trading to yield the greatest in terms of profit potential. You can leverage market volatility for each coin by employing certain strategies. Grid trading is best suited to coins that often fluctuate yet retain a fairly stable price.
Due to a large number of profitable transactions and the amount of time the bot is given to run before any adjustments are made, this strategy is popular. The bot's performance would be less consistent if the market was always going up or down because the bot would have to be constantly modified to keep up with the market. In the worst-case scenario, the bot won't work at all, costing you money or preventing you from reaping the benefits.
How grid trading bots work
It's easy to purchase low and sell high with grid trading bots, a common tactic in the crypto world. As long as the asset's price doesn't fall below a predetermined lower or upper limit, this bot won't place any further buy orders.
Grid bots are easy to learn and use. When trading a certain cryptocurrency, you can specify numerous "grids" with upper and lower price thresholds. Afterward, the bot engages in a series of interchangeable trades in order to gradually accrue profits.
Every time a buy order is placed, the grid bot also places a sell order immediately. Therefore, if you have five buy orders, you will also have another five sell orders. As a result, the algorithm will distribute the limit orders in a grid at the same spacing. Upon completion of a portion of the transaction by the robot, it will automatically place a take profit transaction. In essence, the bot is able to work in a continuous loop. As soon as all sell orders are closed, the robot will place a fresh buy order and start the process over again.
Traders can set up grids for short-term or long-term use, allowing them to take advantage of the day's tiny shifts in the market, or they can be set up to take advantage of greater shifts in the market over time.
Leading crypto grid trading bots
Bitsgap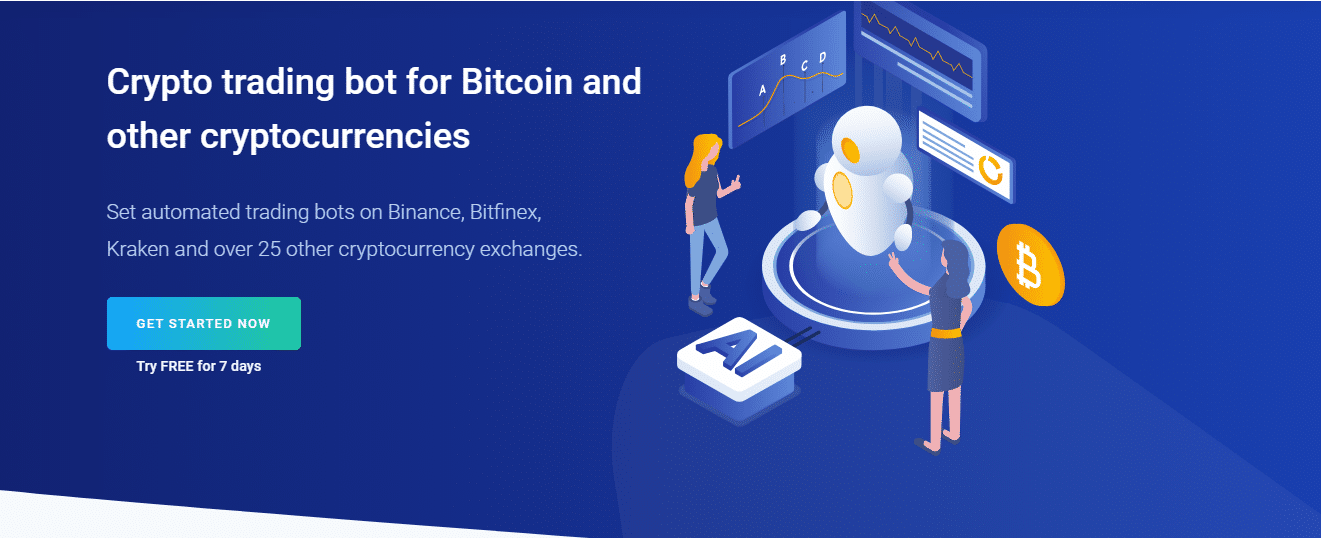 By setting grid number, exchange, price, and price limits, as well as the percentage of funds you want to allocate, Bitsgap gives consumers complete control over their finances. The bot is able to analyze and select the best coin out of more than 10,000 cryptocurrency pairs.
The bot provides a single interface for trading across more than 25 major exchanges. In addition, they offer additional functions such as stop-loss, take-profit, and trailing up. As an added bonus, you can use Bitsgap's free demo mode to test out one of their bots.
Pionex

Incorporated trading bots are a feature of the Pionex cryptocurrency exchange. Its Grid Trading Bot enables users to purchase cheap and sell high in a predetermined price range. – The Leveraged Grid Bot gives up to five times the leverage.
Coinrule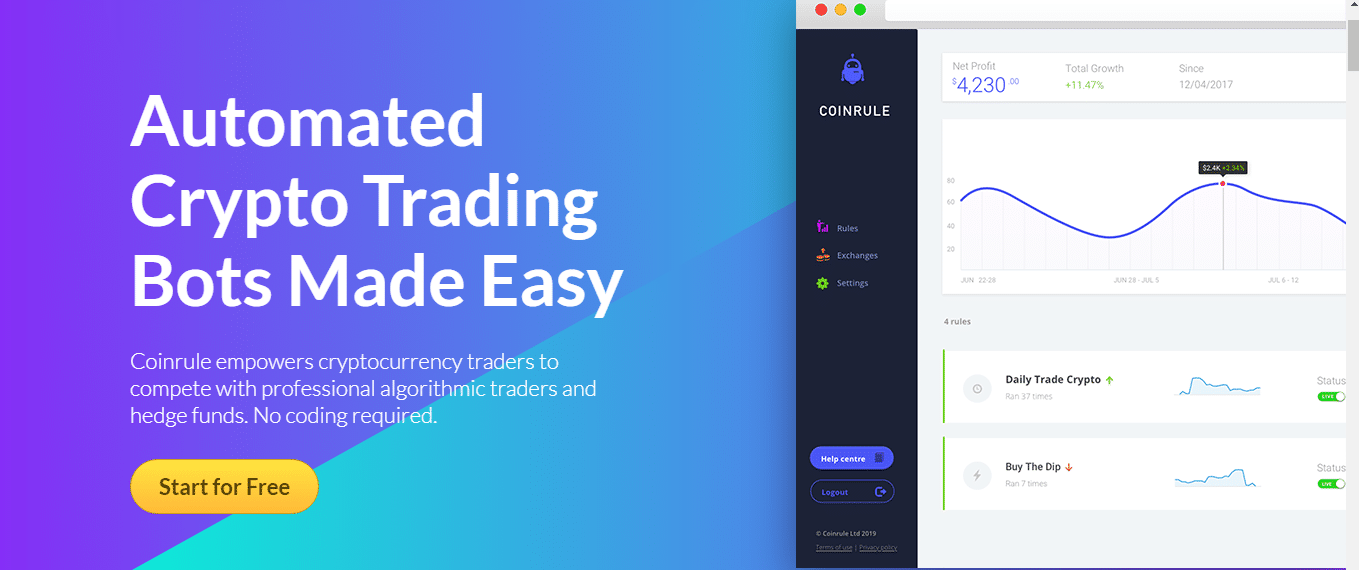 There are several options for their clients, including selecting the grid amount and setting the price, exchange, as well, as lower and upper price limits. In addition, they allow you to specify the amount of money that you want to invest in that trade. Additionally, they provide a take profit, stop loss, and up-trailing options.
Binance grid trading bot
Certainly one of the more well-known grid trading bots in the industry, Binance is also one of the world's earliest exchange platforms, and it offers traders the ability to trade in more than 300 assets at any given time.
3Commas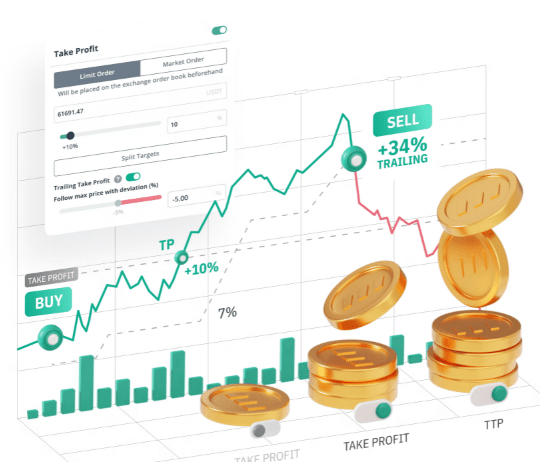 You may get the benefits of our platform with minimal effort. You can use more than 20 different indicators to develop a trading strategy. Finally, the 3Commas blog is a goldmine of information.
Benefits of using grid trading bots
Tested and proven:

For many years, grid trading has been in use, and it has proven to be a successful, time-tested, and profitable trading technique.
With a grid strategy, you have greater control over your risk/reward ratio than in most other trading methods. Using a bot, you can consistently make small profits with very little risk.
High productivity

: It can run in any market, in any situation, 24 hours a day. In addition, implementing grid trading with a trading bot is significantly easier and more efficient than manually following the method.

Highly flexible:

To take advantage of the day's minute shifts, you can employ grids to trade hundreds of times an hour or leave them to run for months on end, depending on how long you want the grid to run.

User friendly

: The method is easy to follow and comprehend. It's easy to get started even if you've never traded cryptocurrency before.
In summary
The bottom line is that grid trading bots help you to cut the amount of time you spend manually entering trades. It is possible to reach them at any time of the day or night. Also, customizable bots are available to meet your specific needs. There are pre-determined price intervals that you can use in this method to buy and sell orders. It's possible to see a grid formed by the various levels of the range. They save time and effort while generating more earnings.