Silver futures declined due to the rising COVID-19 cases in India. 

High silver demand is expected to continue,, especially for physical silver in 2021. 

PSLV saw reduced returns on silver investments in Q1 2021.
Silver futures traded -1.84% on April 28, 2021, from the previous day to open at 25.925 as global demand declined to owe to a surge in COVID-19 cases. New cases in India as of April 27, 2021, stood at 360,927, casting doubts on global recovery options.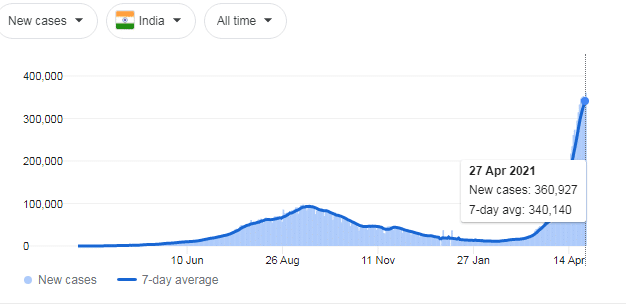 New COVID-19 cases in India
The Indian market is significant for silver, especially in the jewelry segment. As of 2016, the demand for jewelry made of silver accounted for 34% of the Indian jewelry market. The same year also saw silverware take up 21% and investment in silver was at 23% in the Indian market. These significant figures have risen to India's strong industrialization capacity. 
Into Q2 2021, the rise in COVID-19 cases across the country had forced vehicle manufacturers to stop production due to the enforcement of localized lockdowns. There has been a decline in new orders with factory sales expected to decrease into the quarter. 
Prediction aiming high
Analysts have predicted high demand for silver in 2021 after spot prices edged to a high of $26.20 on April 26, 2021. Economic recovery is set to push industrial demand to significant highs, with an annual average of 33% likely to push prices to $27.30 per ounce.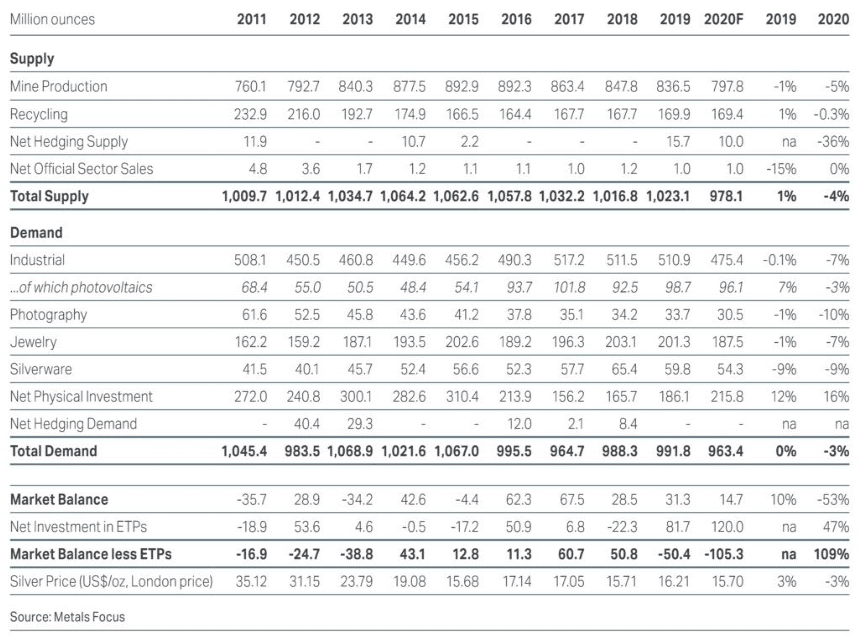 Supply and demand of silver from 2011-2020
Demand for silver suffered in 2020 as more countries instituted shutdowns that restricted the production of silver. However, the commodity's prices surged to $20.55 per ounce at the end of 2020 (an average increase of 27% from 2019). The soaring prices were a result of silver being used as a haven for investors as the effects of the pandemic took shape in the market. 
Overall, the demand for silver fell 10% in 2020 decreasing by 896.1 million ounces. Physical demand surged to a 4-year high of 200.5 million as more people took an interest in the silver bars and coins as a store for wealth. Net investment into physical silver increased to 16% in 2020 as industrial demand fell 7%. Other demand sectors also noted sizeable decreases, such as photography (-10%), jewelry (-7%), and silverware (-9%). 
Average returns
Total returns for major silver ETFs such as Sprott Silver Trust (PSLV) have dwindled since February 2021 from a high of almost 12% to 0.54% in April 2021.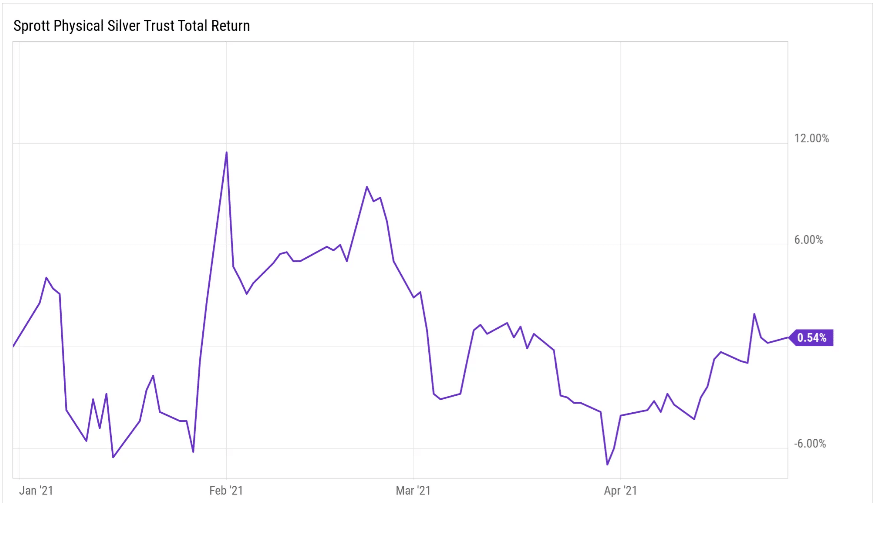 Sprott Silver Trust returns from February-April 2021
PSLV held (as of January 2021) 98.209 million ounces of silver. The value of this amount was $2.52 billion. It was worth higher in February 2021, but it has since decreased in April 2021. 
Makers of solar modules and battery cells have been reducing the silver usage in their products as cost-cutting measures in raw materials. According to the Silver Institute, the amount of silver used in PVs in 2009 was reduced from 521 mg (per cell) to 111 mg in 2019 (a decline of 78.69%).  
Other metals that have become popular as silver substitutes include copper and aluminum, which are poised to register higher prices in 2021. Silver demand in auto-motives is, however, expected to increase, especially as electric vehicles (EVs) surge into 2022.   
Technical analysis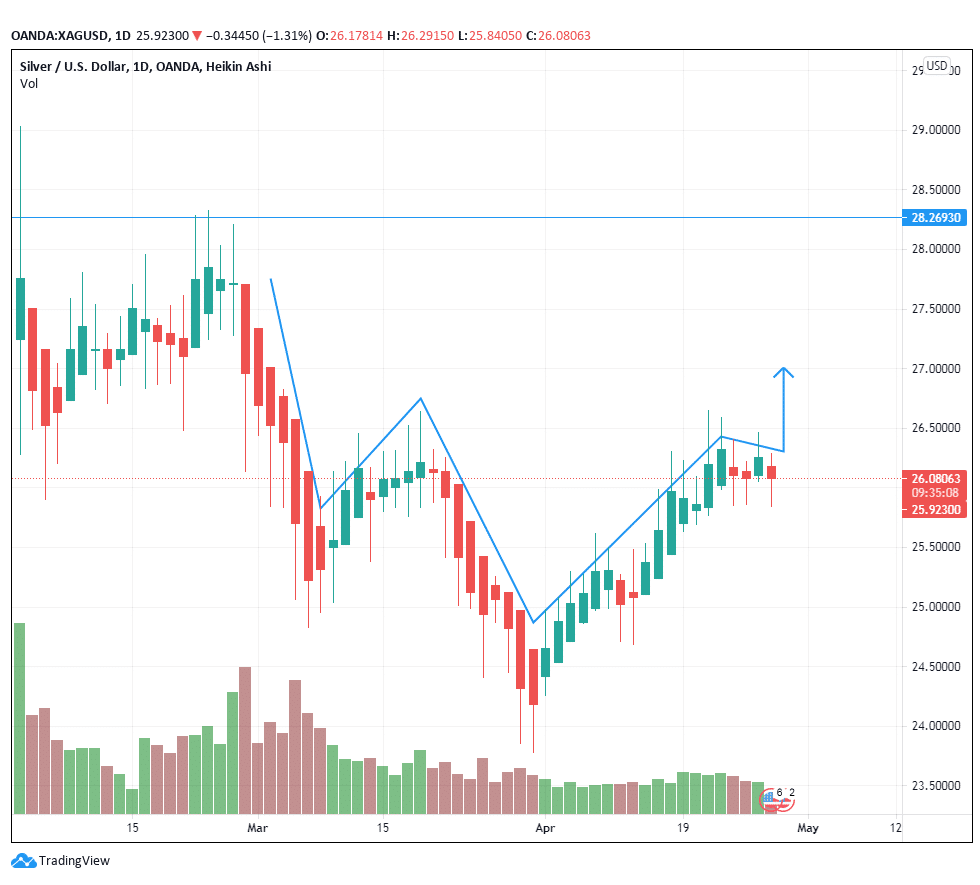 Silver/ USD trading chart
XAG/USD trading pair is seeking to break resistance at 27.000. The pair may find support at 25.500 before the upsurge resumes. The receding volume indicates that prices may increase on the upside. The pair may make fresh lows as investors keep an eye on demand.