Robocopy FX is a signal provider that went live several weeks ago. The developers invite us to subscribe to their signals from strategy #1 and strategy #2. It sounds weird because we know nothing about these strategies.

Product Offering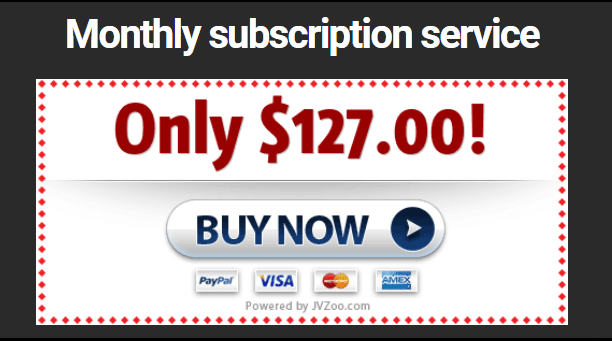 There's a single price – $127 for a monthly subscription.

We're sure these signals don't cost that much.

We can rely on a 7-day money-back guarantee.

We have to inform them that we want to cancel the subscription five days ahead of the next invoice. It's ridiculous.

The developers provide answers within two days. It's so long for even mediocre support.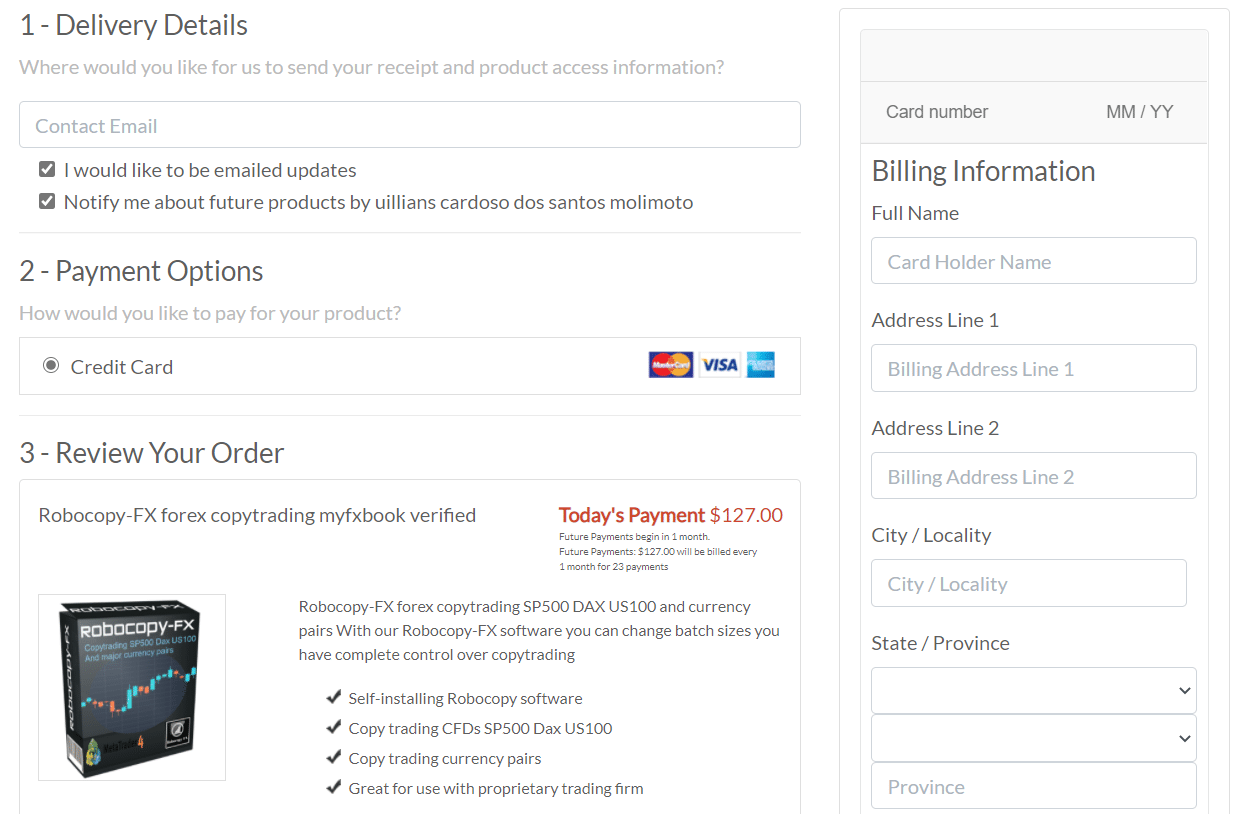 The checkout requires providing our full details for a no-one-knows company. It's a risky move.
Trading Strategy
The system is based on Robocopy FX1 and Robocopy FX2 strategies.

It can't convince those who know what the Forex market is because strategies have names.

The system executes orders on the eleven pairs.

The most frequently traded currency pairs are EUR/USD, GBP/USD, and USD/JPY.

The robot cover deals with SL and TP level placement.

"When you subscribe to our copy trading service, you are entitled to another bonus. See at the bottom of the page another account that you can copy." We have no idea what they are talking about. This statement needs an extended explanation.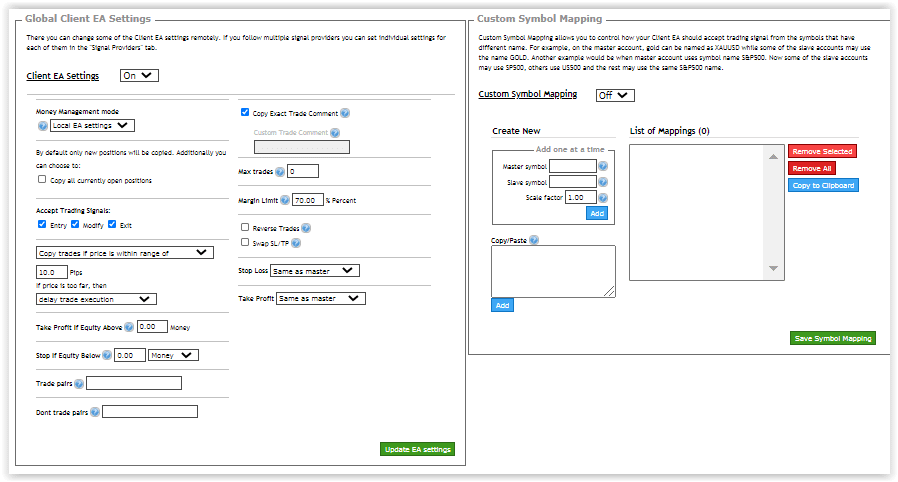 We have a screenshot of how copy-trading settings look like: money management mode, asset mapping (by default, lots are fixed on a 0.01 Lot Size), Risk to Reward Ratio, fixed Lot Size, lot multiplier, risk percent, risk money, lot money ratio, and other settings.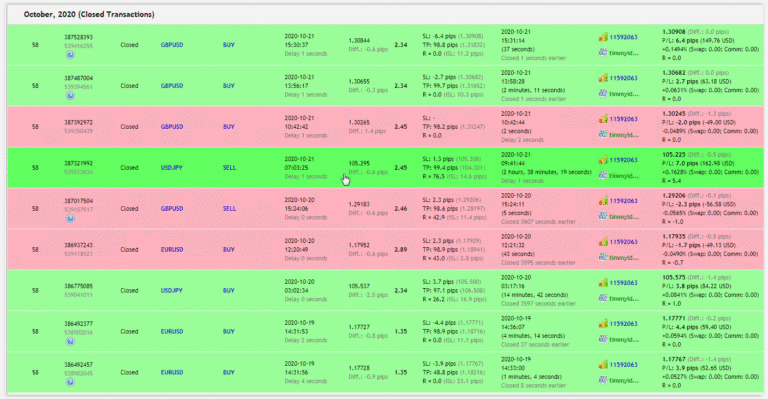 We have a screenshot of October 2020 closed transactions.

There's a referral link for registering a RAW Spread account on IC Markets.

The developers suggest registering on ForexVPS company using their referral link too.

We have to use a copy-trading service only on the MetaTrader 4 terminal.

There's a mention that developers always create new strategies.

We don't know any other service where support can be delivered within 48 hours.
Trading Results
Alas, these systems don't have backtest reports that should prove that the strategies are well-shaped.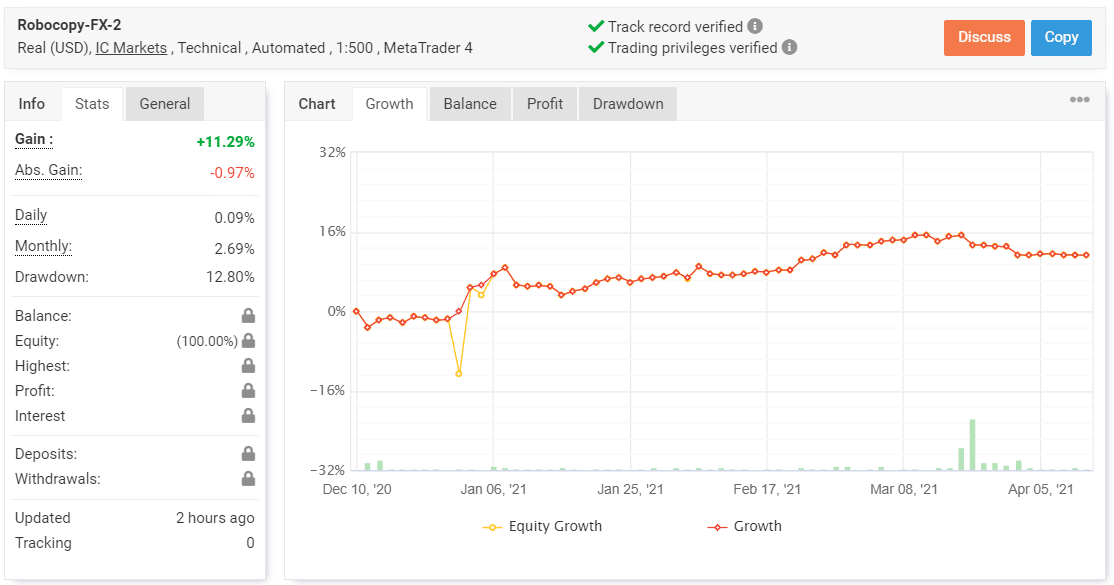 The robot works on two accounts. This is a real USD account of Robocopy-2 on IC Markets. The system runs charts automatically. The leverage is 1:500. The expert advisor uses technical indicators data from the MetaTrader 4 platform. The account has a verified track record and verified trading privileges. It was created on December 10, 2020. Since then, the absolute gain has become +11.29% only. An average monthly gain is +2.69%. The maximum drawdown is 12.80%. No one follows the trading results.

The expert advisor has traded 257 deals with 364.5 pips. An average win is 5.01 pips when an average loss is -4.12 pips. The win-rate is low as for a well-designed EA. The Longs win rate is 66%, Shorts' one is 57%. An average trade length is a bit more than one hour. The Profit Factor is 0.85. Everything less than 1 is a scam.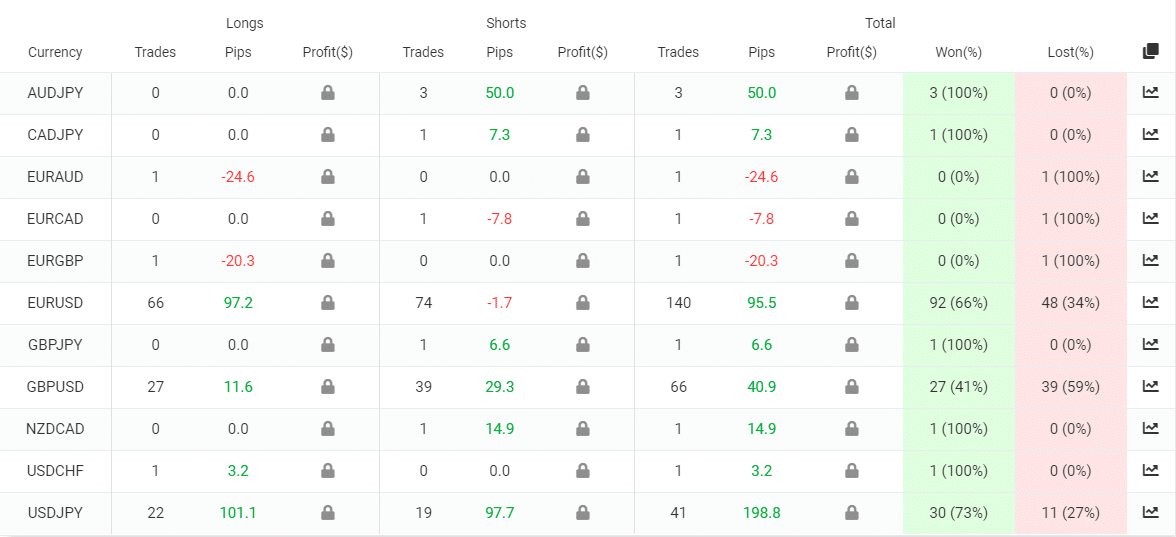 The most-traded symbol is EUR/USD  (66 – Longs and 74 – Shorts). The most profitable in pips is USD/JPY – 198.8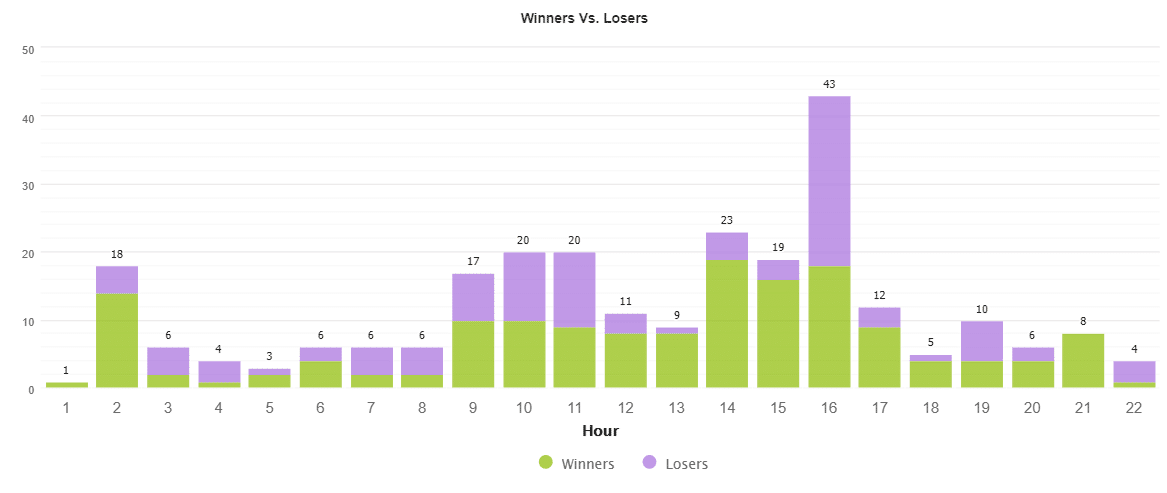 The system trades focusing on the European trading hours.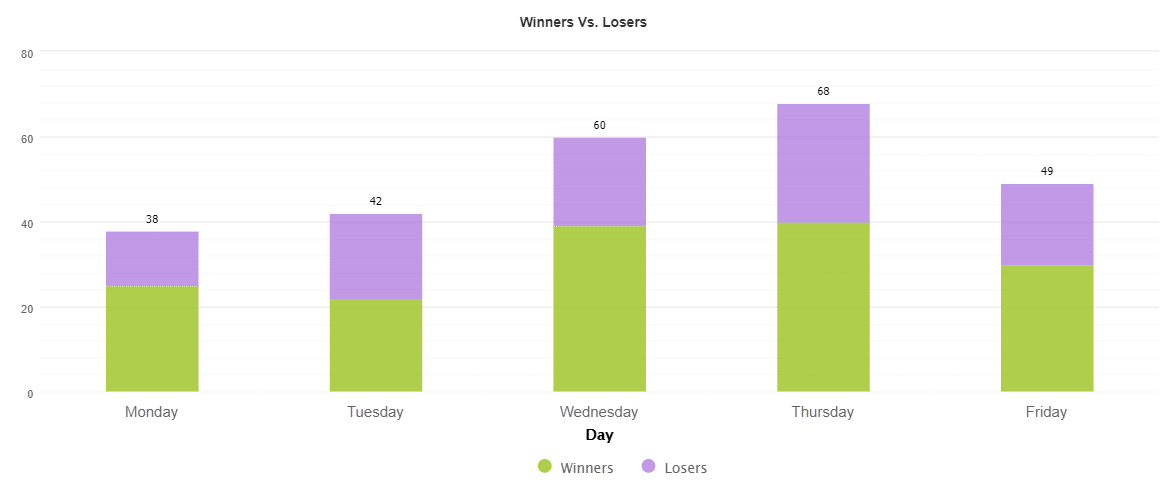 Monday (38 deals) and Tuesday (42 deals) are the less traded days.

The robot sets the account at insanely high risks. No one wants to copy such signals.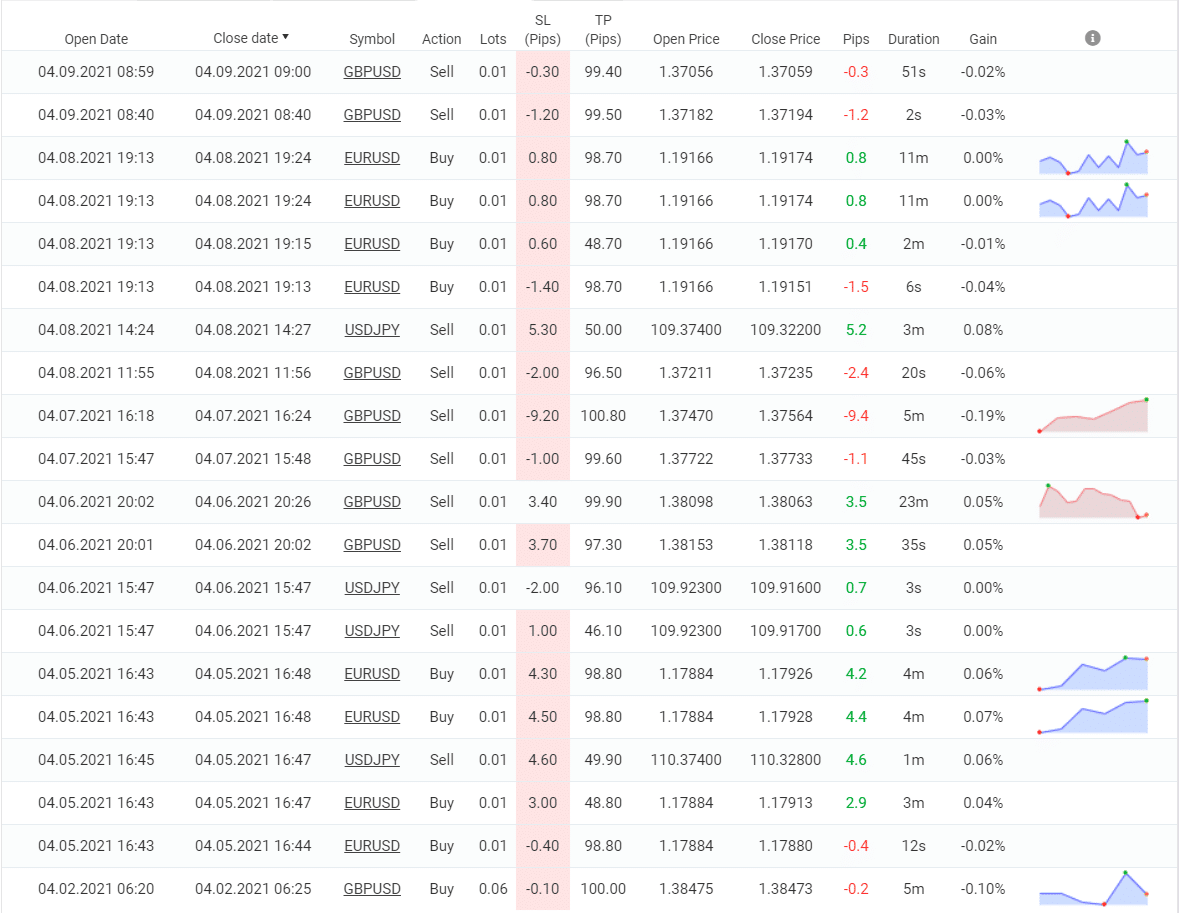 According to the trading results, the robot executes most likely a scalping strategy on the M1 time frame.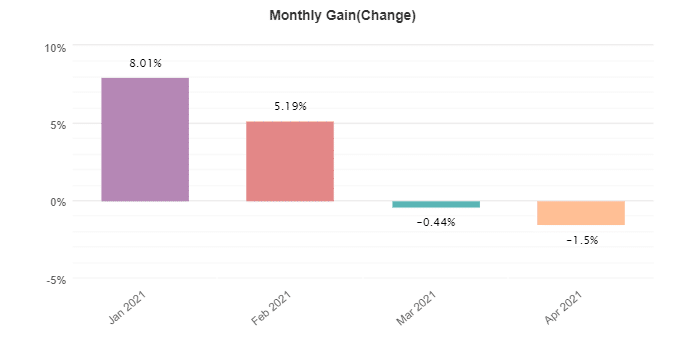 March and the beginning of April 2021 show that the signals are far from being a good trading solution.
Customer Reviews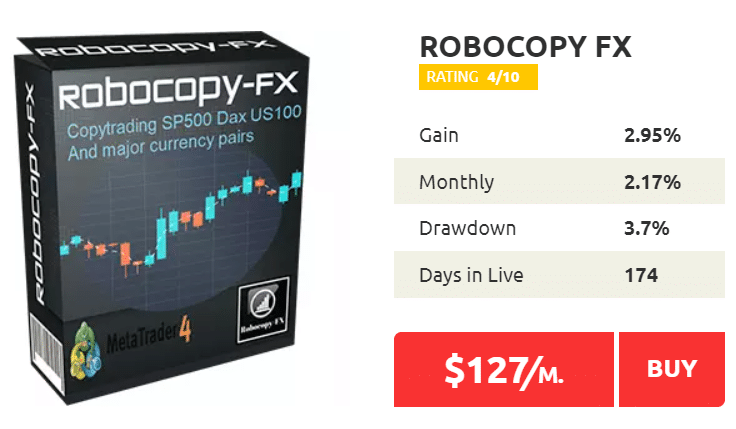 We have not testimonials on Trustpilot or Forex Peace Army. The only site where the system is rated is Forex Store. The total rate is 4 from 10 because the robot has verified trading results and auto delivering after purchasing.
PROS
Real-account trading results
CONS
No team revealed
No settings explanations provided
No strategies details provided
No backtest reports shared if they were performed
Unprofessional trading results
Profit Factor is less than 1
The offer is overpriced
No refund policy provided
The presentation isn't featured by customer feedback
Verdict
Robocopy FX is a just-released signal service. The developers decided not to create a well-designed presentation to attract potential clients' attention. Instead of this, there were published trading results from two real accounts. Alas, trading results are horrible. It means the system can't be consistently profitable either in short or long-term periods. The offer is overpriced compared with the similar services from MQL5. A 7-day money-back guarantee doesn't allow us to check the system safely under various market conditions.