Though luck does play a part in it, successful crypto trading does not come naturally to anyone. It takes years of practice and learning, and even then, you are bound to make losses along the way. However, if you're a beginner, there is a way to kickstart your trading career without necessarily swimming in the loss. Enter social trading. It is equivalent to having a mentor in your corner, except you get to copy their strategy and trades. Among other perks, this ensures they have no malicious intent since they, too, have skin in the game.  
Introduction to social trading
The concept of social trading can be thought of as social media for traders. On a social trading platform, you'll typically find a variety of experienced traders you can follow. You can also view their trade history and success rate, the size of their following, and how much profit their followers typically enjoy. Additionally, you'll be able to see the assets they trade and the strategies they follow. You can also interact with these professionals or any other trader on the platform.    
With such a platform, all you'd need to do is find a suitable trader to copy. As you copy their trades day in day out, you learn about the markets while making professional-grade trades, thus growing your account. The truth is, there is no shortage of such platforms, but which of them really reigns supreme? 
Where to find crypto social trading
eToro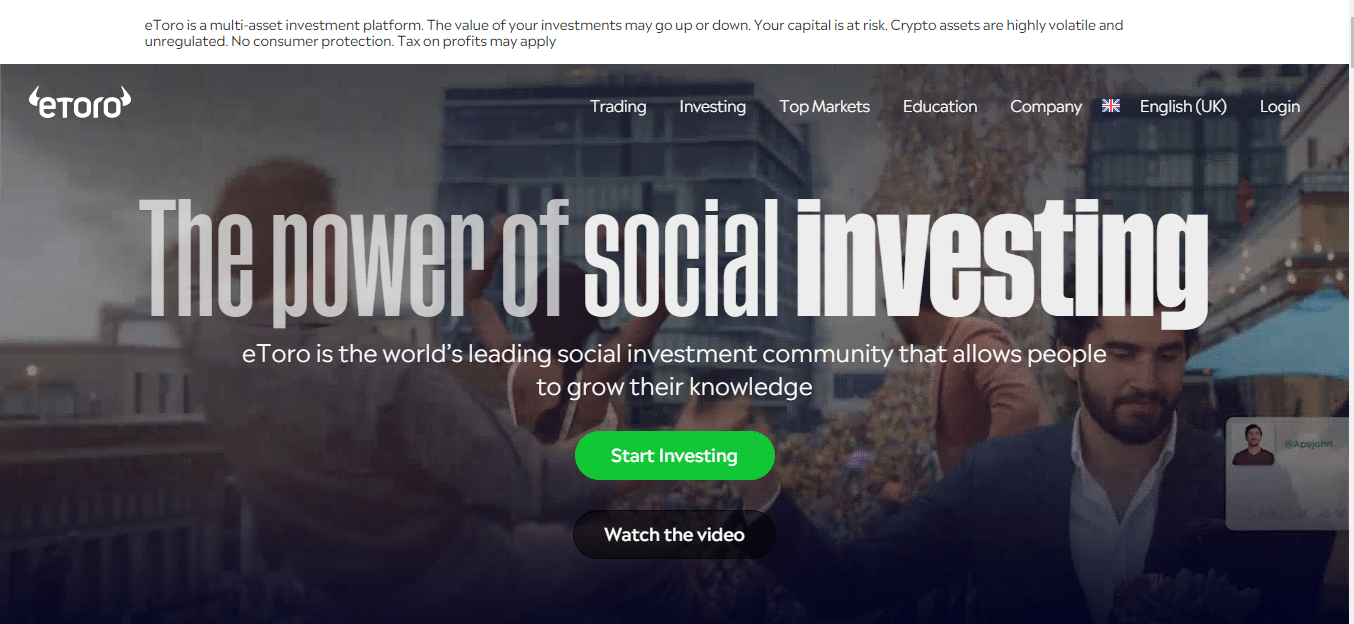 This is a world-renowned platform for copy trading, owing to the variety of tools for social trading it offers. It was made popular by its copy trading feature for Forex, stocks, and ETFs, but it has forayed into cryptocurrencies as well. However, residents of the US can only trade crypto on this platform.
eToro is still limited in its offering of cryptocurrencies, as only a handful of them are supported in an industry of thousands of tokens. As a pioneer in copy trading, the platform contains users numbering in the millions and hailing from all over the world. As such, it is regulated in three countries – in Australia by ASIC, in the UK by the FCA, and in Cyprus by CySEC.
On eToro, you can interact with any trader on the platform and copy their trades. You can also customize your news feed to only display the most relevant news to you. What's more, when copy trading, it allows you to adjust your risk management measures so that you're not fully dependent on the traders you copy.
Prime XBT Covesting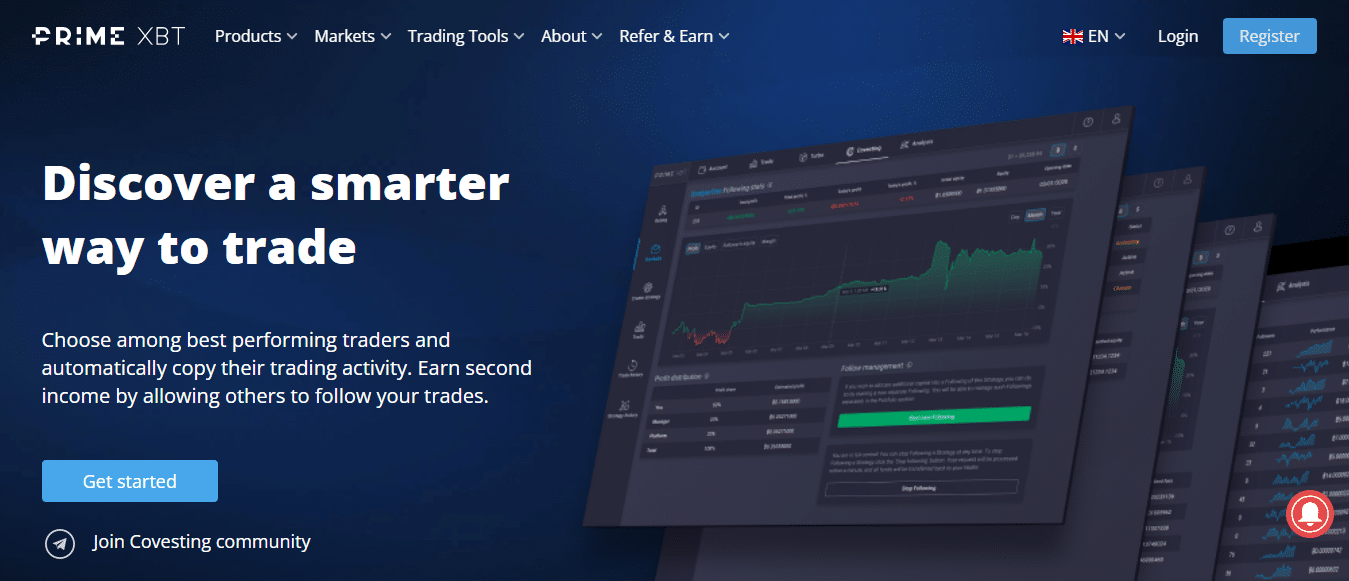 This is a platform that offers copy trading for crypto, forex, commodities, and stock indices. Prime XBT started as an exchange platform for margin trading, but it collaborated with Covesting to launch its social trading feature. 
On this platform, any professional trader you copy gets paid a commission every time you make a profit from their trades. This incentivizes them to only place the best trades according to their strategies. On each trader's profile, you can see the strategies they employ, their followers, their trade history, and reviews from other traders.
To use the platform, all you'll need to do is complete a straightforward sign-up process and deposit your crypto. You can set up your own strategy or copy one from any of the professional traders on the platform. Once you've got your strategy locked down, trades will execute automatically, and your only job will be making any necessary adjustments.  
Coinmatics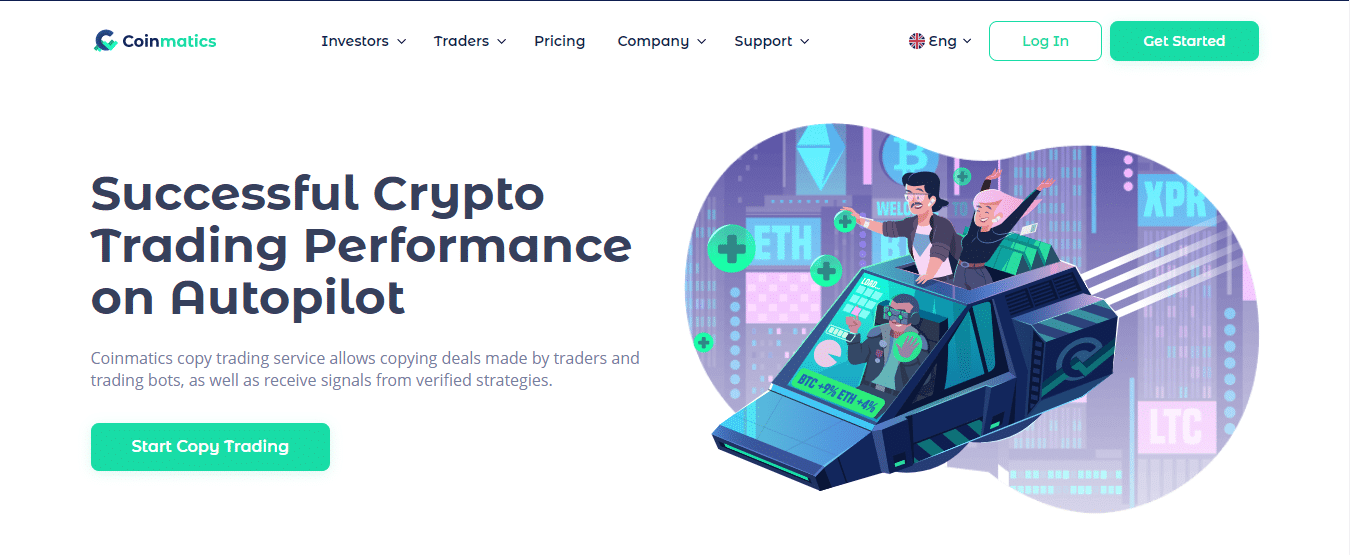 This is a copy trading platform that was launched in 2018. Other than social trading, you can access subscription-based strategies for both spot and futures markets. What's more, they have a variety of analytical tools on offer for the professionals on Coinmatics.
To start copy trading, all you'll need to do is complete the sign-up process, connect your API, and choose a trader whose strategy you wish to replicate. If you're already a professional trader, you can connect your API key and stipulate a commission for copying your trades. Whether you are a novice or professional, you can earn additional income from referring people to the platform. It is important to note that Coinmatics charges a 5% commission on all profits professional traders make. 
Tradelize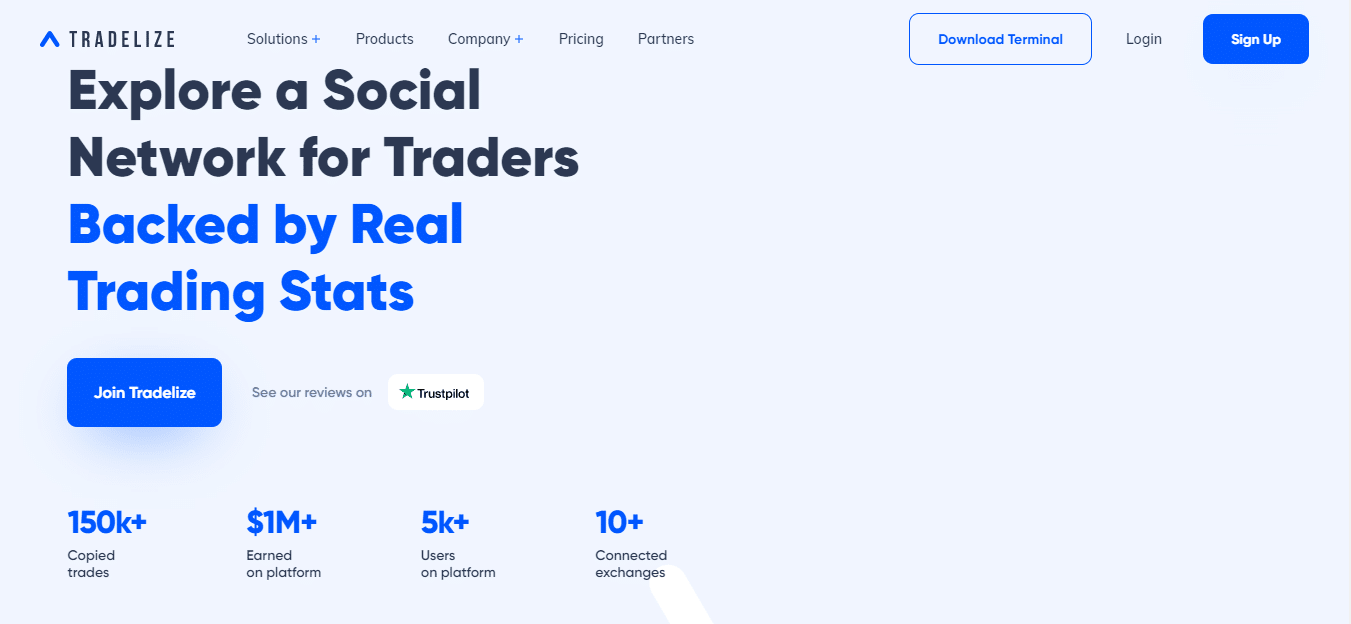 This is a social trading network that is based on live trading statistics from exchange platforms. It offers a copy trading feature on both a desktop terminal and a user-friendly mobile app. To utilize the platform, you'll need to sign up and create a profile like you would on any social media app. 
Traders can rate the profiles of the professionals they copy. These professionals then display their trade history on their profile, where users can see their profitability across different exchanges. What's more, these pros can turn their channels into subscription-based ones and offer copy trading or account management services.  
ZuluTrade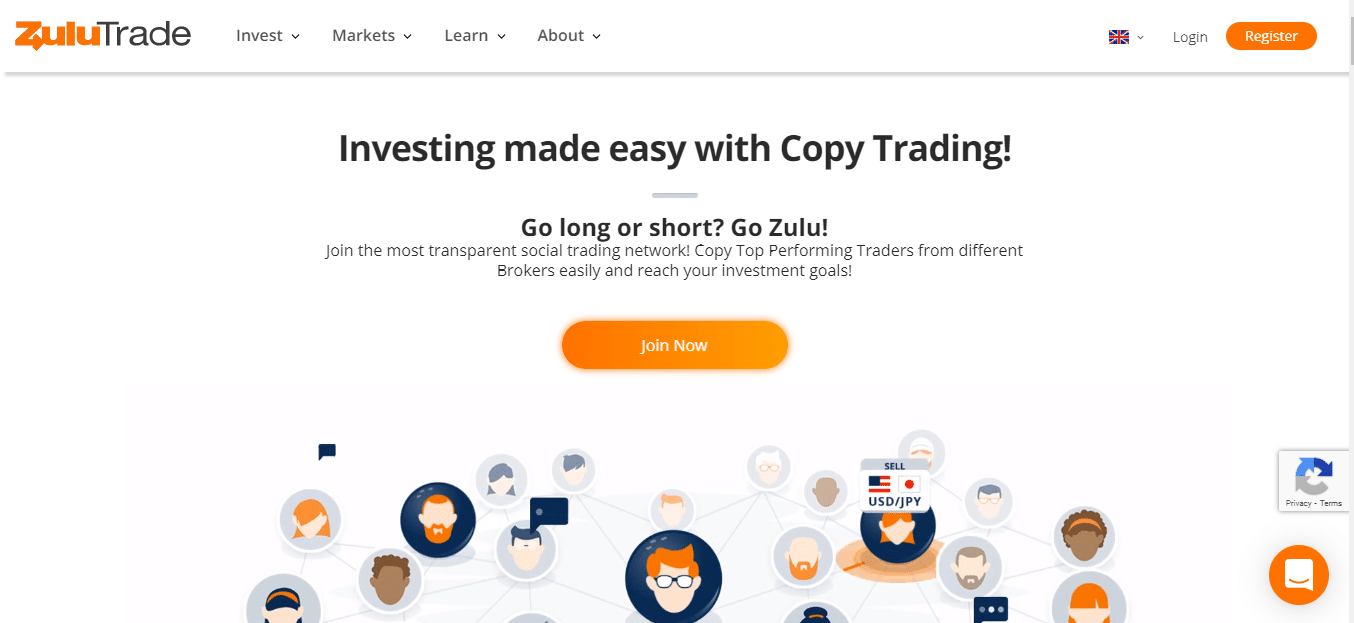 This is a popular trading platform that was launched in 2007. There are more than 50 brokers and 10,000 professional traders whose positions you can copy. These professional traders are called signal providers on the platform. Interestingly, even if you choose to copy a signal provider's strategy, you can still customize your own risk management techniques. 
ZuluTrade is licensed in the EU and in Japan. Other than cryptocurrencies, it also offers forex, stocks, commodities, and ETF trading. However, its cryptocurrency selection is limited, as it only supports BTC, ETH, XRP, BCH, and LTC. It also has a minimum deposit of $300.
In a nutshell
Social trading is a great avenue for onboarding new traders into the crypto trade. It enables them to copy trades from professionals in the field as they learn their way around the markets. These novices can also interact with professionals and gain valuable insights that would otherwise have taken years to learn on their own.