Superalgos is a free and open-source infrastructure platform governed by a decentralized community of traders. All critical parts of cryptocurrency trading automation in a visual scripting environment are accessible to technical users. This review will describe this platform's functions, features, exchange compatibility, pros/cons, etc.  
About Superalgos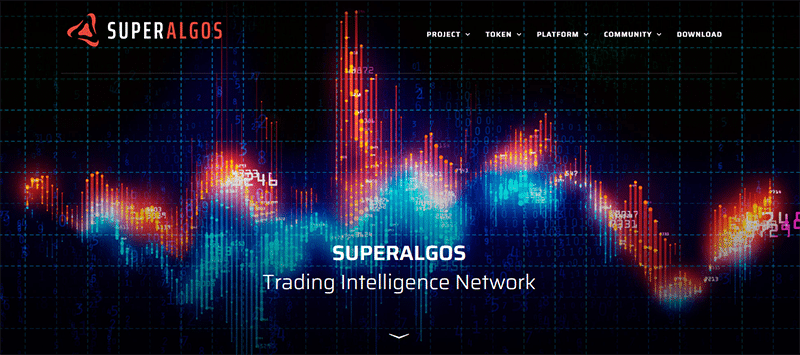 Superalgos allows traders to design or customize their bots and test their performance through paper trading without real funds. It is a cross-platform system working on Windows, Linux, and macOS. The platform supports multiple cryptocurrency exchanges with several trading pairs. 
| | |
| --- | --- |
| Payment Options: | N/A  |
| Price: | Free to use |
| Supported Exchanges: | AscendEX/Binance/Bitvavo/currency.com/FTX/Huobi/OKX/etc.  |
Superalgos features
The key features of Superalgos include:
The platform is open-source and completely free to use without any hidden fees.

The devs have a governance token called Superalgos (SA).

It provides an online demo where investors can test their strategies.

Superalgos is compatible with a wide range of cryptocurrency exchanges. 
How does it work?
Traders can start trading with Superalgos by installing the latest versions of Node JS and Git. The system uses open-source strategies and allows users to contribute to the platform. To install and launch the application, the vendor recommends running through tutorials. They provide knowledge about using the interface, mining data, and backtesting. 
It is available in three installation methods:
Packaged and portable apps: The easy way to start with the platform that is not suitable for development.

Docker deployments: It allows a clean installation of the platform and is more technical than packages apps.

Developers and contributors: The prime choice for both developers and non-developers who want to contribute to the development of the platform and its available documents.

Compatible exchanges
Superalgos provides a link (https://github.com/ccxt/ccxt) to supported exchanges on the GitHub website. The official partner exchange is AscendEX, and the others are as follows:
AscendEX

Binance

Gate.io

IDEX

OKX

Waves

FTX

Bitvavo

Bitmex

Bittrex, and many more
How does Superalgos stand out?
Superalgos is different from other conventional bots because it is completely free for installation. Any legal entity does not control the platform, and users are in full control of their algorithms. Traders with no coding knowledge can also use it by following a framework guiding them in setting up the system. Investors can also learn from the available preset techniques used by past traders. 
Best for: experienced traders
Superalgos is more suitable for professional traders with knowledge of programming languages and solid market experience. Although they provide documentation and tutorials for better usage, that does not guarantee profitability. For beginners, it is recommended to use Superalgos with some basic coding skills so investors can configure their codes that best suit market conditions
Pricing
Superalgos can be installed from the Github website with no hidden fees, and all its features are accessible to users. 
How safe is Superalgos?
Superalgos is open-source software that is controlled by a decentralized community. There is no third party involved between the bot and trader. They deal directly with exchange APIs and trade within your exchange account. The system does not apply any specific security precautions because the robot is entirely under the user's premises.
Superalgos reputation
The core development team includes Luis Molina as the lead developer, Julian Molina as a wild card entrepreneur, and Andreja Cobeljic as a pro trader. There are no customer reviews on trusted third-party platforms like TrustPilot, which shows a lack of reputation among investors. 
Is it a good choice for beginners?
The complex strategies may be hard for beginners to understand, and they may lose their funds. Users with experience have an edge because they can build more advanced setups. The community of traders may assist newbies in solving their problems. 
Superalgos review: pros and cons
The advantages and drawbacks are mentioned in the given table.
Pros
It is free to use platform
Traders can download market data from different exchanges
Cons
There are no customer reviews on Trustpilot
The user interface is not friendly and complex
There is no mention of security measures on the platform
Superalgos: the bottom line
Superalgos is available on the GitHub platform, and traders can download it for free. It supports several cryptocurrency exchanges. The user interface is complex, and it best suits expert developers. There is a lack of customer reviews on the trusted platform, which could show the experience of the general community of traders.