The internet, as we know it, is centered around user-generated content, be it videos, blogs, or even social media entries. The metaverse is an iteration of the future internet, which promises to bring an even more immersive 3D experience to online interactions. With this new wave, people can play games in virtual universes, create content in these digital worlds and earn from it. One can even buy and sell virtual land. Several blockchains have taken up the onus to create metaverse projects, and Solana is among the leading networks in this space. 
About Solana
Solana is a blockchain that was built with smart contract capabilities for facilitating the development of dApps within the network. It is built on the proof of stake and proof of history consensus mechanisms, which allows it transaction speeds of up to 50,000 transactions per second (TPS). Alongside its fast speeds, another feature that makes it attractive to developers is its low transaction costs, which average $0.00025 per transaction. Taking these features into consideration, one can see why this blockchain is classified among the Ethereum killers. 
This network was founded in 2017 by Anatoly Yakovenko. It supports SOL, its native token, alongside more than 400 other projects. These vary from decentralized finance (DeFi) apps, NFT platforms, play-to-earn games to several other crypto tokens. To that end, here are the top metaverse projects hosted on Solana. 
Star Atlas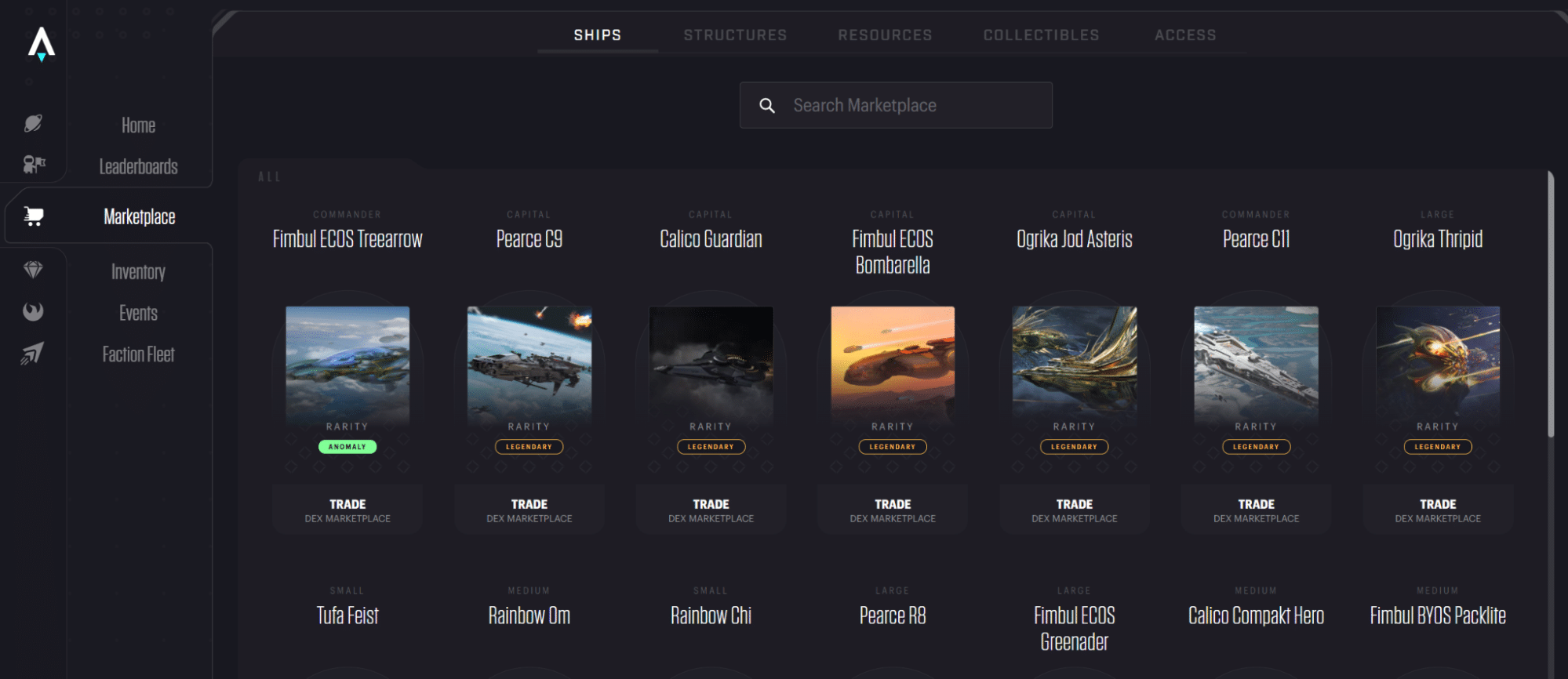 This is a space-themed multiplayer metaverse game hosted on the Solana chain. It is set in the future, specifically the year 2620. On it, users can embark on voyages to space and even build spaceships and space stations. They can also hold battles of conquest on extraterrestrial planets and stars. Upon successfully conquering other planets, they can build entire cities with functioning economies or join forces with other players to create decentralized autonomous organizations (DAOs). 
This game utilizes Nanite from Unreal Engine 5 to create high-quality graphics with cinematic experiences. Star Atlas also features an economy where users can create, obtain and trade in-game items as NFTs. This economy rivals a real-world economy in that there is a change of ownership through trade, and the collectibles carry real monetary value. The in-game token used for this trade is called ATLAS.   
DogeX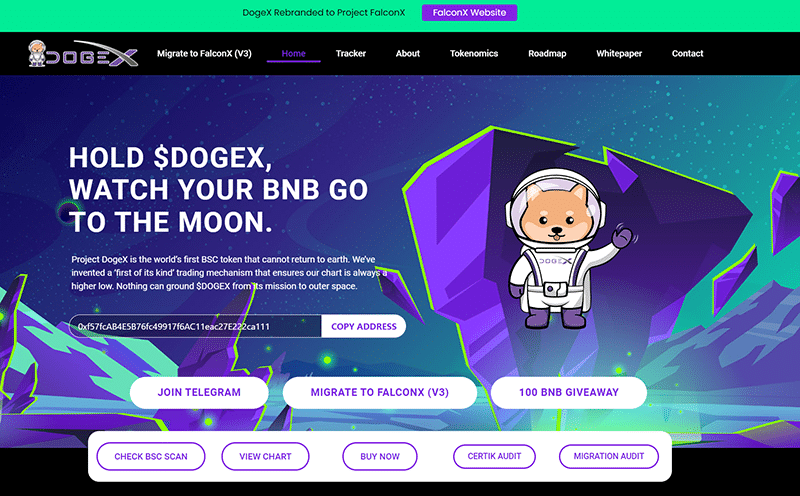 This is a token that was created to literally "go to the moon." It is designed to create higher lows on its chart and has several features to discourage dumping the token. Some of these features are listed below.
Golden hour –

Any time between 8:00 PM to 11:00 PM EST, an hour is set aside when all purchases of the token are subjected to a 0% tax, while its sales are taxed at a hefty 48%. After the golden hour, the subsequent hour reduces the sales tax to 24%, after which the regular tax is applied to sales. This subsequent tax is meant to prevent users from dumping the tokens they bought during the golden hour. 

Stairway to space –

This feature prevents the token's price chart from forming lower lows by placing a support level, below which all token sales are taxed at 48%.

Reflections –

This feature rewards those who hold tokens with transaction fees. In a way, this can be thought of as staking.

Anti-whale –

This feature caps the maximum price impact of a token sale to 2%. It also prevents any wallet from holding more than 1% of the total supply.
Raydium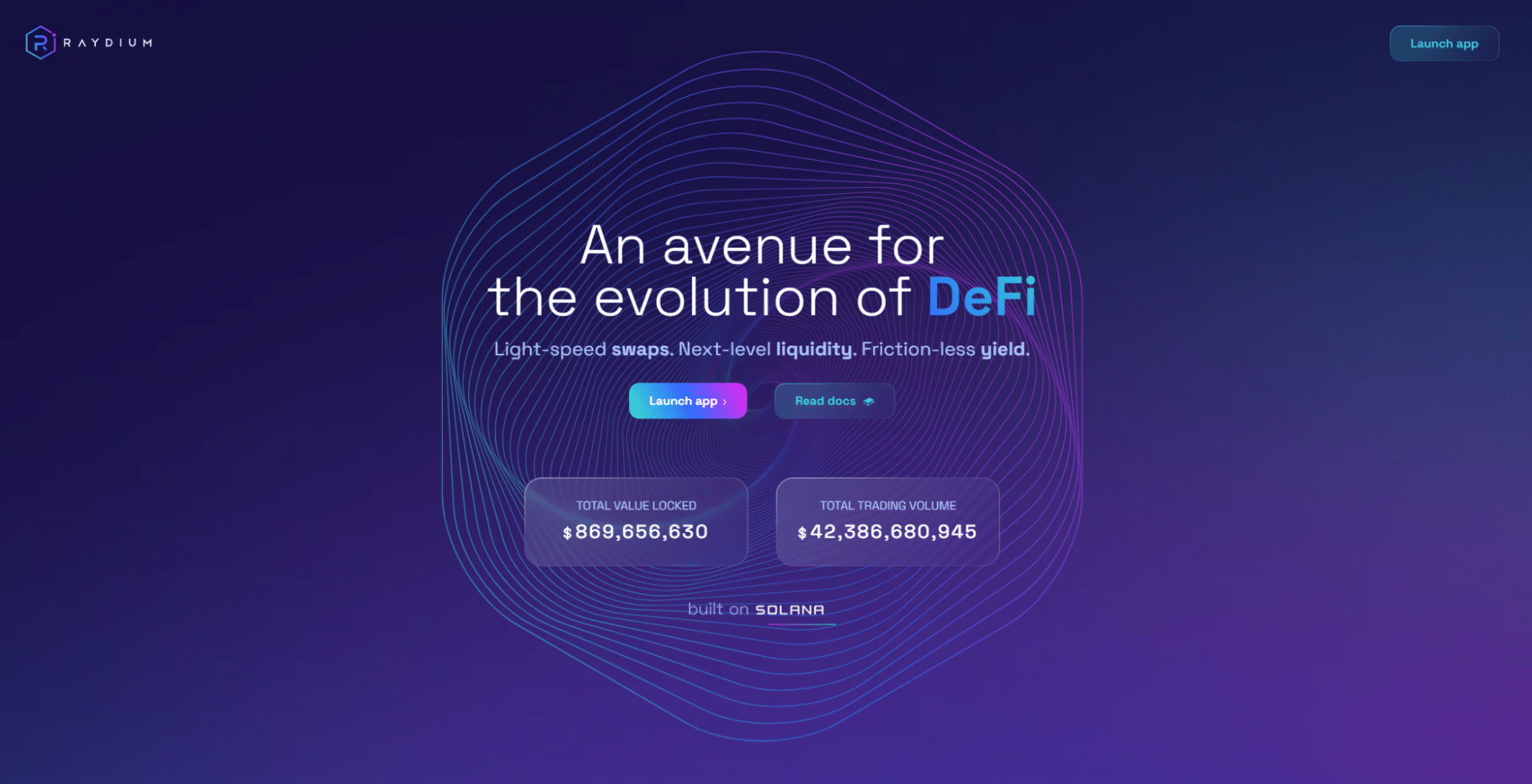 This is a decentralized exchange (DEX) on the Solana blockchain running on the automated market maker (AMM) model. It obtains liquidity from its own pools as well as from Serum DEX, another Solana-based exchange that utilizes order books instead of liquidity pools. 
Raydium has several features common with DEXs, such as limit order capabilities and low transaction fees. Its main aim is to revolutionize decentralized finance by combining the best of CEX and DEX in order to provide users with a seamless crypto exchange experience. 
SuperFuel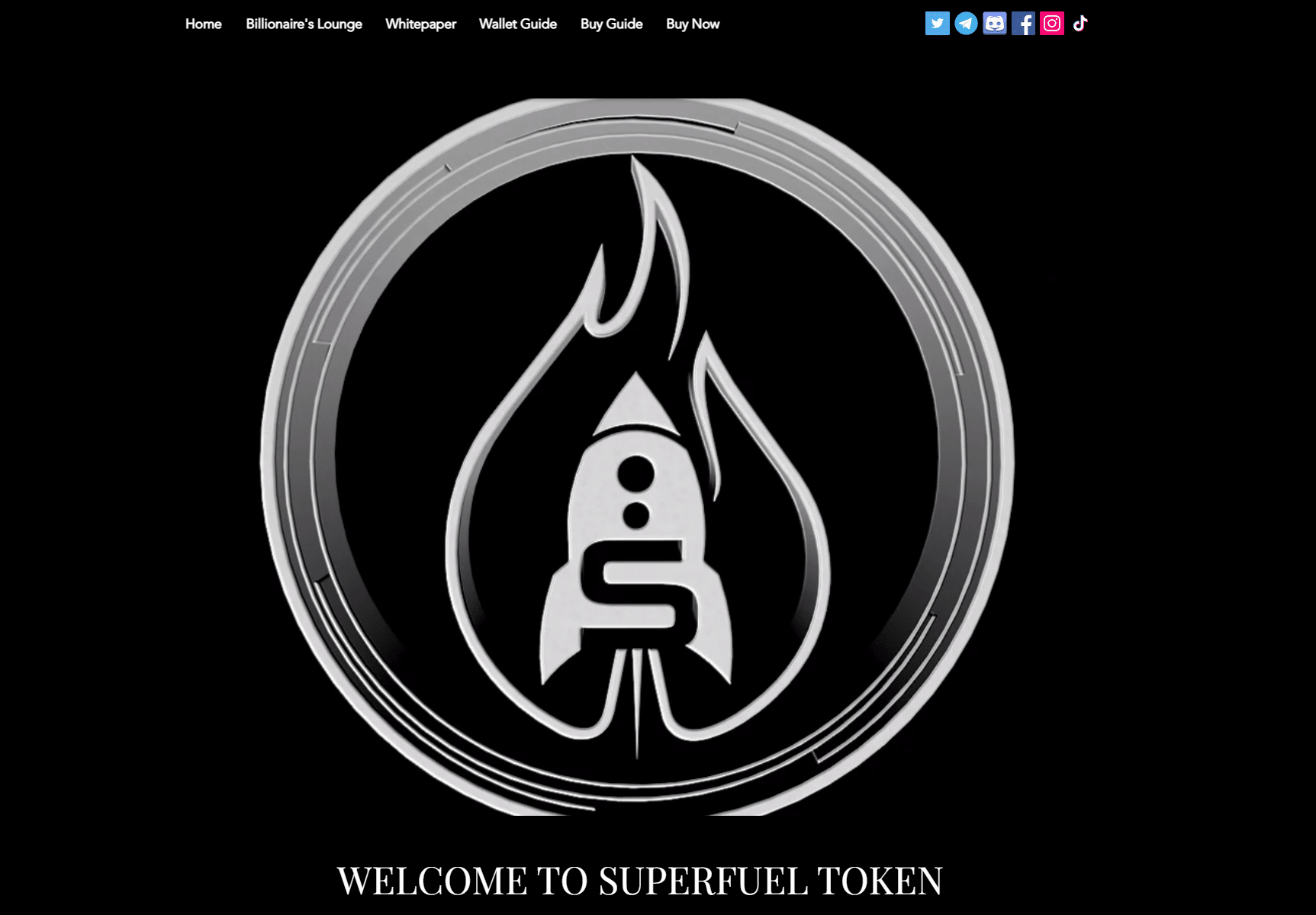 SuperFuel is a BNB lottery offering that grants users the opportunity to win a billion SafeMoon tokens. It converts 5% of every transaction into SFM, and when they accumulate to a total of 1.2 billion, the lottery is activated. The winner is chosen at random, but their wallet has to have not sold their SFM holdings for at least 48 hours. If a wallet is chosen as a winner, it is immediately credited 1.2 billion SFM. 
What's more, the platform converts 7% of each transaction to BNB, which is then rewarded to holders. It also activates a buyback of these SFUEL tokens whenever a sale is made that reduces the liquidity pool by more than 1%. Further, they have an anti-whale policy that prevents any user from selling any more than 3% of the total SFUEL supply.  
Their token is also rug-proof as its liquidity is locked for 12 months, and all team tokens are locked for a week after their launch and released in 25% bits every week after that. The SFUEL token is listed on most major exchanges, but it can only be purchased using crypto. 
Snook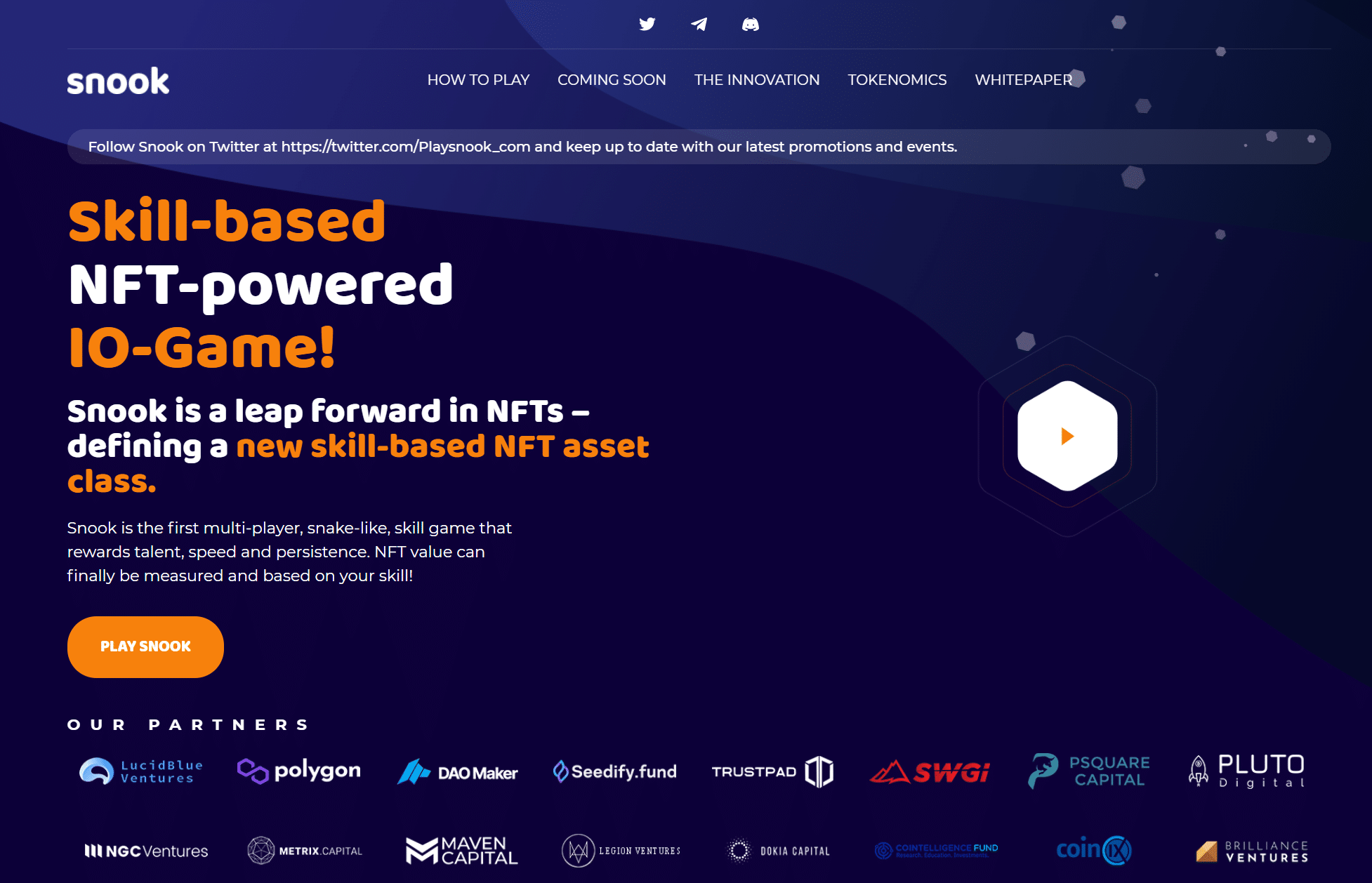 This is a multiplayer game on the Solana multiverse that resembles the popular snake game. On it, players can earn crypto rewards by outperforming other players. These rewards depend on a player's hand-eye coordination and the speed of their reflexes, among other factors. The rarest NFT rewards are only doled out to exemplary players. 
The game's native token is $SNK. The process of minting fresh characters (snooks) burns these tokens, which makes them deflationary by design. Simultaneously, resurrections are sent to the treasury, which provides the staking rewards and in-game prizes.
Conclusion
The metaverse is a digital world where people can interact in 3D using special characters and avatars. It is based on blockchain technology, and the Solana network is among the leading blockchains facilitating this move to the metaverse. There are more than 400 projects on the network, but we've tackled the top 5.