In traditional finance, banks offer savings accounts, where they pay their clients an annual interest for leaving their funds with them long-term. This provides the banks with capital which they lend out to borrowers at a higher interest rate. The difference in these rates is their profit, which is how they stay in business. 
This same model is applied to cryptocurrencies, where several platforms offer lending and borrowing of crypto assets. By using smart contracts, these platforms ensure that any loans borrowed are paid back, even without needing to vet the creditworthiness of the borrower. These platforms can either be centralized or decentralized. 
Best lending platforms in 2022
Aqru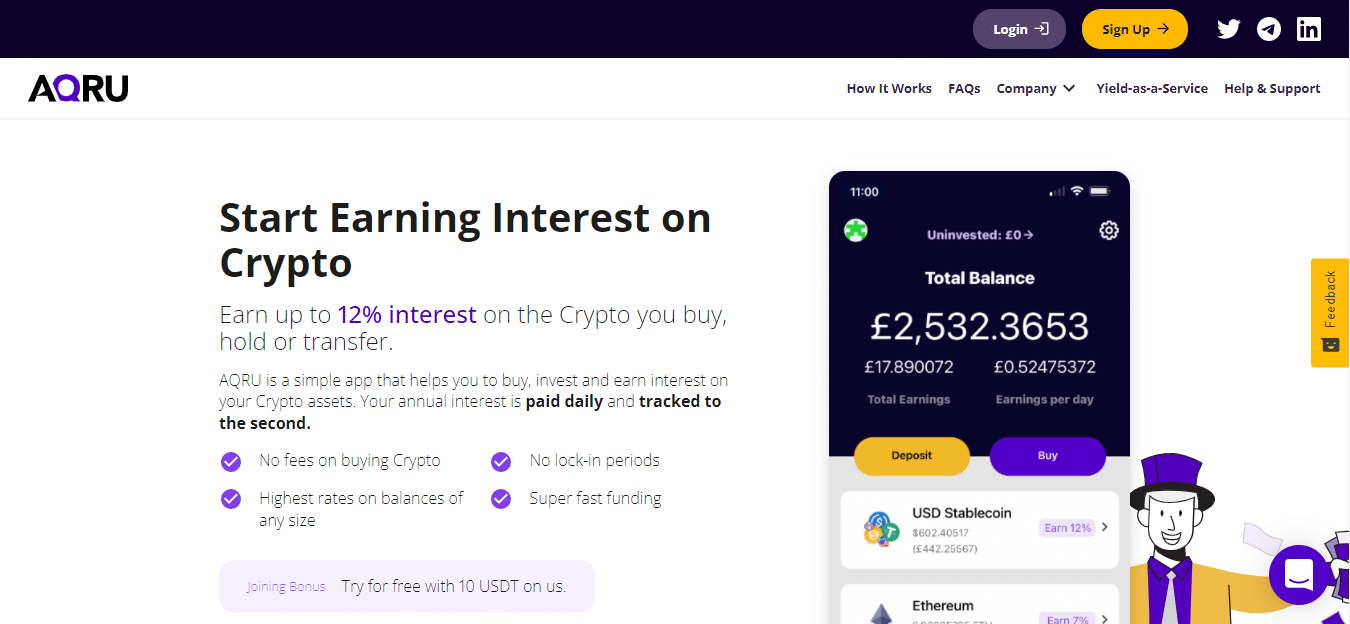 This is one of the best crypto lending platforms in the market today. Once you have signed up for an account with them, you can begin earning interest on your assets if you choose to be a lender. For major coins such as Bitcoin and Ethereum, this interest could get to 7% annually. If you choose to lend out stablecoins and avoid the volatility characteristic of altcoins, you stand to earn up to 12% in interest annually. This interest is compounded on a daily basis. Aqru then lends out your tokens to borrowers who pay slightly higher annual interest.
Notably, there are no lock-up terms involved when you choose to lend crypto on this platform. This means that you can withdraw your funds at any time without penalty. Its sign-up process is pretty straightforward, and it will take you less than 10 minutes to open a verified account. Further, you can choose to use their website or their mobile app on Android and iOS. You can also deposit fiat onto this platform if you don't hold any cryptocurrencies.    
Crypto.com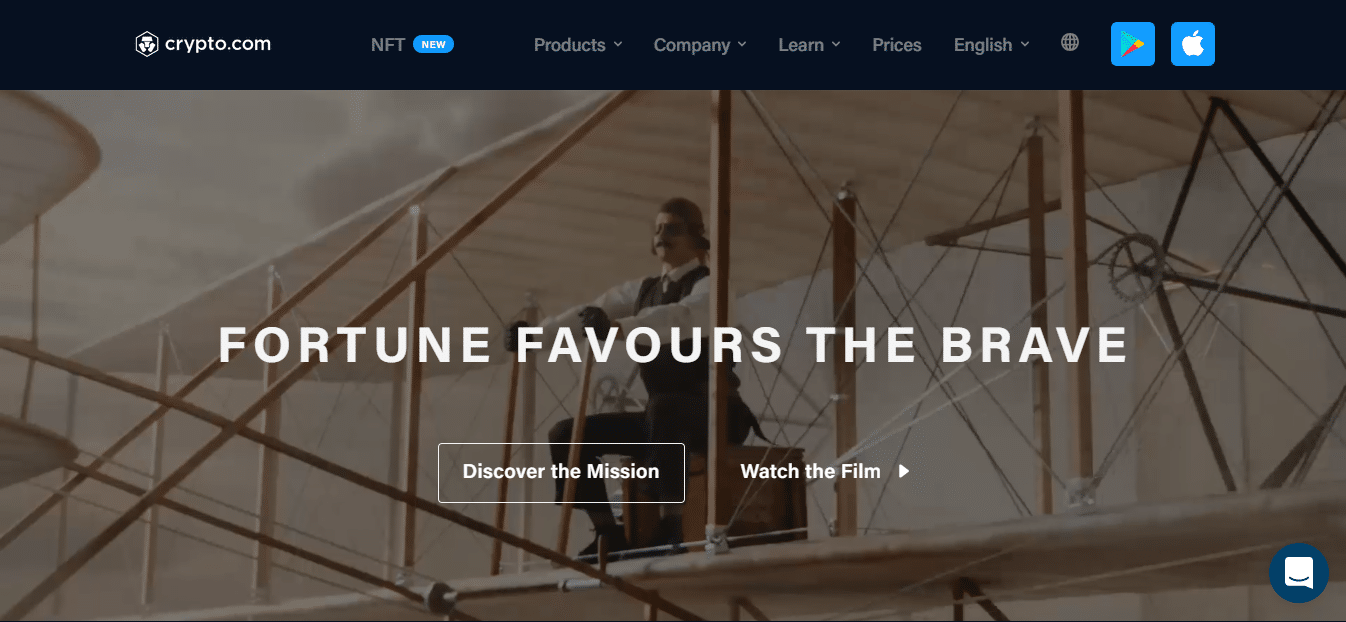 This is a famous exchange platform that offers credit and debit cards with great rewards, as well as competitive lending and borrowing rates. If you choose to lend stable coins on this platform, you can enjoy an APY of up to 6% on the likes of USDC, Tether, and Paxos Standard. What's more, you would not be required to lock up your tokens for any amount of time. 
However, you can choose to lock up these stable coins for one or three months. In so doing, you increase your APY to 8% for a one-month lock-up or 10% for a 3-month lock-up. Additionally, if you decide to stake CRO, the platform's native token, this APY is increased further.
You can also lend other cryptocurrencies on this platform. Granted, you lock them up for three months and stake a minimum of 40,000 CRO. You can get an APY of 14.5% on DOT, 8.5% on BTC and ETH, 6.5% on SOL, 14% on MATIC, and 5% on SHIB. This interest is compounded weekly.   
BlockFi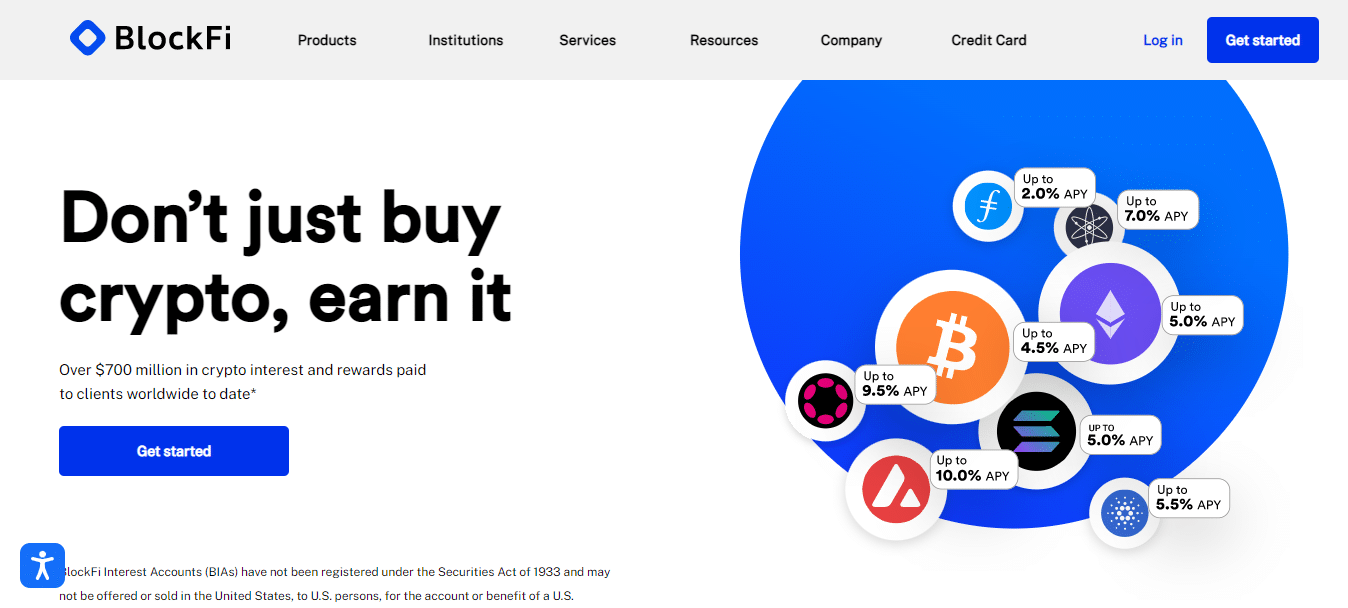 This is a trusted lending platform that offers flexible rates depending on the token you deposit and the amount you lend. For instance, you earn a 5% APY on Ethereum up to the first 1.5 ETH your deposit. For deposits between 1.5 to 5 ETH, you earn a 1.5% APY. Any amount above that earns interest at 0.25% annually. BTC earns a 6% APY for the first 2.5 BTC and 3% APY for any amount above that.
Additionally, if you wish to lend stable coins such as Gemini Coin, you can deposit up to $20,000's worth at an 8.75% APY. Tether earns interest at 9.25% annually. What's more, none of the deposits require a lock-up period, and you can thus withdraw your holdings at any time without penalty. You can also deposit fiat into this platform.
Nexo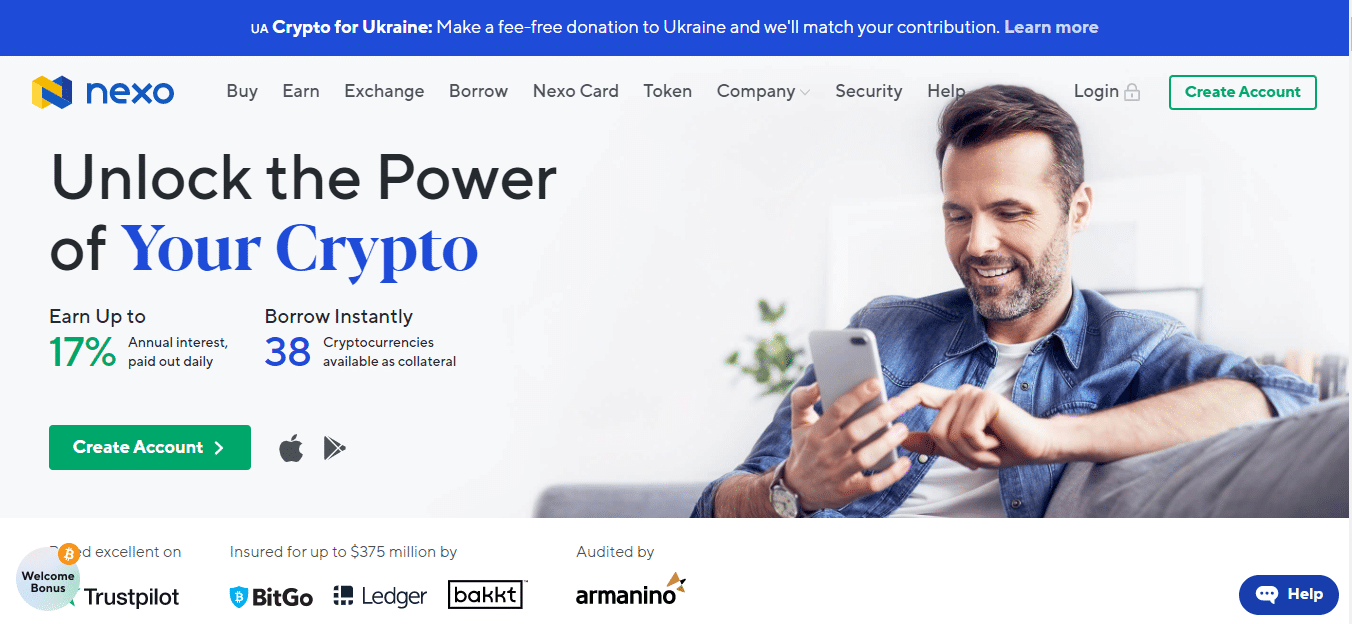 This is a lending platform that offers a wide variety of tokens and competitive APYs. You can also increase your interest by staking its native token, Nexo. For instance, if you lend BTC without staking, you earn a 6% APY. With staking, this rate is bumped up to 8%. Similarly, you earn 9 or 11% on ATOM, 14 or 16% on MATIC and 16 or 18% on FTM. Stable coins are also supported, and each carries its own APY. No lock-up period is required on this platform.
YouHodler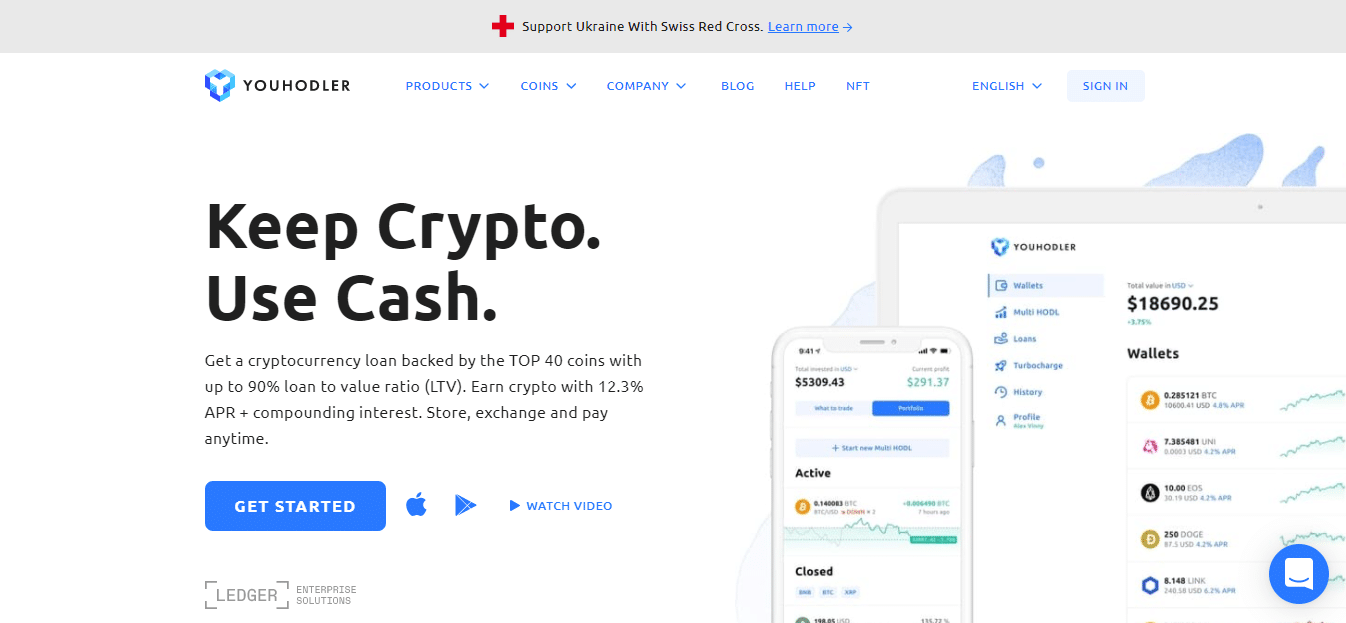 This is a lending platform that offers a variety of supported tokens. Its yield on crypto coins and stable coins are attractive, and they come with neither minimum lock-up period requirements nor staking requirements. 
For instance, if you lend out Bitcoin, the applicable APY is 4.8%. For Ethereum, interest accrues at a 5.5% APY. Other notable tokens include 7% on Uniswap, 6.2% on Chainlink, and 4.5% for Yearn.finance. Stable coins such as USDC yield 12% on an annual basis. This interest is compounded weekly. Notably, this platform has a $150 million insurance policy against crime and utilizes both hot and cold wallets for safety.
Celsius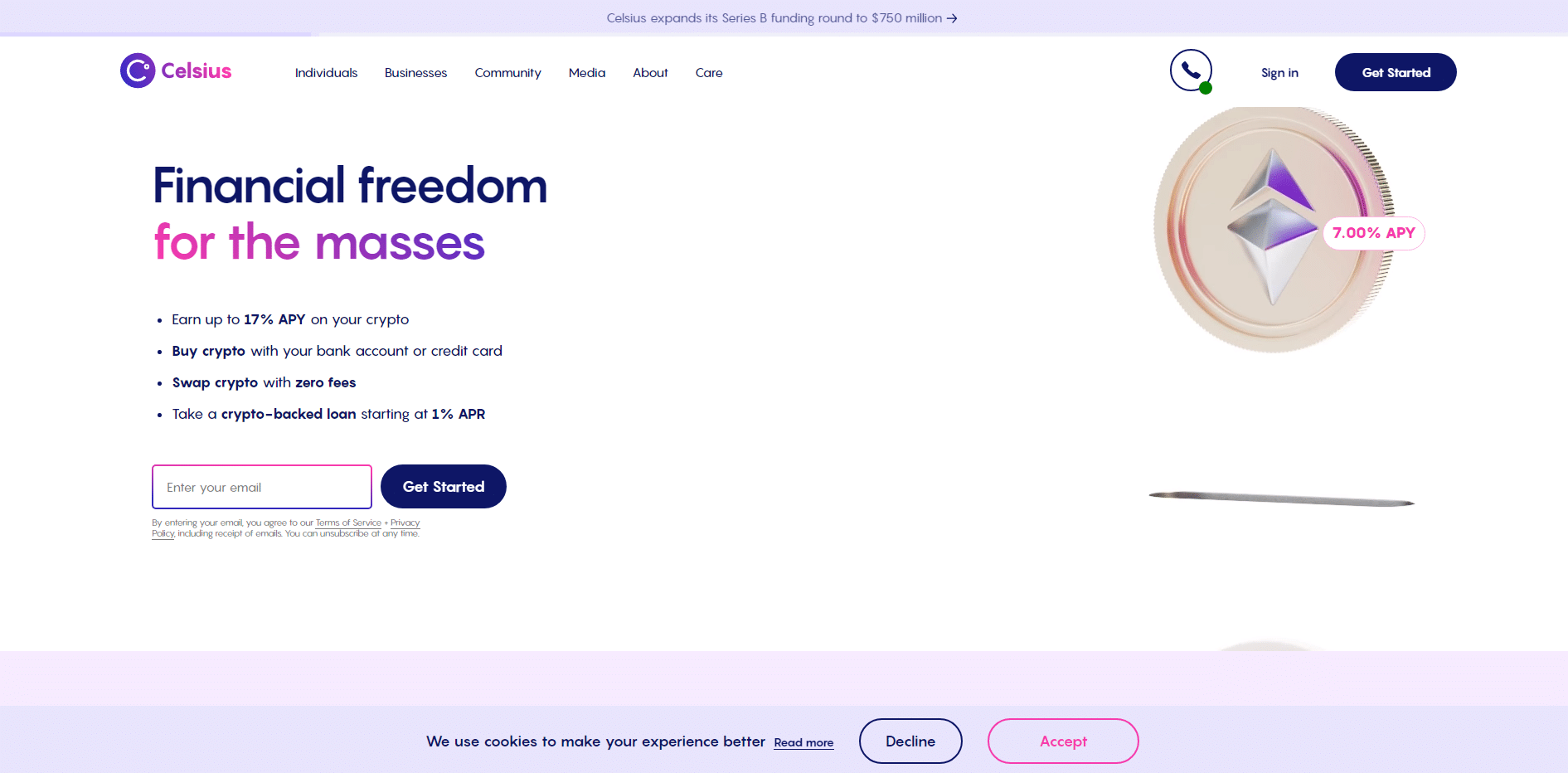 This is a lending platform that has been accredited by Chainalysis, a trusted auditor in the field. It offers a wide variety of supported cryptocurrencies. Notably, it offers a 13.86% APY on stablecoins such as Tether, USDC, TUSD, and GUSD. Ethereum earns interest at 5% for the first 1.5 ETH, 1.5% for anything above 1.5 ETH to 5 ETH, and 0.25% for anything above that. Similarly, BTC earns a 6% APY for the first 2.5 BTC and 3% APY for any amount above that.
The minimum loan amount you can borrow is $500, but there is no maximum on loans. This all depends on the amount of crypto you put up as collateral. 
Conclusion
Lending platforms act as traditional banks by offering lenders interest on any cryptocurrencies they provide to the platform. On the other hand, borrowers are charged a higher interest rate, and they also have to put up crypto assets as collateral. Some of these platforms will also accept fiat deposits if you don't have crypto holdings.