Dogecoin is a giant cryptocurrency that was popularized by Elon Musk, the wealthiest person in the world. It is a crypto asset that people can send to one another, pay tips, and even pay in online stores. However, like most cryptocurrencies, it is usually seen as an investment rather than a payment network. 
At the time of writing, the DOGE token has a market capitalization of over $15 billion and is the 13th biggest coin in the world. In this article, we will look at some of the top DOGE killers you can trade or invest in 2022. 
What is a DOGE killer?
A DOGE killer is a cryptocurrency that was developed mostly to take on Dogecoin. Most of them were launched in 2021 as the concept of meme investing was becoming popular. The developers hoped that their tokens would scale the cryptocurrencies ladder and become as successful as Dogecoin.
Another difference between DOGE killers and conventional cryptocurrencies like Ethereum is that they don't seek to solve a major challenge. For example, Ethereum solves a major challenge in that it lets developers build their decentralized platforms like DeFi and the metaverse. 
Further, most DOGE killers are a bit vague in that their founders are not well-known. Another feature is that their prices tend to be extremely low to incentivize more people to buy them. For example, with $10, you can buy 1.2 billion Baby Dogecoins.
A closer look at  DOGE-killers shows that they did well initially; their prices declined sharply afterward as momentum waned.
Shiba Inu (SHIB)
Of all DOGE killers, none of them comes close to Shiba Inu in terms of success. It was launched in May 2021 as the popularity of Dogecoin was reaching its peak. Shortly after launch, its price soared as investors predicted that it could become a viable alternative to DOGE. It became a top-ten cryptocurrency within a few days.
After crashing to an all-time low between May and July 2021, the coin rebounded and reached an all-time high. Its peak market cap was over $40 billion. At the time, it was the 7th biggest coin in the world. At the time of writing, its valuation has crashed to about $15 billion, making it bigger than giant companies like United Airlines and Bunge. 
Shiba Inu has also become more popular than Dogecoin in some measures. For example, data shows that it is more famous on social media platforms like Twitter and Reddit.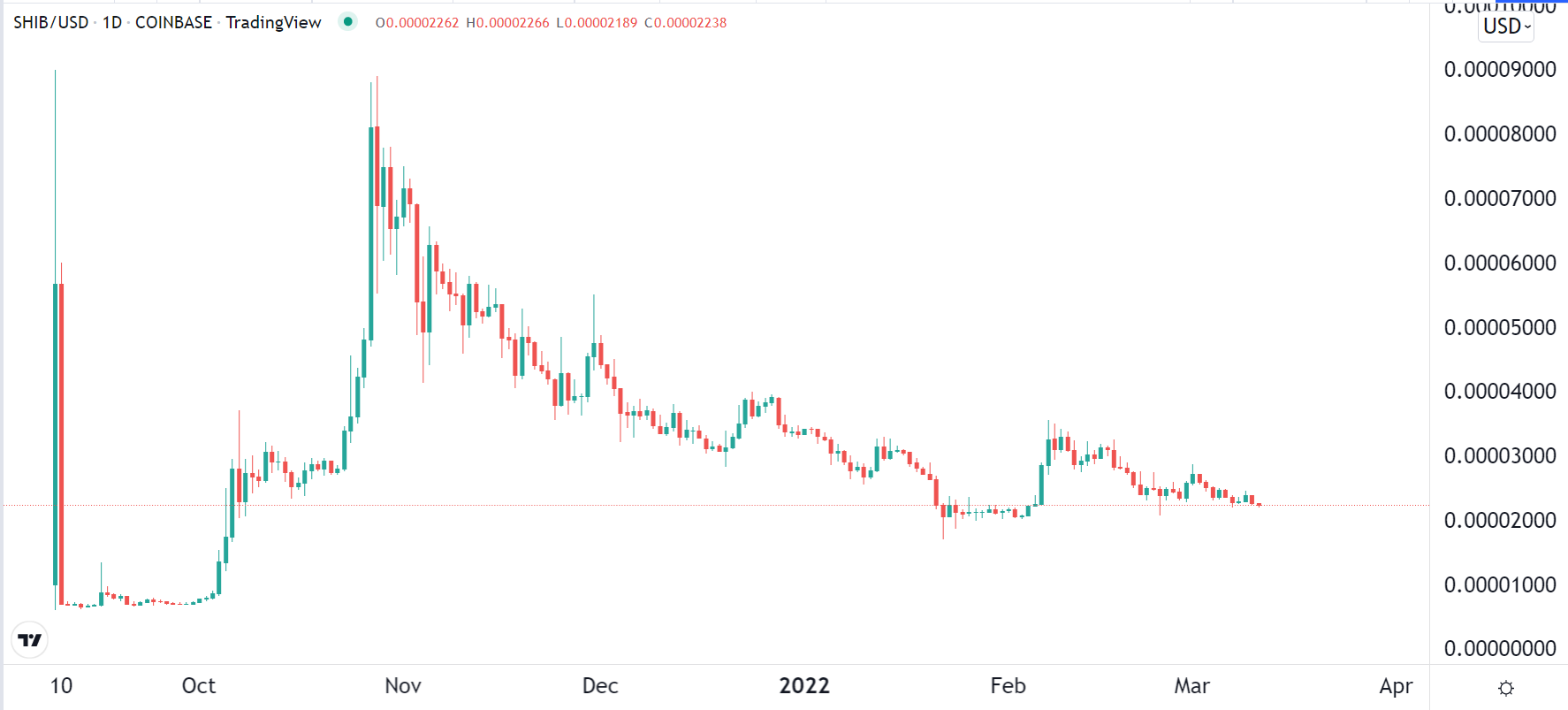 Shiba Inu's developers have attempted to bring value to the ecosystem. They have launched Shiba Swap, a DeFi platform that enables people to swap coins and trade NFTs. Further, they have unveiled other BONE and LEASH, which are smaller cryptocurrencies.
Floki Inu (FLOKI)
Floki Inu is another popular DOGE-killer. It was inspired by both Dogecoin and Elon Musk. The coin has a total market cap of $268 million and is the 200th biggest in the world. It soared to an all-time high of 0.00040 USDT in November 2021 and has crashed by over 92% since then. On its website, it claims that it has over 400k holders.
Floki Inu was initially launched to be a digital currency owned and controlled by the community. The developers also infused the concept of charitable giving into its platform.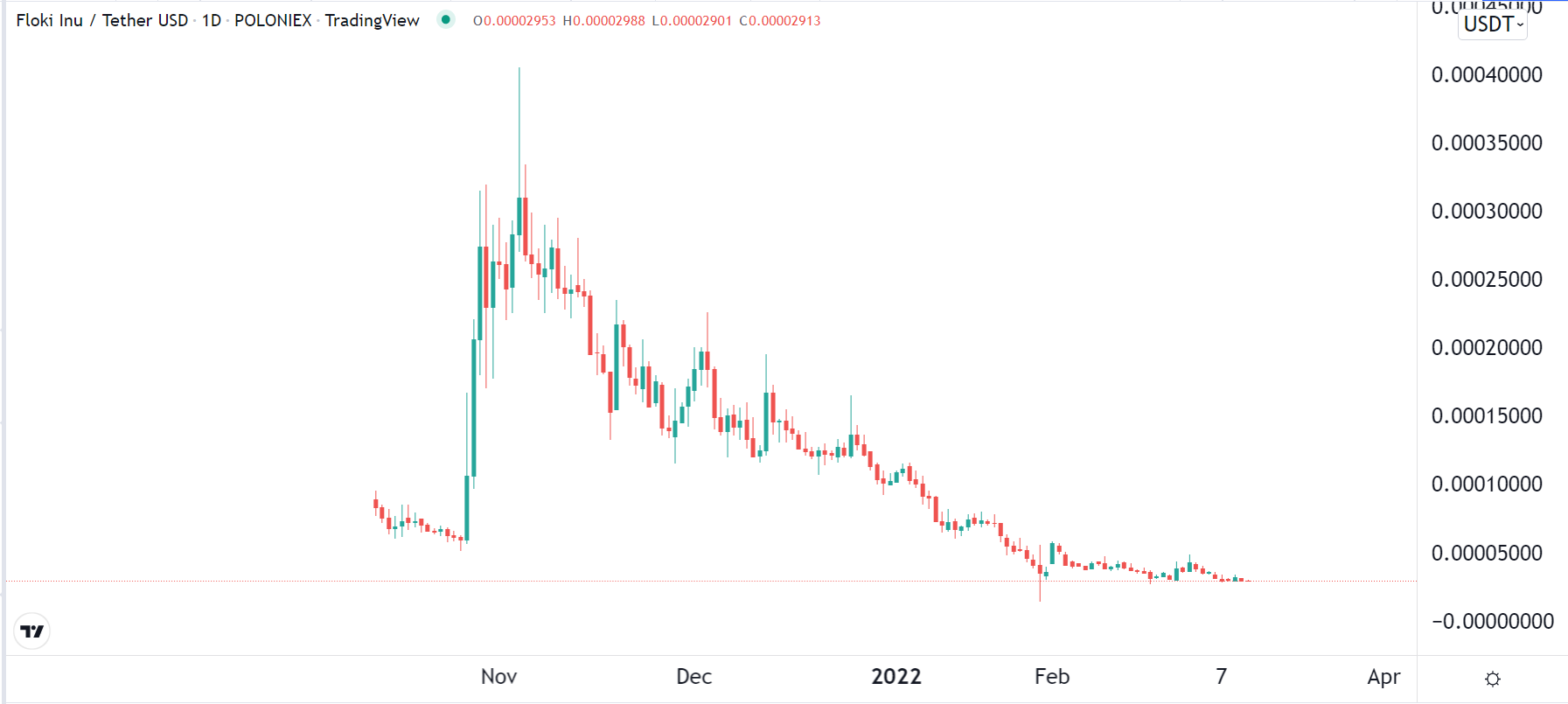 In the past few months, they have launched additional features. Valhalla is Floki Inu's metaverse project, while Floki Places is an NFT marketplace. They also intend to launch multiple DeFi apps.
Dogelon Mars (ELON)
Dogelon Mars is a DOGE-killer valued at over $390 million. Its name comes from the word Dogecoin and Elon Musk. Mars represents the fact that the platform was built to provide a mythical journey of mars after humans colonized it.
Unlike Floki Inu and Shiba Inu have some utility value, Dogelon Mars does not. 50% of its total supply was sent to Vitalik Buterin, the founder of Ethereum. The other 50% was locked in Uniswap, one of the biggest DeFi platforms in the world.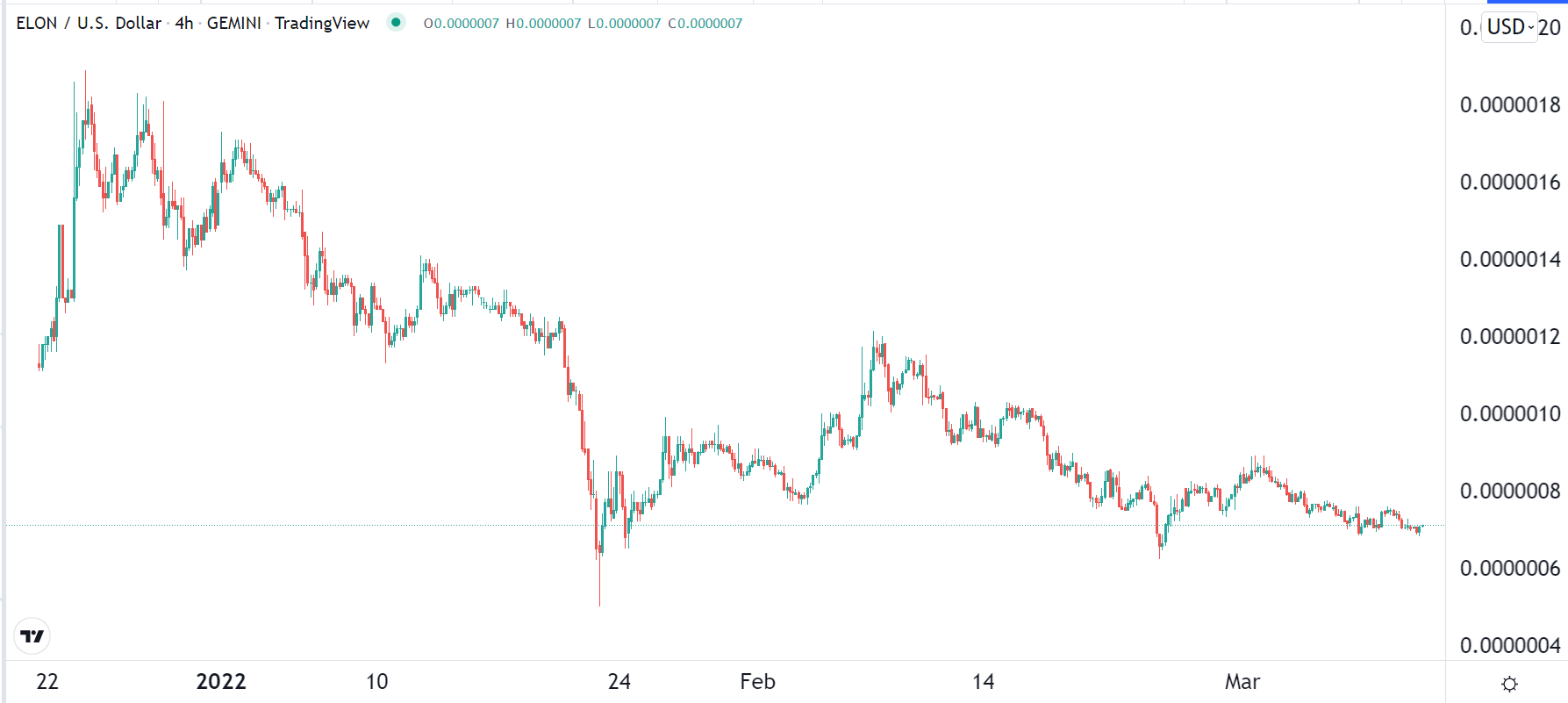 Like other meme coins, Dogelon Mars enjoyed its success in its earlier days. At its peak, its price jumped to $0.000019. Since then, it has crashed by over 62%.
Baby Doge (BABYDOGE)
Baby Dogecoin is a meme coin valued at over $400 million, making it the 151st biggest coin in the world. The idea behind this coin was simple. Since Dogecoin had become mature, many people would be willing to invest in its puppy. 
On its official website, the developers write that Baby Doge will seek to impress his father using new tricks such as improved speed and hyper-deflationary features. Additionally, 5% of all transactions go to Baby holders. This feature is known as auto-reflection.
There are other Baby Dogecoin features that make it better than its "father." For example, it has an auto burn feature, meaning that the dead wallet has about 41% of the supply. Additionally, the majority of liquidity pool tokens have been locked, and the platform has a charity wallet. The developers hope to launch their mobile apps and a debit card that can be used to make payments globally.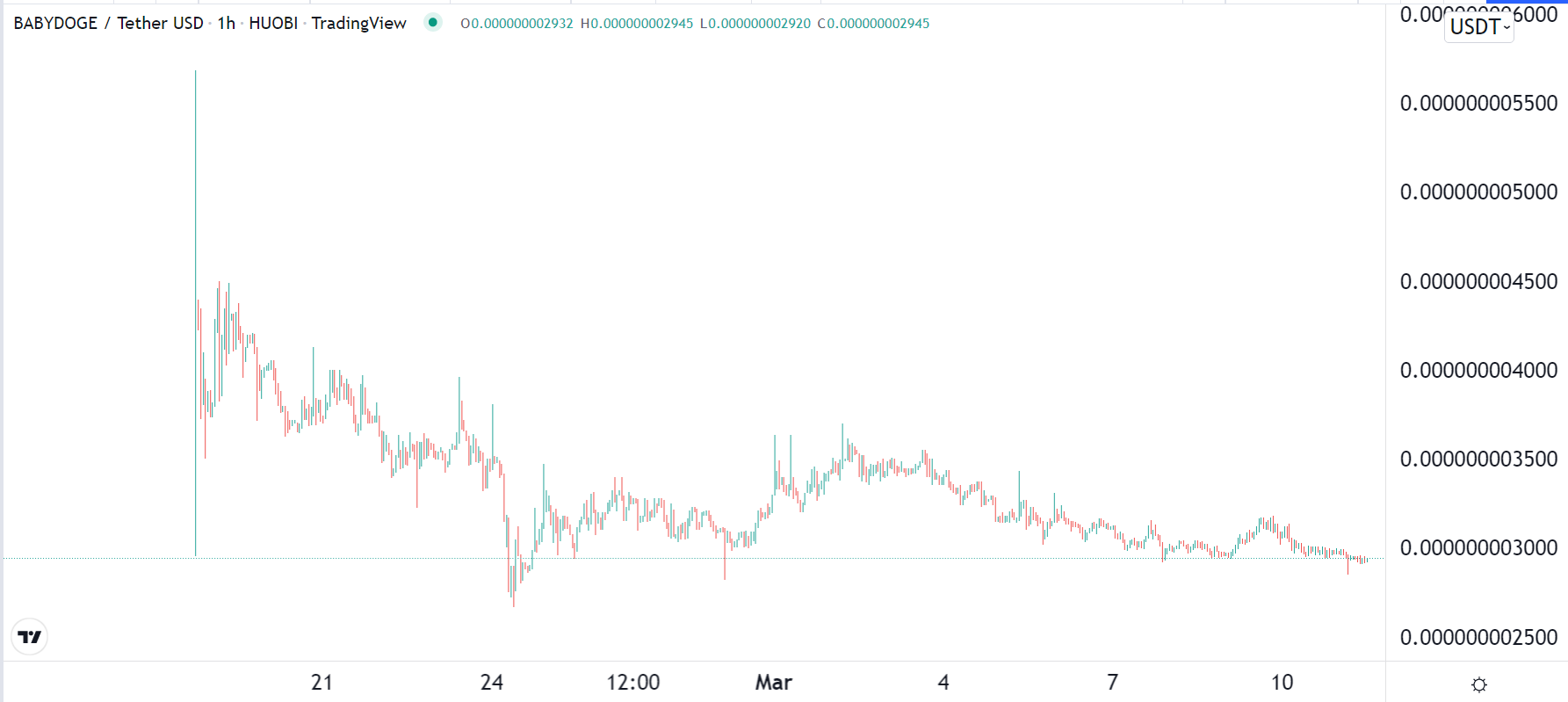 While Baby Doge has better features than other meme coins, its performance has not been good. It initially rose to $0.0000000056 in February 2022. Since then, its price has crashed by over 50%.
Summary
DOGE killers are cryptocurrencies that are based on the concept of memes. They became popular in 2021 after Elon Musk endorsed and acquired Dogecoin. Musk is a well-liked individual who has become the wealthiest person in the world.
Another reason why they became popular was due to the excess liquidity that was in the market. At the time, the US passed multiple stimulus packages that distributed funds to most Americans. Many people who received these funds channeled them to cryptocurrencies. Low-interest rates also helped push these coins higher. It is still unclear whether the coins will ever recover.