Although Bitcoin remains the world's most well-known cryptocurrency project, Ethereum is undoubtedly the most influential. More people use Ethereum's blockchain, whether directly or indirectly, than any other blockchain globally.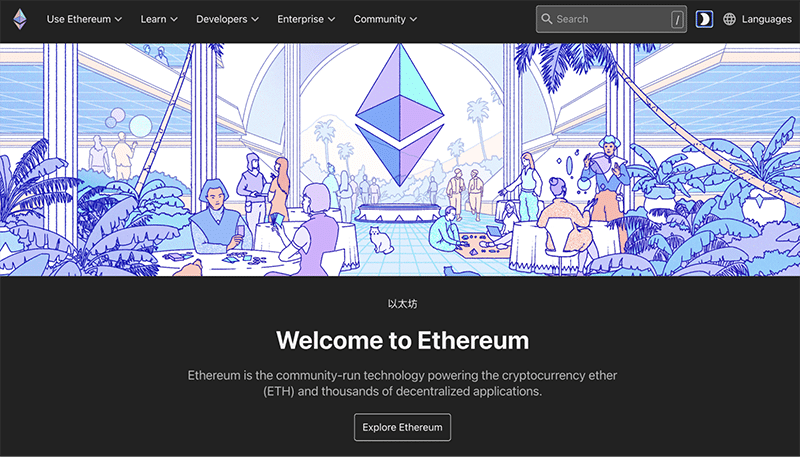 Ethereum is many things but can be best described as the 'world's programmable blockchain,' a technology home to 'digital money, global payments, and applications.' 
As we know, Ethereum's blockchain has been extensively used for building a host of decentralized application (dApps) projects in several industries ranging from lending platforms, decentralized exchanges (DEXs), stablecoins to even storage apps and prediction markets.
According to the analytics site, DappRadar, over 3000 dApps have been created using Ethereum. 
We have ordered this top 10 list based on data from this site, which has categorized each project according to the trading volume over the past month. This measurement provides a good mixture of established and lesser-known projects.
1. Uniswap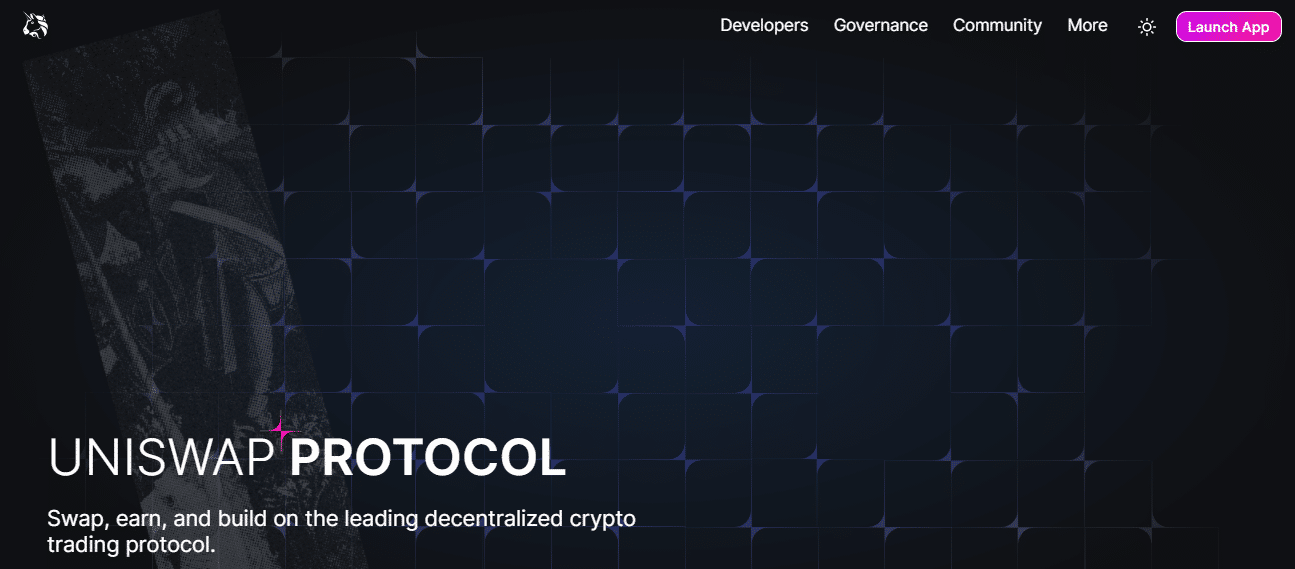 According to CoinMarketCap, Uniswap V3 and Uniswap V2 are the second and seventh-largest DEXs, respectively. DEX is a non-centralized exchange where much of the systems generally handled by an intermediary are done purely peer-to-peer.
Uniswap operates primarily on user-generated liquidity pools where traders can swap a plethora of Ethereum-based tokens. Anyone can become a liquidity provider and earn fees for doing so. 
Uniswap has its own governance token, UNI, one of the most traded cryptocurrencies in the markets.
2. Curve Finance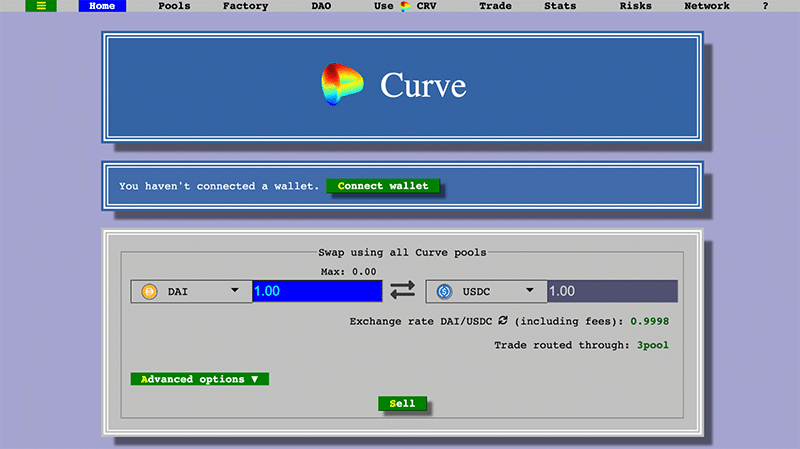 Curve Finance is like Uniswap, but for stablecoins, a token maintains a stable value by being backed by a reserve asset, most commonly an established fiat or digital currency.
The protocol offers around 30 stablecoin pairs consisting of popular stablecoins (e.g., USDT, USDC, DAI.) pegged to wrapped tokens (e.g., wBTC, renBTC) and cryptocurrencies (e.g., ETH).
As with Uniswap, Curve also has its governance token, CRV.
3. 1inch Network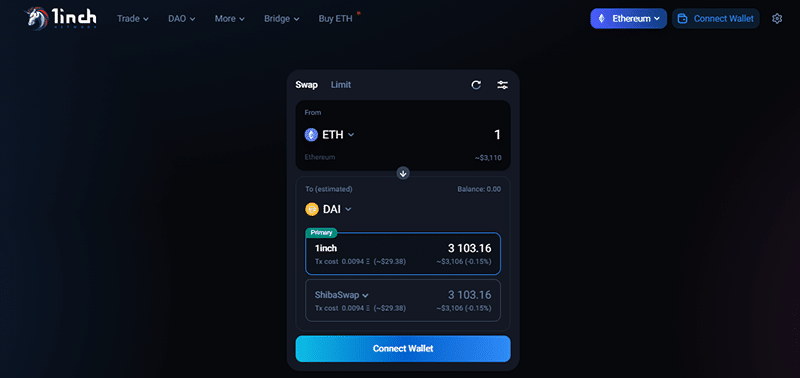 1inch is another popular decentralized exchange. Yet, unlike the swap-based Uniswap and Curve, 1inch is an aggregator, a type of exchange 'scraping' from or aggregating liquidity from other exchanges and liquidity sources.
In the case of 1inch, these include Binance Smart Chain, Polygon, Optimistic Ethereum, and Arbitrum. Like most DeFi protocols, 1inch has its own in-house token, 1INCH, used for governance and utility in the ecosystem.
4. SushiSwap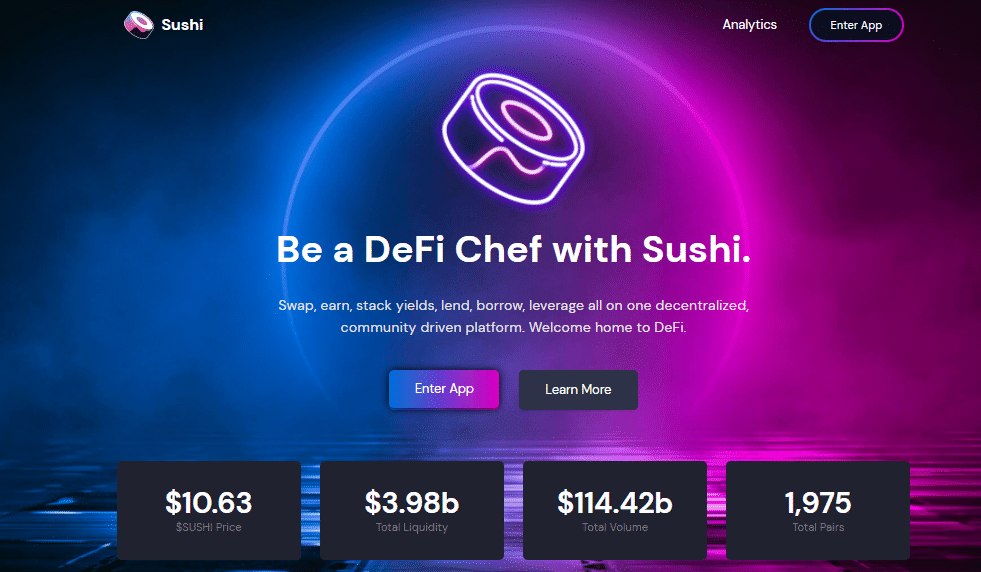 SushiSwap is a clone of Uniswap and part of a line of strangely food-themed exchanges launched in 2020. Like its predecessor, SushiSwap allows users to swap many Ethereum-based tokens in various liquidity pools, with an emphasis on yield farming, lending, and borrowing.
The platform has over 1970 pairs and supports over 20 wallets. SushiSwap has its own native token, the aptly-named SUSHI, used for governance and utility. The exchange remains one of the largest DEXs in the markets.
5. Compound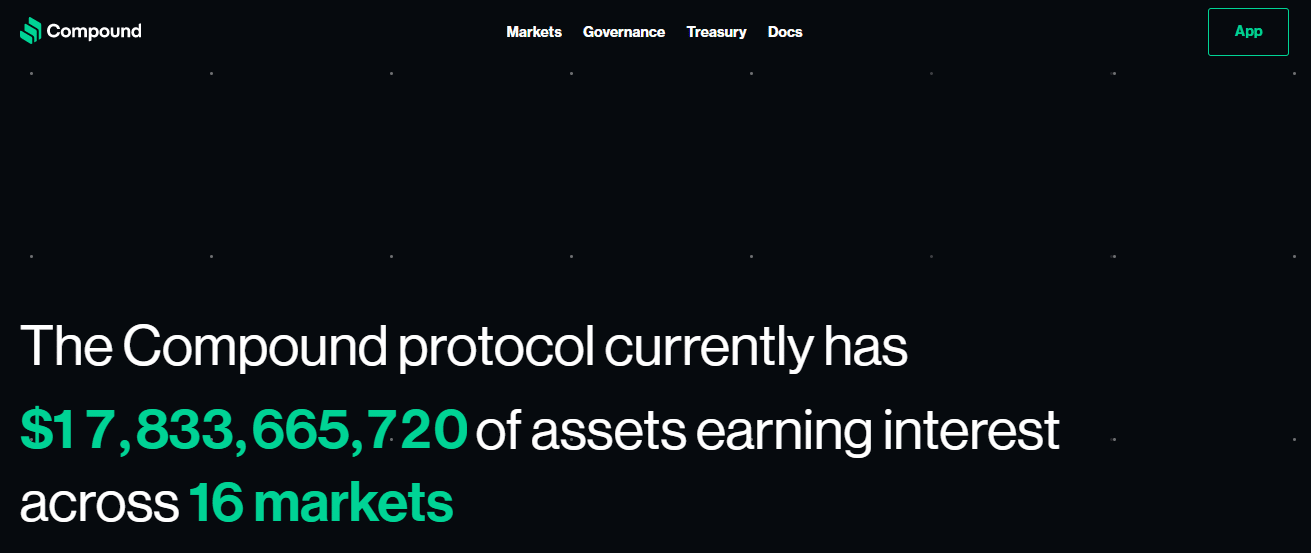 Compound is a DeFi platform where users can lend out a selection of 14 cryptocurrencies to earn attractive interest greater than you'd receive from a traditional bank savings account. 
The most popular coins borrowed and lent on the protocol include ETH, DAI, and USDC. Users deposit their funds into liquidity pools which are converted into Compound's native COMP token. 
They can redeem the underlying cryptocurrency hopefully with additional interest. 
6. OpenSea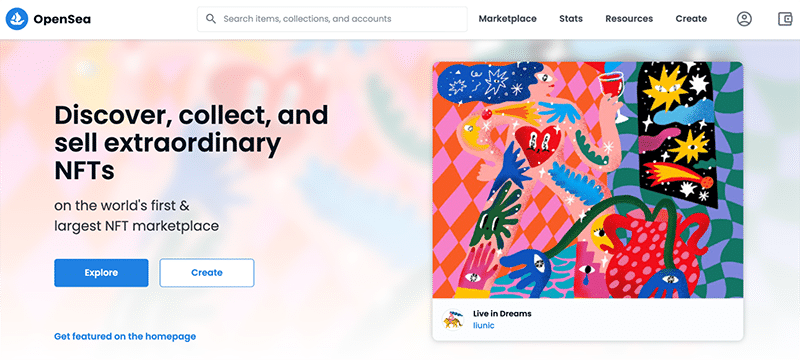 OpenSea is presently the largest NFT (non-fungible token) marketplace, with over $13 billion traded since its December 2017 inception, according to DappRadar. A US-based platform, OpenSea allows for trading non-fungible tokens across more than 200 categories, most popularly music, art, and collectibles.
OpenSea is compatible with ERC721 or Ethereum-based tokens and supports those from Polygon and Klaytn as well.
7. Tether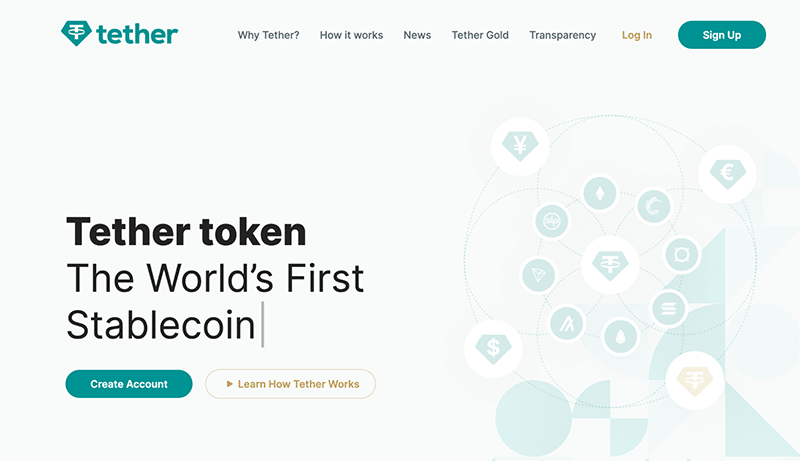 Despite being one of the most controversial coins out there, Tether (USDT) pioneered the concept of stablecoins when it was first launched in 2014. It has remained the largest cryptocurrency by usage after Bitcoin, Ethereum, and Binance Coin.
Each USDT is supposed to be backed by one dollar in reserves (although this has been heavily disputed). 
The use of stablecoins has become prominent over the years as it allows investors to transact digitally without worrying about the volatility associated with common cryptos.
8. Chainlink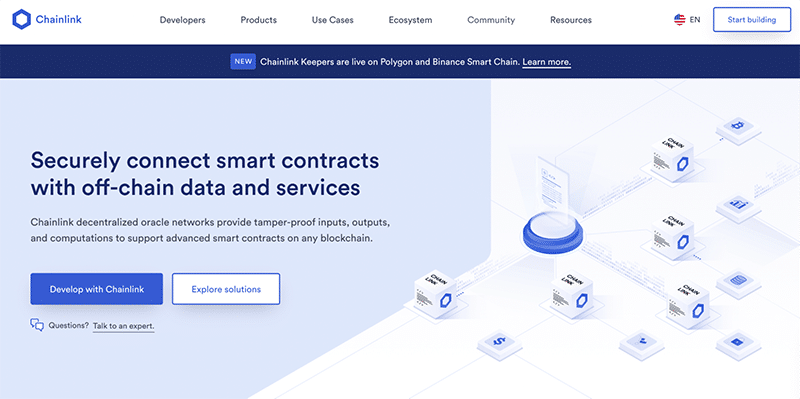 Chainlink has been head and shoulders above the rest when it comes to oracles, a technology for connecting blockchains to real-world external data ranging from weather information to stock prices. 
The platform incentivizes a global decentralized network of nodes anyone can operate to provide off-chain information. For these efforts, one is rewarded with the Ethereum-powered token LINK.
9. Decentraland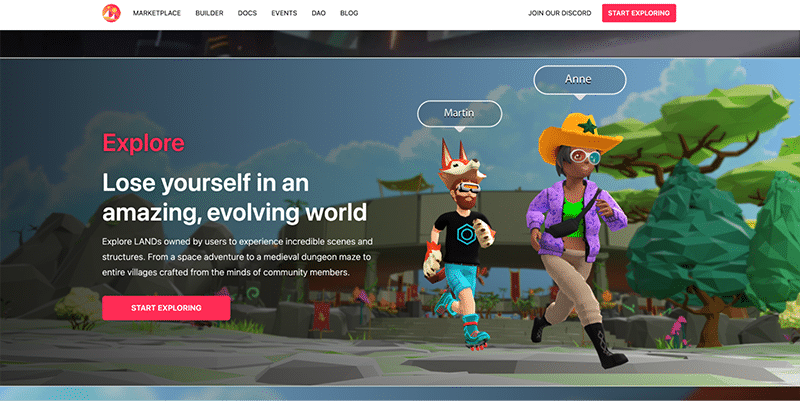 Decentraland is presently the largest metaverse in the crypto markets. The platform is a highly immersive virtual reality world where players build and navigate land plots (90 000 of these) ranging from cities, mazes to villages and outer space.
Moreover, gamers can monetize these into tradable NFTs using Decentraland's native utility currency, MANA, secured by the Ethereum blockchain.
10. Axie Infinity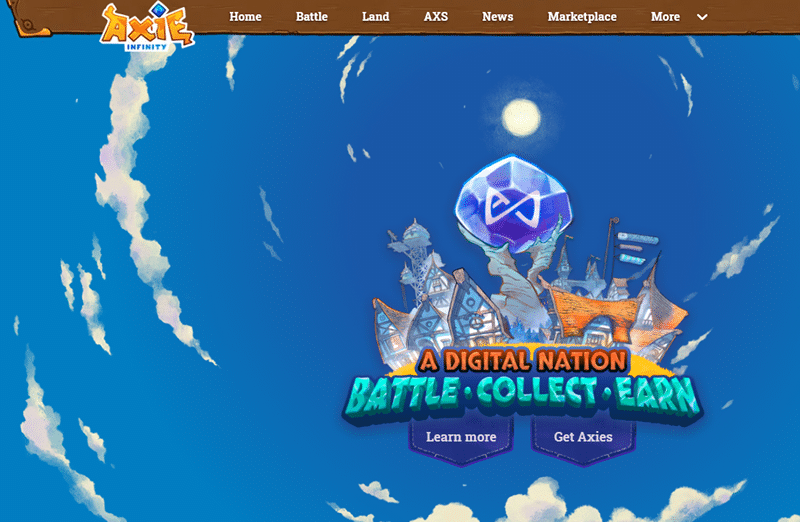 Axie Infinity is close to Decentraland's dominance for metaverse tokens. This is a play-to-earn battling game where gamers fight, raise, and trade customizable Pokemon-like creatures dubbed 'axies' in the open-world named Lunacia.
In Lunacia, players hunt for treasurers, farm resources, engage in numerous quests, etc. Like Decentraland, users can convert their axies into tradable NFTs in dedicated marketplaces.
Final word
The first-ever Ethereum dApp was released on 22 April 2016. Needless to say, a lot more innovation and adoption have occurred ever since, as possibilities are growing all the time.
Interestingly, all these Ethereum blockchain projects are linked to DeFi, one of the fastest-growing cryptocurrency sectors in recent history.
With only the internet, we can send and receive money, trade various goods with each other, and borrow and earn interest without any traditional financial institutions like banks. 
However, Ethereum's dominance in the DeFi space has been challenged because of the abnormally high network fees over the last few years. Other blockchains like Solana, Binance Smart Chain, and Polygon have proven far more cost-effective for end-users and could become more prominent over time.