2021 will go down as the year that saw the adoption of cryptocurrencies increase exponentially. At the beginning of the year, the total market capitalization of the entire market was $750 billion. By year's end, this market cap had spiked to the north of $2 trillion. What's more, Bitcoin, the #1 cryptocurrency, had surpassed the $750 billion total crypto market cap at the beginning of the year. The only thing that remained constant that year was the two biggest cryptos by market cap, BTC and Ethereum. The latter is especially popular for its dApps and smart contract functionality. However, several projects have been developed to dethrone Ethereum by capitalizing on its network's weaknesses.
Defining Ethereum killers
Ethereum was the first blockchain to introduce smart contracts and dApps functionality. This saw it attract developers aplenty, to an extent its founders had not even anticipated. Pretty soon, the network got riddled with congestion. As a second-generation blockchain, it was still using the energy-intensive proof-of-work consensus mechanism. This means that miners had to validate transactions on the network in blocks. 
Due to the congestion on the network, users who wanted their transactions prioritized by the miners had to pay exorbitant transaction fees, usually dubbed gas fees. Currently, the Ethereum network can only handle about 15 transactions per second. What's more, the network lacks interoperability with other chains unless using other third-party applications. 
Following the increased appetite for dApps and other blockchain-related products, several other digital assets emerged, looking to overthrow this first market mover. They capitalized on using consensus models that were highly energy-efficient, which greatly improved their transaction speeds. What's more, their transaction fees are only a fraction of those charged by Ethereum. Some of these Ethereum killers also have interoperability protocols that enable them to interact with dApps from Ethereum and other blockchains. 
Top Ethereum killers
1. Binance Smart Chain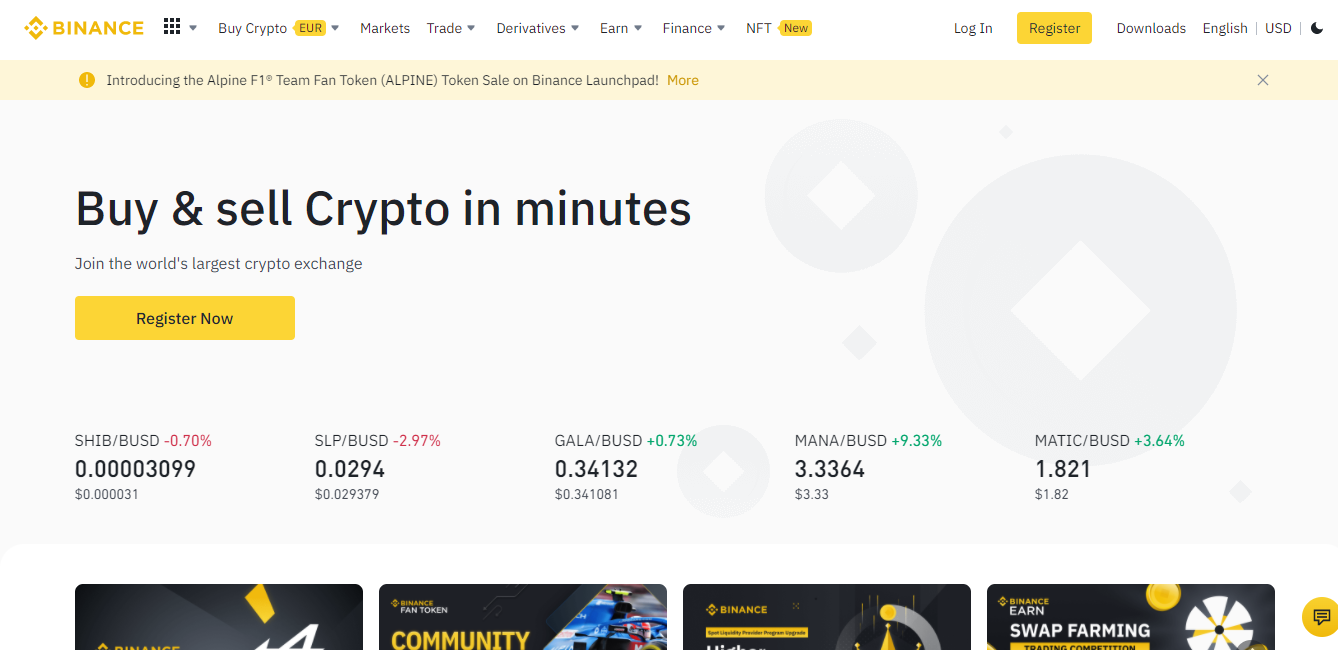 BSC is a blockchain built around smart contract compatibility and the proof of stake consensus mechanism. It runs parallel to the Binance Chain, and they both belong to Binance, the leading centralized exchange by volume. BSC is compatible with the Ethereum Virtual Machine (EVM), which allows Ethereum dApps to run on its network.
In April of 2021, the daily transaction volume on BSC surpassed that of Ethereum, reaching 9 million against Ethereum's 1.5 million. At one point, these daily transactions on the former network peaked at over 16 million in November. In contrast, Ethereum's highest record of these transactions stands at 1.7 million.      
Binance Coin (BNB), the native token of BSC, is currently the fourth largest token by market cap. Trading at $432 at the time of writing and with a market cap of the north of $71 billion, it enjoys a market dominance of close to 4%.
2. Solana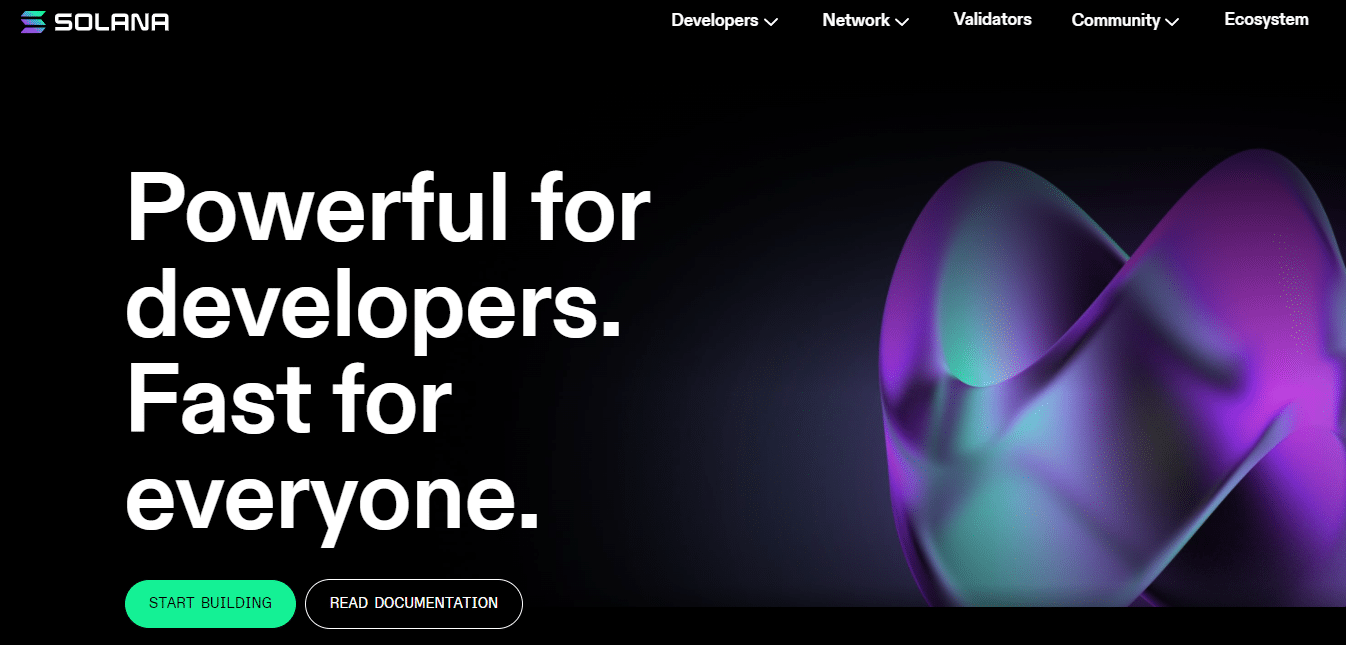 Solana is a network that runs on two consensus mechanisms. The first is proof of stake, which enables validators to earn SOL, its native coin, according to how much of the coin they have staked. The second is proof of history, which assigns a time element to the transactions on the network to allow for easier tracking and ordering. This enables it to enjoy speeds of up to 65,000 transactions per second, compared to Ethereum's 15. 
In 2021, the network launched a cross-chain bridge called Wormhole and an NFT series named Degenerate Ape Academy. The latter sold out within eight minutes of its launch, which speaks to this Ethereum killer's popularity. At the time of writing, SOL is the 8th largest cryptocurrency with a market cap of $33 billion.
3. Cardano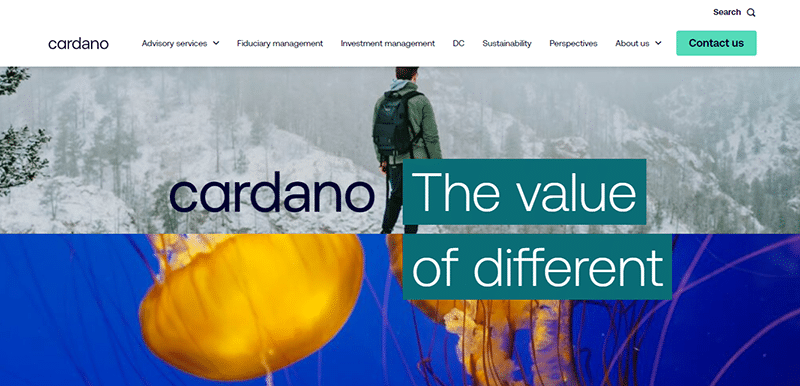 This is a network that runs on the PoS mechanism. Its native token, ADA, reached an all-time high of $3.10 in September of 2021 after the long-awaited Alonzo upgrade was announced on the network. This upgrade saw the addition of smart contract capabilities to the chain, as well as NFT compatibility and an ERC-20 converter. The latter feature meant that Ethereum tokens and apps could now run on Cardano.
This network is famed for extensively peer-reviewing each of their updates before they are launched. This means their addition of new upgrades is a painfully slow process. Currently, it is being utilized by Ethiopian Education Ministry to track academic credentials. ADA is currently the 7th largest coin by market cap, with a market dominance of nearly 2%.
4. Avalanche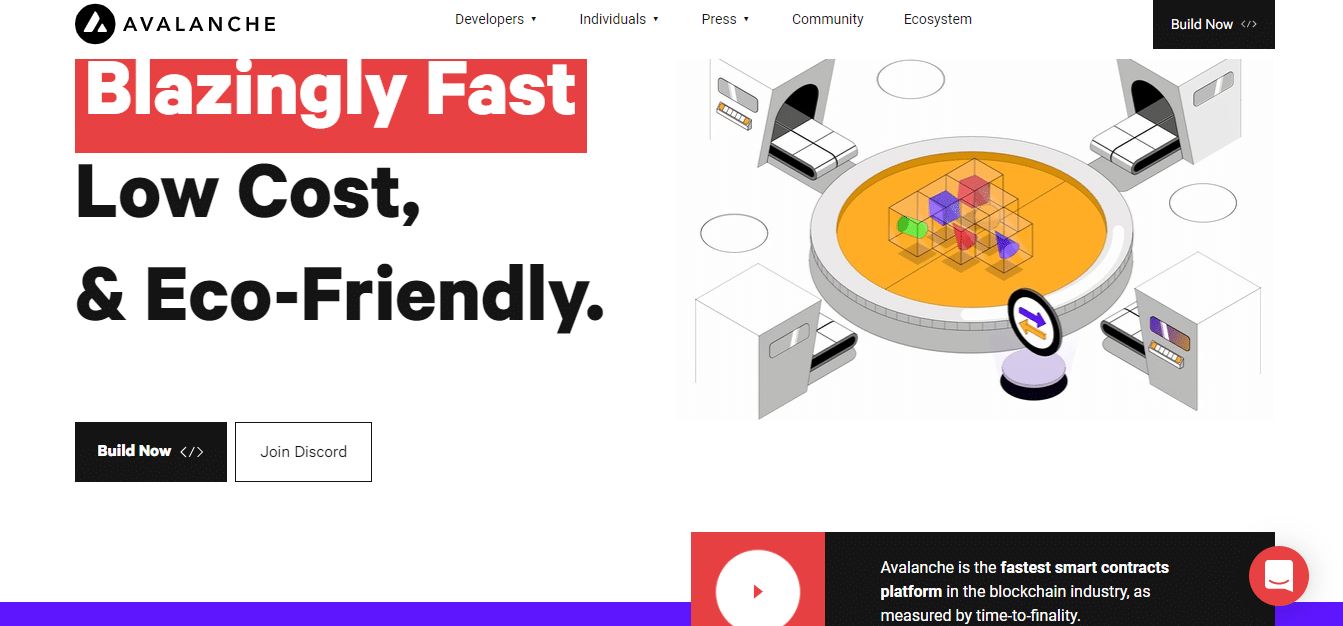 Here is a network that boasts transaction speeds of up to 6,500 TPS. It is made up of three chains that have different purposes and consensus mechanisms. The first is X-Chain, which facilitates the minting and exchange of the native AVAX coin and other tokens. It uses the Avalanche mechanism that processes all transactions simultaneously without using blocks, which serves to increase transaction speeds.
The second chain is the C-Chain, on which dApps and smart contracts are hosted. It uses the Avalanche Virtual Machine, which works similar to the EVM, allowing compatibility with Ethereum dApps. The final chain is the P-Chain, which monitors transaction validators on the network and facilitates the creation of new subnets. AVAX is the 9th largest token by market cap. 
5. Polkadot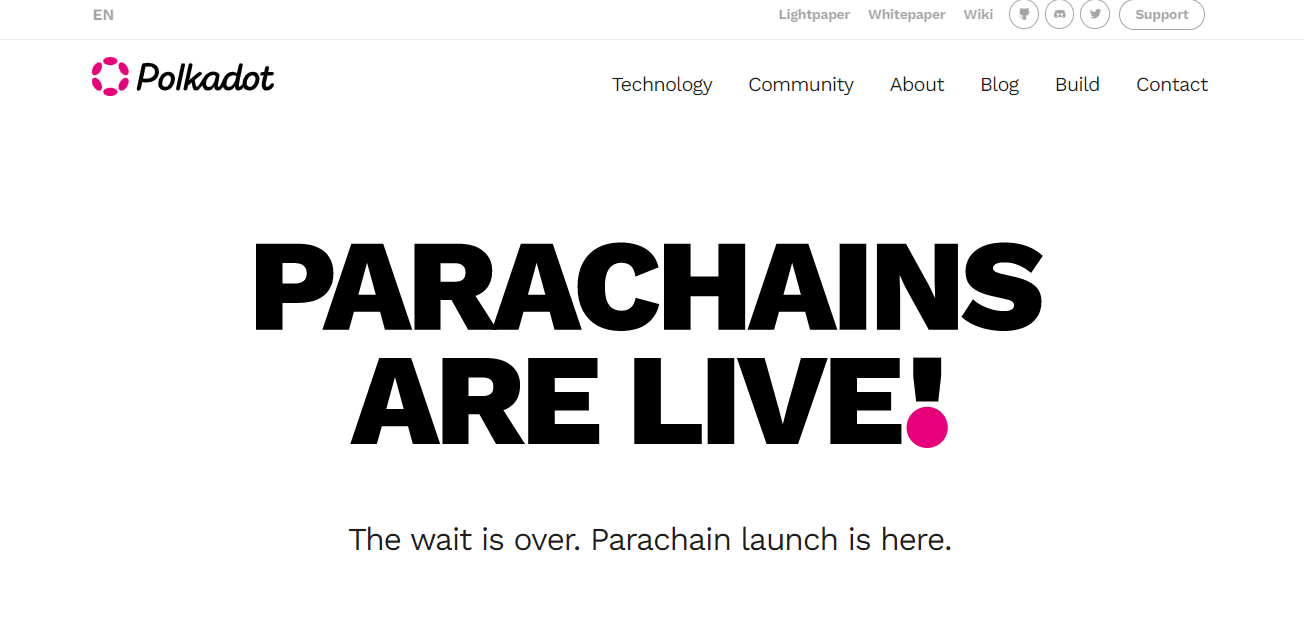 This is a network that utilizes several parallel chains connected to one secure channel. In so doing, it reduces congestion on the main network and allows developers to create and launch new projects with ease and at low costs. These parallel networks are called parachains. Initially, it utilized a proof of authority consensus mechanism where only known validators were used to verify transaction blocks. However, it just as soon changed to the proof of stake mechanism. 
Currently, DOT, its native token, ranks 12th by market cap, with a market dominance just below 1%. Its market capitalization is a little north of $19 billion.
Conclusion
Ethereum was the first blockchain to feature smart contract compatibility and dApps functionality. Since then, it has enjoyed the bulk of the market dominance in this space. However, being the first of its kind, it is riddled with issues such as slow transaction speeds, high gas fees, and a lack of interoperability. For that reason, several blockchains have come up looking to improve on these issues and elbow out Ethereum from dominating the market. These networks have collectively been dubbed Ethereum killers.