A few years ago, old-school investors would have laughed at the thought of cryptocurrencies created from essentially social media jokes. However, meme coins are a thing for a forex trader to consider, and the numbers don't lie.
CryptoSlate, a prominent coin analytics resource, estimates meme coins dominate close to 2% of the entire crypto industry, worth about $31 billion in market capitalization.
Developers have been able to monetize memes and build usable digital currencies with them. There are close to 300 of these tokens floating around, showing us the power of community engagement and how virality can influence crypto market prices.
However, many still wonder whether meme coins have any inherent value; is it all just fun and games? Let's explore the top 6 most prominent projects in this peculiar crypto sector (based on current CoinMarketCap rankings) and whether they are investment-worthy.
1. Dogecoin (DOGE)
Interestingly, around 25 coins exist, referencing the word 'Doge' or 'Dogecoin' in their names. Yet, there will only be one Dogecoin, the first-ever meme coin launched towards the end of 2013.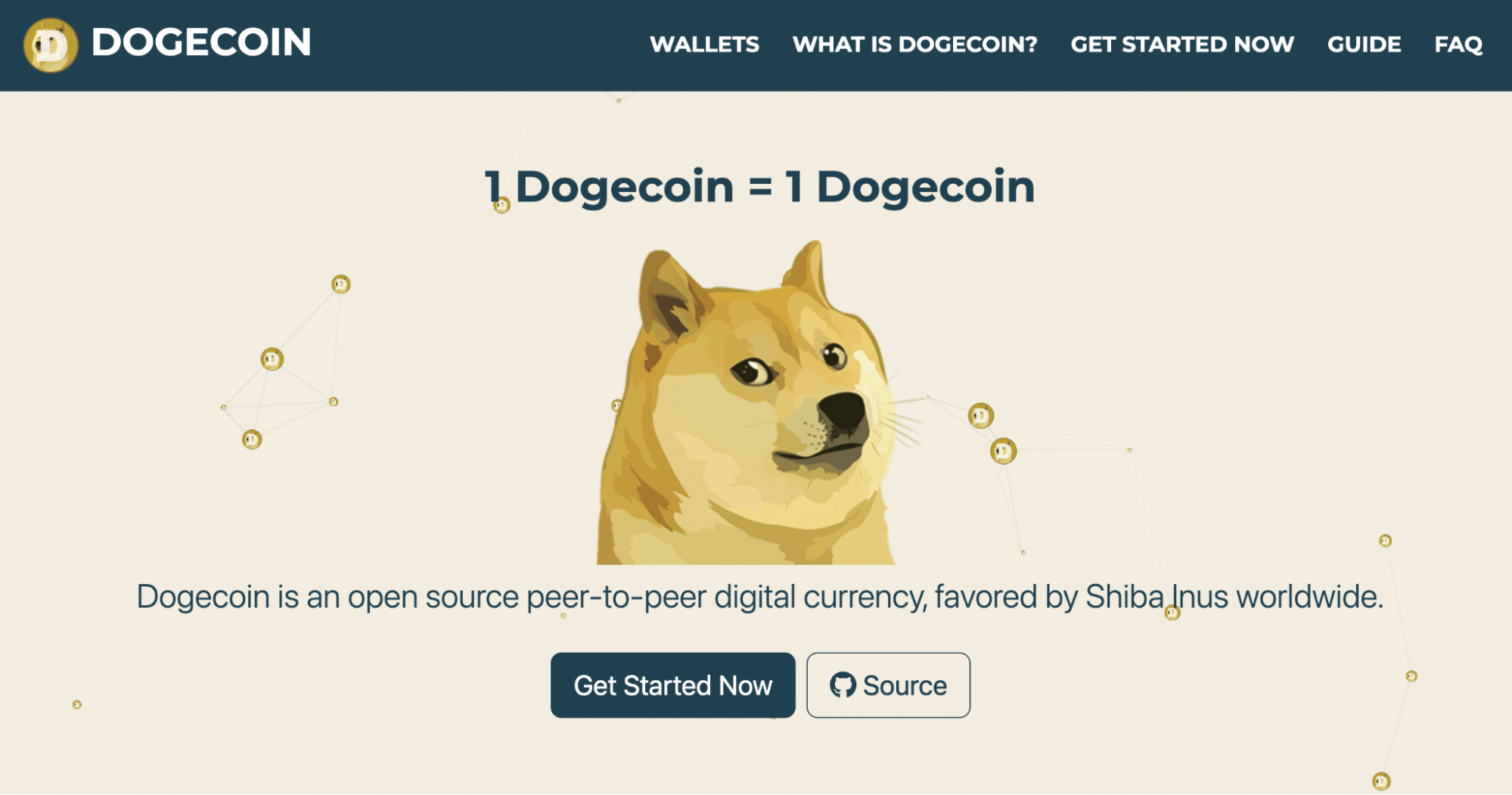 As the popular story goes, DOGE was inspired by the viral 'Doge' meme with the Shiba Inu dog. Aside from there being a flurry of meme tokens ever since, DOGE is head and shoulders above its competition in market dominance and relevance. 
The project was the first successful attempt at bringing much-needed light-heartedness to the often daunting world of digital currencies. DOGE has remained relatively bland and hasn't experienced much innovation.
It largely remains another run-of-the-mill peer-to-peer cryptocurrency used as a tipping token, most notably Reddit. Even with this drawback, DOGE usually forms part of any 'meme investor' portfolio because of its endearing popularity and first-mover advantage.
2. Shiba Inu (SHIB)
One of the more innovative meme coins is SHIB, the self-proclaimed 'Dogecoin killer.' While it only came onto the public sphere in August 2020, Shiba Inu is the second-largest meme coin and close on the tail of its predecessor.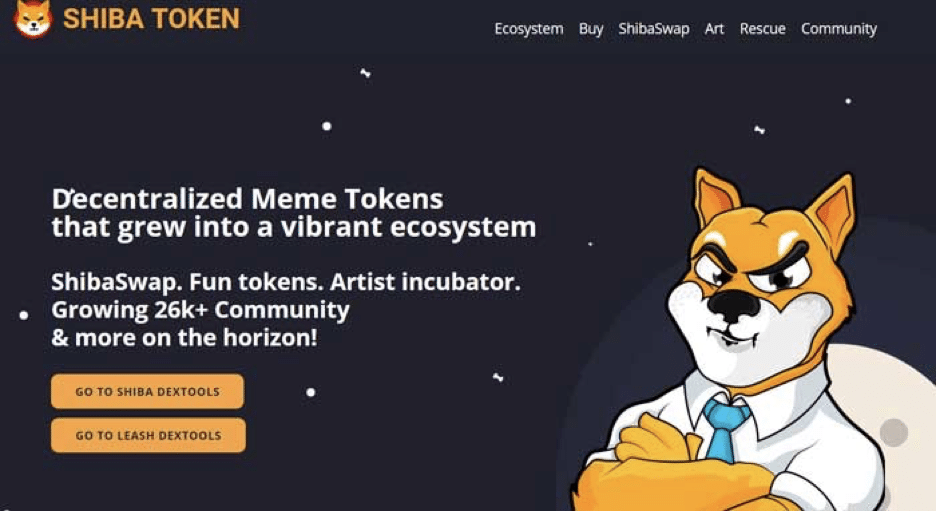 SHIB was, of course, inspired by Dogecoin and used the namesake of the Japanese dog breed seen in the 'Doge' meme. This dog-themed coin was built and is secured by the Ethereum blockchain. 
Yet, SHIB is quite distinct as it has a network of other related tokens in its ecosystem, namely LEASH, and BONE. ShibaSwap is SHIB's own decentralized exchange for trading all three tokens, along with staking and other DeFi (decentralized finance) activities.
3. Dogelon Mars (ELON)
Dogelon Mars is a strangely-named meme coin launched in April 2021, playing on three prevalent themes, namely Dogecoin, Elon Musk (an avid Dogecoin supporter), and his ambitious plan of colonizing Mars.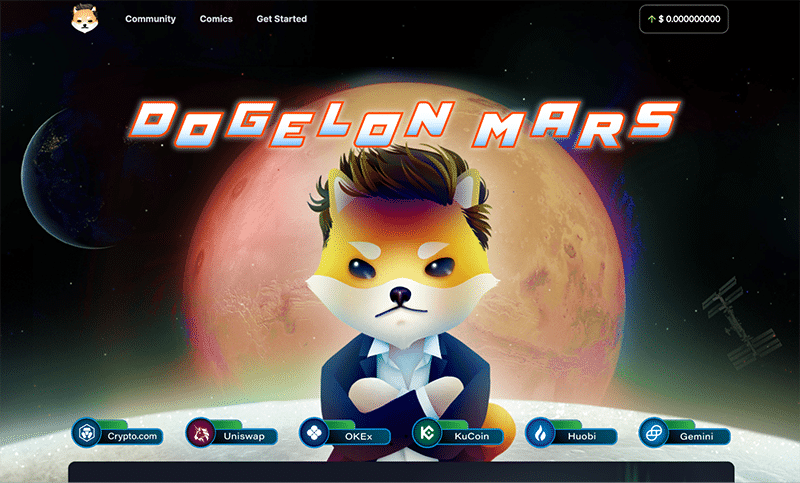 Some might also interpret the Mars part as 'to the moon,' a popular idiom expressed by crypto enthusiasts.
Like SHIB, no one knows the real identity behind ELON, a common trend in cryptocurrency projects. This coin is secured by the Ethereum, Polygon, and Solana blockchains. 
As with many meme coins, ELON's maximum supply is massive – one quadrillion, to be exact. ELON is one meme-based project with clear little utility, outside of the humorous comics found on the coin's website of 'Dogelon' and his adventures to Mars.'
4. MonaCoin (MONA)
MONA might be one of the lesser-known meme coins, and this might be as it's primarily used in Japan.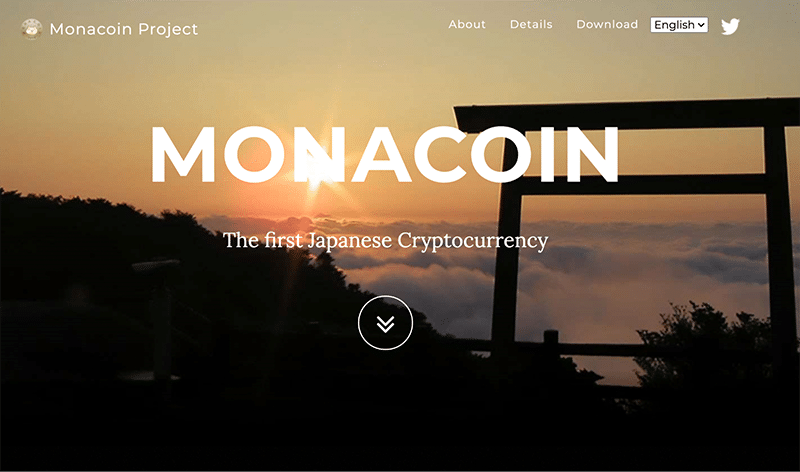 Nonetheless, it's the fourth-largest by trading volume in this sector and has been around since January 2014, almost around the same time as when DOGE was released.
According to its website, MonaCoin is Japan's first-ever cryptocurrency. The coin was named after a cat-like internet meme made with ASCII characters. As with SHIB and ELON, the brainchild of MONA is anonymous and goes by the peculiar name of 'Mr. Watanabe.'
Despite being a meme coin, it is approved by Japan's regulators and is used in the country for mobile payments (like with online games) and payments to Japanese brick-and-mortar stores.
5. Samoyedcoin (SAMO)
SAMO is yet another dog-inspired meme token inspired by the herding dog breed known as the Samoyed. The name is also a reference to the CEO of the FTX exchange, Sam Bankman-Friend, presently the wealthiest crypto billionaire.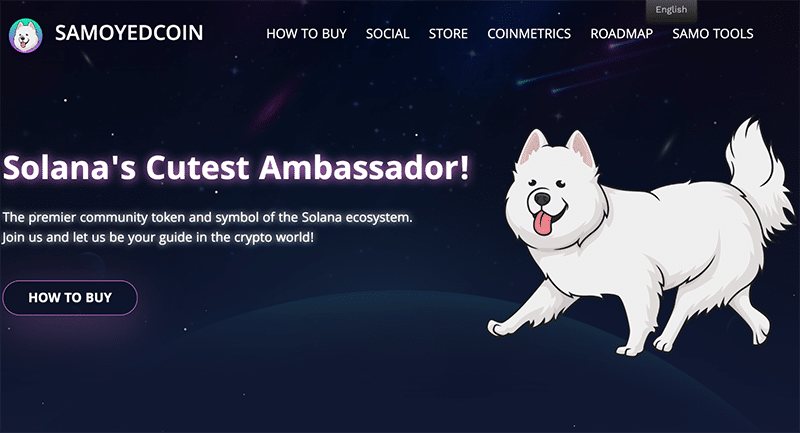 Launched in April 2021, it's the first meme coin built using Solana, one of the most widely-used blockchains in the world. 
According to its website, SAMO is Solana's 'cutest ambassador' and 'premier community token,' aiming to onboard new users to the blockchain in a lighter manner away from the more complex cryptocurrencies.
6. Hoge Finance (HOGE)
Established in February 2021, Hoge Finance 'memes business!' HOGE is used primarily for staking and minting NFTs. However, the coin has featured in numerous philanthropic events.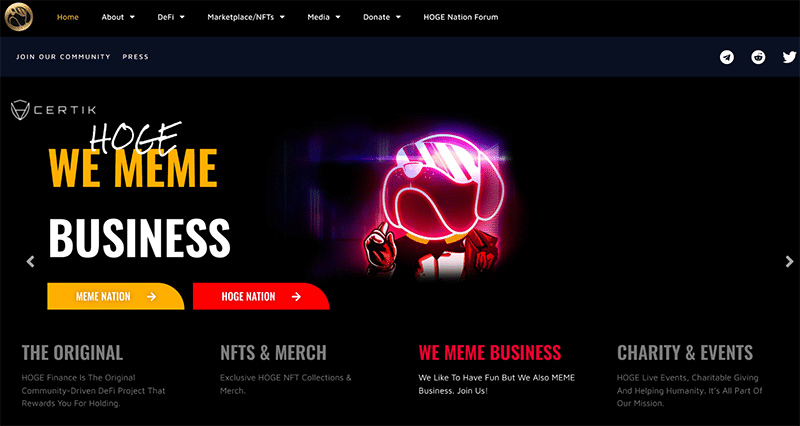 HOGE was designed as an ERC20 or Ethereum-based token but can also be secured by the Binance Smart Chain, Fantom, and Polygon blockchains. This coin was skillfully designed to be deflationary. 
Of the 2% tax placed on every HOGE transaction, half is 'burned' or indefinitely removed from circulation. The remaining 1% is redistributed to wallet holders. Overall, it's best to think of this project as DOGE but in DeFi.
Final word: is there value in meme coins?
It's no secret meme coins have made investors incredibly rich in a short space of time, making them one of the most spoken-of investment opportunities in the industry.
This is primarily because of the substantial percentage gains as a result of the highly volatile nature of coins and internet-driven mania. Because of the astronomical circulation (often in the billions and trillions) and ultra-low prices, it becomes incredibly cheap to buy massive amounts of these coins. 
Despite this evident upside potential, investing in meme tokens is riskier than other cryptocurrencies with more evident utility. Of course, much can be said about nearly all cryptocurrencies.
Yet, the prices of meme coins can be easily manipulated by 'whales' since the barrier to entry in owning large amounts of these is low. The only value we can derive from meme tokens is their social media popularity.
However, most were fundamentally designed not to be taken too seriously. Hence, many people who buy meme coins do so with 'play money' or allocate a small portion of their total disposable income, knowing very well they are far more speculative than the likes of Bitcoin and Ethereum.