What are crypto portfolio trackers?
Portfolio trackers are third-party software that connects to your wallets and gives you an overview of your cryptocurrency investments.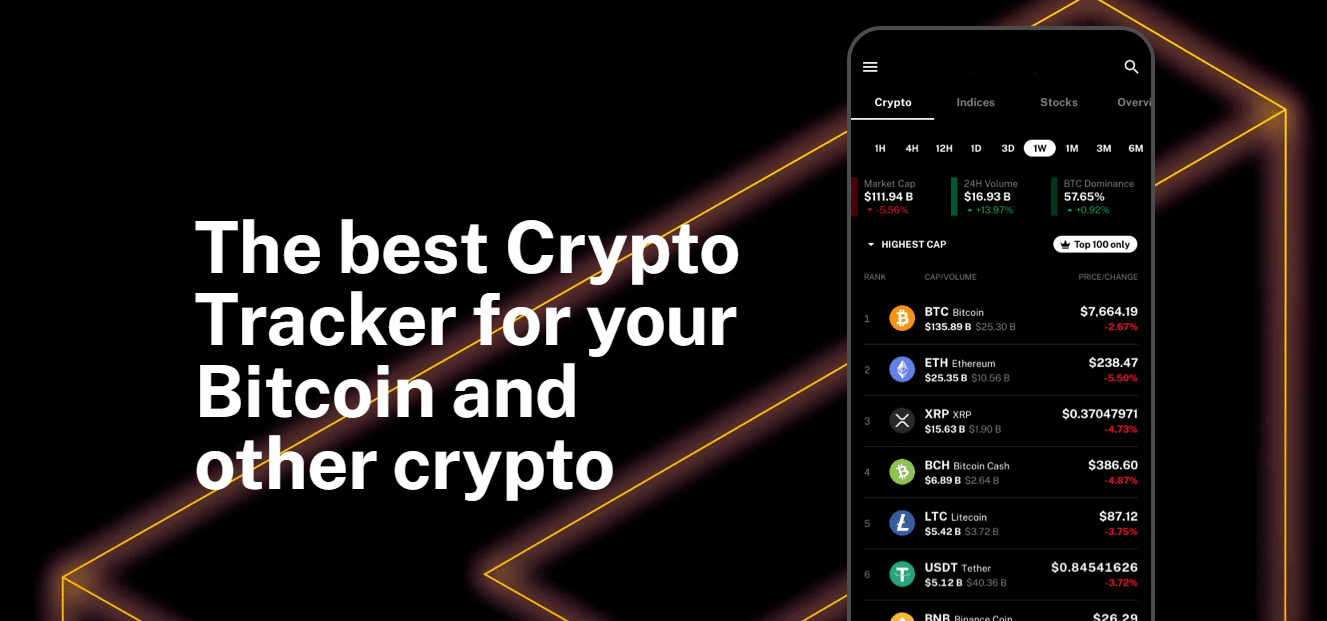 With these tools, customers don't have to remember every transaction they make with their crypto portfolio; instead, they may sync their tracker and get an overview of their entire gains and losses for a given tax year.
How do they work?
Most of the top crypto portfolio trackers monitor price movements, show you the entire value of your crypto assets, and tell you the value of your portfolio whenever you make a trade.
The features and integrations of the tracker can vary depending on the one you select. Trackers can sync your transactions across various networks and blockchains, allowing them to record more exchanges than applications that focus on a single blockchain. They can also sync your wallets and exchanges may also so you can obtain a large picture view of your crypto activities.
However, you may have to pay a modest charge to get the more advanced stats in some of the more sophisticated programs. In addition to graphs and pie charts, some even include tax calculations for you, but it's unlikely that these calculations are available in every jurisdiction.
The following is a list of popular cryptocurrency portfolio trackers:
FTX: When the cryptocurrency exchange FTX bought Blockfolio in 2020, it rebranded the company as FTX. It's possible to track over 10K cryptocurrencies and stablecoins with the app, so there are few that it won't be able to keep you updated on. To date, it has gathered a user base that dwarfs many of its competitors and places it among the most popular trackers.
Kubera: Many cryptocurrency portfolio trackers are restricted to only what is available on the blockchain at any given time. Kubera, on the other hand, allows you to monitor a wide range of assets.
Coinstats: With CoinStats, customers can keep track of their portfolios on a wide range of devices, unlike many competitors, which are only available on mobile or desktop. It is available as an extension for Google Chrome as well as an app for the Apple Watch, in addition to web and desktop programs for Mac and iOS devices.
Koinly: As one of the top trackers, Koinly is also able to help you with your crypto tax reporting. Also, Koinly notifies you if your account balance falls below a certain threshold and generates CSV files of all your deals. However, the premium plan is necessary for most functions.
Delta: Delta is a portfolio tracker that is both thorough and user-friendly. Crypto investors have been flocking to the mobile app since it was launched in 2017. Also included in Delta Direct's portfolio-tracking tasks is the option to set market watchlists.
Why you need a crypto portfolio tracker
It assists you in achieving your financial objectives
A tracker's primary function is to consolidate all of your disparate pieces of information into a single, easy-to-understand dashboard.
Trackers simplify the process of understanding and assimilating your financial data. Understanding your financial assets and liabilities, as well as how they are linked, will help you make more well-informed financial decisions and stay on track with them.
Streamlines the process of valuing your crypto assets
There is a lot of activity in the crypto space. Every second of every day, the value of each coin changes, sometimes dramatically. If you've got a lot of coins to track, it can be tedious and time-consuming to keep track of the value of your cryptocurrency holdings on many exchanges before they change, and you have to start the process over again.
Creating a single dashboard to monitor all of your investments is one of the main reasons people use crypto portfolio trackers. Using a thorough tracker before making a significant trade can provide you with a clear image of the worth of all of your different coins.
Eases portfolio management
In the midst of thousands of different cryptocurrencies, it might be tough to keep track of your assets. Often, consumers fail to pay attention to the fine print and wind up mishandling their crypto investments. This is especially true for serious investors who have a diverse range of assets under management. 
Ensures that you pay the correct taxes
The more trading activity you engage in, the more complicated your tax reporting can be, especially if you're documenting your activity manually. Investors might use portfolio trackers to verify they are paying the correct tax rate based on their activities.
Helps you stay up-to-date with real-time market prices
It is possible to keep tabs on the average price of various cryptocurrencies in real-time using a variety of portfolio monitors. It's a solid strategy to remain on top of current events so you can make well-informed judgments when the time is right.
In summary
It's unlikely that you need a cryptocurrency portfolio tracker if all you plan to do is invest in Bitcoin. It is, however, critical to have a fast and effective way of displaying all of your assets at the same time when you have several different coins to manage.
A cryptocurrency portfolio tracker is a great help in this situation. For investors, these trackers provide a comprehensive view of all their cryptocurrency holdings, including real-time price fluctuations, thanks to innovative technologies.