The concept of the VPS as it relates to forex trading can be a little confusing to understand since virtual hosting is more familiar to those dealing in applications such as website design and cloud services. However, the concept of a website or cloud hosting that allows its user to access all their data remotely from anywhere globally applies very similarly to a forex VPS.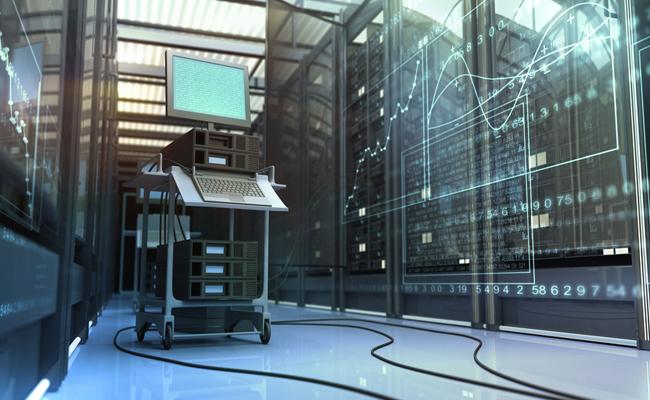 A VPS (virtual private server) is a hosting service that can run a copy of a trader's operating system remotely on any computer in the world. The second function of a VPS is in acting as a faster internet connection provider that allows for quicker trade execution and ensuring a trader's trading platform stays online 24/7 regardless of system errors, power outages, or hardware failures. 
This particular function is necessary for traders that trade with robots or EAs (expert advisors). Primarily, a VPS is only handy for those kinds of traders relying on automated trading. However, another perk is due to the robustness of the internet connection; traders believe a VPS can reduce slippage to some extent.
The three main benefits of a VPS in more detail
We've just outlined the three core benefits of a VPS above, though we'll look into them deeply.
Remote access
A VPS can be beneficial for traders traveling frequently and those who prefer not to carry their personal trading computer or laptop around. A VPS eliminates the need to purchase any device because one can log into their trading platform using any computer remotely.
24/7 seamless internet access with no interruptions
This particular utility is of paramount importance only for the traders who rely on expert advisors. Since EAs trade autonomously, a loss of internet connection from a trader's local computer means the EA wouldn't be able to execute any positions. Anyone can experience a sudden power outage that unexpectedly shuts down their computer. 
The recovery time from restarting the system to logging back into the trading platform can mean lost time (which may result in lost profits) where the EA hasn't executed any trades. With a VPS, even with a power outage, internet disconnection, or any other error, the EA would still have the opportunity to operate normally. Using a VPS can also enable those who use EAs to voluntarily switch off their computers and still allow them to work.
Reducing latency (which can minimize the chances of slippage)
This function is also a benefit for using a VPS, though it cannot definitively remove the occurrence of slippage. The argument here is a trader's ordinary internet connection can, on rare occasions, fluctuate, which can cause their orders not to execute when they should. This occurrence is known as latency. When we think of trade execution, we are talking about milliseconds. Because a VPS would consistently connect to the broker's server, orders can execute slightly faster. 
The difference in this regard is technically a few milliseconds, though some argue this difference can affect the possibility of slippage. Although traders can experience the slightest of delays in trade execution with a weakening internet connection, slippage isn't always the result of this but rather market dynamics. A VPS can ensure by optimal entries that orders occur with zero delay, though slippage can occur due to volatility even with the strongest internet connection.
An additional advantage may also be the security aspect. Most VPS providers offer antivirus software and other resources to secure the native computer systems of their clients. 
Which traders should consider a VPS?
The adoption of a VPS in the forex industry isn't prevalent for the vast majority of trades. As we've established, a VPS is really only useful for traders using expert advisors and, to some extent, traders who travel frequently and prefer to check their trades on the go. Regarding the latency, this could be an issue for high-frequency traders who may demand a service that allows for accurate entries without the possibility of latency. 
If we look at the current landscape, most STP brokers use multiple liquidity providers, reducing the chances of latency, slippage, and re-quotes significantly. Therefore, a VPS may not necessarily be a valuable service to pay for monthly if it doesn't offer a tremendous difference.
How much does a forex VPS cost?
One of the drawbacks of a VPS is that it's not typically a free service. Most brokers offer a free VPS, though, on the condition, traders fund a specified minimum amount in a live account or meet specific lot requirements. 
Because many people cannot afford such amounts, they have to consider paying a monthly subscription for a VPS. As with any service, there is no standard fee. A VPS can start from $10 up to a few hundred dollars, depending on the provider and features. Traders can usually make do with the cheapest option because the RAM and disk space are more than sufficient.
Key considerations in selecting the best possible VPS
Most of the considerations on selecting the best possible VPS are concerned with the VPS performance and location.
Performance-wise, users should aim for the best technology available in the VPS, which reduces latency and accepts a wide range of trading platforms or applications. 
One of the most critical metrics of any VPS is the uptime. The uptime merely refers to the time at which the VPS is available online. Naturally, anyone prefers to have a VPS that can operate 24/7 with no downtime. Therefore, a crucial aspect of any VPS is at least 99.9% uptime. Another issue to factor is compatibility. A good VPS should support a variety of operating systems such as Windows, Mac, and Linux.
Regarding the VPS's location, traders should opt for a VPS as near to their broker's server as possible to, again, reduce latency.
Conclusion
Although there are incidental benefits in using a VPS, arguably, the people who should really contemplate on a VPS are traders who use expert advisors because these systems need uninterrupted internet access. Any other traders can still perform fine without a VPS.