Let's talk about the 1000pip Clamber System today.

The presentation welcomes us with this great statement that the EA is ready to make us reach. The developers know everything to make the robot and us successful.
Product Offering

We're in November, but the sale is still up.

The next we see is a fake 5-star rate from an Investing site. 

Clicking on it, we were redirected to a page about brokers. It's looking like a manipulation.
There are just two pages of useful information about the 1000pip Climber System, so we've gathered everything up in the next list:
The EA is a semi (?) automated trading solution.

The system analyzes the market and automatically detects Entry Point, Stop Loss, and Take Profit levels.

The system has a notification feature. We can get notifications via sound, pop-up, and email.

The signals that are generated by the system are pending orders.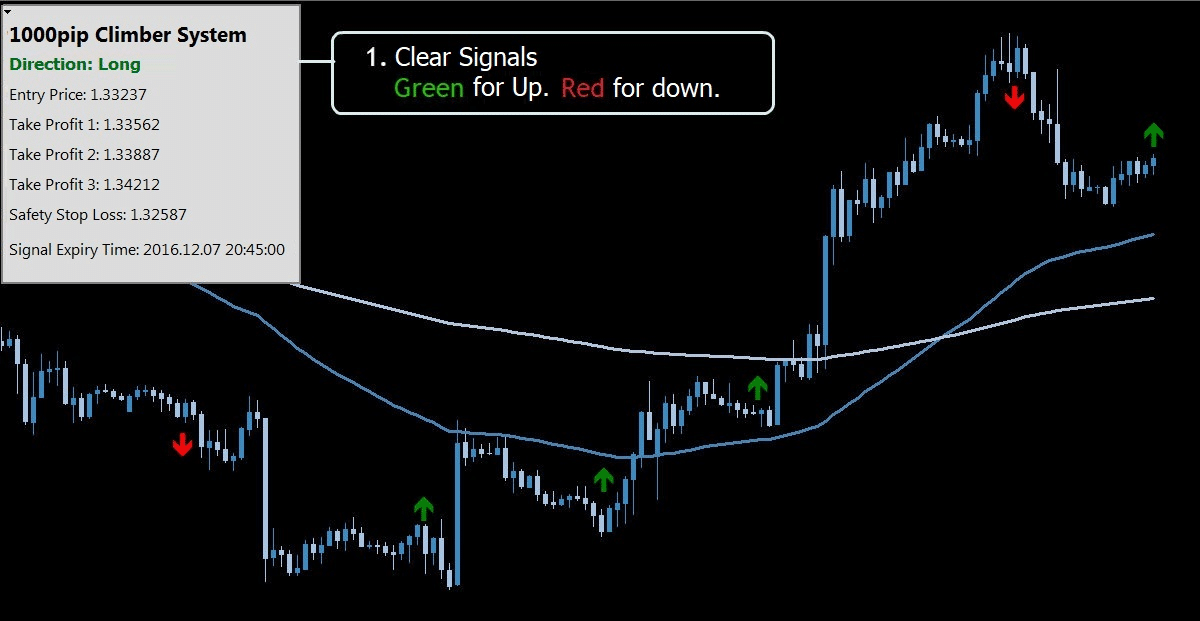 It looks like the system provides only information for manual trading. From the screenshot, we can see Entry Price, three Take Profits, Stop Loss, and Expired Time.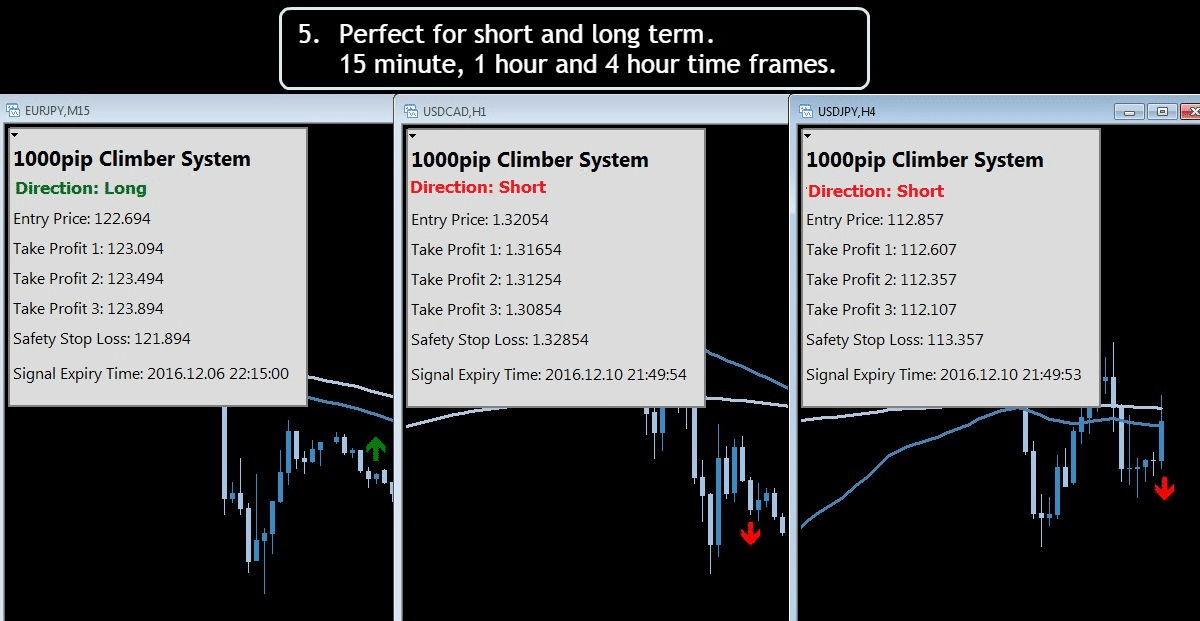 We can receive these signals for three mentioned time frames: M15, H1, and H4.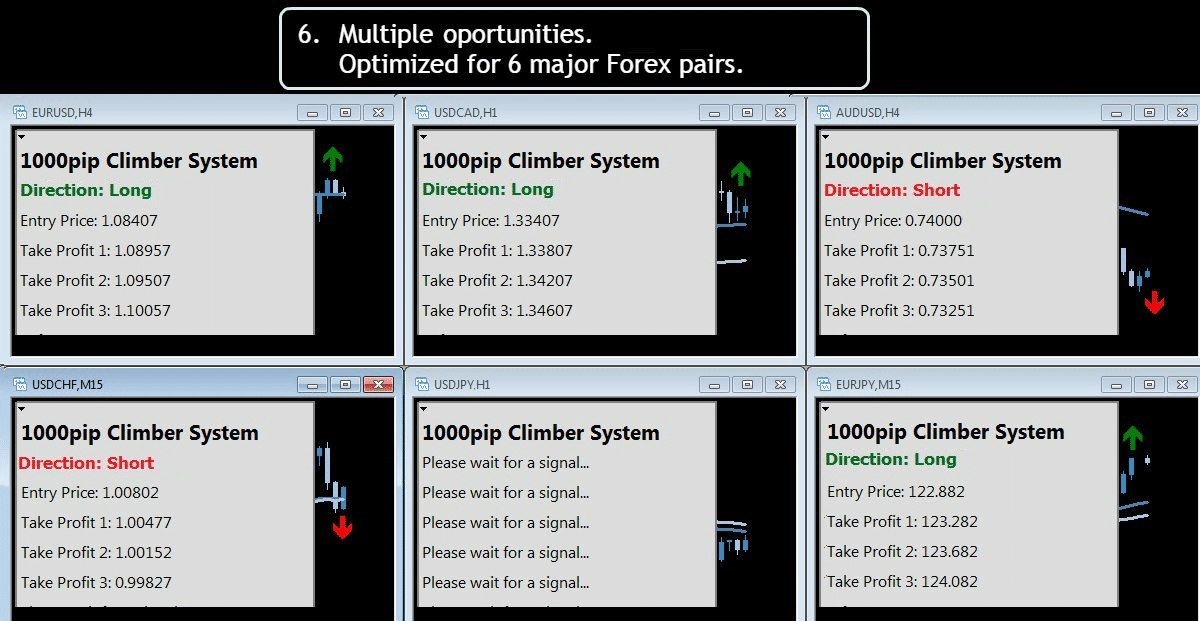 The signals can be generated for EUR/USD, USD/CAD, AUD/USD, USD/CHF, USD/JPY, and EUR/JPY.
Product requirements
We have to run it on the MT4 terminal.

It should be compatible with any broker.

We have to have all these symbols in the terminal to start trading.

We have to attach the indicator to every chart.
Trading Strategy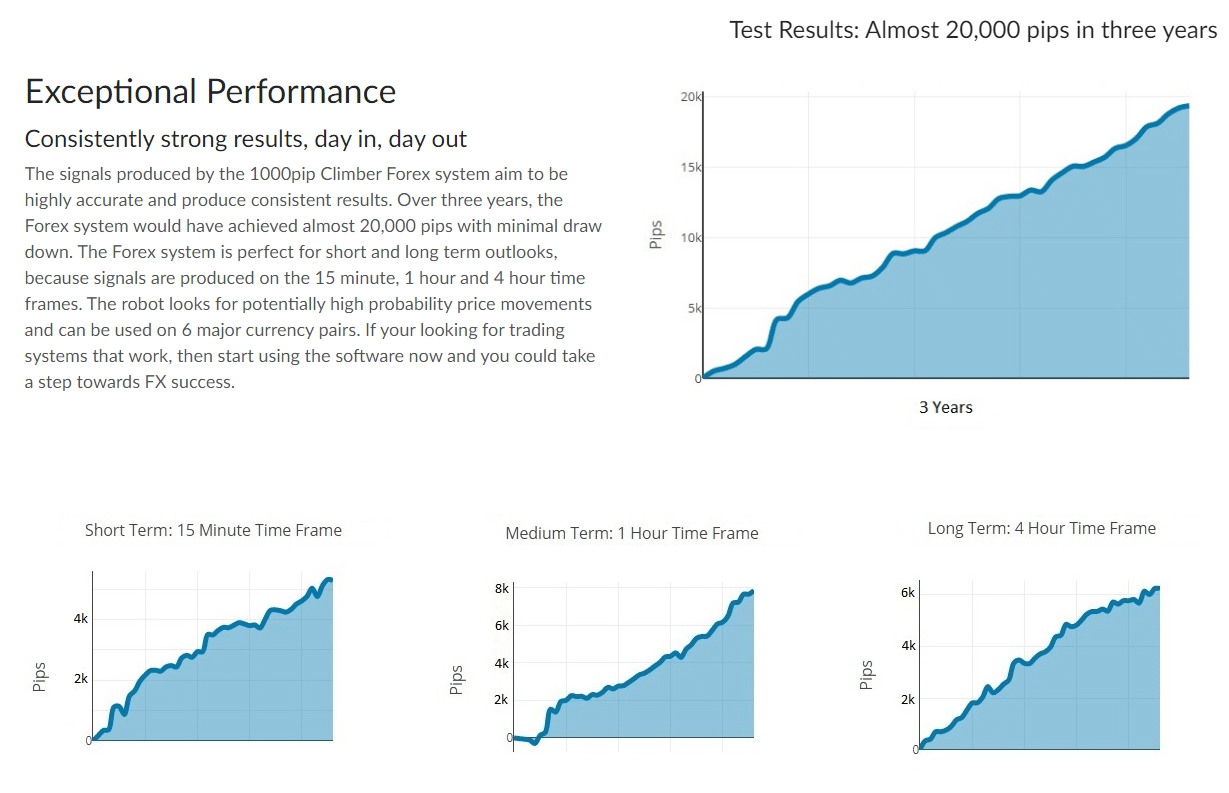 Instead of real backtests, we have to trust these unclickable pictures and the number of gain pips the devs insist. The tests were "performed" on M15, H1, and H4 time frames.
Trading Results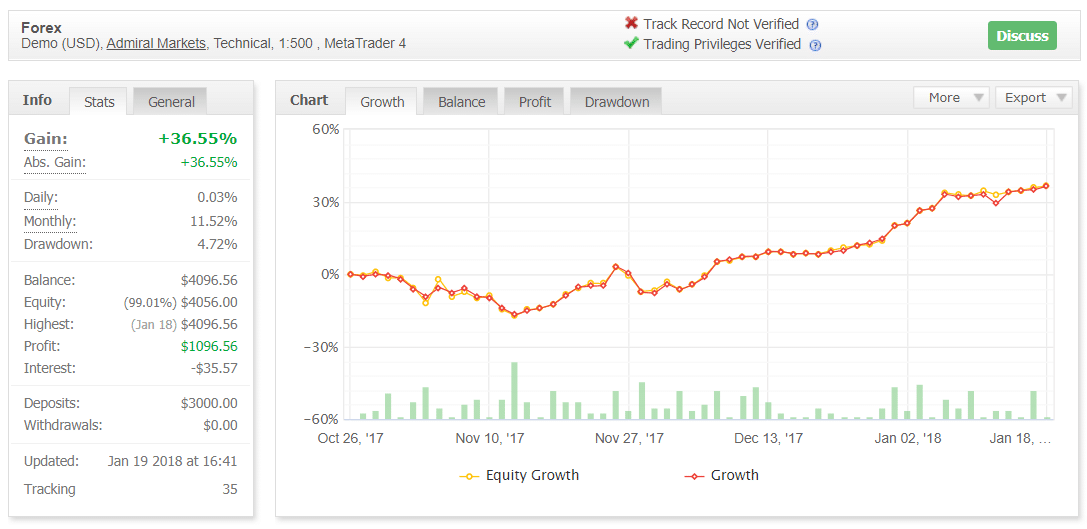 It was a demo USD account on Admiral Markets that traded manually. There was a Track Record Not Verified. The trader trades with 1:500 leverage on MT4. The account was created on October 26, 2017, and stopped on January 18, 2018. The account was funded at $3000. An absolute gain was +36.55%. An average monthly gain was good and equaled to +11.52%. The maximum drawdown was 4.72%.

He traded 282 deals with 1518 pips. An average win (28.53 pips) equaled an average loss (-30.95 pips). The win-rate for Longs was 57%, for Shorts was 65%. The average trade length was over 16 hours. The Profit Factor was mediocre (1.35%).

Signals were generated for six symbols. EUR/USD looked so wild to trade with these signals (there was only a 30% win-rate). 

Most signals were during European and American sessions.

Trade frequency looked out of place.

The trader trades with around 5%-7% risks to the account balance.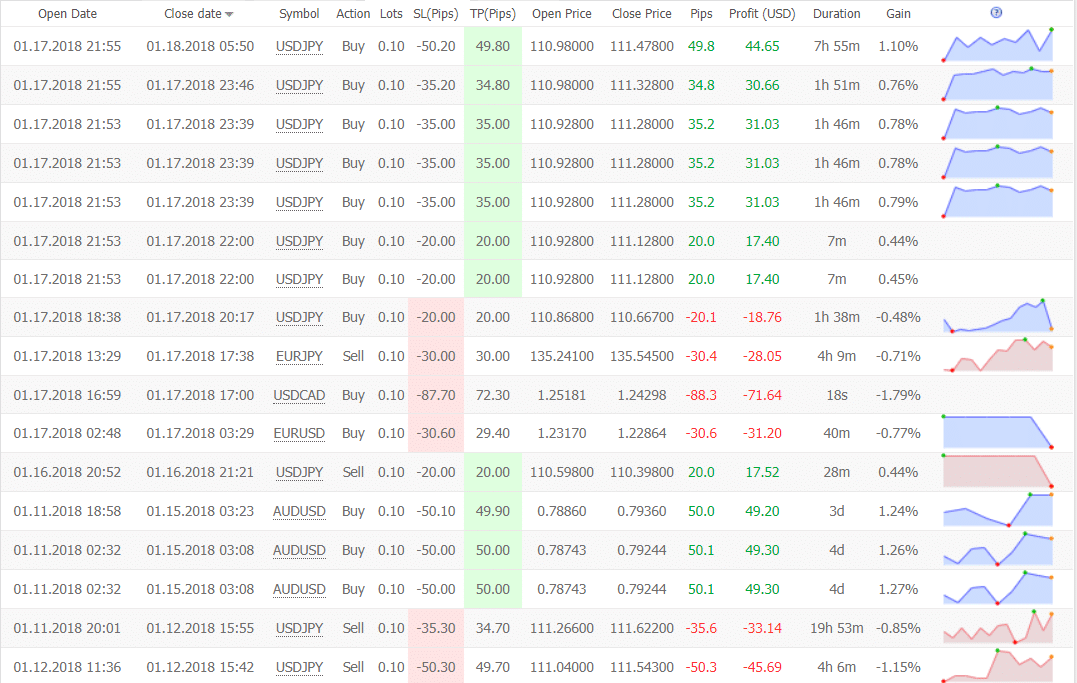 As we can see, there were various TP and SL levels for almost every trade.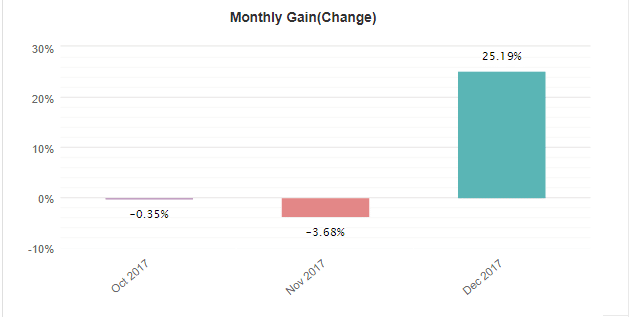 The first two months were not profitable.
People's feedback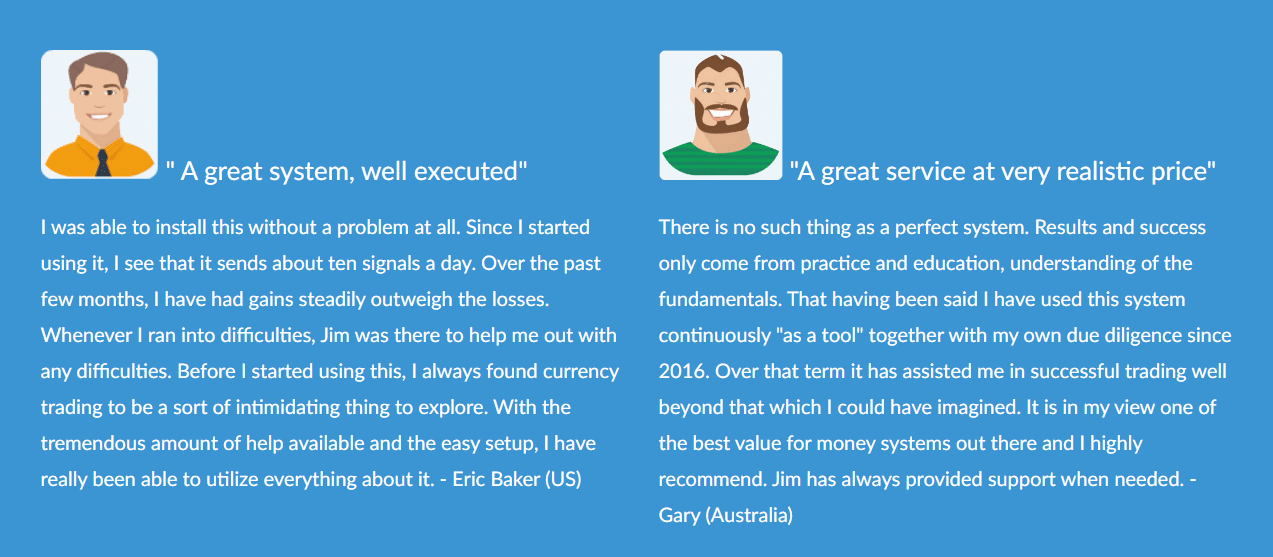 The site includes some fake feedback without any numbers. 
PROS
Cheap offer
Demo-account manual-traded trading results provided
CONS
No team revealed
Little explanations about settings provided
No strategy explanations provided
We saw this Indicator many times for free across the web
The trading activity was stopped two years ago
The Site hasn't updated since 2018
Fake people feedback
No money-back-guarantee provided
Verdict
It's an Indicator that runs around the web for years. It has little improvements, but selling it for $300 was a wrong decision. Trading results, the site updates show that everything's abandoned for over two years. Now, it's not an option at all. For many trading with Indicator is a quite complicated process because you have to know trading a bit to know where an Indicator tells you the right info, when not.