We'd like to tell you about an Aeron Scalper and Grid EA. The presentation looks like it's from 1998. It doesn't look cool at all.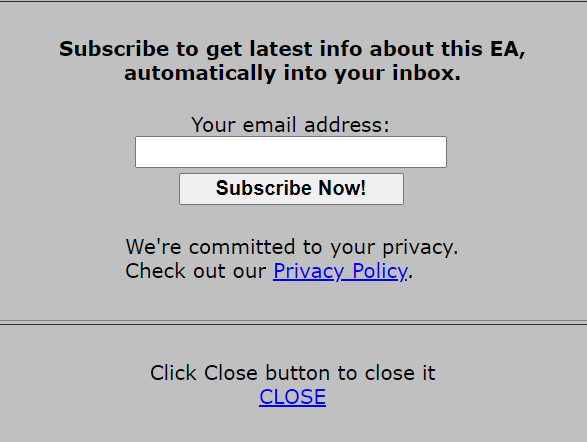 If we stay on the site for more than five seconds, we get this offer to get updates about an EA on our email, like it's something important for us to follow asap. 

The presentation includes many pages.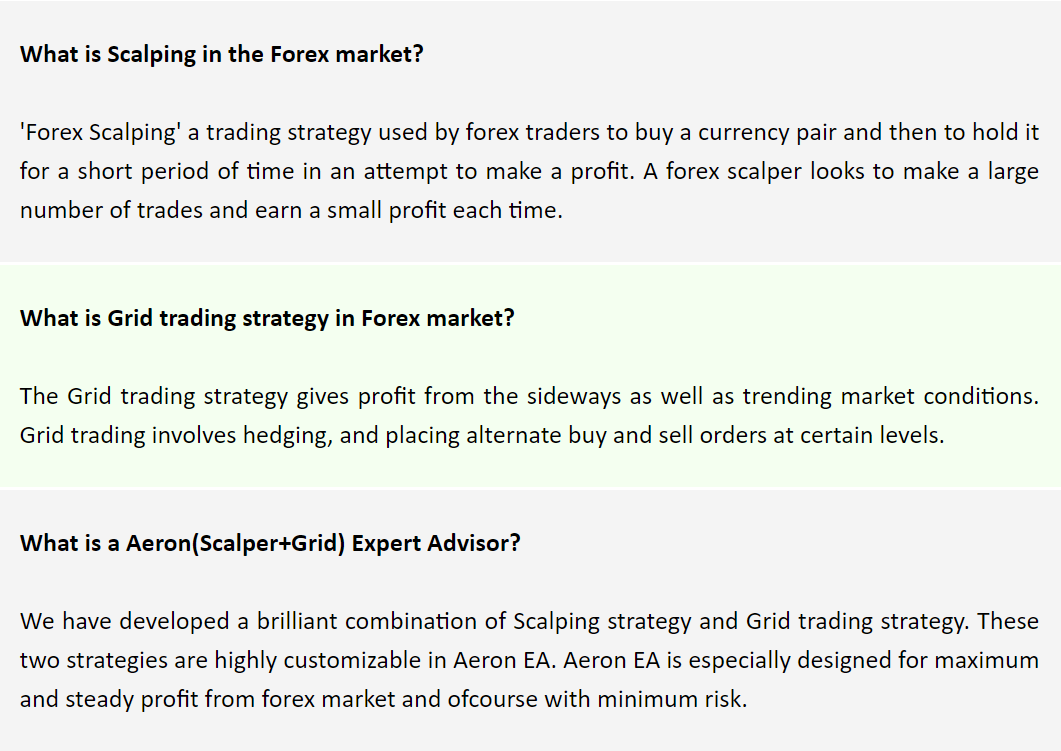 Next, we see trading results (we'll come back to them in the trading results chapter) and explanations of what are scalping and grid trading strategies. It's good from the developer side to explain a Grid strategy because many developers are afraid to even mention it.
There's a several age presentation, but with trading results. From the chart, it looks like EA handles grid trading, but if tomorrow won't it be able to? There are many questions. 
Product Offering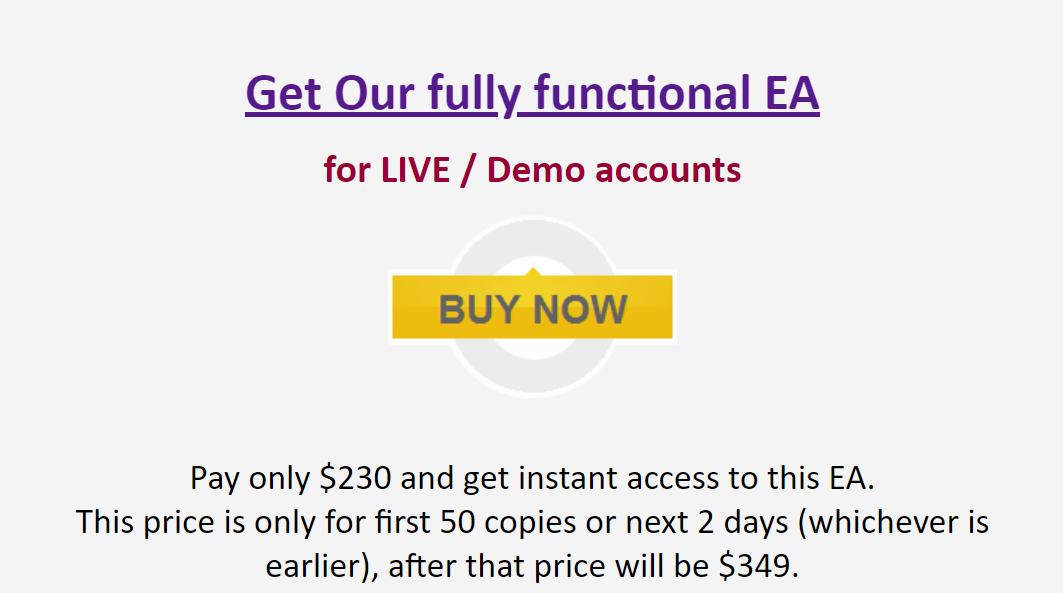 The offer is as simple as that. We have to pay $230 for a copy of the EA. There's a manipulation that the price will be increased soon. No money-back-guarantee was provided.
Let's talk about its features that we can find in the presentation:
There's a risk management feature that sets SL and TP levels for every placed order.

The money management system allows setting any percent of risks we want to trade. It'll calculate Lot Size according to risks to the account balance.

Lot Size would be increased if the balance grew and decreased if not.

The EA is a fully automated trading solution.

It can trade pretty well during any market condition, from a flat market to a volatile market.

The robot was designed for an MT4 platform.

It trades on the lowest timeframe – M1.

There are several symbols to trade: EUR/USD, EUR/JPY, USD/JPY, CAD/JPY, and AUD/CAD.

We have to run EA 24/5 or set it on VPS.

If the scalping strategy fails, the robot uses a grid one.

The leverage level can be any.

The robot trades 5-10 trades daily.

Future updates are free.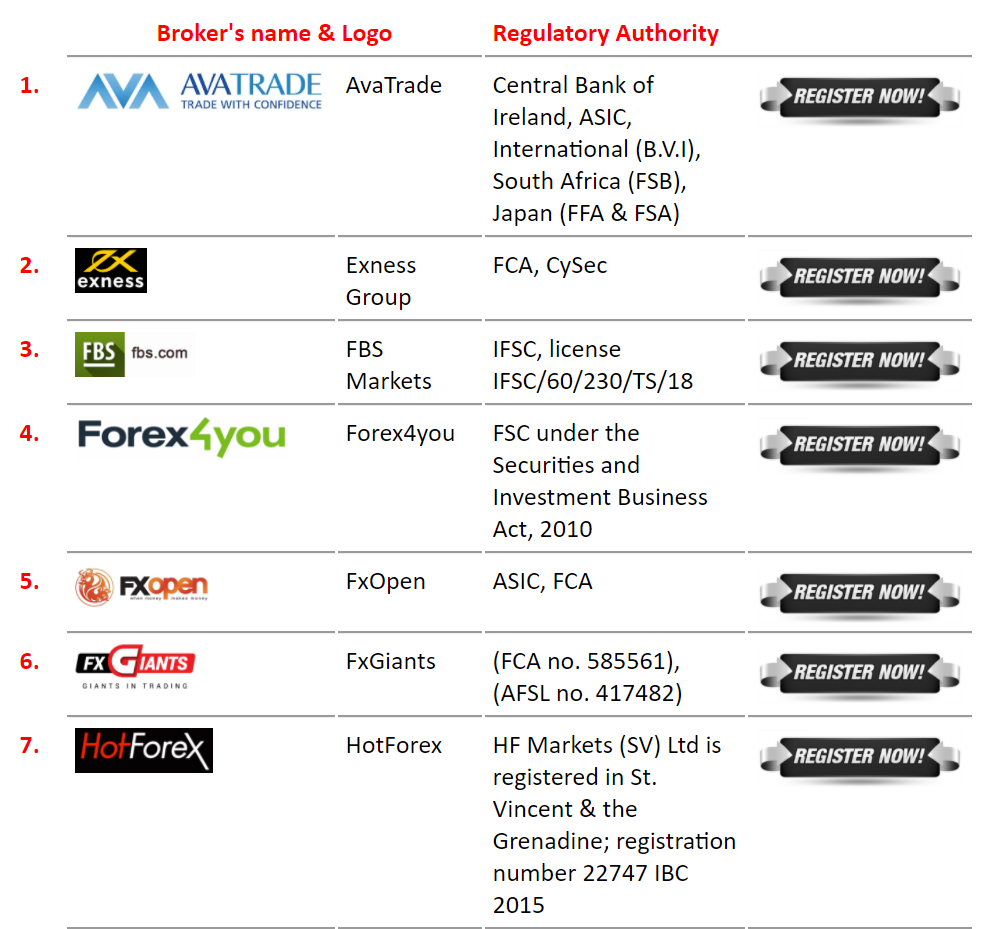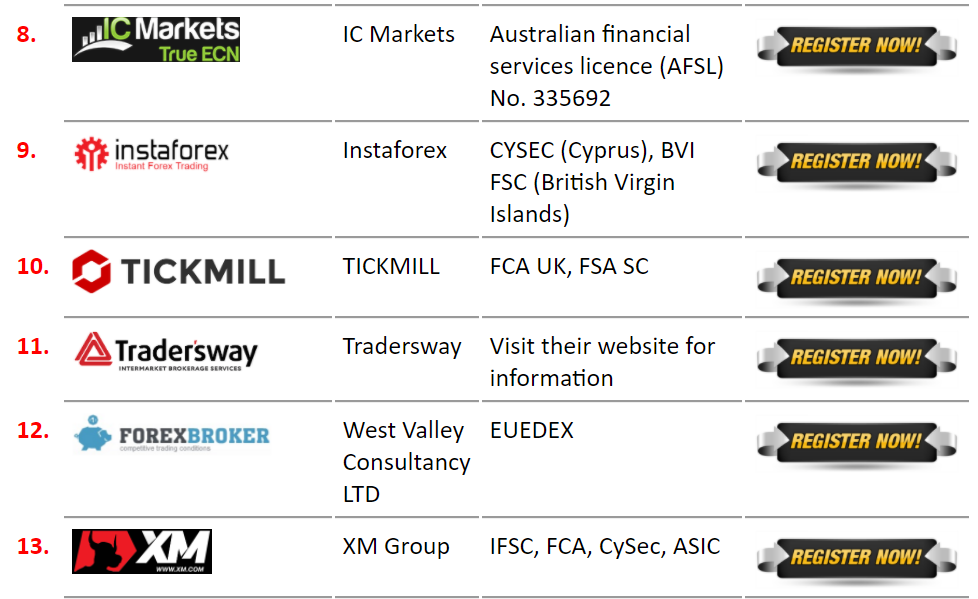 There's a brokerage company's list that unites many solid ones. Of course, there are referral links.
Trading Strategy
The robot performs two strategies: scalping and grid. It's hard to tell from fxblue-verified trading results if it uses other risky strategies like hedging, arbitrage, averaging, and so on.
Trading Results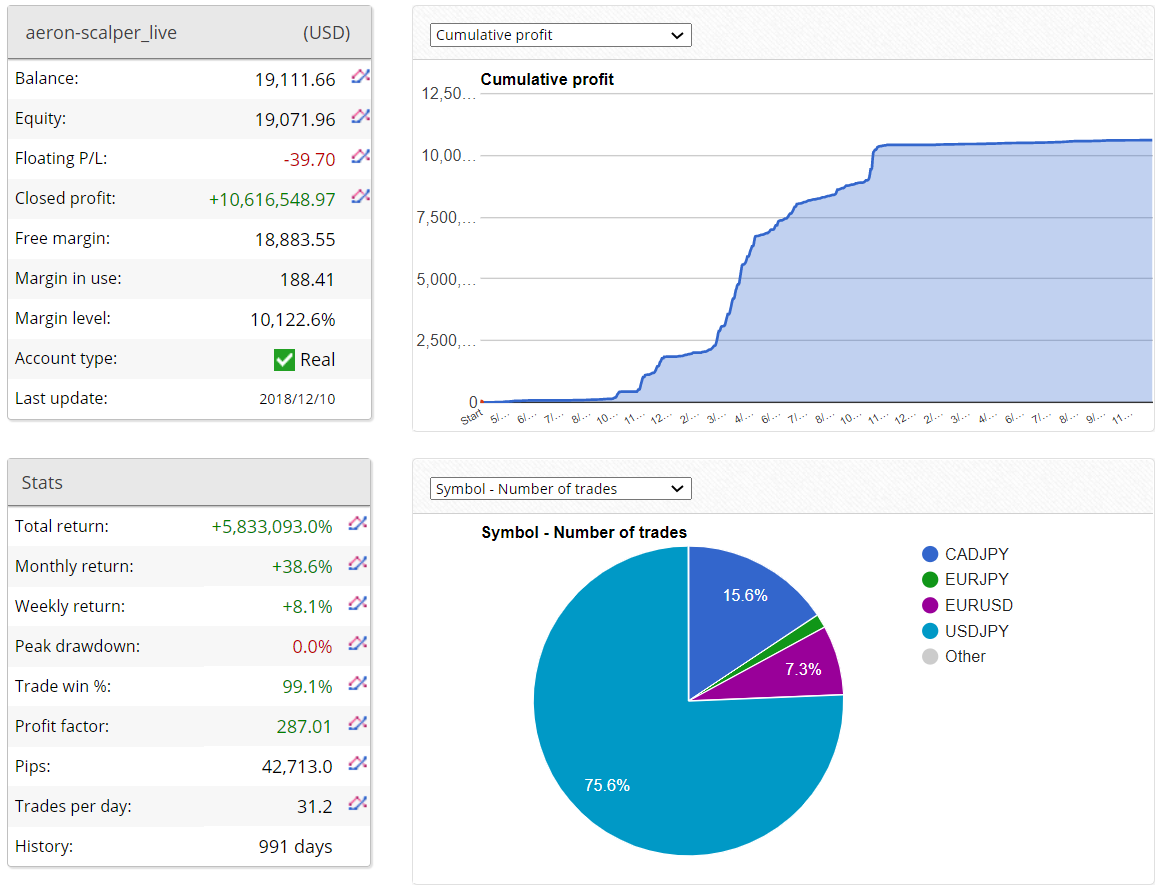 There was a real USD account with $10,6M of the profit that was withdrawn two years ago. 

Now, there's only a demo USD account online. It was created at the end of July 2020. Since then, the EA has increased a $10k balance up to $17.5k. 

It trades only EUR/USD instead of all mentioned pairs. The win-rate is not so high as a professional scalper (80.8%). An average monthly return is very solid and equals +27.3%. The Profit Factor is low (1.16). Trading frequency is ten deals daily. The account is online for 67 days.

As we can see from the average win/loss, SLs are three times higher than TPs. An average trade length is several hours (6.2). The EA tries to close deals on the same day to not to keep them over a night. The average result is 11 pips, and this is good for a scalper.

It's performed 687 deals, having provided $7554 of the profit.

Aeron robot trades equally by the number of orders, Profit Factor, and win-rate both directions.

As we can see, one strategy has brought $3316 of losses, when another one has brought $10871 of profits trading three times fewer deals.

As it should be, Thursday is the day of scalper's most activity.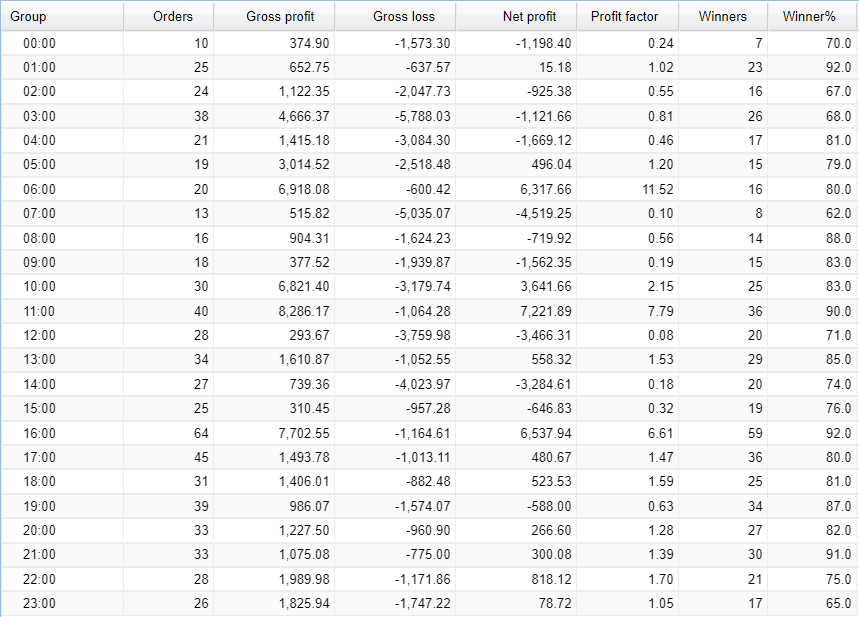 It trades all day.

October 2020 was the first month that was closed with a Net Loss (-$123).
Customer reviews

The company has a profile with a small score (2.02/5) based on 11 reviews on the Forex Peace Army.

There were performed many tests with such varied results.

There are many negative testimonials, even without a provided rating.

There's no EUR/USD across the pairs that showed good profitability.

As we can see, we can't backtest it well because it doesn't open trades on demo accounts.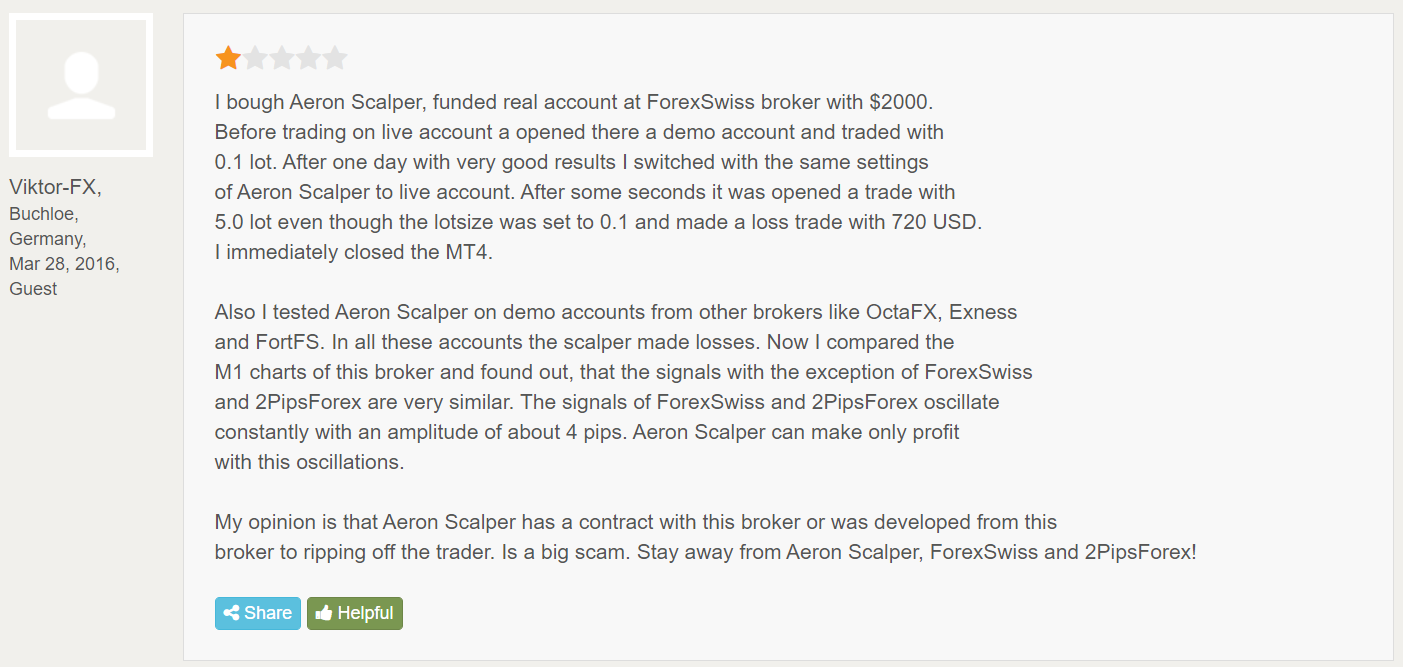 There's no real money-management because the EA can simply open a trade with 5 Lot Size instead of 0.1.

That's the funniest comment.
PROS
Strategies are explained
Verified trading results
CONS
No team revealed
Real account trading was stopped two years ago
Demo account results are in times lower
One of the strategies behind the system is unprofitable
Pricing is high
An FPA account has a mediocre rate
Verdict
No, we wouldn't trust it. Much negative feedback without any reaction from the dev side shows that they don't care at all about the company's reputation, people's trading results, and experience of using their EA. The developers didn't provide any details about features and settings that we can customize or what they help us trade better, like News Filters, Spreads, and Slippage protection. The vendor stopped trading using its EA several years ago. Trading on the demo account was stopped three weeks ago. If the EA was this good, they would keep trading.