Aura Pro is a robot that works with EURUSD and GBPUSD cross pairs. The system has received some testing based on the 10 years of tick data. Trading results show that the advisor is not quite profitable. To figure out this, we have prepared this review. 
Product offering
The presentation includes some details explained about how the system works. 
Aura Pro provides automatic trading on a terminal. No extra deeds are needed. 

It executes orders following a Grid of orders strategy. 

There are explanations like this provided: "In machine learning, hyperparameter optimization or tuning is the problem of choosing a set of optimal hyperparameters for a learning algorithm. A hyperparameter is a parameter whose value is used to control the learning process. By contrast, the values of other parameters (typically node weights) are learned."

There's a $345 price for several last copies. 

"Every ten copies the price will increase by $100, the final price is $995."

We can get recommendations that we may need during working with the system. 

We can purchase a MT4 or MT5 version. 

It isn't sensitive to broker conditions. 

The advisor is easy to install. 

The robot received all required optimizations.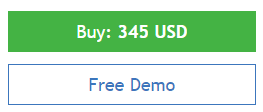 We can purchase Aura Pro for $345. Alas, the developer decided not to provide us with rental options. So, no cheap entry available. We can download a demo copy of the robot for free.
Trading strategy
The robot uses a Grid of orders and Martingale to recover. 

We are allowed to attach the system to the charts EURUSD, GBPUSD, EURGBP, EURCAD, USDCAD, EURCHF, and GBPCAD.

The time frame should be H1. 

We should keep our account at $1000 or higher. 

The leverage is 1:500.
Trading results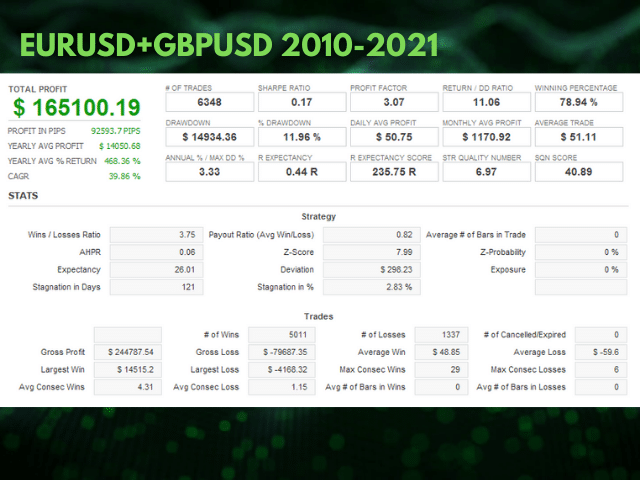 We have a backtest that unites two cross pairs EURUSD and GBPUSD pairs on the tick data from 2010 to 2021 years. The total net profit has become $165,100. The profit factor was 3.07 when the maximum drawdown was 11.96%. An average win rate was quite high, 78.94%.

Providing us with actual trading results is a great way to increase a level of trust between us. The system works on a well-deposited account. The initial deposit was $11,800. We have a ForexChief broker. The maximum drawdown is low, 1.1%. Maximum deposit load is 2.3%. Aura Pro works with a low win rate, 62.6%. An absolute growth has amounted to 9.81%.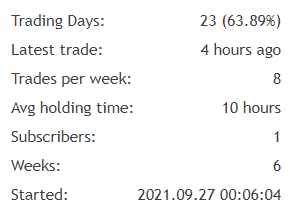 The average trade frequency is only eight deals a  week when an average holding time is 10 hours.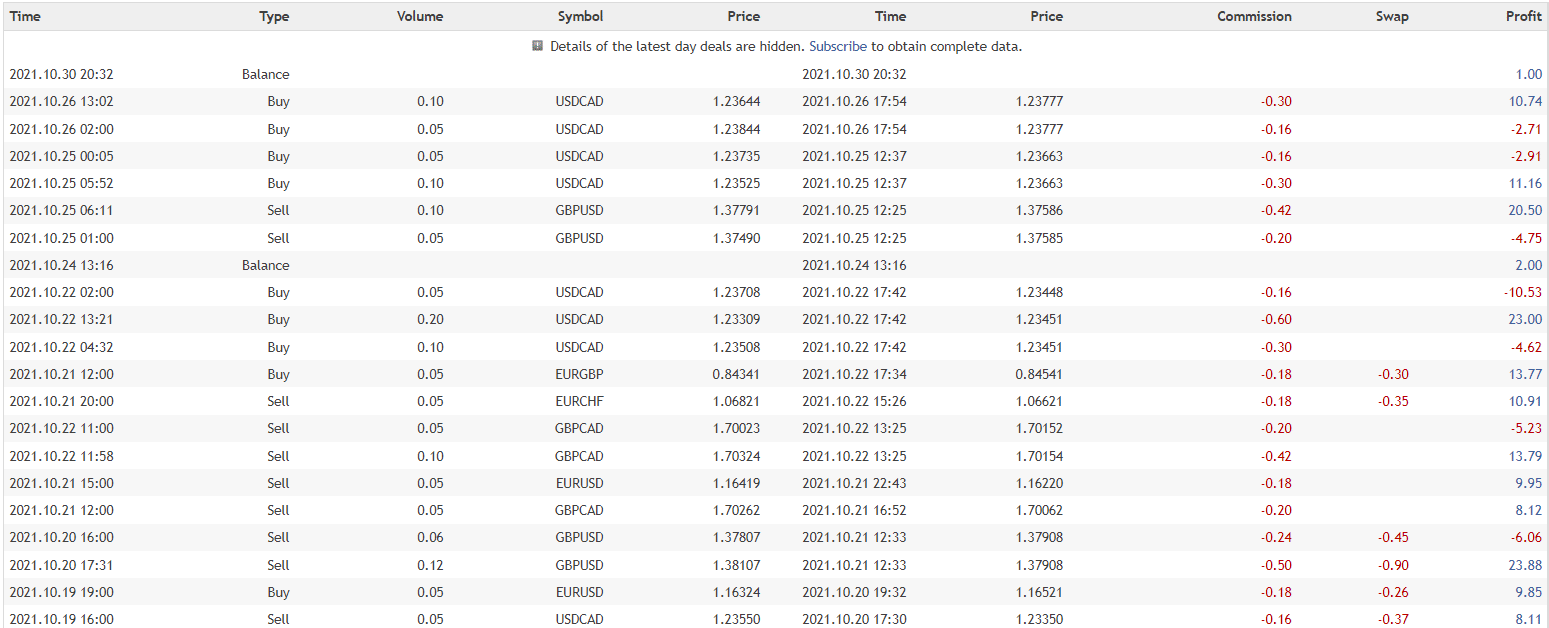 The system uses Martingale to make more profits. 

There were 148 orders executed by the robot. The best trade is $65.28 when the worst trade is -$17.19. A recovery factor is truly solid (43.78) when the profit factor is 3.91. An average monthly growth is 5.92%.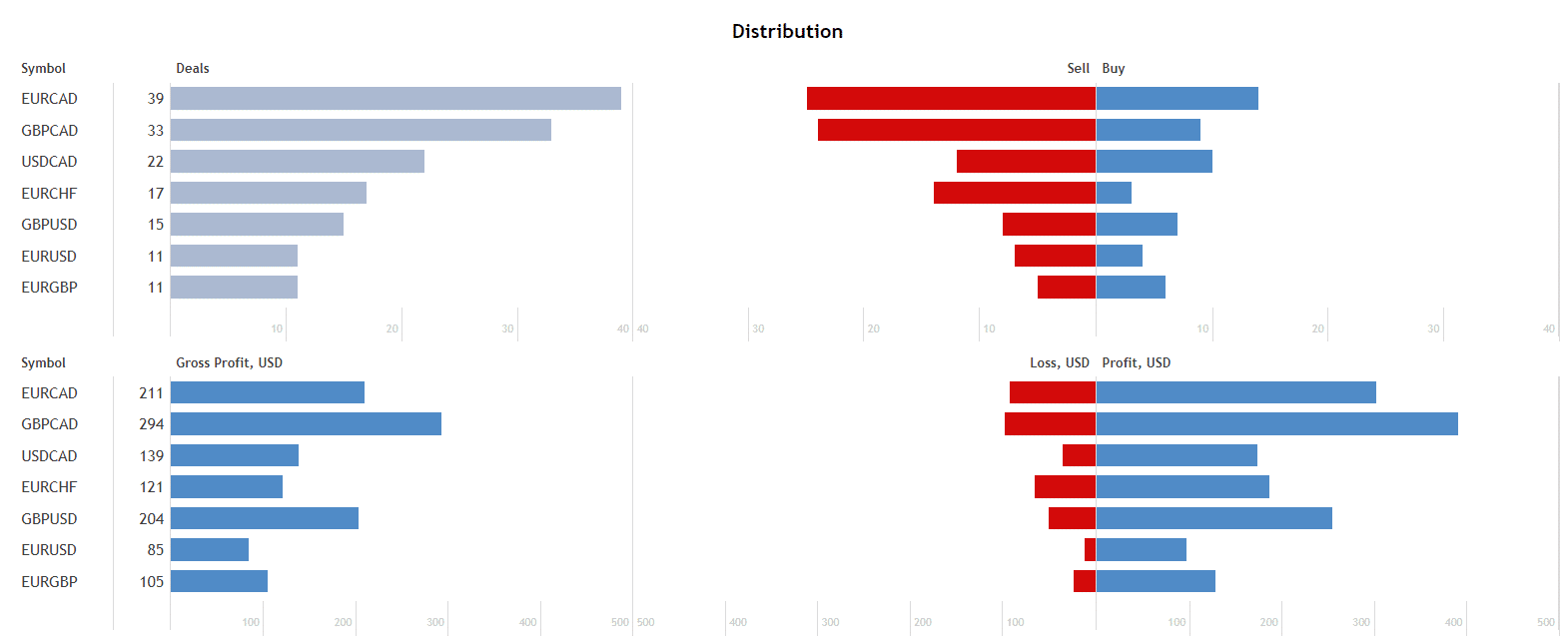 EURCAD is the most actively traded day with 39 orders. We may note that the system is profitable mostly in the buy direction. 
Customer reviews

Stanislav Tomilov is a developer from Russia with a 9146 rate. He has over six years of Forex related experience. A products' rate is 3.7 based on 107 reviews. There's a link on a Telegram channel. 

The system has some positive comments about its performance. We can't check them out if they are trustworthy. 
PROS
Backtest reports provided
Trading results shown
CONS
No risk advice given
No settings explanations provided
A Grid with Martingale combo on the board
The system works with low profitability
No people testimonials written
Verdict
Aura Pro is an advisor that focuses on trend based trading ways. The system works with a Grid of orders with Martingale as an extra. We expect that the robot should receive updates that help to increase its profitability and stability. Now, we have no real testimonials to be sure it works well on people's accounts.