Due to the rapid advancement in technology, the volume of the Forex trades being carried out online has increased to a great degree. Along with this, scammers in the Forex markets have also evolved their techniques, targeting those individuals who do not know their way around the market. As such, you must have the required know-how to differentiate between the honest and unscrupulous Forex traders.
Types of Forex scams
The different types of Forex scams. We have divided all of them into five large groups and invite you to look at each one in more detail below.
Automated trading programs, expert advisors, and robots
While dealing with Forex EAs and robots, you must be wary of unrealistic promises made by the seller. No automated trading system is perfect, and a genuine robot will provide you with real market figures. When you see a robot that promises a huge percentage of profits, you should check the statistics rigorously and look for open trades.
Some robots use the scalping scheme where they aim to make little profits, thus boasting of a good win rate, which might make a trader think that it is an extremely efficient software. But, with the slightest shift in market conditions, all profits could be lost. Moreover, there are some robots showing extremely good performance using accounts that have no existence in real life.
Once you start trading with such a robot, you will see wider commissions and spreads affecting your profit. Therefore, you must search online to see if the name of the robot is there in the scam list and also use your good judgment while purchasing an automated system.
Signal sellers
Signal sellers will try to sell you a program that claims to point out the best times for dealing in currency pairs. This might be an automated or manual system using economic news, technical analysis, or both. In return, they will ask you to pay a periodic fee.
Think about it. Why would someone sell a system that predicts the market so accurately when they can use it to earn large profits? According to some experts, it is not possible to find systems that allow you momentary benefits in the market. However, others believe that market sentiments can indicate trading opportunities.
If you wish to find out whether the signal-seller is genuine or not, you can get in touch with a renowned broker and start a trading account, entering dummy trades not involving actual money. If you give it some time, you will get to know whether the system works as promised or not.
Phony investment management funds
While in the Forex market, you may get to see several promotions endorsing Forex funds. They typically have a flashy marketing story, but the results are largely unverified. You will be told to invest without any worries, and the profits will keep coming to you eventually.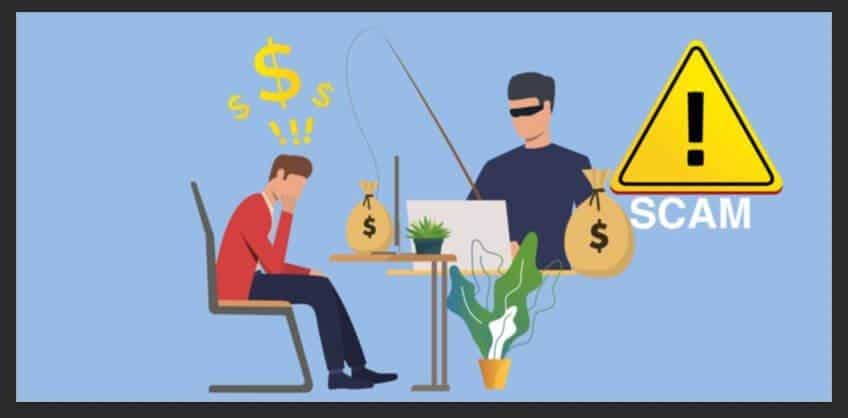 Many scammers use these kinds of advertisements to lure unsuspecting traders into their trap. The organization may straightaway deny contacting you before or after receiving money from you. These scams typically involve an account with an unregistered broker that gets deleted after a few trades.
Dishonest brokers
There is no single regulating body for the Forex market. So, it is a breeding ground for scammers. And, there are several brokers who enter into deals to defraud their clients.
While the trades are not regulated, there are regulatory bodies for brokers themselves. These include FINRA and SEC, so you can check whether your broker has a license from one of these. You can also do some online research of your own for this purpose.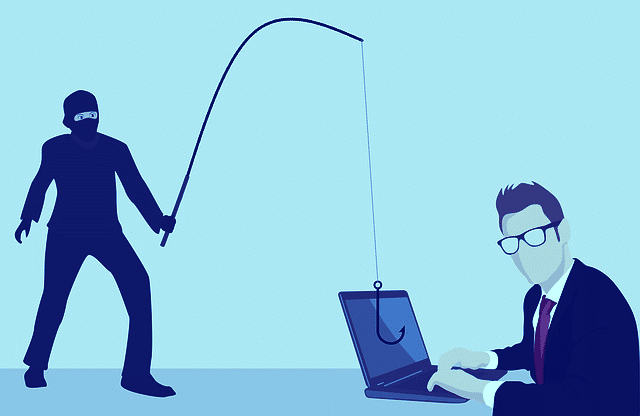 Manipulation of bid/ask spreads
One old scam is where you are offered wide bid-ask spreads for a particular currency pair. For example, the spread in the EUR/USD pair is generally two-three points, but a broker offers you seven pips spreads. With every passing trade, a few pips will be added, which means the commissions will quickly erode the potential profits.
Although this scam is rarely seen these days, you should still be careful while dealing with a broker who is not registered with any regulatory authority. 
How to identify a Forex scam
A tell-tale sign of a scam is a broker offering you something that is guaranteed to provide you with huge returns within a short period of time. Although you have the opportunity to make a whole lot of money in the Forex market if you are patient, there are no shortcuts to make millions of dollars overnight, so you should never be fooled by these promises.
You should also be wary of things like systems that do not show any real-time trading data, the lack of historical information, no contacts mentioned, bad reviews, unregulated offshore headquarters, unrealistic win/loss ratio, ongoing disciplinary actions, etc.
How to avoid Forex scams
You can avoid Forex scams in the following ways:
Be patient, take the time to find a registered and reliable broker, and have faith that your strategies will pay off. Do some research and find regulated and trustworthy brokers who won't try to cheat you.

After identifying a broker, check out their website and see what other people are saying about them. If you see zero reviews for a broker, it is a major red flag, and you should not deal with them.

Perform a rigorous background check on your broker. Check their financial history, business registration, past trades, contacts, etc. 

Learn about the basics of Forex trading so that you immediately catch a lie when a broker is trying to scam you.

You should also check for a demo account, which is a sign of a legitimate broker.
Final thoughts
Thus, you saw how scammers use a number of techniques to swindle their clients, causing them to lose vast portions of money. It is easy to fall victim to the false promises of quick money, and because of this, you should gain adequate knowledge about the market and only deal with registered individuals.