BlackQueen is a just released by Mikhail Sergeev trading advisor. The system is quite young but was downloaded 177 times. The robot was updated several times up to a 1.3 version. Let's figure out if the system is viable to work. 
Product Offering
The presentation looks short and not quite professional. It was a challenge for us to gather all intel in the one place:
The system will work automatically for us executing orders on the terminal. 

The default settings are good to go. 

The minimum deposit requirements are $50. 

It has a user-friendly interface. 

The system calculates stable Entry Points "based on global price movements."

The system works with many cross pairs. 

We can choose what strategy we want to use. 

We are allowed to customize the system as we want. 

There are three trading modes implemented. 

The auto mode allows trading seven pairs from a single chart. 

The system can work only with pairs to which pairs it is attached. 

This way requires proper customization.

We can work with it with any existing cross pair.

There are the next strategies Grid, Hedge, and Martingale. 

The system works on a real account. 

To work with default settings, we have to set it on EURUSD on the H1 time frame. 

The robot requires a Hedge type of account. 

We can work with the next pairs in an automatic mode: EURUSD, GBPUSD, AUDUSD, NZDUSD, USDCHF, USDCAD, and USDJPY.

The system doesn't execute short-term strategies like scalping or pipsing.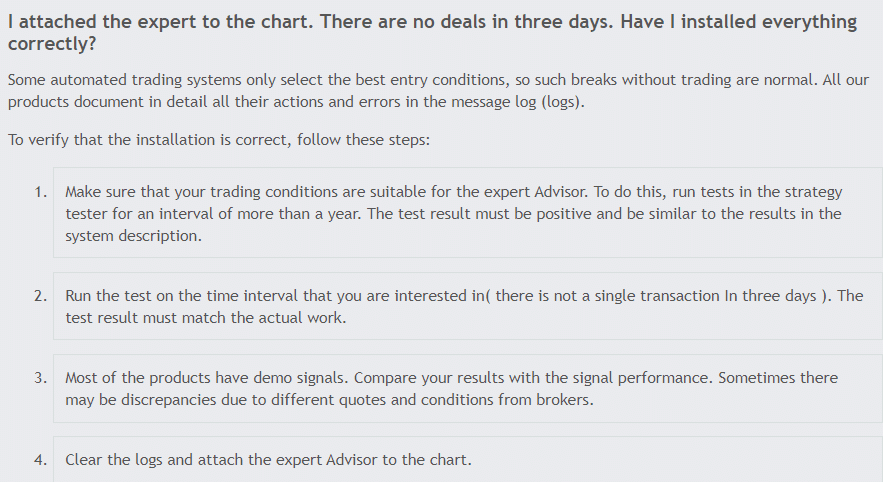 We have a list of common cases and what we have to do. 

The system should be tested before usage.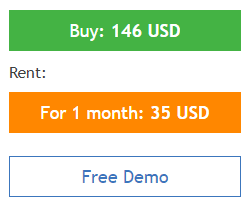 The robot can be bought for $146 for a lifetime copy. The rental option is available for $35. The deal is not supported by a refund policy. We can download a demo copy to test it on our broker tick data. 
Trading Strategy
It works with Hedge, Martingale, and most likely Price Action strategies. 

The robot opens trades on EURUSD, GBPUSD, AUDUSD, NZDUSD, USDCHF, USDCAD, and USDJPY.

The time frame would be H1 if we got it correctly. 
Trading Results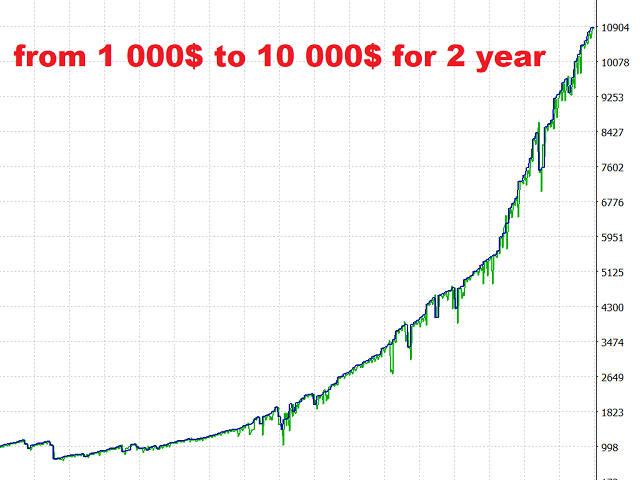 We have only this chart as proof that the system was backtested well. There can be noticed significant losses that were recovered using an insane level of Martingale. 

We have a real ECN account on RoboForex. The system has been running for fourteen weeks. The signals have high reliability. The maximum drawdown is 2.6% when the maximum deposit load is 12%. An initial deposit was as low as possible, $100. The leverage wasn't optimal 1:300. The absolute growth is 32.93%.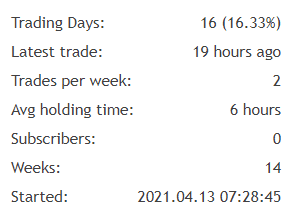 The trading days are 16.33% of the total online days. An average trade frequency is two deals weekly. An average trade length is six hours. 

The robot closed the first three months with profits, but they vary so much. 

The drawdowns were low and short-term. 

The robot closed 26 orders with a 100% accuracy rate. The recovery factor is 829.75. It works in both directions equally. The profit factor is 119.54. An average profit is $1.29.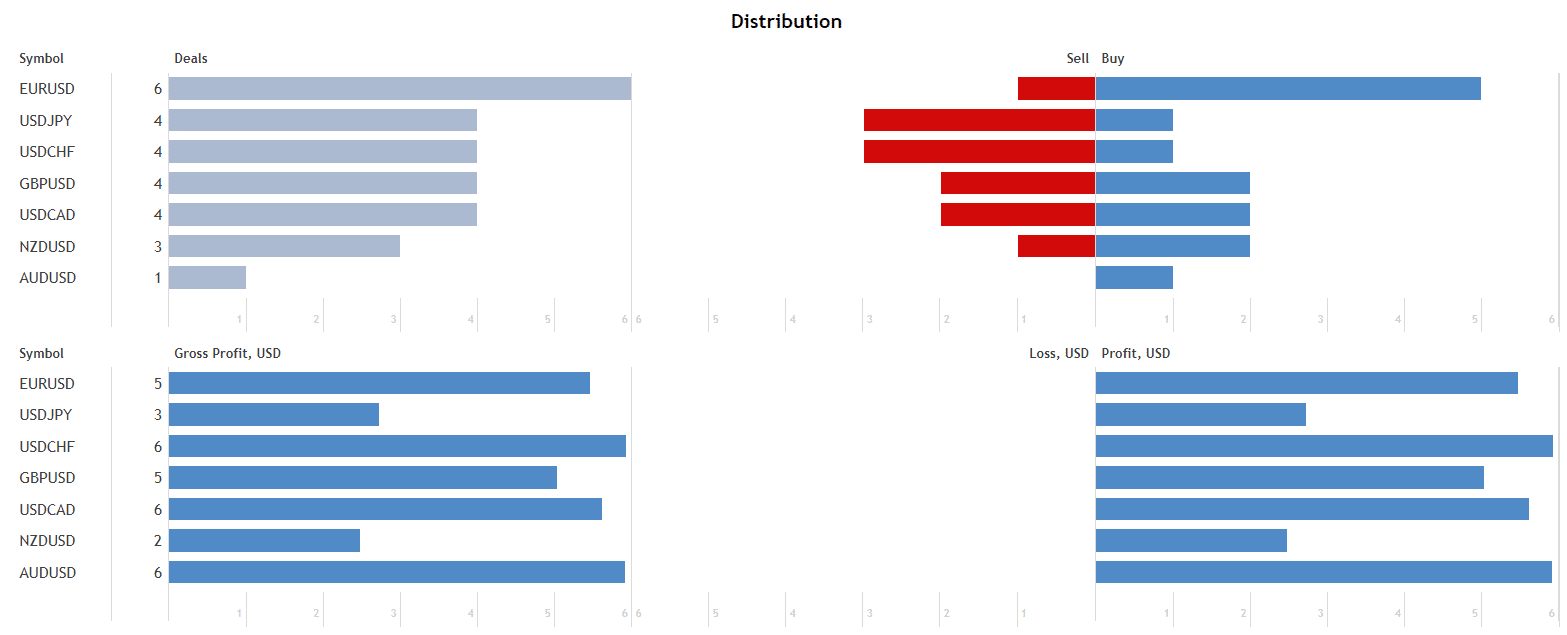 The less traded symbol is AUDUSD, with one deal.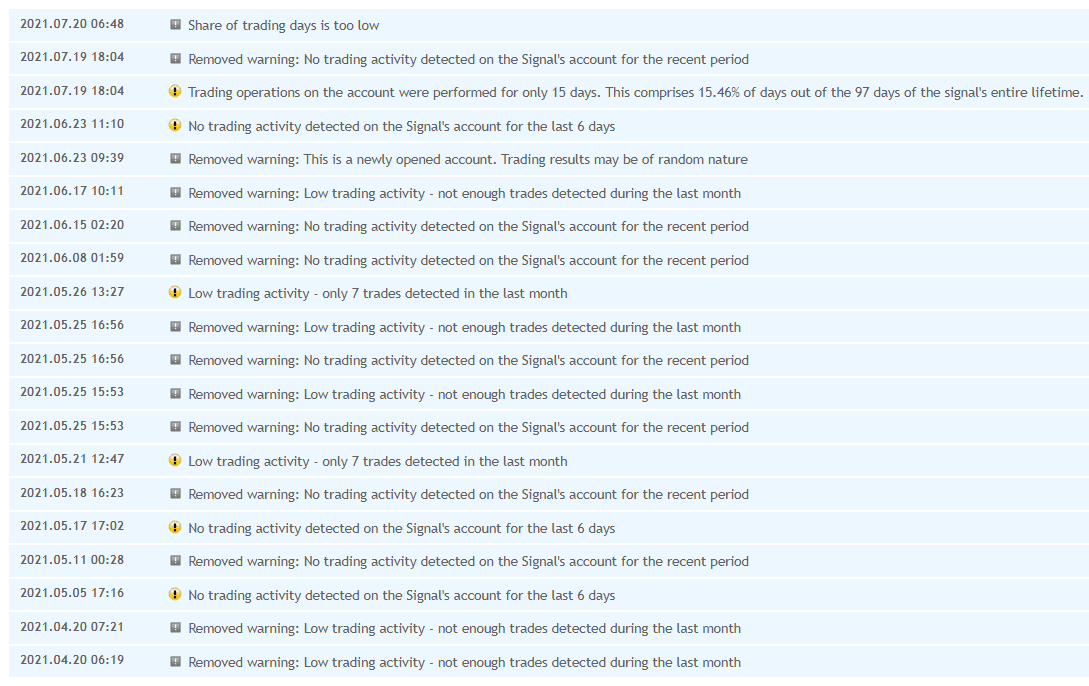 The robot was consistently warned by the MQL5 watchdog. 
Customer Reviews

It's too early to talk about customers' reviews because a few copies were bought. 

The developer has an 86,425 rate and over eight years of experience on MQL5. His products have a 3.6 rate based on 193 testimonials.
PROS
Real-account trading results
The developer has a solid personal rate on MQL5
CONS
No settings explanations provided
Risky strategies are on the board
Lack of details of backtest reports
The system trades on a real account just several weeks
Lack of people testimonials
Verdict
BlackQueen is a just-released trading solution that runs a scary combo of Hedge with Martingale based on the Price Action strategy. Now, trading results look good. But we don't know how long it will take. Without losses, we have no idea how deep the Stop Loss level is.