Forex EAs are the perfect way for novice traders to get rich fast. These are special software programs that could potentially generate profit with the use of some simple binary rules to either open or close a trade. Over the past few years there have been an exponential rise in Forex EAs on the market with bold claims made by their creators. One such Forex EA is CabEX, which is the focus of this review.
CABEX: Company and Website Overview
Originally released to Philbase members in 2013, CabEX proudly describes itself as one of the most robust, secure and profitable trading strategy available on the market. With a totally automated process, it guarantees a stress free and profitable trading experience.
The website design is simple, with the GBP/USD pair being described as "like riding a wild horse". This can be attributed to the platform's focus on the GBP/USD pair specifically.
Product Offering
CabEX offers an annual subscription and a three year subscription plan, priced at $540 and $1450 respectively. Both the subscription plans provide users with 2 real and demo accounts.
Trading Strategy
One of the first things to notice with this EA is its focus on the GBP/USD pair. It is one of the most volatile currency pairs trading on international markets, characterised by sudden spikes and fast price movements, which favours short term strategies that focus on quick price movements.
When it comes to the platform's strategy, CabEX EA successfully identifies trends and reversals in the GBP/USD market, on an hourly timeframe. This is done by locking in profits due to the highly volatile nature of this trading pair.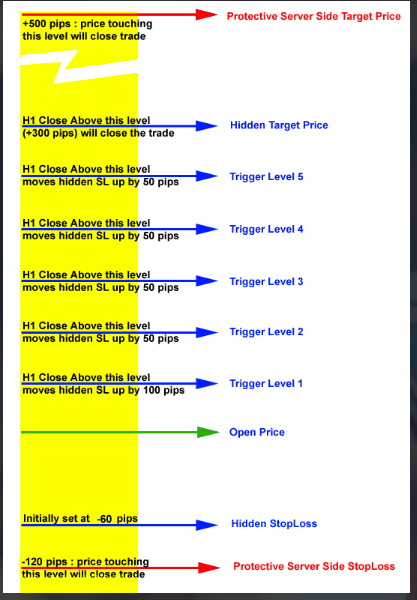 Thus, the platform seems like it utilises hidden stop-loss levels and targets. The stop-loss is trailed as soon as the one hourly candle closes either above or below a certain target, which locks in the profits as the market moves positively. This results in average gains, usually around 100-200 pips or average losses, which lie usually between 50 to100 pips.
A notable feature of the application is its built-in money management, requiring the user to input a no-parameter setting after installation.
Trading/Back-Testing Results
CabEX has included some tests that have a 99 % quality in back-test results. For tests to be taken successfully, it should be simulated to be as close as possible to real trading conditions. There is a LIVE account provided by CabEX to myfxbook.com, from January 2015.  A screenshot is attached below.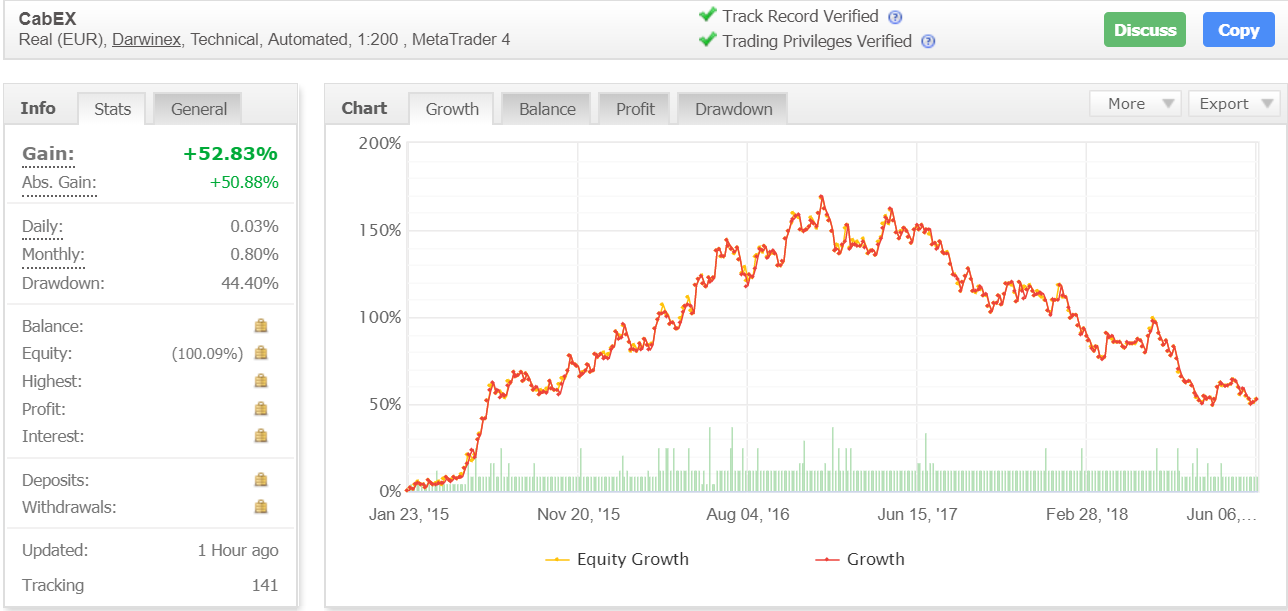 Advantages and Disadvantages of Using this Forex EA
| | |
| --- | --- |
| Advantages | Disadvantages |
| ·       Secure Payment Processing by AvanGate | ·       Updates Require Annual Fees |
| ·       Detailed Online User Guide Available | ·       Product is Comparatively Overpriced |
| ·       Quick Drawdown recovery | ·       Only Supports one currency pair |
| | ·       No Refund Policy |