The Forex trading scenario as we know it, has always required a subtle and smarter approach towards it so that traders (either beginners or veterans) can efficiently trade various assets while minimising the associated risks. Within the past few years, various fintech companies have taken an initiative to innovate the forex market. A relatively new fintech company, 8topuz, is focussing on ways to integrate forex trading and artificial trading intelligence. Their main product was developed for applying A.I based trading algorithms for forex which can be utilised by anyone through their official mobile application (available for Android and iOS devices).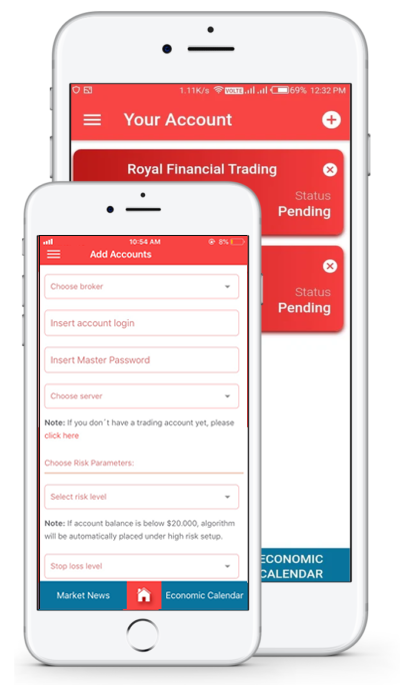 8topuz combines the decision-making skills of experienced traders and emphasises human intervention which protects the client from the ever-changing market conditions. 8topuz is best suited for frequent traders as it supports low volume, but at low frequency. 8topuz is a uniquely developed financial solution suited for each forex trader that boost strategic growth in forex markets.
So far, 8topuz shows a solid background performance and verified gains amounting to 44k while average win remains 20 pips.
Platform Features
As there are countless implications which influences the operations of any sort of forex trading, more people are shifting towards mobile trading. 8topuz mobile application lets you:
Trade from Anywhere
Secure to Use
Easy User Interface
Linking various trading accounts
8topuz includes highlighting features which are:
Operational Mobile Application
Supports MetaTrader 4
Fully Automated Trading System
Support Multiple Currency Pairs
I based algorithms and strategies
High frequency & low volume
Trades in EUR-USD, USD-JPY, NZD-USD and XAU-USD pairs.
What to Expect?
As 8topuz is not a new name in the finance sector, the company has amassed 15 years of experience in software development for the fundamental, market, sector, company analysis as well as stock selecting. 8topuz's high-tech A.I based forex trading algorithms make it a world-class software development company whose motto "Wealth Fin(ger) Tech" which aims to provide real-time and innovative asset handling solutions to ease forex trading.
8topuz official website throws light on its trading technology and how it helps traders to pursue successful investments but there is no live trading available now.
8topuz.com Overview
As per the company's official website, 8topuz technology is offering traders the newest and most effective methods that can be applied to FX trading in order to gain positive returns and gain more experience within the field. The 8topuz goal is to figure out the most suitable and customised trading solutions for their users and clients. The trading algorithms which are enhanced by A.I tech, analyse the forex market and numerous factors for FX cross currencies, Metals and even CFDs. Overall their official website includes various informational sections and looks professionally designed.
Trading Strategy
Since 8topuz utilises high-end A.I based algorithms, users can parse a huge amount of historical as well as real-time data in record-time which is impossible with other rigid forex robots. The trading strategy at play here is a combination of A.I algorithms and human trading experience which sets a whole different standard for 8topuz among the pre-existent automated forex trading scenario.
Unlike other forex robots which use correlating pairs that result in duplicate losses, the 8topuz portfolio doesn't face such problems.
Trading Performance

Below is a performance table which indicates the maximum achievable returns an individual may obtain at different maximum drawdown.
| | |
| --- | --- |
| Maximum Drawdown | Estimated Annual Return |
| 10% of the total funds | 20-24% p.a |
| 20% of the total funds | 30-40% p.a |
| 30% of the total funds | 48-70% p.a |
---
Although 8topuz company shows quite the potential when it comes to forex market trading at a technical level, their team cannot guarantee that the above table would match future results. 8topuz A.I algorithm allows human intervention that decreases risk while trading assets such as commodity, futures, equities, options and off-change foreign currency products etc.

Disadvantages
Risky
Less Experience
No Live Trading
Precautions
Precautions
The backtesting results provided by 8topuz cannot be relied upon which is a matter of risk. Unfortunately, there is no live trading provided by 8topuz team which makes it tough to comment on how it exactly works and handles client's trades. Traders are advised to do their own research before opting for 8topuz services.