Diamond AI is a product of 10+ years of reading and coding experience of a team that is said to be fully committed to creating a new generation of expert advisors. The system runs on the MT4/5 terminal and does not apply risky strategies such as Martingale. 
Product offering
The features of this robot are described below:
All positions are always covered with adequate TP and SL.

You are advised to utilize a hedge account.

When you run it on a demo or live account, the advice is to attach it to one chart.

Trades multiple currency pairs, including AUDUSD, EURUSD, EURCAD, USDCHF, USDCAD, and EURGBP.
A lifetime copy of Diamond AI can be bought at $299 on mql5. Alternatively, you can rent it for a month at $49. None of the packages features a money-back guarantee, though.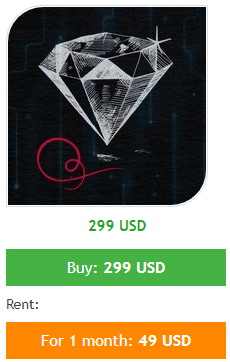 The developer of this expert advisor is known as Marcin Zygala, and he lives in Poland. As per his profile below, Marcin has created 2 Forex products so far, but he has no experience in this market. The demo versions of his systems have been downloaded 397 times. 

Trading strategy
The developer says that the expert advisor has the most recent algorithms of machine learning to predict changes in the market. Unfortunately, he doesn't explain this strategy exhaustively for traders to gain a better understanding of how it works. He should take the time to illustrate step by step how the system scours the market for trading opportunities. Also, we would like to know what market conditions prompt it to either place a sell or buy order, among other things. 
Trading results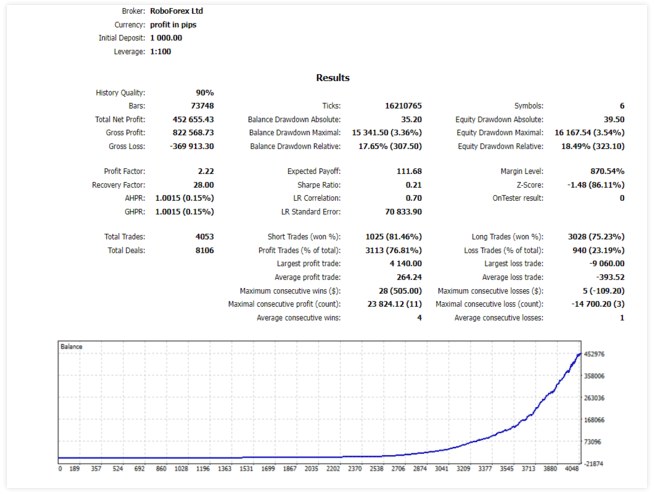 This backtest data has a history quality of 90%. The starting deposit was $1000, and by the end of the trading period, the robot had used it to conduct 4053 trades. Consequently, 76.81% of the trades were profitable, thus leading to a total net profit of $452,655.43. 
The profit factor was 2.22, and the win rates for long and short positions were 81.46% and 75.23%, respectively. From a low drawdown of 3.54%, it is obvious that the trading strategy wasn't risky. 
The vendor does not provide us with verified live trading stats. We usually prefer results from a trusted website like Myfxbook because they are mostly genuine and cannot be manipulated. Even then, let's work with what we have for now.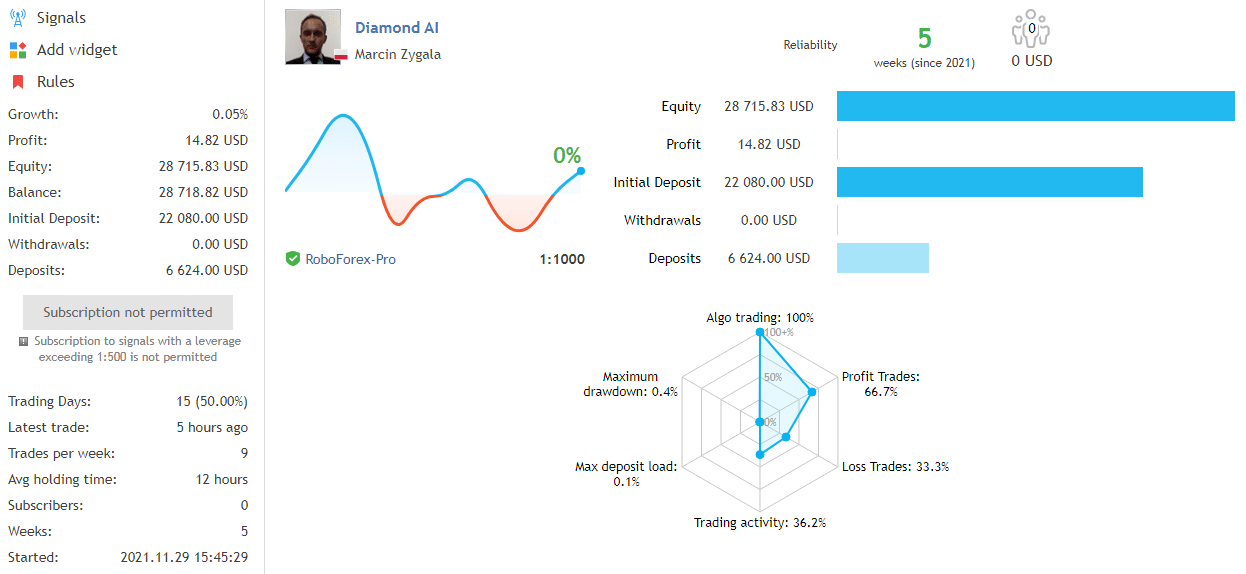 The robot has traded on this account for 15 days after being deposited at $22080. Despite the huge capital invested, only a profit of $14.82 has been realized. So, we have a mere growth rate of 0.05%. Based on the 0.4% drawdown reported, low risk trading is also applied in the real market.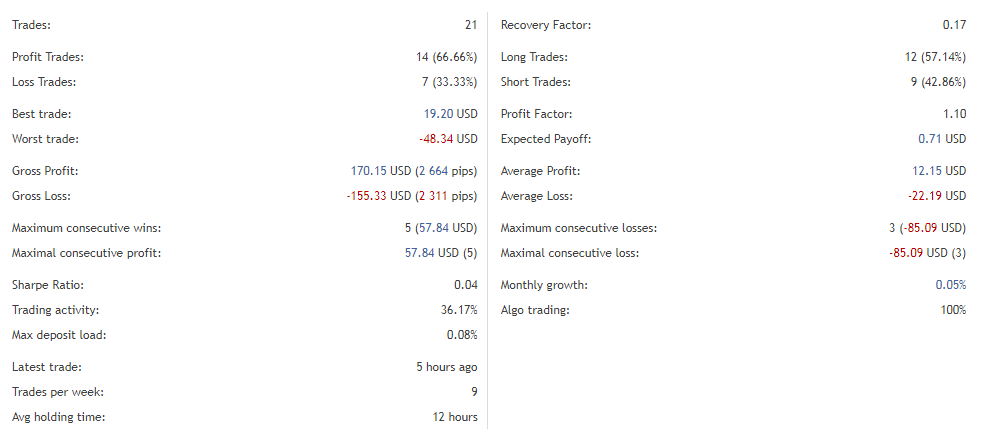 Out of the 21 trades completed to date, 14 have been profitable. Therefore, the profitability rate is 66.66%. A profit factor of 1.10 illustrates the EA's low return rate, and so does the 0.05% monthly growth. For every trade the system initiates, chances are that most will end up with losses. That's why we have a higher average loss (-$22.19) than the average profit ($12.15). 

The expert advisor mainly uses the EURUSD currency pair to trade and has conducted 10 deals with it to date. 
Customer reviews
Diamond AI has mixed reviews on mql5, but a majority of them are positive. There are claims among the disgruntled group that the EA is bad, applies a wrong strategy, and generates losses. The satisfied clients praise the author for being supportive and assert that the system has been profitable for them.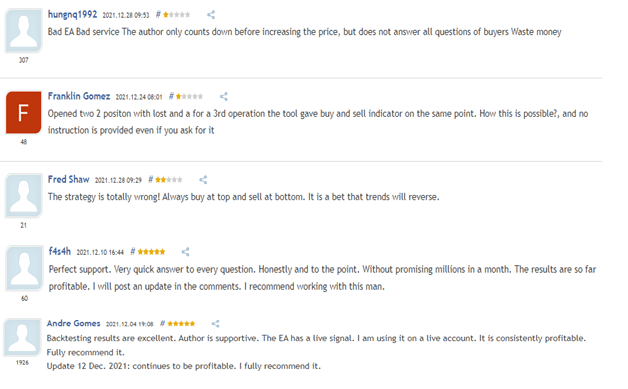 PROS
Does not apply a risky strategy
A backtest report is available
CONS
No verified live results
Strategy description is inadequate
Low return rate
Bad reviews present
Verdict
The backtest and live trading results confirm that the EA doesn't use a risky strategy. But you have to consider if you will be comfortable earning peanuts, given that the robot generates small gains. Moreover, it is not clear how it approaches the market or searches for trades. Last but not least, take the time to ponder on the bad reviews. You might also have a bad experience with the EA like some of the clients if not careful.