ELITE Automated Algorithm EA is a trading solution that was released under the FBF label. They try to convince us that we can "Enhance Your Trading With Automation. Gain an edge in trading with our proven automated algorithm software – the same type institutional traders use." Let's see if it is true.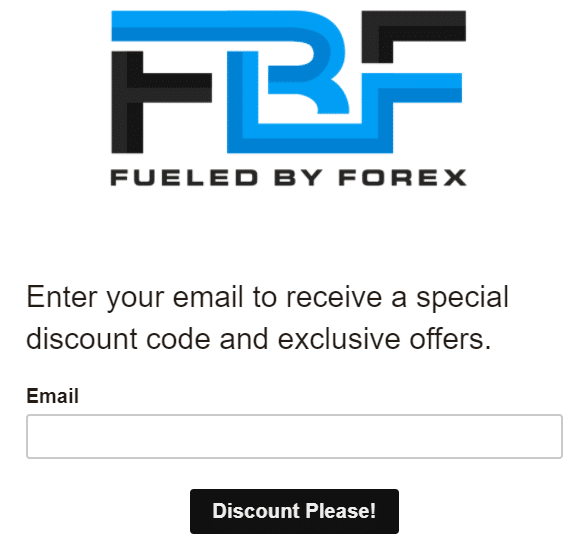 The company is willing to exchange our email to their information letters. 
Product Offering
There's all the information gathered and proceeded. So, we've got a list of features and their explanations:
The ELITE Automated Algorithm EA is designed to execute orders automatically.

We must use a VPS service to make the system profitable.

The developers mentioned that they care about technical work remotely.

We are suggested to use an LMFX broker house. We know a little about them.

The robot trades the best trading opportunities.

They may ask us about the risks we'd like to work with.

The robot works with high margin requirements. We should have over $5000 on balance.

The money-management system calculates precise Entry Point, Take Profit, and Stop Loss levels.

The system uses Trailing Stop Loss to save profits before the market turns around.

The installation will be executed remotely.

The robot will receive updates and improvements.

"It eliminates the need for indicators, technical analysis, or chart markups."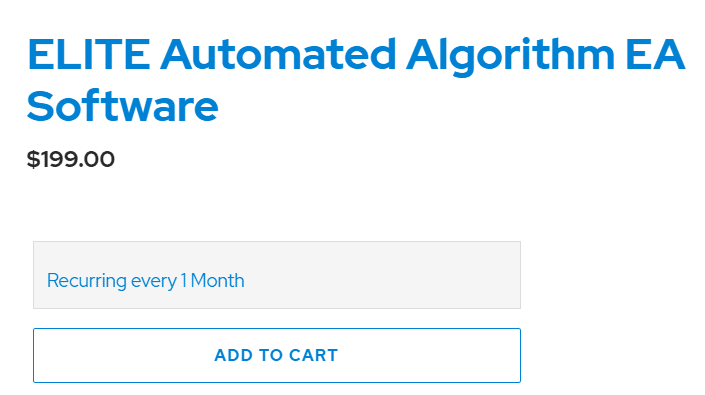 We can subscribe to the service for $199 monthly. There's no refund policy provided. We are not informed about what the package has to include.
Trading Strategy
The developers didn't disclose the strategy details.

It trades AUD/USD, EUR/CAD, EUR/GBP, EUR/USD, and USD/JPY.

 We don't know a time frame, but according to pips gained, it's H1 or H4.
Trading Results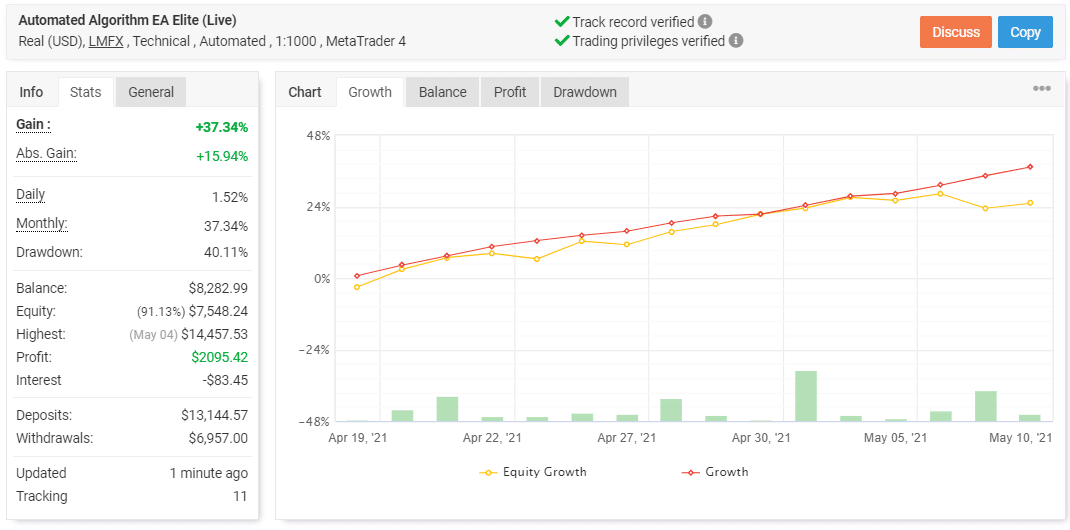 The system has been working on a real USD account on the LMFX broker automatically. The leverage was set at 1:1000 leverage. It trades on the MetaTrader 4 platform. The account has a verified track record and verified trading privileges. It was created on April 19, 2021, deposited at $13,144, and withdrawn at $6,957. Since then, the absolute gain has become +37.34%. An average monthly gain is 37.34%. The maximum drawdown is medium – 40.11%. Eleven traders track the account.

The robot has closed 513 deals with 776.6 pips of the profits. It's okay numbers for Martingale. They have increased since our last visit. An average win trade is 26.29 pips when an average loss trade is -42.42 pips. The win rate is 63% for Longs and 64% for Shorts. An average trade length is one day. The Profit Factor is 1.93. It's a good one for a Martingale and Grid combo.

The system works with only five pairs – AUD/USD, EUR/CAD, EUR/GBP, EUR/USD, and USD/JPY. The most traded currency pair is EUR/CAD – 157 deals. The same symbol is the most profitable as well, $517.45.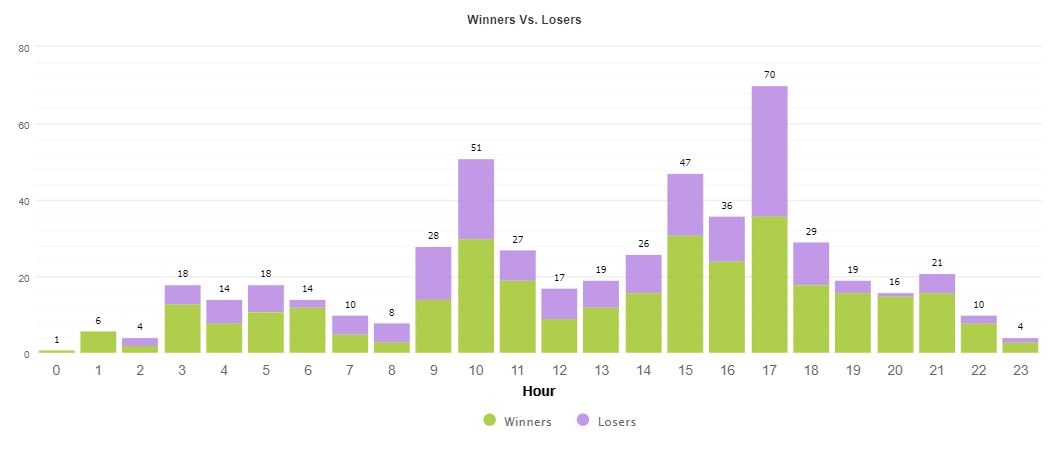 The robot works during the European trading session focusing on the opening and high-impact news periods.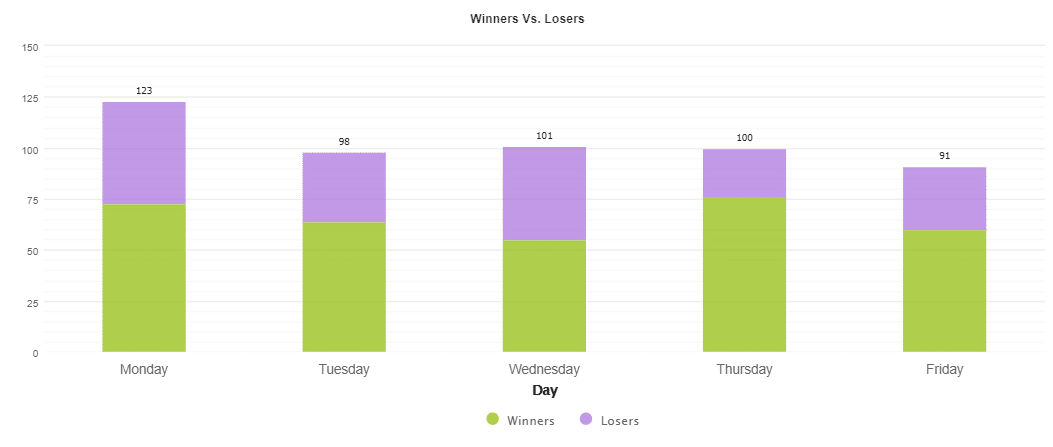 The robot focuses on trading during Mondays (123 deals).

It runs the account with low risks.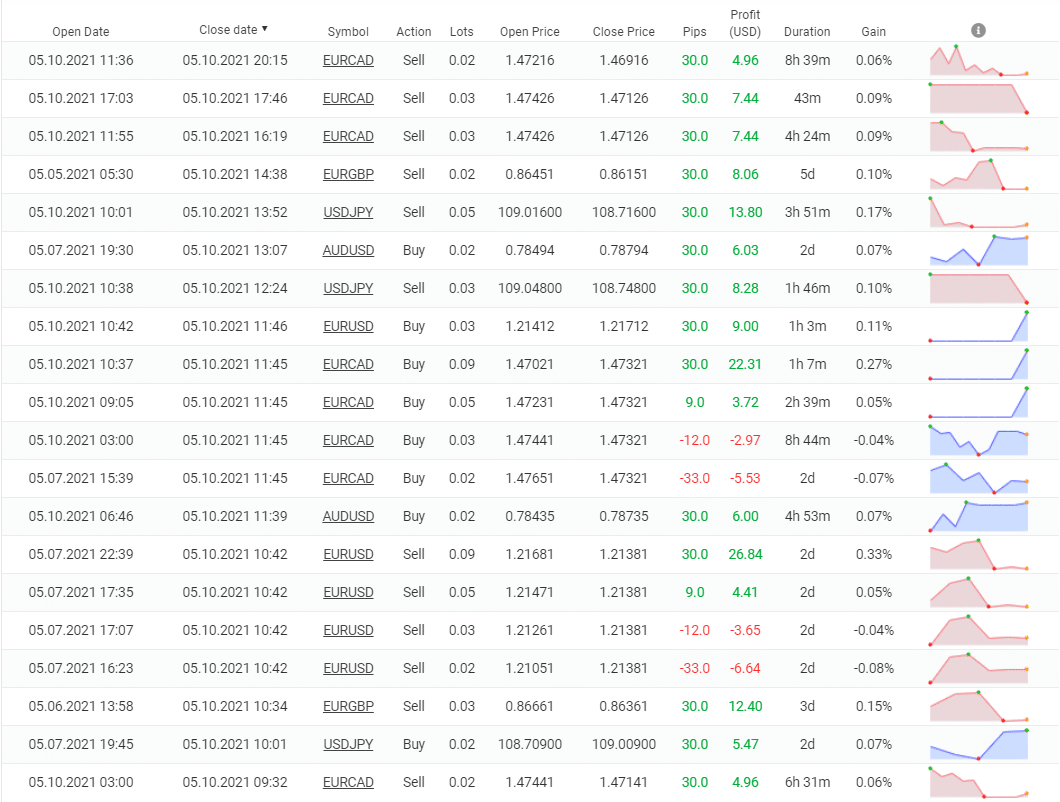 There are Grids of several orders. Sometimes, the system uses conservative up to x9 high Martingale to recover. Although x3-x5 can be acceptable, x9 is too risky to use on the real account.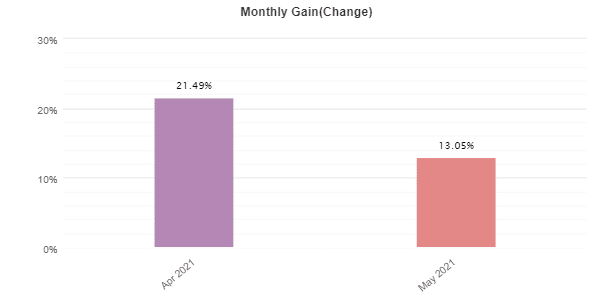 The robot is profitable so far.
Customer Reviews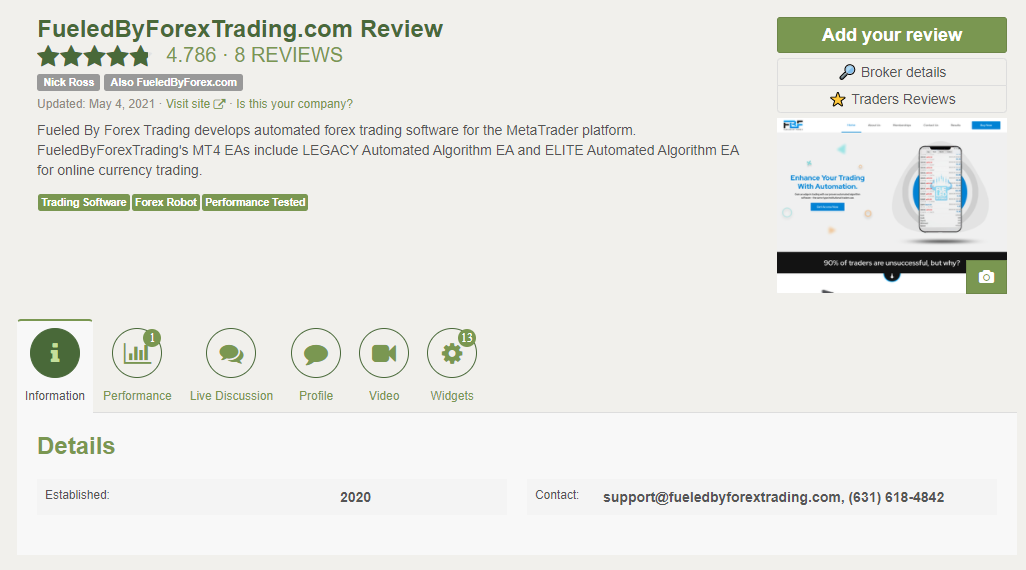 Fueled by Forex Trading has a page on Forex Peace Army with a 4.786 rate based on eight reviews.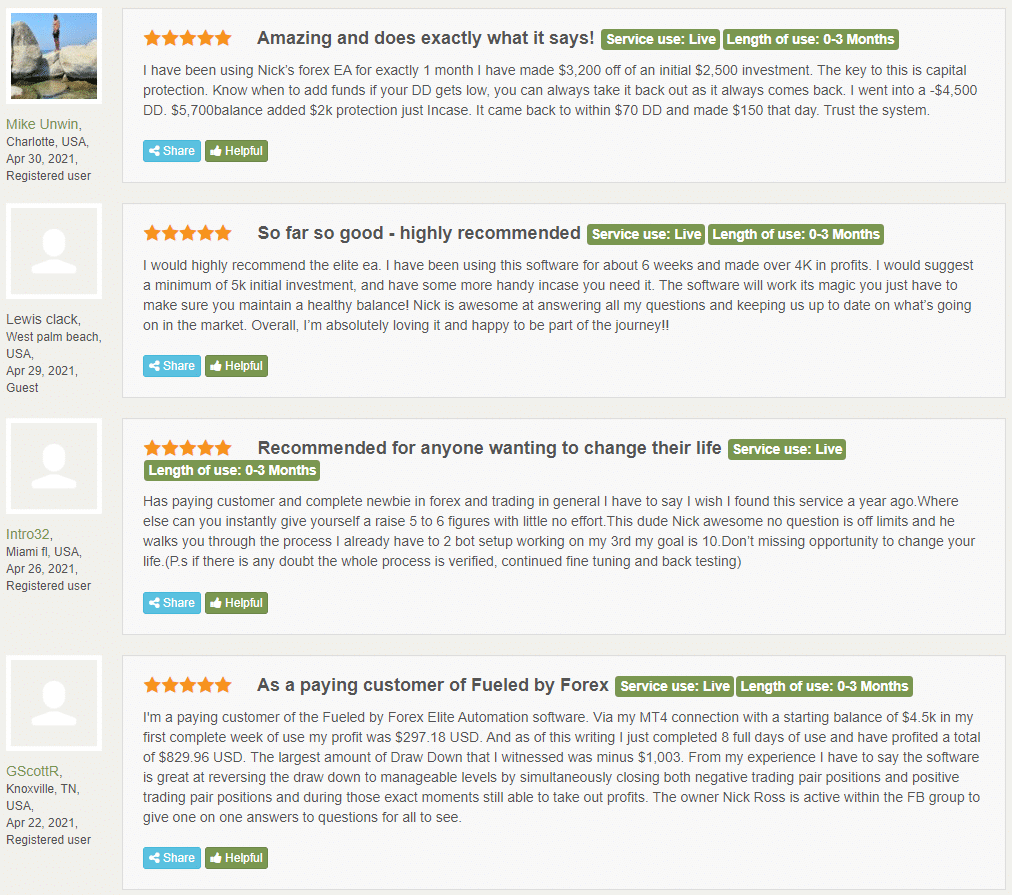 The last reviews are positive, but we can't be sure they are real. People provided no screenshots of how their accounts grow, just unproven flat numbers. At the same time, these reviews were written in several days. Usually, there's much time between reviews if there are few of them.
PROS
Real account trading results
CONS
No team revealed
No strategy explanations provided
No risk advice given
No money-management advice provided
Grid and Martingale on the board
The robot is too young
High pricing
Only a single subscription option is available
No money-back-guarantee provided
Weird testimonials on Forex Peace Army
Verdict
ELITE Automated Algorithm EA is a young trading solution that has only a bit more than one month of trading results. The developers ask for big money for a monthly subscription. So, we don't have to hurry and just get into here and how. We'd like to keep tracking this EA's trading results for several months or so to be sure their Grid plus Martingale combo is well-designed.