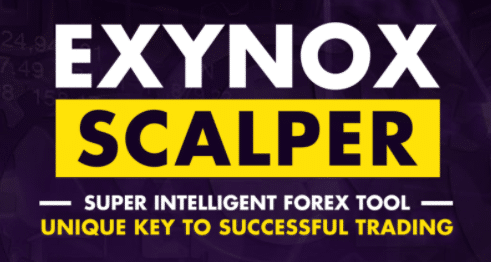 We'd like to talk about another Karl Dittmann's software. Usually, he designs scam robots without any proof of their success in live trading. His presentation is endless and focuses on people who are not familiar with Forex because experienced traders know that it's a scam.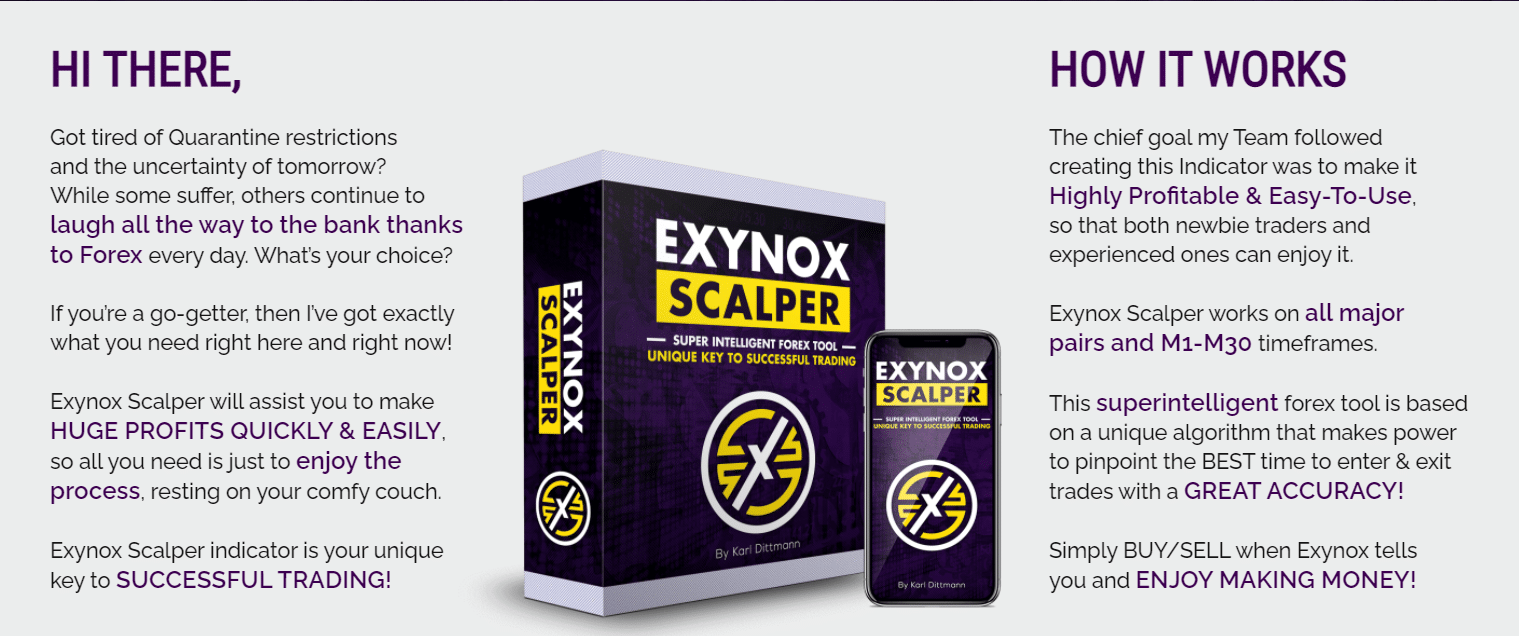 Let's talk about software features:
It's not an automatic scalper (scam) because it's just a signal generator.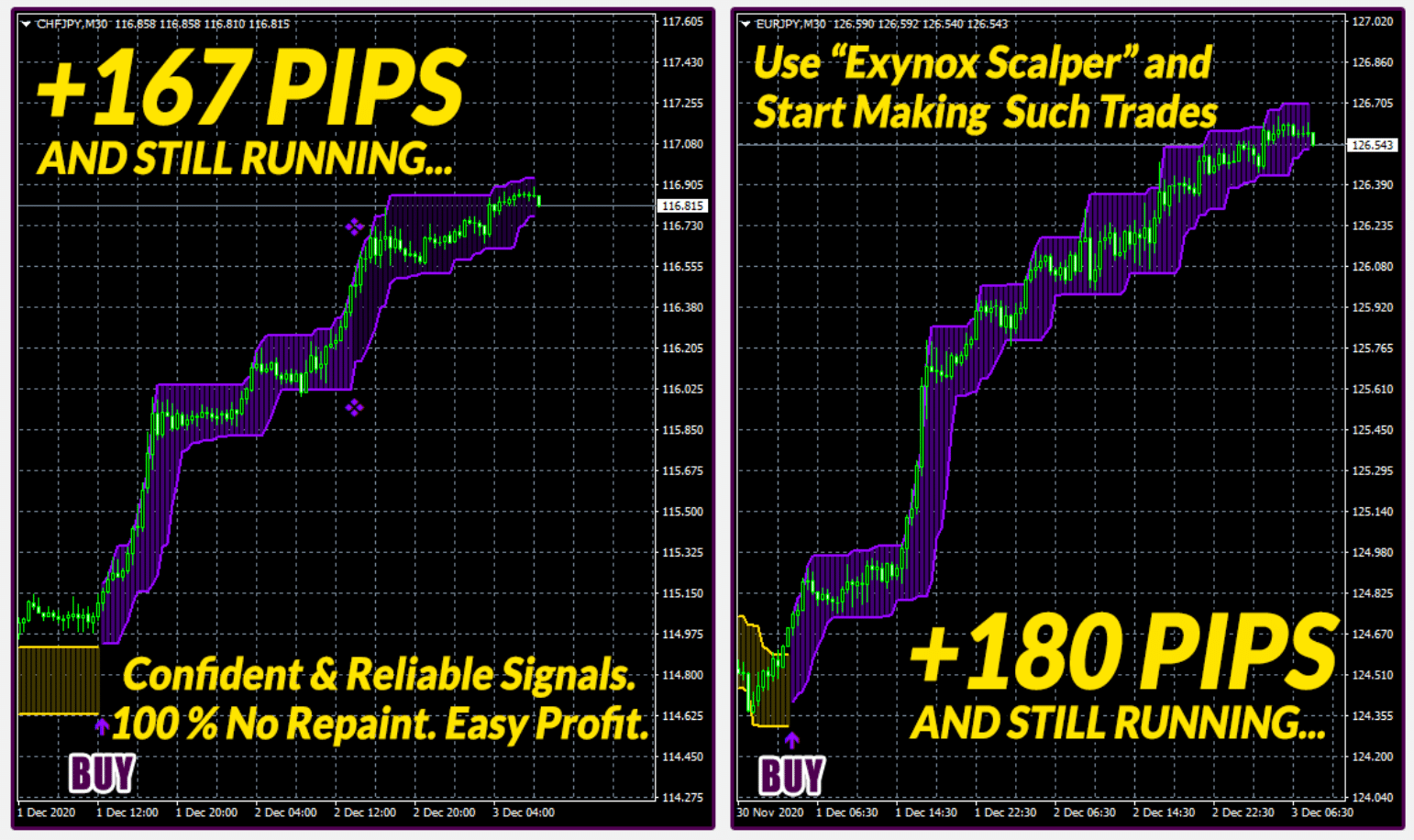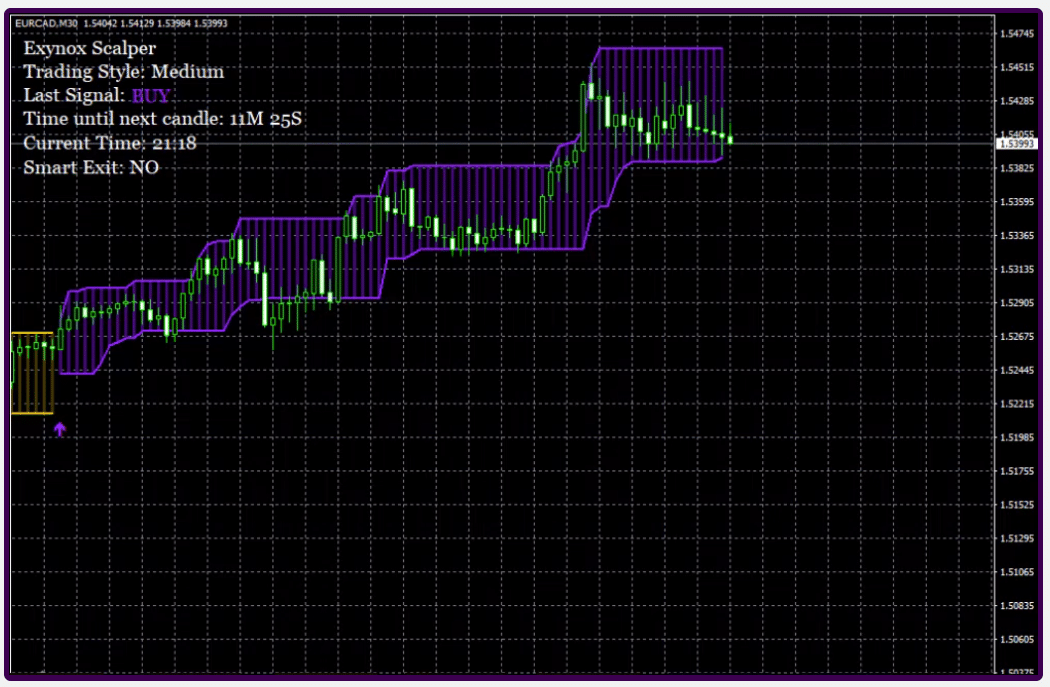 The presentation includes an endless wall of fake screenshots where the dev showed that the EA makes profits.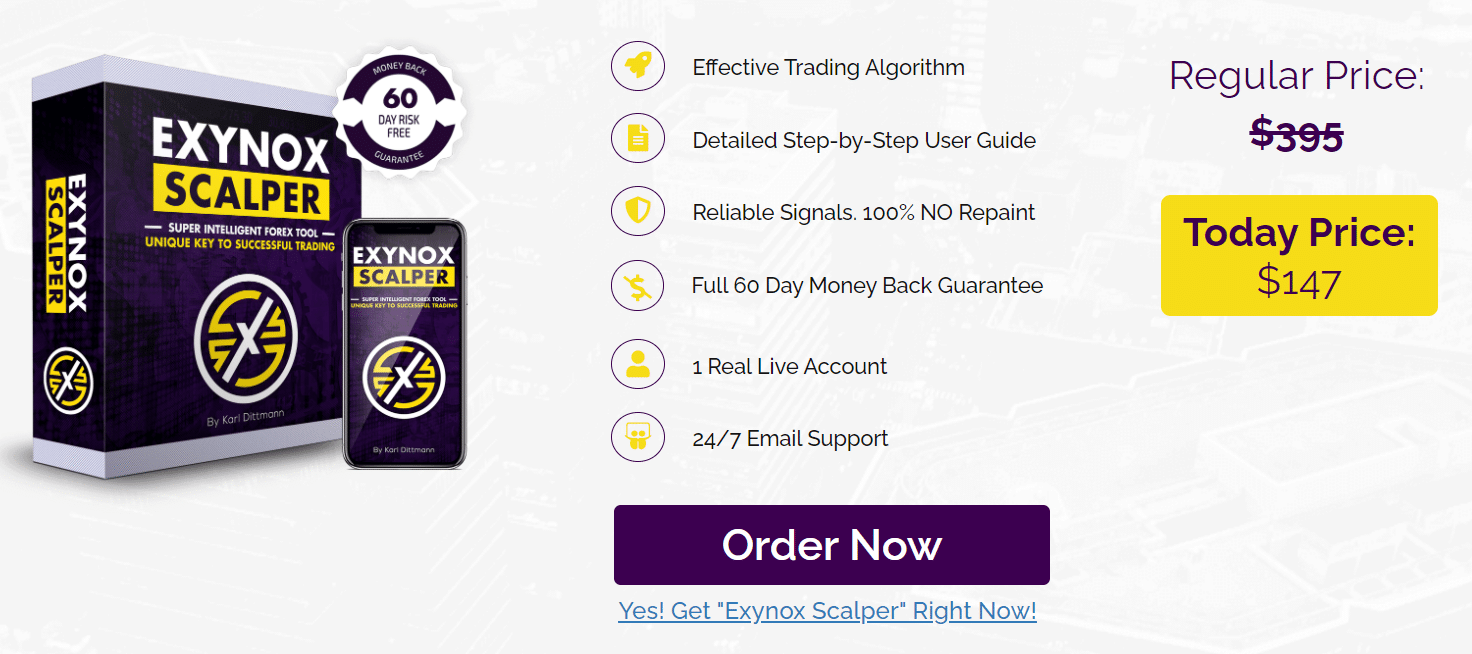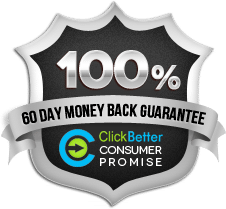 The Scalper costs $147. The pack includes:
Lifetime support.

Free updates and upgrades.

A 60-day money-back guarantee from a ClickBetter company.

A single license for one account.

A detailed user manual.
Product Offering
Exynox Scalper works on all major currency pairs on time frames from M1 to M30.

There are three modes, depending on our risks from a Conservative one to Medium and Aggressive. The higher risks the more trades we will get detected.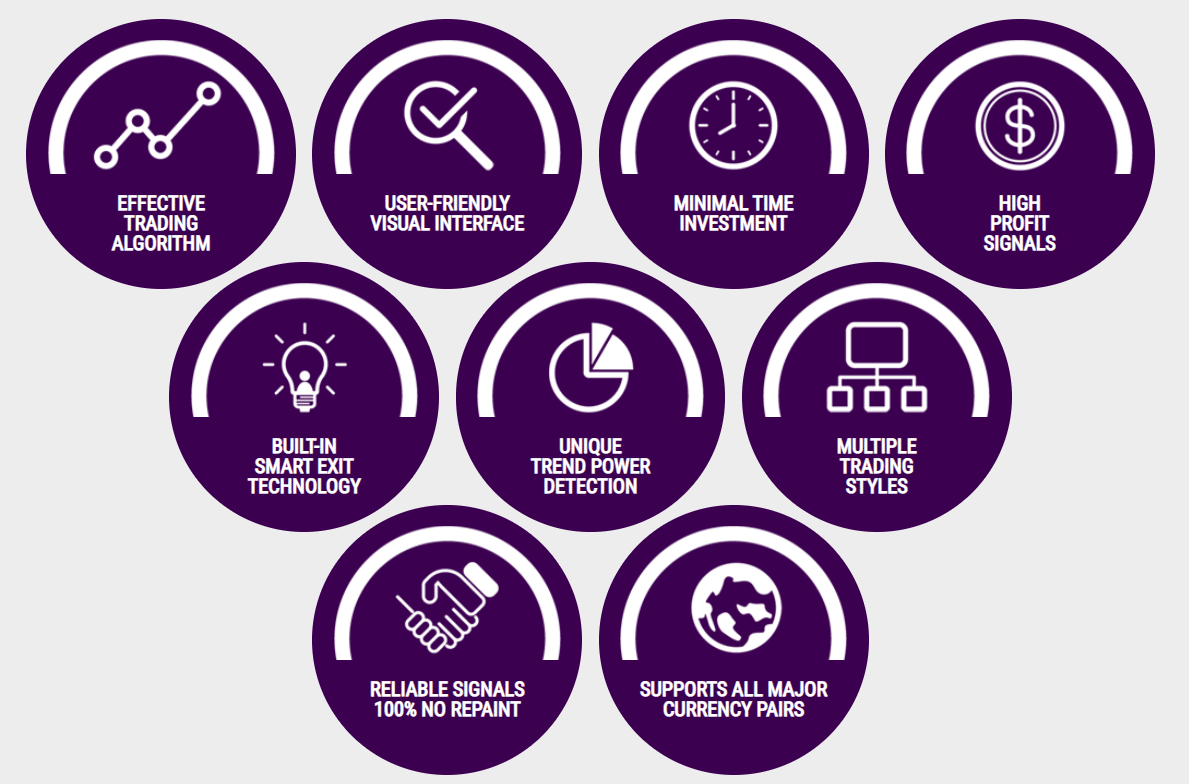 There's an effective trading algorithm behind the system.

We have to invest little time in trading manually.

Signals are highly profitable.

There's a built-in exit technology (for manual trading?).

The system is featured with a unique detection of a trend's power.

There are several trading styles.

The signals don't repaint on the chart.

It supports all major currency pairs.

It works only on the MetaTrader 4 platform.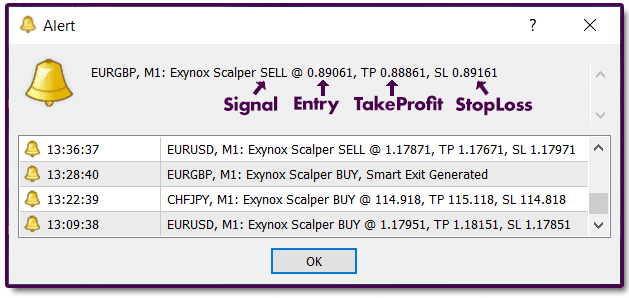 The signals are delivered by a pop-up alert with info about a symbol, time frame, direction, Entry Price, Rake Profit, and Stop Loss.

The info can be delivered via email as well and would have the same format.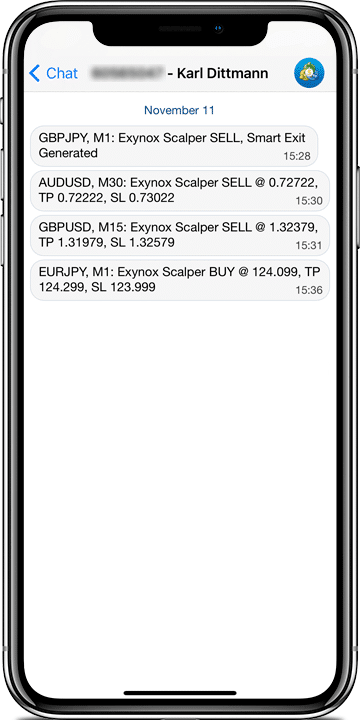 The same we have if we want to use our smartphone.

There are email alerts and mobile notifications as well.

We can start trading at $100.

The optimal deposit balance is $250.
Trading Strategy
The Indicator uses a scalping strategy to spot trading opportunities on several short and mid-term frames from M1 to M30. There are three trading modes that vary by the risk we want to go with. Conservative mode supports standard trend detection and shows only the best trades. The medium mode works with sensitive trend detection. The aggressive mode shows every trading opportunity including risky ones.
Trading Results
Karl Dittmann has never provided trading results of the products he sells. It's a common scam behavior because he knows that Forex-newbies don't know about myfxbook, fx blue, fxstat, and other verification services. As well, he has never shown his own trading results from where we can know that this person is a real Forex veteran.
Customer Reviews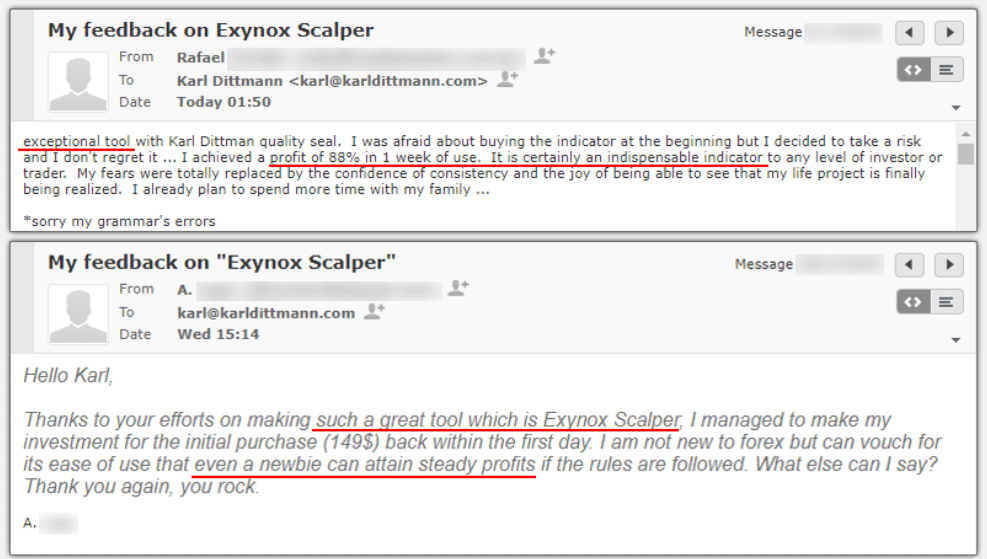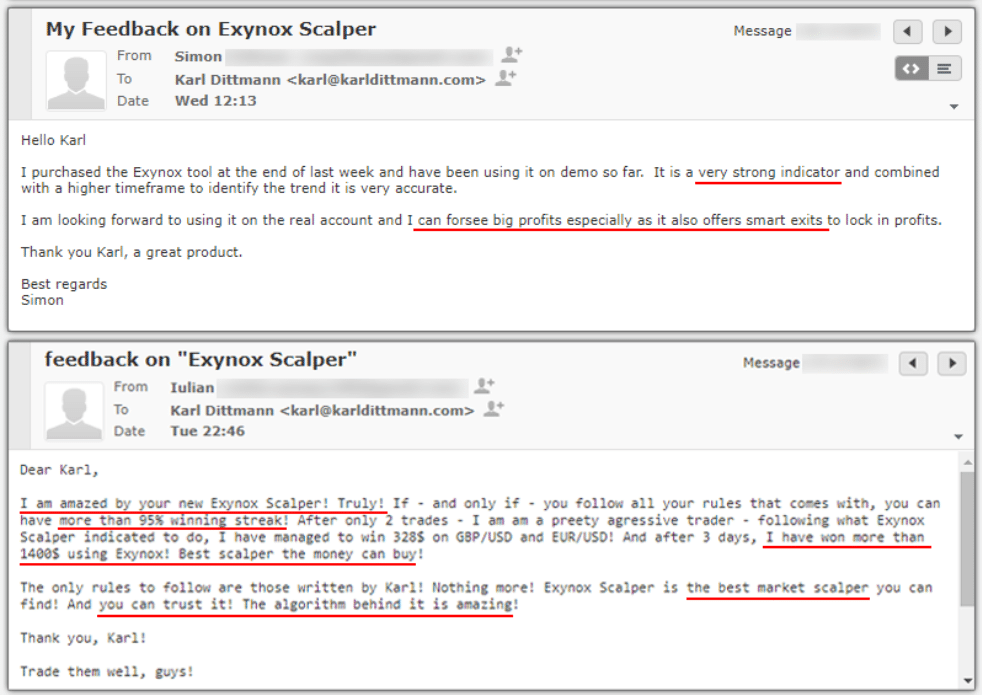 We have several photoshopped fake screenshots of positive feedback. It's a total scam.

It's how the head of any email looks like. He removed real data within a month and a year.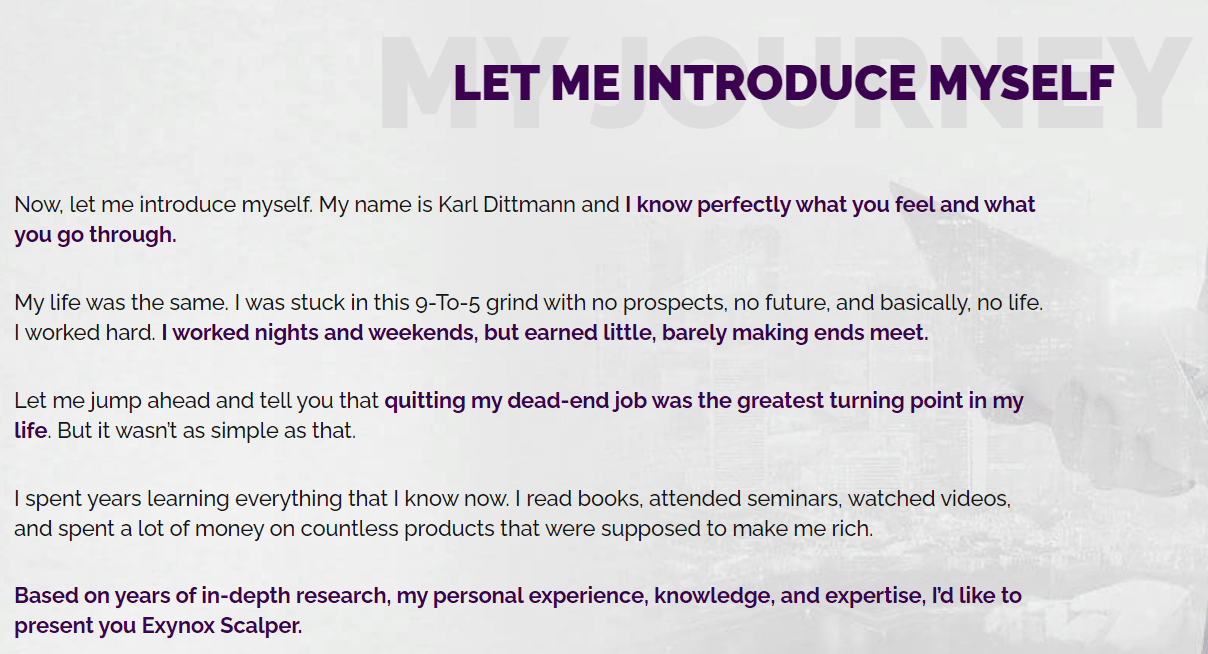 The developer, as usual, tells a story that has to make an emotional connection between him and his customers, but this is a common scam way to tell many words instead of providing proof. 
PROS
Well-designed presentation
CONS
No team revealed
No settings explanations provided
No trading strategy explanations provided
No backtest reports provided
No trading results provided
No dev's past trading results provided
Pricing is doubled compared with other indicators on MQL5
Fake people's feedback provided
No real feedback provided
No page on Trustpilot or Forex Peace Army created
Verdict
Exynox Scalper is another scam service from Karl Dittmann, as usual. There's nothing new at all. He writes wordy, a brain-dead presentation that focuses on an emotional side and completely ignores proof of positive trading experience. The software is all-new, but there are several fake comments with hidden data. We'd not like you to try this overpriced unverified software.