Forex Pip Shooter is a trading solution that was published several years ago. The last update was right before the system was released.
Product offering
Let's talk about features, settings, details, and other information. We have grouped them up in the following list. 
The system was developed to help everyone with executing orders completely automatically on a terminal. 

It's "the only Expert Advisor Forex Robot that uses Pip Shooter technology for automated trading."

This doesn't sound trustworthy. 

The advisor is a simple to use trading solution. 

It can make profits from the huge Forex market. 

The system isn't involved in emotional trading. 

It analyzes various indicators to be sure it's the iChat time to jump into a trade. 

It can be used only on the MT4 platform. 

There's a user guide provided. 

The system traded with 28 cross pairs. 

It works "on resistance and support price levels of these pairs, thanks to breakouts, rebounds and correlations."

The advisor is a high-frequently traded solution.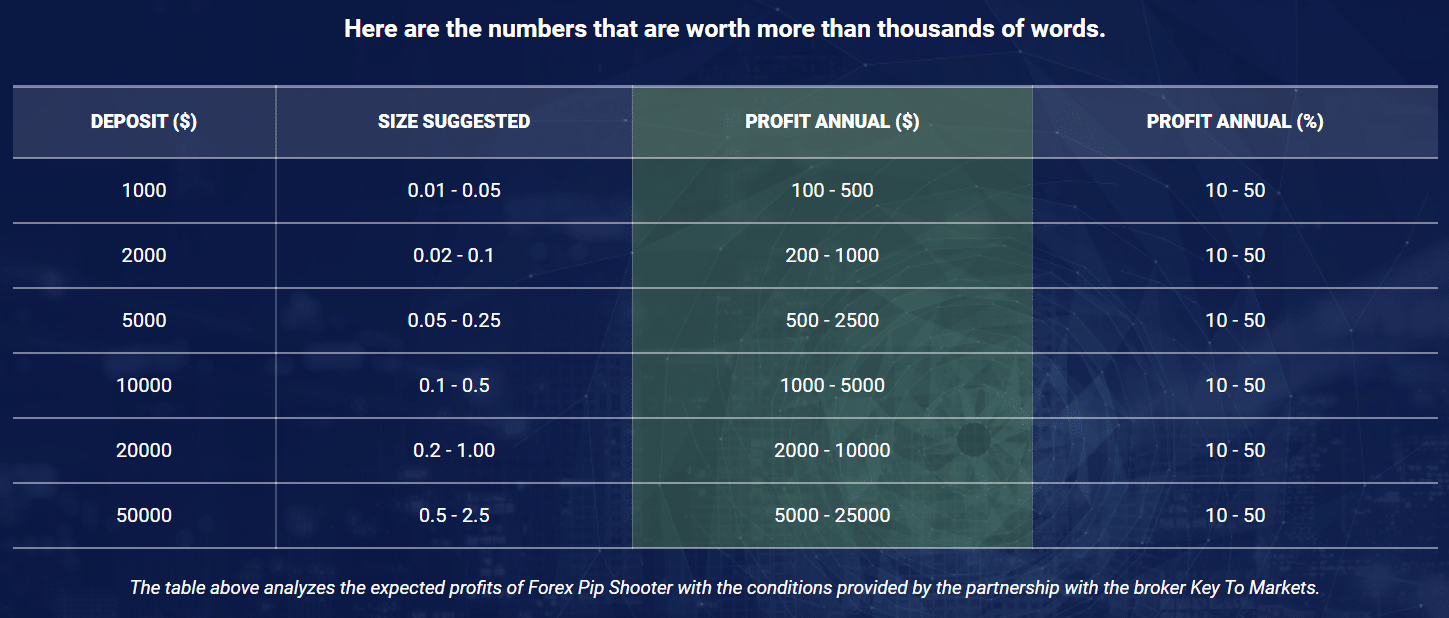 We are allowed to know what risks are better for our balance.

The devs claimed that the system is safe. 

It can adapt to traders' needs. 

"Therefore, Forex Pip Shooter is one of the safest Expert Advisors around."

"It uses the best strategies. Forex Pip Shooter guarantees profitability and safety since it is based on the most consolidated strategies, those that have enriched the world's best traders: spread trading, breakout, hedging."

The system can be bought for €800 for a single copy. The offer doesn't mention the package features. Most likely, we don't have a refund policy applied. 
Trading strategy
The core strategies are hedging and breakout. 

It works with 28 cross pairs. 

We don't know details about time frames.
Trading results
The presentation isn't featured by backtest reports. We don't know how well the system worked with the past tick data and what results it could achieve. The final report is an important part of understanding what win rates, profit factor, drawdowns the robot could achieve.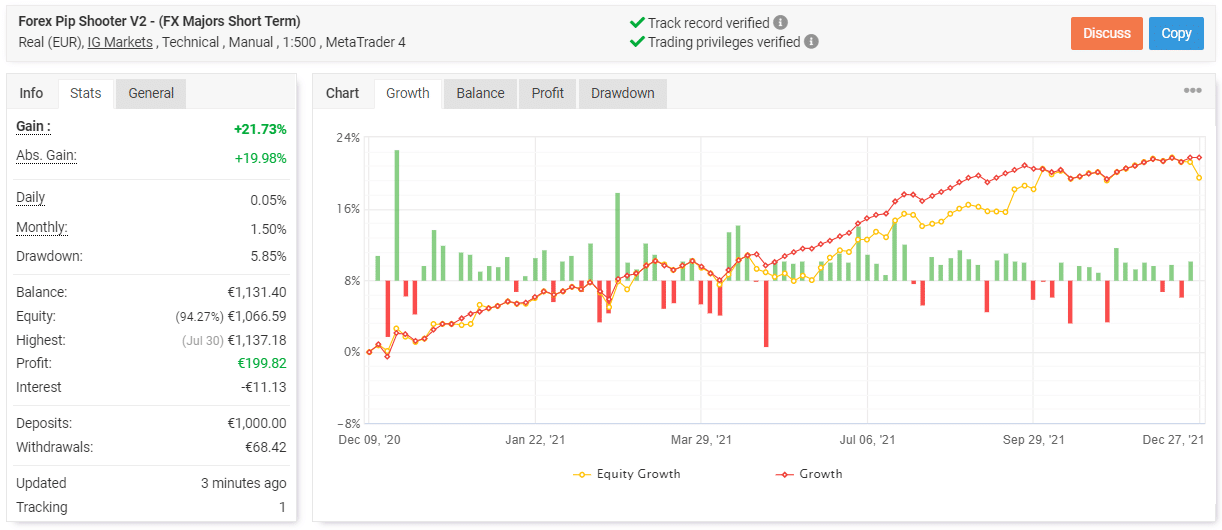 The advisor has been working on a real EUR account on IC Markets. The leverage is 1:500. It runs on the MetaTrader 4 platform. The account has a verified track record. It was created on December 09, 2020, and deposited at €1000. Since then, the absolute gain has become 21.73%. An average monthly gain is 1.50%. The maximum drawdown is 5.85%. 

There were 147 deals traded and 2701.2 pips obtained. An average win is 47.22 pips when an average loss is -58.78 pips. The win rate is 74% for longs and 70% for shorts. An average trade length is four days. The profit factor is 2.17.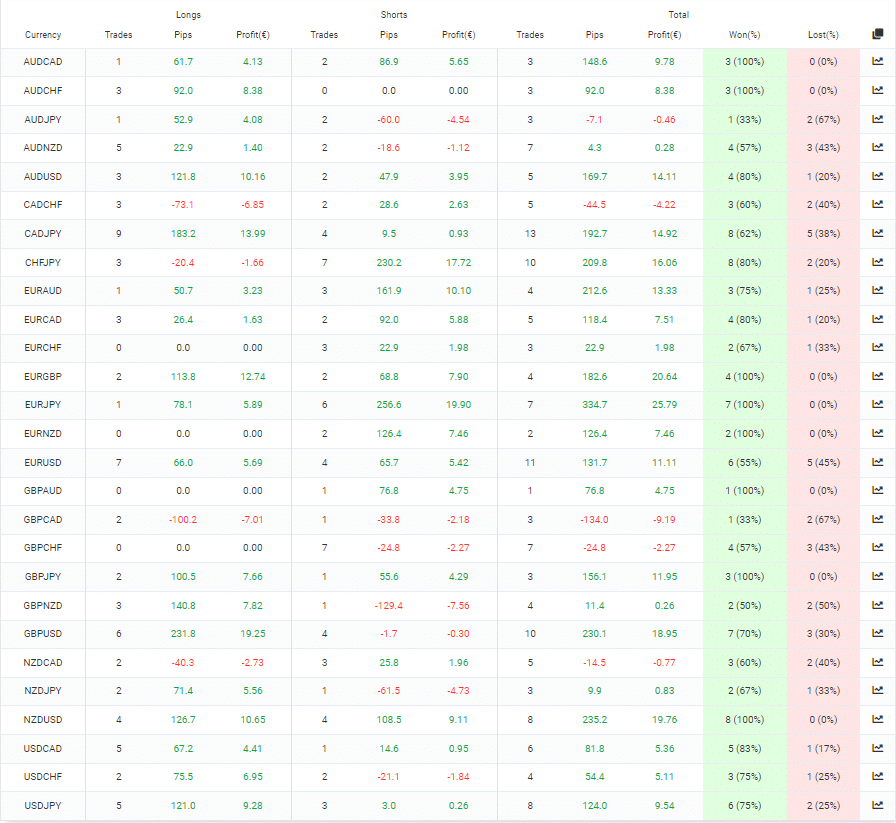 It works with many pairs where the most traded is CADJPY with 13 deals. 

The system trades during the beginning of the European session. 

Wednesday with 37 deals is the most traded day.  

The robot works with medium risks to the account balance.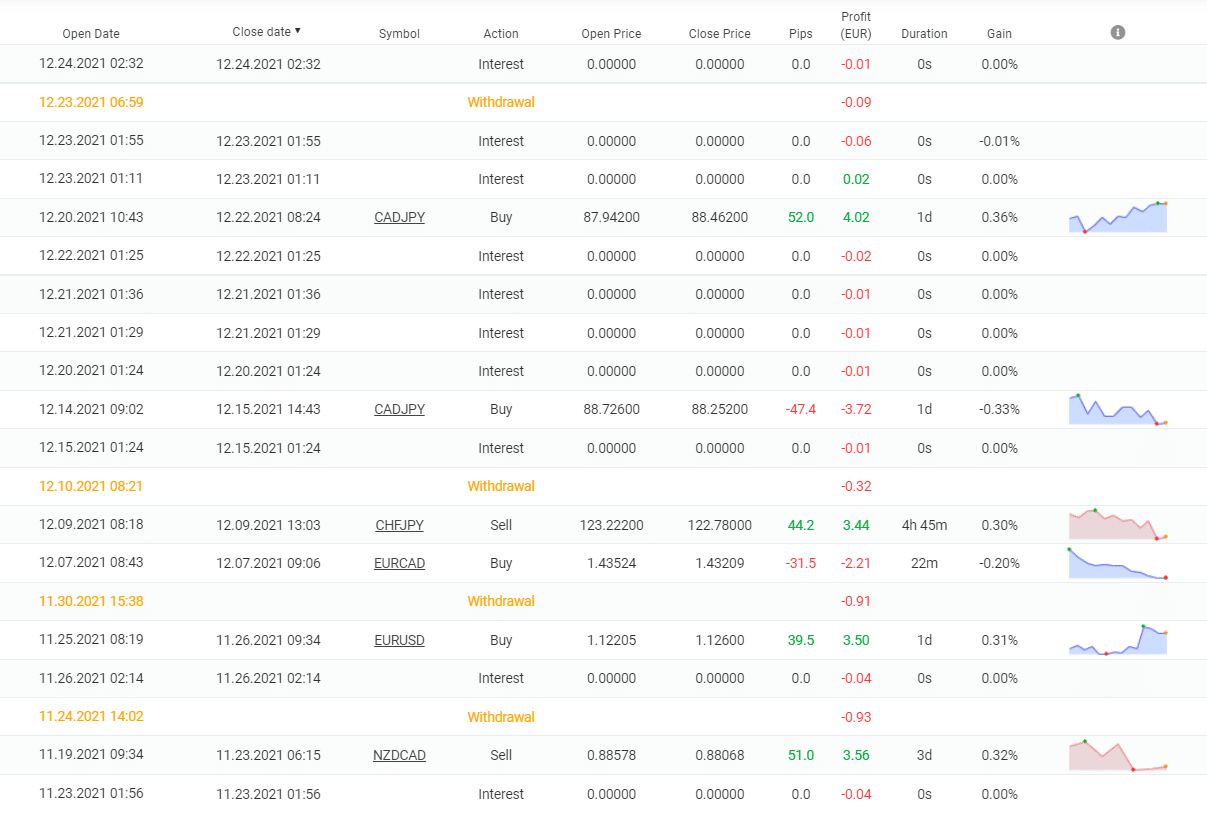 It doesn't seem to us that the robot trades frequently.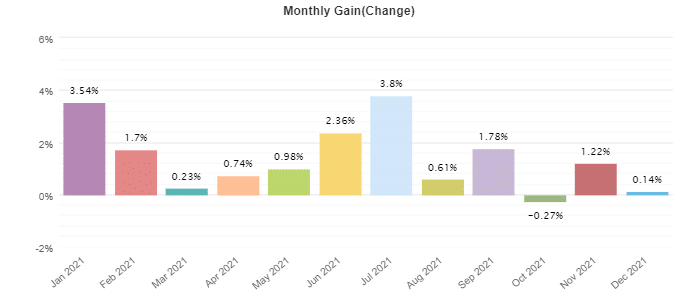 The advisor works with various profits from month to month. 
Customer reviews
We don't know how good their support is because there are no comments written about it.
PROS
Trading results shared
CONS
No team revealed
No risk advice given
No settings explanations provided
No backtest reports shared
Trading results don't look well-traded
High pricing
No refund policy provided
No testimonials from clients written
Verdict
Forex Pip Shooter is a system that works with low profitability and average success on the market. The devs decided to sell it for a high price without a refund-policy applied. We have no testimonials written about how good the system is and how it trades on clients accounts.