In the world of Forex trading, it is very easy to get confused between the myriad of broker choices and services to choose from. Particularly, forex trading with the help of forex robots has seen a drastic rise in usage over the last few years. FX robots allow even inexperienced traders the chance to earn big and be successful over a very short period of time.
However, there are many fraudulent and scam driven projects out there, ready to swindle money from unsuspecting users. That is why it is essential to conduct some market research before choosing a particular FX robot.
The following is a review of FX ShutterStock EA based on recent experience.
Company Overview:
FX Shutter Stock EA is a relatively new addition to the Forex robot trading market. According to the team, the platform aims at aiding users to "experience life the way it was meant to be, with true financial freedom".  The platform also presents a list of benefits for users to explore, which include
Easy to use functionality
Provides Standard, Mini, Micro and ECN accounts.
One time buy with no recurring fees.
24/7 Support
Product Offering:
Price: $199 for a real account and additional 2 Demo Accounts
Strategy: Undisclosed by Team
Trading Pairs Available: GBP/USD, AUD/USD and EUR/CHF
First Impression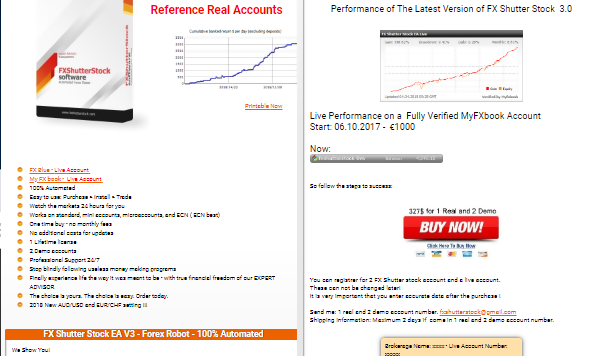 The above screenshots are a part of the homepage for FX Shutter Stock EA, which gives us an impression that the designer aimed for simplicity rather than complex designs. However, not much information has been given regarding the company's office location, developer identity and other crucial information regarding the team. This might appear as a red flag to some, but it is not uncommon to come across similar projects without much background information revealed.
Overall, the webpage appears to be very direct, without any separate member only area present. The instructions for purchasing and then installing are clearly given on the aforementioned homepage.
Purpose of an FX Robot and Expected Results:
There are many companies providing similar FX robot applications, each claiming almost similar benefits and functionalities. However, the platform selected should provide enough information relating to the strategy used, as well as detailed reports on how and when their automated trading service works.
Features of the Platform
ShutterStock EA provides an identical number of features as with any standard forex robot app. These include trading 24 hours a day, works with a number of different accounts, free updates, and a reliable 24/7 customer care service.
Trading Results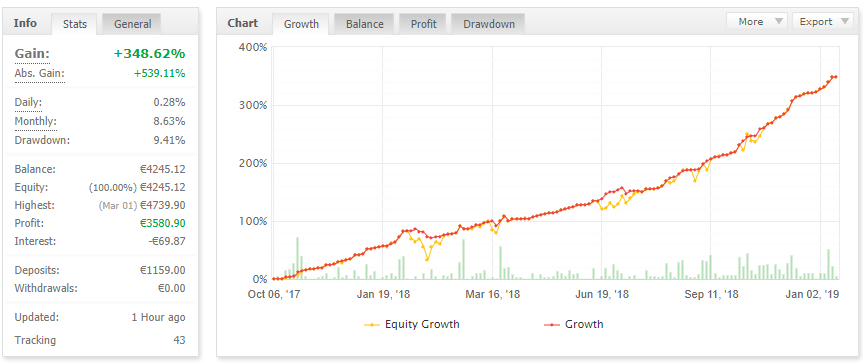 The above screenshot is taken from myfxbook. The trading results have been provided by the vendor, ranging from the period October 2017 to February 2019. The staircase-like ascending pattern in the graph indicates that the account shows that FX Shutter Stock EA gained 348.62% of the account's capital with a very low drawdown of 9.41%. This indicates a very good performance by the EA.
There isn't much information disclosed about the strategy used by the platform either. The risk-reward ratio provided by them seems to be pretty encouraging. Trades usually range between 5 to 15 pips. Thus, the strategy appears to be low-risk which results in non-aggressive, yet consistent monthly gains.
---
---
Benefits of the Robot
Compared to a lot of its competitors, FX ShutterStock EA's simple and straightforward approach has given it an upper hand. The benefits can be summed up below as follows:
Satisfactory trading results
User-friendly and not complicated
Relatively cheaper than other options
24/7 customer support via mail.
2 Free demo accounts along with account purchase
Disadvantages of the Robot:
However, there are some areas of concern when it comes to FX Shutter Stock EA's performance. Some of them are highlighted below:
Unidentified team and company profile
Amateurish Webpage Design
No reliable User Reviews Found
Broker Recommendations:
Account Type: USD or EURO
ECN or Micro or Standard
Leverage: 1:1500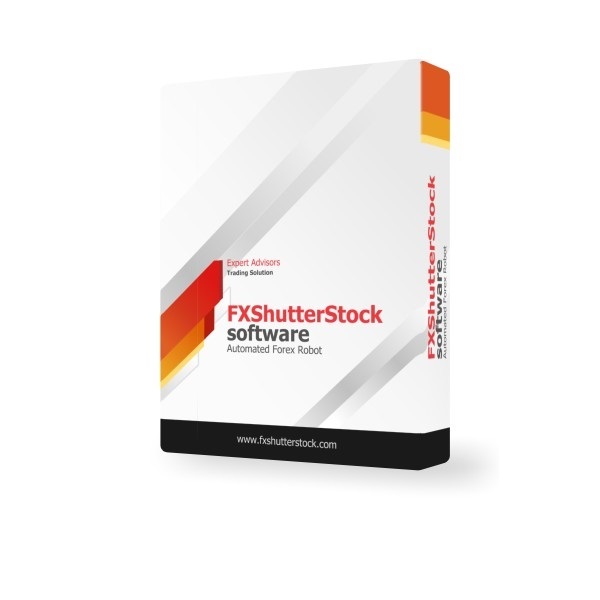 Conclusion
Shutter Stock EA appears to be one of the very few promising FX robot projects around and worth keeping an eye on. If the sample trading results are to be believed, the robot's performance is consistent and reliable. However, users are requested to conduct their own independent research before taking an important decision like this.