Foreign Exchange has been a popular way of earning a fortune over a small period for quite some years now. With the advent of new technology and computer applications, forex trading robots have been introduced to provide users with an almost fool-proof way to attain trading profitability. While there is a myriad of options available in the market today, users must be careful while selecting an appropriate application.
What Should we expect from a good FX Robot Application?
There are a lot of made-for-purchase forex tools available in the market, the majority of which are not profitable. For an FX robot to be effective, it must follow a concrete strategy as well as avoiding data-mining bias and curve fitting.
Titan Scalper 2.9 is is a Forex robot, which promises to deliver both excitement and profitability.
Titan Scalper Website Overview
At the first glance, the Titan Scalper 2.9 homepage appears to be professionally designed, with all information related to product pricing provided clearly. According to the team, traders should look not only for profit, but for an entertaining trading experience as well, making them quite different from other similar FX robots.
First Impressions
The core team has provided some of the key benefits that they claim the platform provides. However, apart from that, the identities and accomplishments of the core team are not clearly mentioned anywhere. Important information such as the application's history, or the locations of their head office is kept under wraps as well. While this can appear as a red flag to some, it is common to find forex trading robot sites providing very little background information about the personnel involved. There are, however, multiple ways a user can contact their support services, including support via Skype, Live chat, Telegram and an email address.
---
Strategy Used
Apart from providing some key benefits, the platform does not discuss details regarding the underlying strategy in use. Apart from mentioning that the application is low risk, stable, and highly profitable, all other relevant information is presented in a very vague way which is not associated with any trading strategy.
Product Offering and Features
The platform utilises regulated brokers in combination with powerful management tools which make it very cost effective. There are three packages available for users, namely, Basic, Standard and Pro. Details are provided in the screenshot below.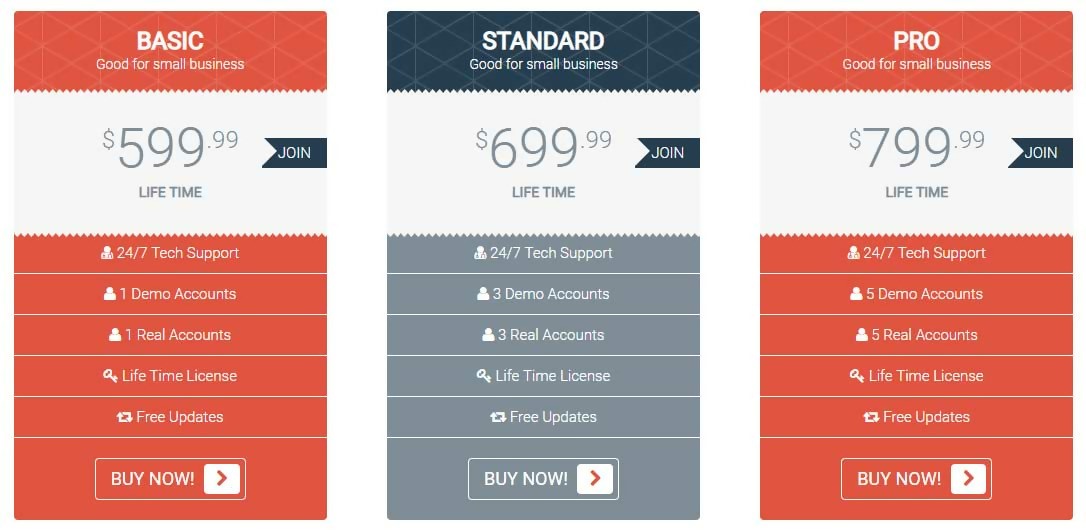 Comparatively, Titan Scalper EA is priced quite high, starting from $599. All the plans provide the same system, with additional costs required for producing additional licenses.
The website claims that the platform has an expert advisor with a built-in scanner constantly searching for the best market conditions to trade in. This feature works in tandem with their special profit-boosting features. The platform also extends support and is compatible with other applications such as MetaTrader 4 and 5.

Trading results
Titan Scalper EA provides information on a single myfxbook account. The account in question shows a gain of 2214.23% with a drawdown of 41.61% since December 14, 2017. The risk ratio is 2 to 1, with an average trade length of 1 hour, 17 minutes. Wins are coming in at 4.64 pips while losses are coming to -8.30 pips.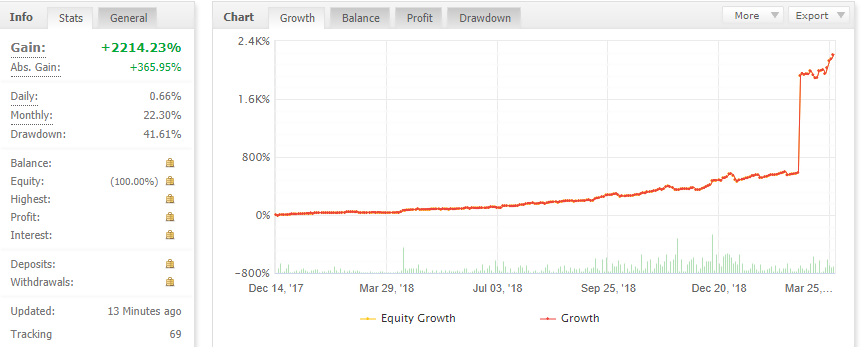 While the above performances are quite impressive, a better judgment can be passed if there was any other account information attached. Also, a key area of concern involves the platform's broker, AAFX, which has been marked by the FPA as a scam project.
Benefits of the Titan Scalper:
Scalping Strategy
Four Major Pairs available
Compatible With both MT4 and MT5
Drawbacks of this Application:
Not enough information regarding company background
Packages are Steeply Priced as compared to other similar services.
Uses a broker which has been flagged by the FPA.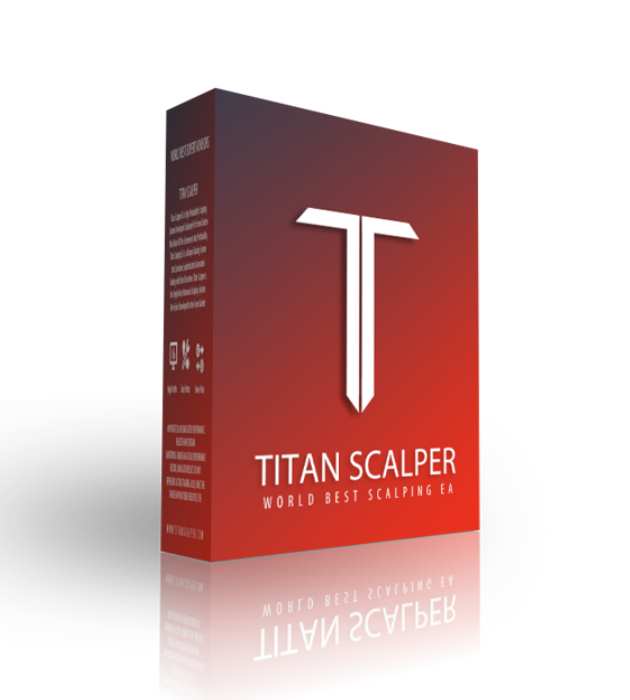 Verdict
Because of the lack of trading results from the community on more reputable brokerages, a final judgment cannot be passed regarding the trading performance. In all other aspects, Titan Scalper appears to be an innovative and profitable platform, although a bit expensive. Market research would enable traders to find similar services at lower prices.