Gold Scalper Pro is an automated forex trading system that is designed specifically for XAUUSD trading only. The software has been developed by the FXAutomater trading group utilizing scalping trading strategy. The product is not the first automated gold trader presented by this team. We've already reviewed some of their popular forex robots, including a more expensive Forex Gold Investor robot. Let's find out whether Gold Scalper Pro can be one of the best forex robots or it's just another scam EA.
Product Offering
| TYPE | Forex Robot |
| --- | --- |
| COMPATIBLE TRADING PLATFORMS | MT4, MT5 |
| CURRENCY PAIRS AVAILABLE | XAUUSD |
| TRADING STRATEGY | Scalping |
| TIMEFRAME | M1, M15 |
| FULL PRICE | $99 |
| MONEY BACK GUARANTEE | Yes (60 days) |
Gold Scalper Pro Features

Full time non-stop trading;
Simple low-risk strategy;
Time management system;
News filter;
Email and push notifications.
The vendor offers to buy a copy of Gold Scalper Pro expert advisor for $99. For such a low price, they provide a license to use the software on one real and three demo accounts, which gives an opportunity to test the system and make all necessary configurations before trading with real money. The package doesn't include any setup recommendations: all the settings explanations and strategy backtesting tips you can find on the official website. Gold Scalper Pro is compatible with two versions of the most popular MetaTrader trading platform. However, it has some usage limitations in terms of broker selection. This strategy is spread sensitive, so a trader should look for a broker offering less than 400 pips spread for XAUUSD pair.
Trading Strategy
Scalping in its technical nature is a universal trading approach that can be applied to almost any currency pair. Our question is: what makes Gold Scalper Pro strategy unique? Well, it's hard to say based on the information from the website. It looks like Gold Scalper Pro is another feature-packed EA from FXAutomater. Having lots of parameters that you can tweak, hoping it will work this time. The vendor provides a variety of backtests using real tick data, which can be a reference for a proper setup. Still, there's no guarantee that your actual performance record will be the same as those simulated results.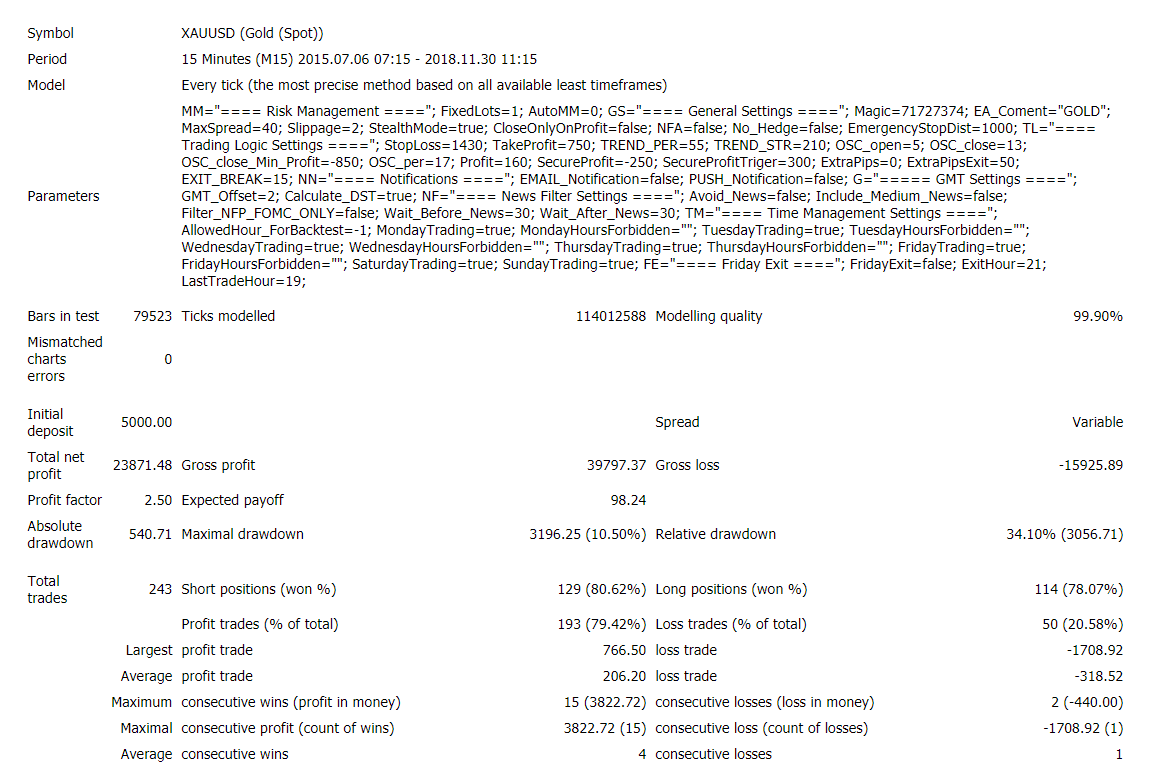 Trading Results
As proof that the system can perform in the real world, we've got just one myfxbook verified demo account. It's disappointing that the devs couldn't manage to provide us with a real live trading account. The team launched this demo account in August 2019 with a $1000 deposit using 1:500 leverage and IC Markets as a broker.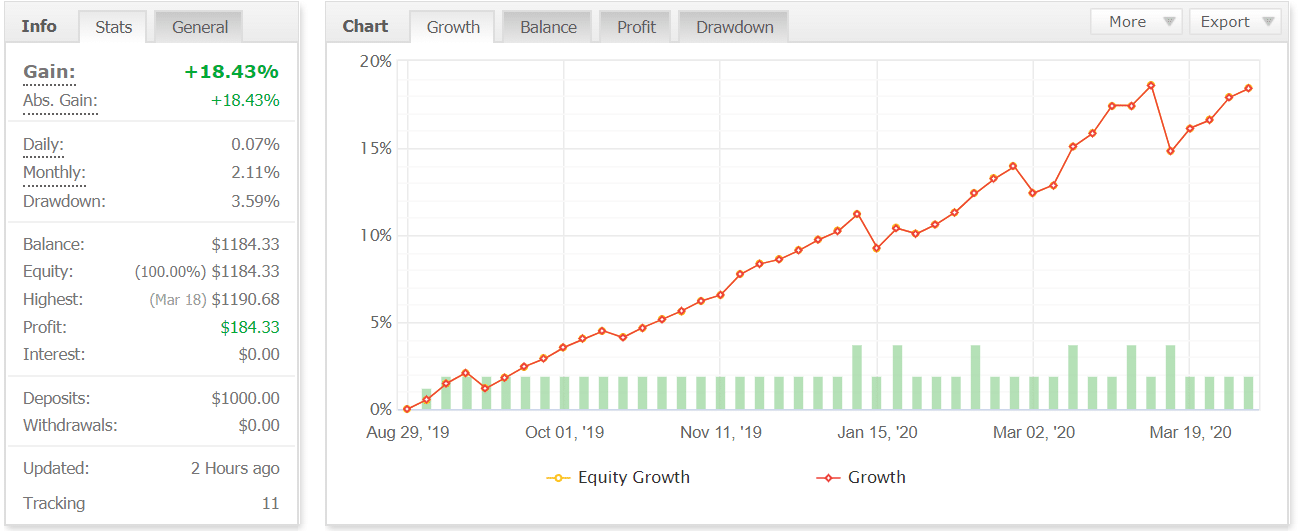 Since then, Gold Scalper Pro has managed to grow the account by 18% (as of April 2020). During this period, the robot has made 49 trades with 86% win-rate and an average win of 235 pips ($6.8). The profit factor equals 2.82. The best trade was 583 pips ($17.28). The worst trade was -1419 pips (-$42.78). The average trade length is 5 hours.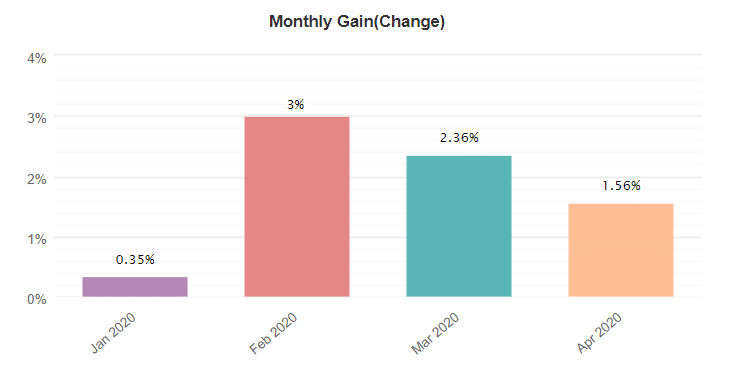 The average monthly gain has reached 2.11%. It's quite a low number compared to other automated forex robots. But still, the system performs well and gives some profit each month with low risk. Taking into account the fact that we're analyzing demo trading results, Gold Scalper Pro is far from being an essential tool for passive income.
---
Pros
Gold trading
Cheap price
News filter
Cons
Demo account results
Short live trading period
Can be more profitable
Vague strategy explanations
Lack of customer feedback
Verdict
From our point of view, Gold Scalper Pro has too many minor flaws to be the software worth trying. We cannot find any reason why traders should buy the system, even for such a low price. If the developers have doubts about its effectiveness and they've decided not to run the robot on a real trading account, you shouldn't trust it with yours.