We'd like to talk today about Happy Forex's product. The company itself is a well-known robot producer across the Forex-related community.

We have MartiGrid to review. Let's take a closer look at it.
Product Offering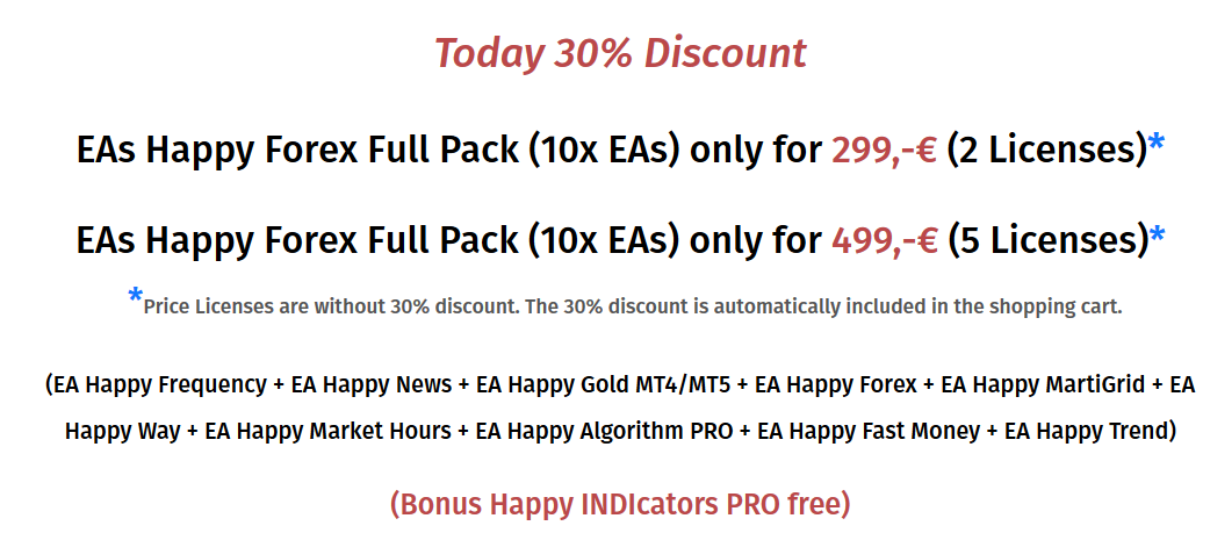 As usual, the next we see is the offer. The Happy Forex has two packages for every EA they sell. 2 real licenses cost 300 EUR. 5 licenses cost 500 EUR. There are also ten robots in the package and Indicators Pro for free. Both packages include an unlimited number of demo accounts.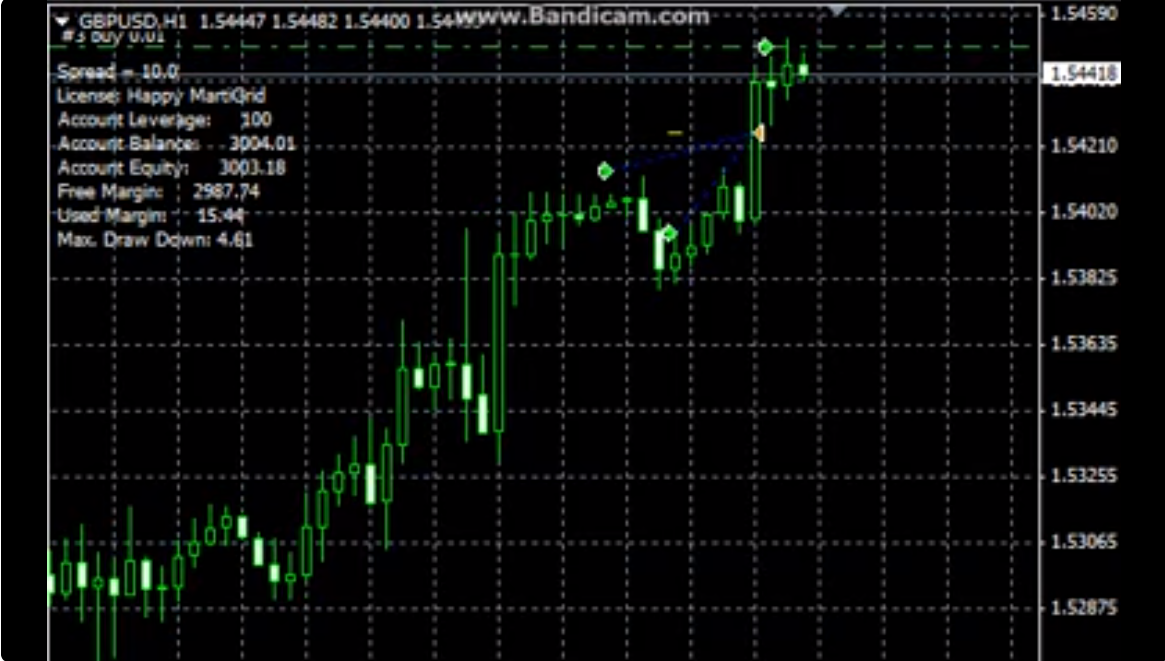 The presentation was enhanced by a real video of how the EA works.
Product requirements
We can run the robot on Mac OS, Windows from the 7th version, and Linux.

The robot was designed for trading on the MT4 platform.

It supports Standard, Micro, and Mini accounts.

The minimum deposit requirements are $3000.

We can trade using ECN accounts.

We receive a user-manual.

The licenses we bought are for real and demo accounts at the same time.

The robot is delivered with free updates and upgrades.
Trading Strategy
The robot, as we may know from its name, uses a mix of Martingale and Grid strategy enhanced by technical indicators and news filters. The robot is well-optimized and uses well-measured Stop Loss and Take Profit levels.
We can set what hours we'd like to trade and which one to skip.

The EA received an upgrade that allows it to work several times faster.

A NewsFilter feature lets us skip hours with high impact news.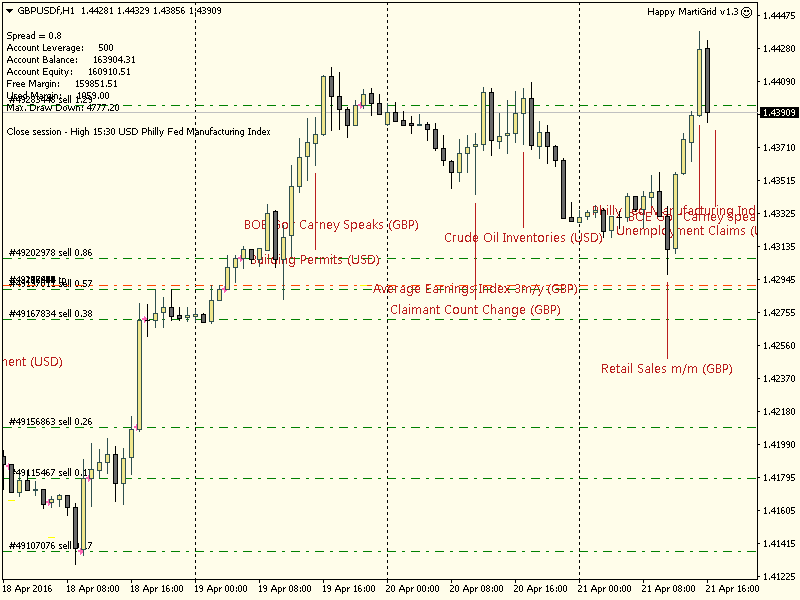 The new settings allow seeing how news influences the price of every symbol.

In the 1.5 version, we're allowed to trade AUD/USD.

A 1.9 version got a feature that allows trading on the FIFO-regulated brokers.

The Auto GMT feature allows us not to change server time. Now, the GMT time offset comes from the MT4.
Trading Results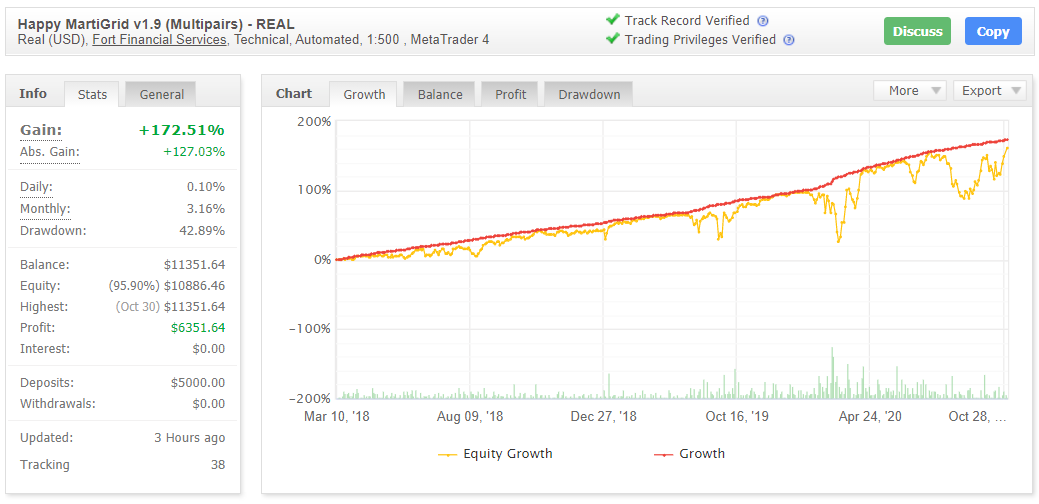 The robot runs a real USD account on Fort Financial Services with 1:500 leverage on the MetaTrader 4 platform. It was created on March 10, 2018, and funded at $5000. Since then, it has grown by +172.51%. An average monthly gain is 3.16%, with quite high drawdowns (42.89%). The account has a high level of transparency because Track Record is Verified.

This year's trading results are on +12.18% better than in 2019.

Happy MartiGrid traded 1743 deals with 43408 pips (it's a great number). An average win (53.91 pips) equals an average loss (-67.33 pips). Longs' win-rate is 73%. Shorts' one is 80%. An average trade length is 11 days. The Profit Factor is 2.46.

How we know what symbols the robot trades: AUD/USD, EUR/JPY, EUR/USD, NZD/USD, and USD/JPY. It's rare to see that all symbols made almost the same number of profits.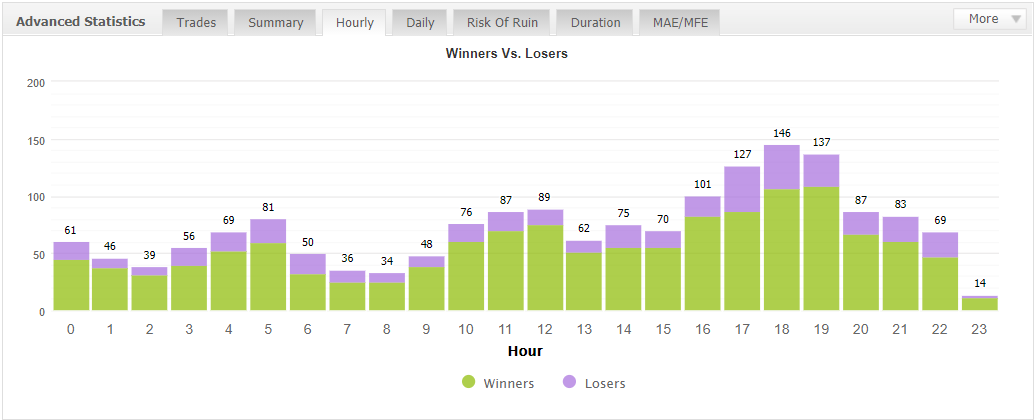 The EA trades all day, focusing on market openings.

The weekly chart looks standard.

Happy MartiGrid works with low risks to the account balance.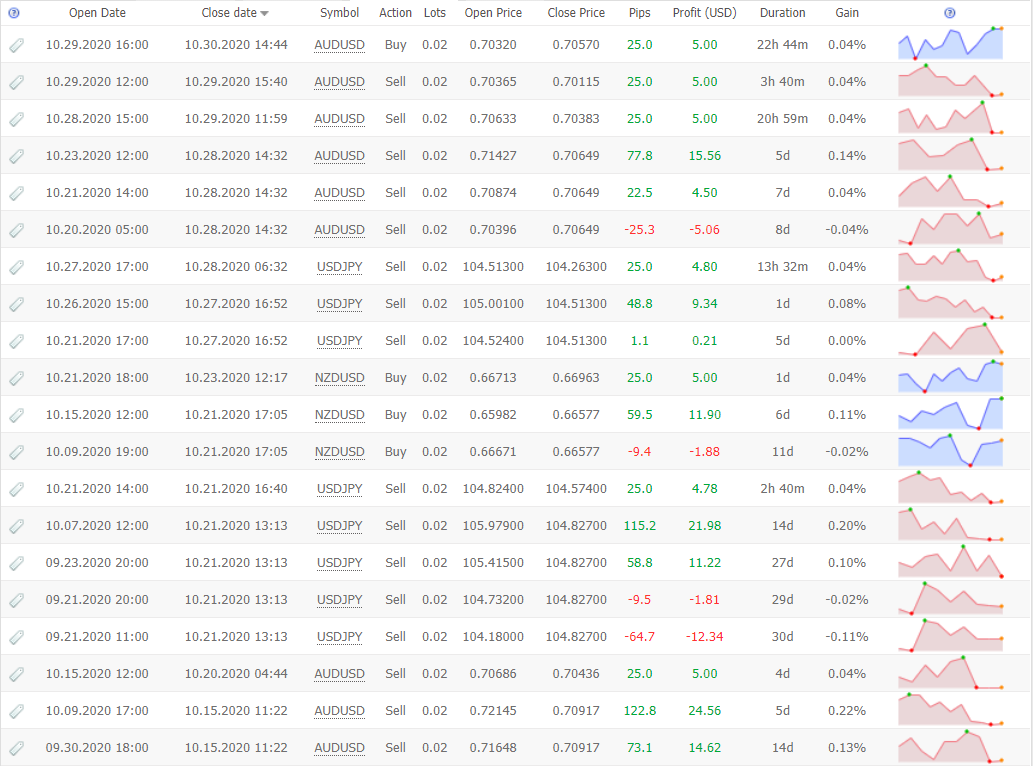 The terms of keepings deals open vary so much from several hours to four weeks.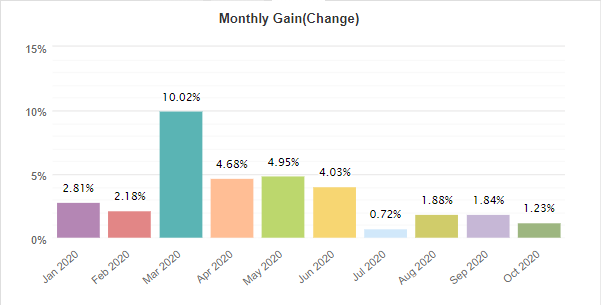 The fun fact is that the EA didn't lose any months. All of them were profitable.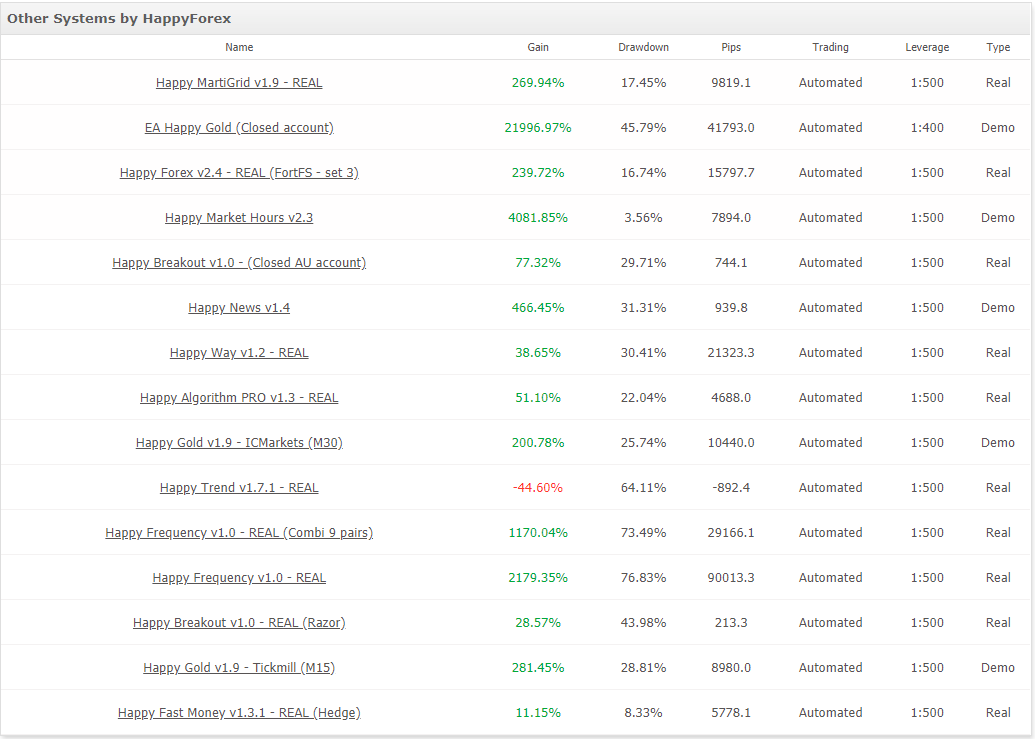 The company has many other systems that work well.
Customer Reviews

Happy Forex as a company has a profile on FPA. There are only five reviews. Based on them they have a 3.7 rate.

It was a single comment that mentioned exactly Happy Mortigrid as a good robot that runs a grid strategy and it brings consistent profits.

One negative comment was about Happy Way EA and noticed that it trades without Stop Loss placements.
PROS
Well-known company
Settings were well-explained
There's a -30% discount
The 30-day money-back guarantee provided
Solid profitability
Every month is profitable
CONS
Risky strategies are behind the system
The main strategy wasn't revealed
Slow to answer support
Verdict
Happy Forex can design a profitable robot that uses two scary strategies: Grid and Martingale. As we can see, the EA could make small monthly profits, but we don't know how long it will take before the cons of these strategies show up, and the account will be halved in several days or even hours. Before making a final decision, you have to read about these strategies on the web.