Managed Forex With Us (MFWU) is a Forex trading platform that offers different trading ideas including managed Forex accounts, Forex EAs, FX trade copying, signals, services for brokers, and affiliate or partnership program.
In this MFWU review, we are going to conduct a detailed analysis of this system to decide whether it offers worthwhile investment opportunities in 2021.
Product Offering
The website is divided into several sections including detailed information about the company, what services it offers, FAQ section, pricing details, and an online contact form.
Norbert Zoltan Nagy, Tibor Kun-Szabó, Csaba Bilinovics and István Körözsi are four main people that stand behind MFWU. Norbert Zoltan Nagy is the main programmer who took an initiative to create Managed Forex For Us. At the beginning of 2020, he started to lead the Forex market. In 3 years of trading experience, he figured out two main challenges in Forex trading: emotional factors and continuous updates of the trading algorithms. Zoltal together with the other 3 experienced traders has decided to create MFWU, where they help manual traders convert their manual trading strategies into expert advisors to provide them with a fully automated trading experience.

With the help of managed account service, the devs aim to diversify your risk portfolio.
Traders have the following available options for investing with the program:
Account management:

traders have to provide their credentials and connect their system to the account that obtains trades from all providers for diversification.

Programming of the trading strategy:

MFWU has many experienced traders who have already developed different EAs. In case you have your trading approach and want it programmed, MFWU can assist  you with it

Trade copy system:

it copies trades, sets Lot size, manages partial exit, slippage, and more. There are subscription charges that could be revealed only after you send an email to MFWU.

FX signals:

are sent directly to phones as soon as MFWU executes a trade. The subscription plan costs $50/month.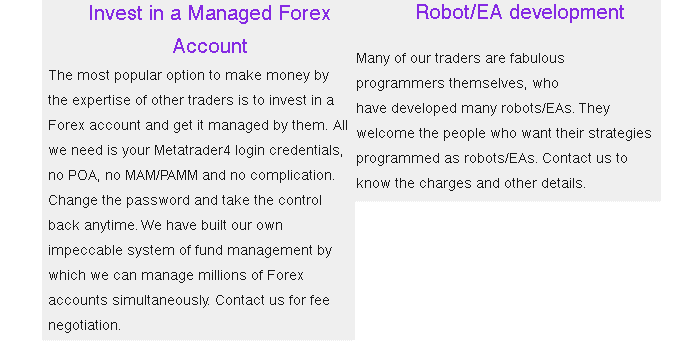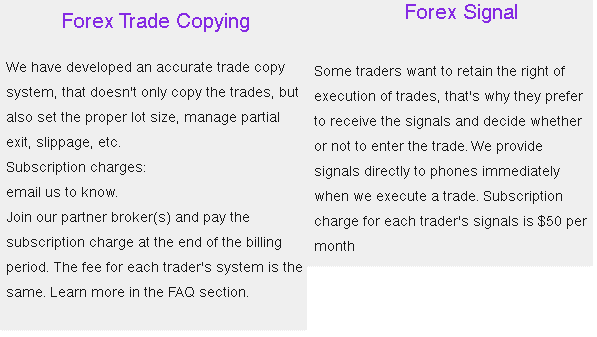 Trading Strategy
On the FAQ section we've found that there are 3 links to the systems of each trader of MFWU:
The robot trades GBP/USD and GBP/JPY. and performs a scalping approach and opens several orders of the same size at once. It closes them at different profit levels later on.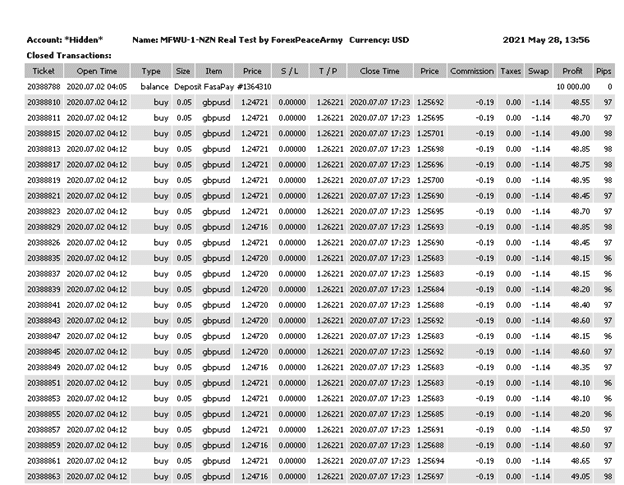 It opens several orders of different sizes at once. The robot combines Tibor and Nobert strategies.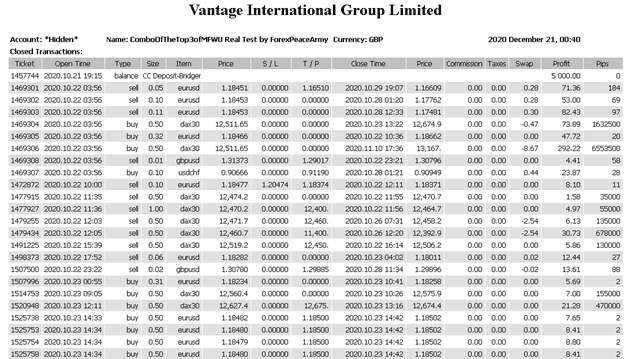 Tibor uses proper SL and TP and places several trades at once. It trades different lot sizes, which means that there is a Martingale on the board. It also uses a grid for placing orders. As you can see in the screenshot below, most trades are canceled.

From the trading starts, we can see that the EA trades GBPUSD, USDJPY, GBPJPY, EURUSD, AUDUSD, EURJPY, and AUDCAD.
Trading Results
MFWU has a page on FPA when it has been running 3 tests: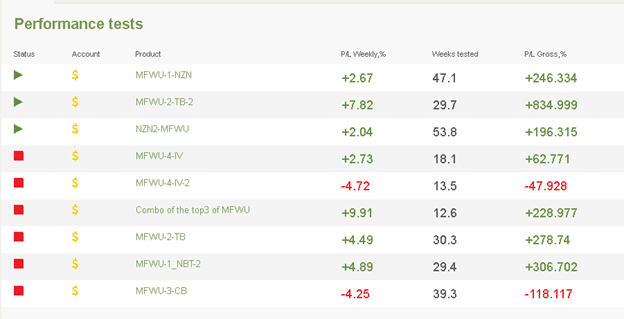 It's a Nobert system: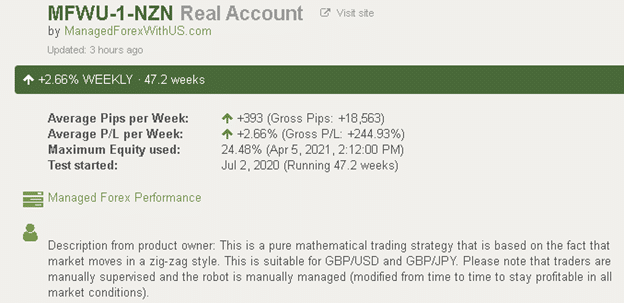 The test started on July 2, 2020. Since this time, the system has generated 25,086.18 dollars of profit. The profit factor is  1.90. The maximum drawdown was 9.46%. The win rate for short positions is 76.92%,  and 80.95% for Long positions.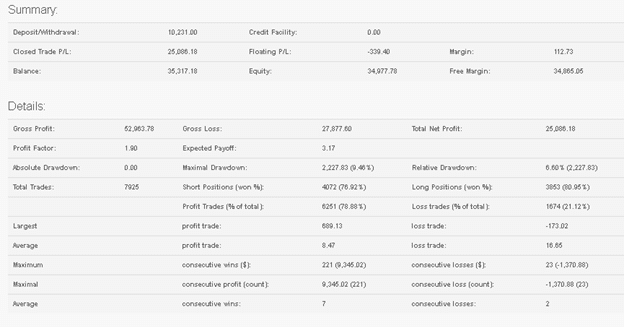 This is a test for the Tibor system:

It started on November 1 2020 and since that time the system has gained a total net profit of 133,918.00 USD with a maximal drawdown of 55.14%, which looks risky for trading. It trades with a high-profit factor  – 3, 89 and has a mediate win rate of 60.38% which is based on 1421 trades.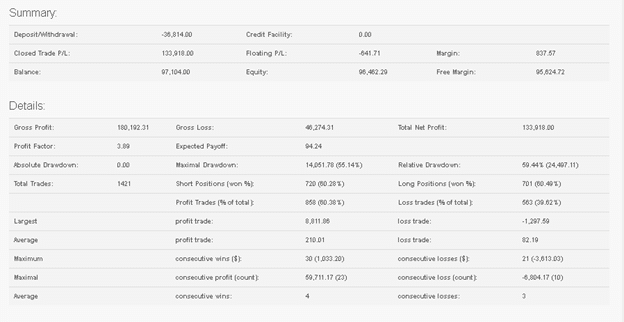 There are no trading results for the combo system.
Customer Reviews
There are two five-starred customer reviews published on Forex Peace Army. We cannot rely on them and need more feedback to provide a general outlook.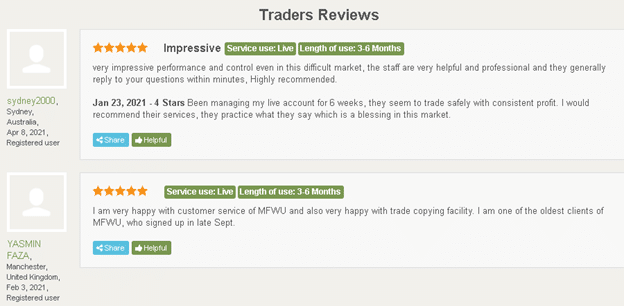 CONS
No verified trading results
No backtest reports
Undisclosed trading approaches
The undetailed pricing information provided
Verdict
It is too early to say something for sure. As well as many copy-trading systems, this one shows potential and looks to operate well. However, most copy trading services that operate well for a short period end up blowing traders' accounts. We do not mean that it is the same case here, but we need more time to monitor, analyze and then decide whether it is a good trading system to rely on.