NPBFX is a Forex trading platform that has been providing expert trading services since 1996. With its robust technology, wide range of assets, and exceptional customer service, NPBFX has become a trusted partner for both novice and seasoned traders worldwide. In this review, we'll delve into the platform's features, its pros and cons, and why it might be the right choice for your trading needs.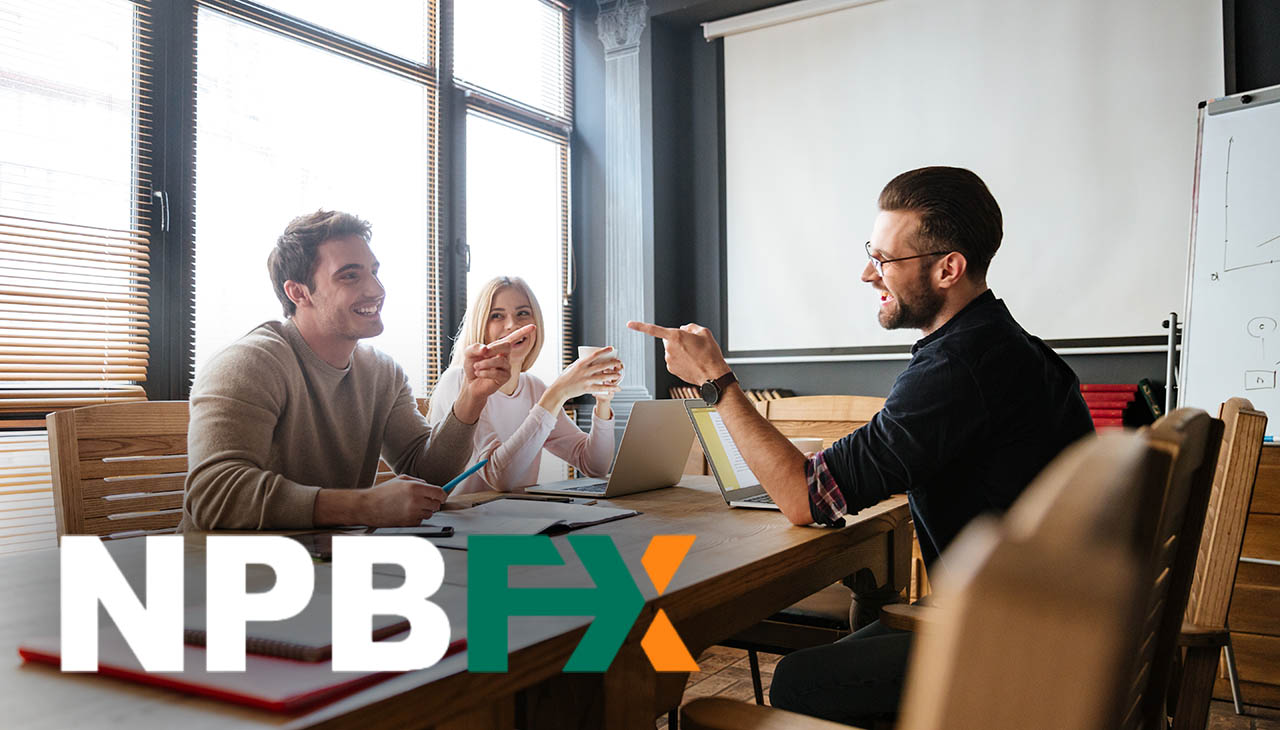 Background Information
NPBFX, also known as Nefteprombank Forex, is a forex broker that provides online trading services to clients worldwide. The company was established in 1996 and is based in Belize. NPBFX is regulated by the International Financial Services Commission of Belize (IFSC) under license number IFSC/60/342/TS/19.
Over the years, NPBFX has gained recognition for its commitment to providing reliable and transparent trading services. The broker has received several awards, including the "Best STP Broker" at the IAFT Awards and the "Best Forex Broker in Russia" at the Forex Expo Awards.
As a client-centric broker, NPBFX focuses on offering advanced trading technologies and competitive trading conditions. The company aims to provide traders with a secure and efficient trading environment.
Features
NPBFX offers a range of features designed to enhance the trading experience for its clients. Here are some key features offered by NPBFX:
Multiple Trading Platforms: NPBFX provides access to popular trading platforms such as MetaTrader 4 (MT4) and MetaTrader 5 (MT5). These platforms offer a user-friendly interface, advanced charting tools, and a wide range of analytical capabilities.

Wide Range of Instruments: Traders can choose from a diverse selection of financial instruments to trade, including forex currency pairs, commodities, indices, and cryptocurrencies. This allows traders to diversify their portfolios and take advantage of various market opportunities.

Competitive Spreads and Low Fees: NPBFX aims to provide competitive spreads and low fees to its clients. The broker utilizes an STP (Straight Through Processing) model, which means that client orders are executed directly in the market without any interference or manipulation.

Flexible Leverage Options: NPBFX offers flexible leverage options, allowing traders to adjust their leverage levels according to their risk appetite and trading strategies. However, it's important to note that higher leverage can amplify both profits and losses, so caution should be exercised.

Demo Accounts: NPBFX offers demo accounts that allow traders to practice their trading strategies in a risk-free environment. This is particularly beneficial for beginners who want to gain practical experience and test different trading approaches before risking real funds.

Educational Resources: NPBFX provides educational resources and materials to help traders enhance their trading skills and knowledge. These resources may include video tutorials, webinars, articles, and market analysis reports.

Customer Support: NPBFX offers customer support services to assist clients with any inquiries or issues they may have. Support is available through various channels, such as live chat, email, and phone.
It's important to note that the availability of certain features may vary depending on the client's jurisdiction and the account type chosen. For detailed information on the features offered by NPBFX, it's recommended to visit their official website or contact their customer support directly.
Trading Platforms
As previously mentioned, NPBFX provides access to two of the most popular trading platforms: MetaTrader 4 (MT4) and MetaTrader 5 (MT5). Both platforms are renowned for their advanced technical analysis tools, customizability, and user-friendly interfaces.
MetaTrader 4 is widely regarded as the industry standard for forex trading platforms. It offers a wealth of features such as real-time market quotes, advanced charting tools, and the ability to automate trading strategies using Expert Advisors (EAs).

MetaTrader 5, on the other hand, is a more advanced and feature-rich platform. In addition to the features offered by MT4, MT5 supports trading of a wider range of asset classes and offers a more sophisticated technical analysis toolkit, including more timeframes, technical indicators, and graphical objects.
Both platforms are available in desktop versions for Windows and Mac. They also offer mobile apps for Android and iOS, allowing traders to manage their positions and stay connected to the markets wherever they are.
For traders who prefer to trade directly from their web browser, NPBFX offers the MetaTrader WebTrader platform. This web-based platform requires no download or installation and provides most of the features of the desktop platforms, including real-time quotes, advanced charting tools, and trading history.
All in all, the availability of these platforms ensures that traders of all levels and preferences can find a suitable trading environment at NPBFX.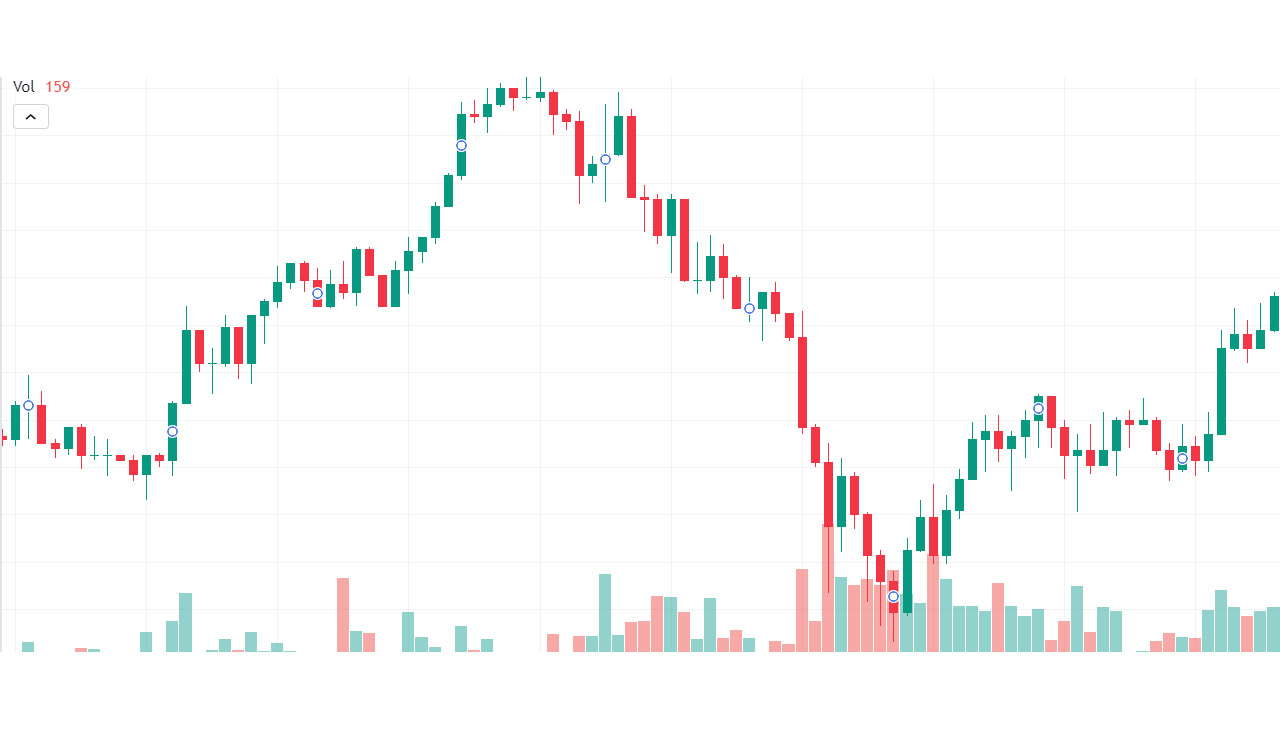 Account Types
NPBFX offers three types of trading accounts catered to the varying needs of their clients: Master, Expert, and VIP.
Master Account: The Master account is a great starting point for beginners, with a minimum deposit of $10. This account comes with a maximum leverage of 1:1000, enabling traders to start small and gradually increase their exposure as they gain more experience.

Expert Account: Aimed at experienced traders, the Expert account requires a minimum deposit of $5000. With a maximum leverage of 1:200, this account offers lower spreads starting from 0.8 pips.

VIP Account: The VIP account is designed for professional traders and requires a hefty minimum deposit of $50,000. Traders with a VIP account get the most competitive spreads starting from 0.4 pips and a personal manager.
All three account types offer access to all trading instruments, educational resources, and customer support. They also allow automated trading via Expert Advisors (EAs). However, each account type comes with its own unique set of benefits, trading costs, and conditions. Therefore, traders are advised to carefully consider their trading style, risk tolerance, and trading goals before choosing an account type. For detailed information on each account type, it's recommended to visit the NPBFX official website or contact their customer support.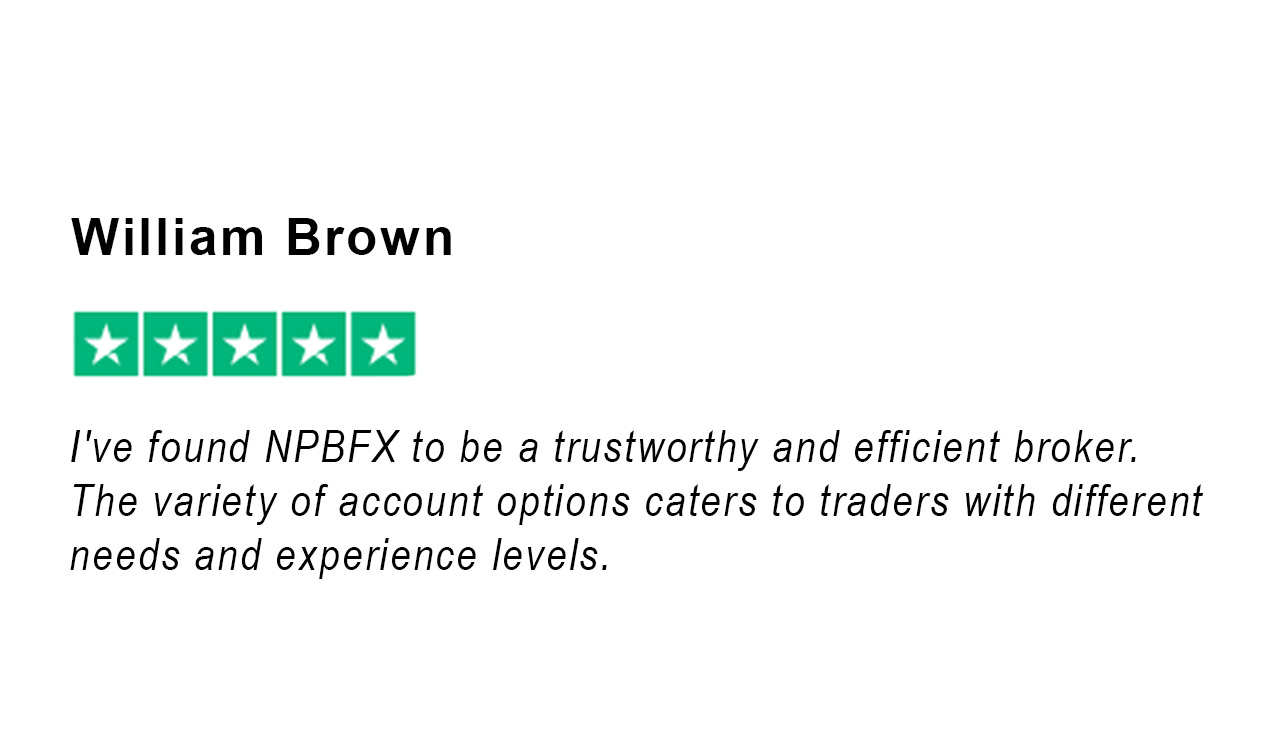 Trading Instruments
NPBFX offers an extensive range of trading instruments that cater to different types of traders. The options include:
Forex: Traders can trade more than 38 forex currency pairs, including major, minor, and exotic pairs. This wide variety allows traders to take advantage of market movements in various economies around the world.

Commodities: NPBFX provides access to a variety of commodities for trading, including oil, natural gas, and precious metals like gold and silver. Commodity trading offers opportunities for portfolio diversification and hedging against inflation.

Indices: Traders can speculate on the price movements of major global indices such as the Dow Jones, Nasdaq, FTSE 100, and others. Trading indices can provide exposure to an entire sector or economy without the need to buy individual stocks.

Cryptocurrencies: With the rising popularity of digital currencies, NPBFX offers the opportunity to trade popular cryptocurrencies like Bitcoin, Ethereum, and Litecoin.
These trading instruments offer opportunities for both short-term trading and long-term investment strategies. However, it's crucial for traders to understand the risks involved in trading these financial instruments, and to only invest funds they can afford to lose. It's recommended to use the demo account to practice trading strategies without risking real money.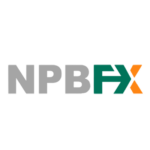 Availability of trading instruments
9
Customer support services
7
Wide selection of trading instruments
Low fees and tight spreads
Access to two of the most popular trading platforms
Comprehensive educational resources
24/7 customer support services
No ECN accounts are available
Limited payment methods in some countries
Minimum deposit requirements may be high for some traders
Summary
Overall, NPBFX is a great choice for any trader looking for an online brokerage with a wide selection of features and competitive fees. Their extensive range of trading instruments, educational resources, customer support services, and two of the most popular trading platforms make them an attractive choice for both beginners and experienced traders. However, it's important to note that certain features may vary depending on the account type and client's jurisdiction. For more detailed information, it's recommended to visit their official website or contact their customer support team directly.