The indicator has been a part of the MQL5 community for many years. The release date was December 06, 2013. It was downloaded 8442 times and activated 100 times. The last update was issued on April 24, 2021. 
Product offering
We have some details and strategies explained. We grouped them up in the following list. 
A system is semi-automatic software that helps us to understand when it's the right time to open an order and in what direction. 

It uses a trend strategy to spot trades. 

It constantly looks for entry points "by analyzing what the price is doing during established trends."

We can improve our performance by using it.

"It recognizes profitable pullbacks, breakouts, and early reversals trend moves."

The indicator analyzes itself to increase profitability in the future. 

It works on all time frames at once. 

The signals won't be repainted.

There are many email/sound/visual alerts implemented. 

It pays attention to the breakout actions. 

"A red dash is a correction during a downtrend." 

"A blue dash is a correction during an uptrend."

"Blue Bars are a bullish sub-trend."

"Red Bars are a bearish sub-trend."

The input parameters can be customized. 

We may ask the developer questions about the system via MQL5 or email.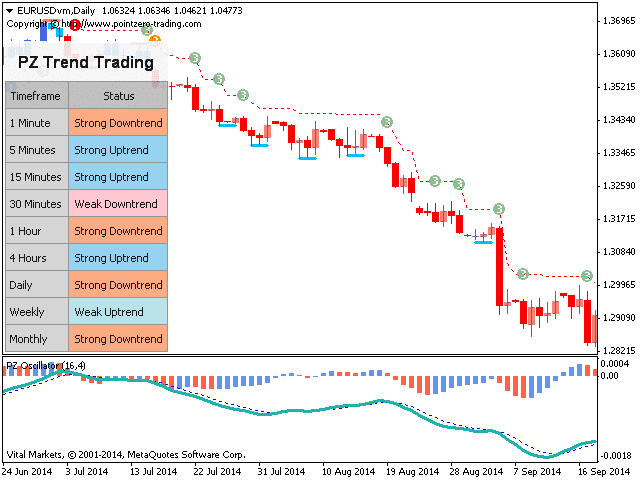 We may note from the screenshots how the indicator informs about orders on the terminal.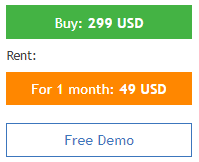 The indicator costs $299. This offer is three-four times overpriced than other solutions on MQL5. The one-month rental option costs $49. We can download a demo copy of the system to check settings or execute backtests on the terminal. There is no refund policy provided. 
Trading strategy
The system uses trend indicators to spot trend-based trading opportunities. 

We can work on any pair that we want. 

It checks all time frames at once. 
Trading results
We have no backtest reports provided. It's a significant con because the system must have been tested before being released. From it, we should know accuracy and other parameters.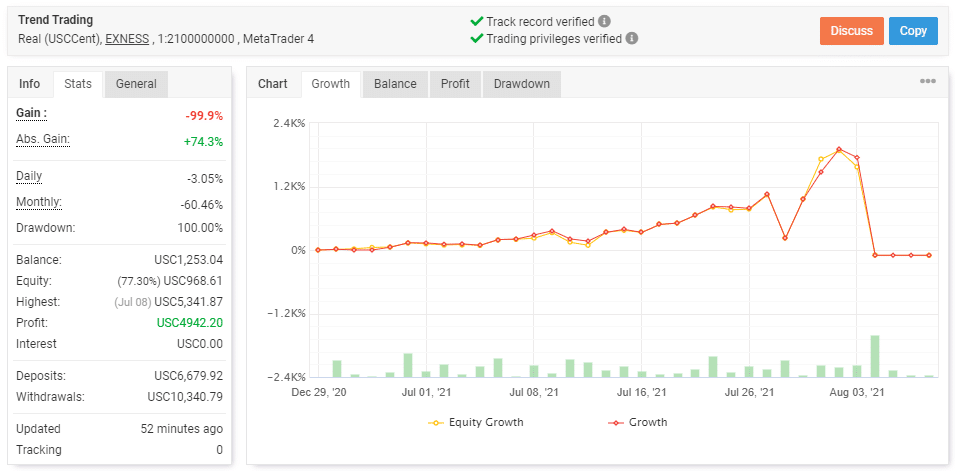 We took some screenshots when it just happened. It was a real USCCent account on the EXNESS broker where the system worked automatically with 1:500 leverage on the MT4 platform. The number of the leverage looks broken. The account has both a verified track record and trading privileges. It was created on December 29, 2020, deposited at 6,679 USC, and withdrawn at 10,340 USC. Since then, the absolute gain has amounted to -99.9%. An average monthly gain was -60.46%. The maximum drawdown was maximum – 100.00%. 

There were 208 deals executed with 2596.1 pips. An average win was 109.25 pips when an average loss was -139.24 pips. The win rate for longs was 57% when for shorts was 64%. An average trade length was 13 hours 24 minutes. The profit factor was 1.57. These numbers aren't updated. There should be less than 1 profit factor. 

Nine currency pairs were traded. The most active pair was GBPUSD with 41 orders and $1475.77.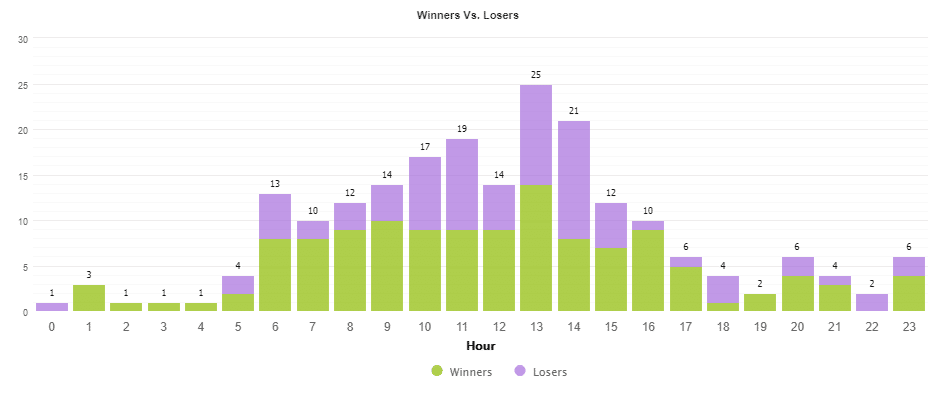 The system opened orders mostly during the European trading hours. 

The software traded with high risks to the balance.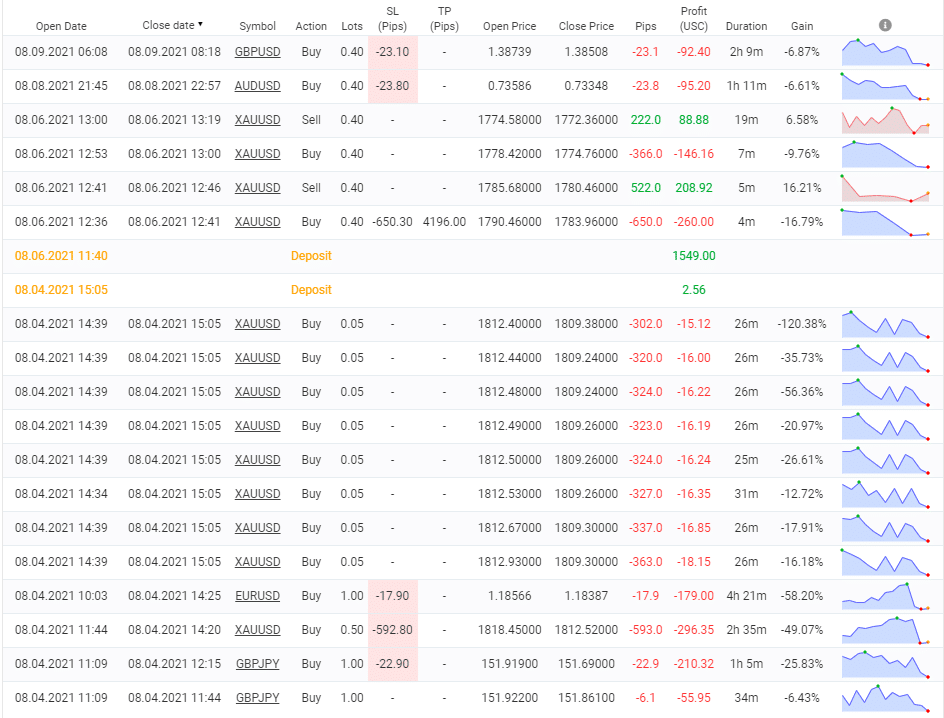 The robot executed a Grid of orders with Martingale.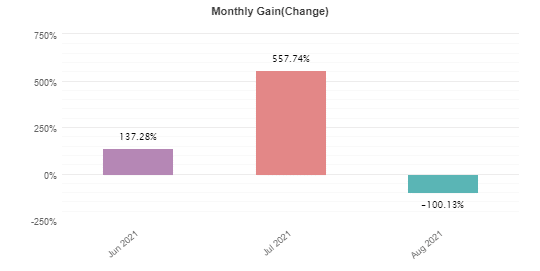 The system closed in August 2021 with losses. 
Customer reviews

We have some positive testimonials published on MQL5. We cannot trust them because the account was blown. 
PROS
Affordable subscription option
CONS
No risk advice given
No money-management advice provided
No backtest reports shared
No trading results provided by the vendor
The account was blown
No refund policy provided
Fake testimonials published
Verdict
The PZ Trend Trading presentation looks poor and doesn't include backtest reports. We have some testimonials, but they look fake. The robot does not look to be a safe and reliable trading tool to invest money in.