Reaper is announced as a next generation Forex robot that will transform your trading. We are also told that traders love it and brokers hate it. Apparently, Reaper is designed to work in your favor and in a way that makes it impossible for brokers to manipulate it. Let's dig in and find out if the robot is worth the hype. 
Product offering
Reaper has the following features:
Everything is automatic. 

It can trade any account size.

It has a beautiful, intuitive interface.

The system does not require previous Forex experience.

It works on the MT4 chart.

It can be used alongside any other Forex robot (developed by the vendor).

It is easy to install.

The EA trades all currency pairs. 
Reaper is one of the most low-cost Forex robots out there. The company requires you to only pay $79 for the license. Unfortunately, the product does not come with a money-back guarantee.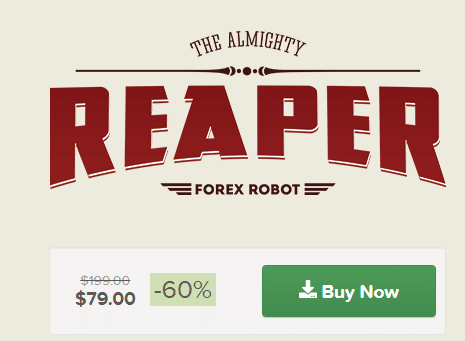 Reaper is the creation of Forex Robot Trader (FTR). The company has produced many other trading robots. However, FRT's reputation in Forex is not good because many traders have come out to castigate it for producing inefficient systems. So, it is highly likely that Reaper is unreliable as well. 
Trading strategy
In terms of strategy, the claim is that "Reaper trades daily price breakouts to find explosive trades." It monitors the hidden areas of support and resistance on Forex charts and initiates trades when the price breaks through these areas. This way, Reaper is able to capitalize on big surges of price movements. It also manages stop levels actively to protect your profits. Notably, if the price changes direction, then the robot will automatically stop and reverse its position. 
Trading results
The presentation doesn't feature backtest results. Backtesting is a very important practice as it helps to estimate a system's potential profits and losses based on historical performance data. The devs have downplayed this test, a sign that they don't care about your desire to know how the EA can perform in the long run. 
Reaper is not being used on a verified site like FXStat or Myfxbook. There's a higher likelihood that the devs are afraid it will show its true colors on these platforms. The team has gone to great lengths to manufacture data to cover up the system's ineptness. From the screenshot below, you can see that the idea is to convince the public the tool is very lucrative. We have exaggerated figures that indicate you can gain up to $116,000 in a month while using it. This is impractical.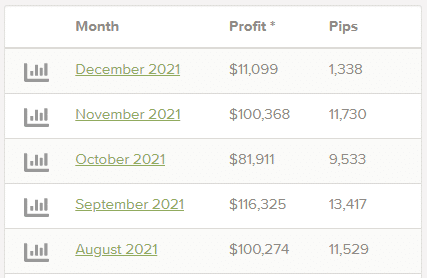 Customer reviews
There are a few positive reviews for the Reaper on its official site. Traders are commending the robot for meeting their trading needs. Of course, there are no negative reviews. We suspect that the testimonials are not genuine and just a creation by the company to fool traders that their system is useful. There are many credible reviews on FRT on FPA. And as we read them, it became clearer that the company is selling EAs that don't work. Reaper definitely fits into this list. 
PROS
Easy to install
Affordable
CONS
A money-back guarantee is unavailable
Non-verified results are provided
No backtest data
Verdict
We can never recommend you invest in an EA that lacks reliable trading data. The company definitely doesn't want you to realize that Reaper is a poor performer. The bad reputation FRT has received on FPA should also tell you that the devs cannot be trusted. They will just waste your investment and give you a bad experience in Forex.