Sirius is an advisor that was released several times during its life. The last one was just several months ago. The previous trading results didn't surprise people at all. There's no main claim provided. 
Product Offering



There's a three blocks by four statements published:
The advisor runs the charts fully automatically for us. 

It works on the charts 24/5. 

There's a built-in money management system. 

We can use efficient risk management. 

We are free to trade many cross pairs at once. 

There are optimized default settings. 

The robot is an easy-to-setup trading solution. 

We can use the advisor with default settings and still be profitable. 

The support should be dedicated, welcome, and useful.

The robot uses Stop Loss, Trailing Stop Loss, and Take Profit. 

It's a set-and-forget trading system. 

We may start trading completely experience-free. 

Their goal is to provide clients with a reliable service that adds true value.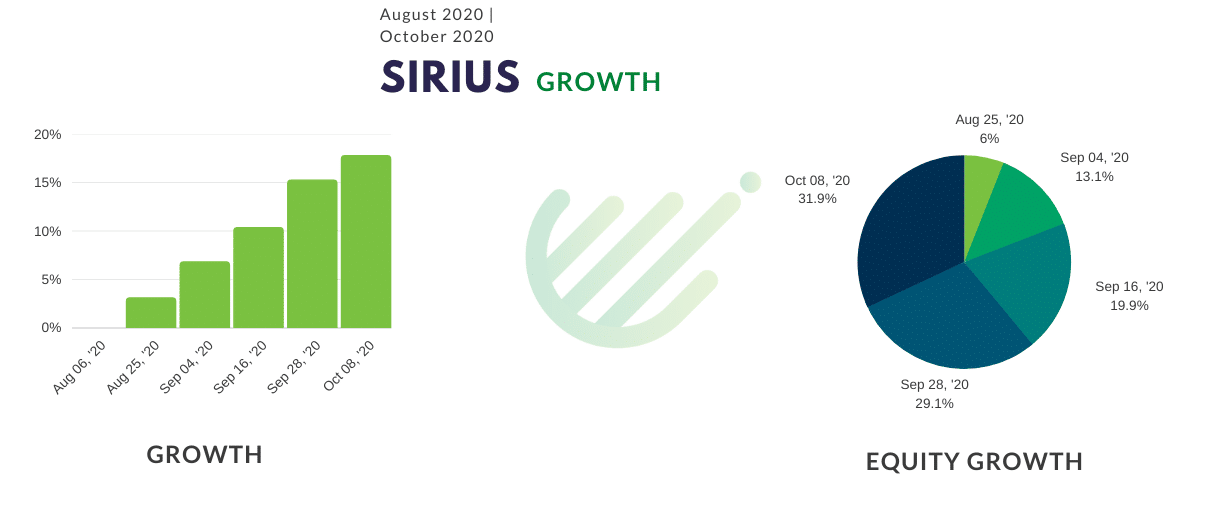 The presentation includes charts with past trading activities which are fake. We know that they were not cool at all.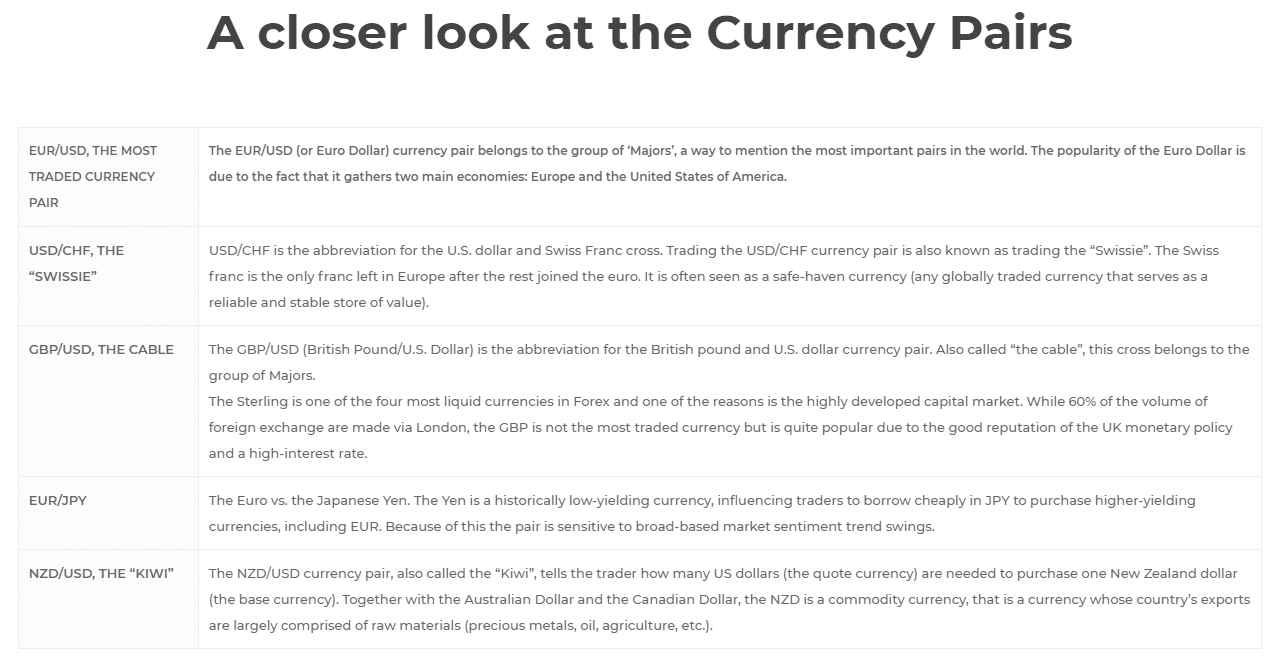 There are currency pairs descriptions that no one needs. Real traders already know it. Others just don't want to know it at all.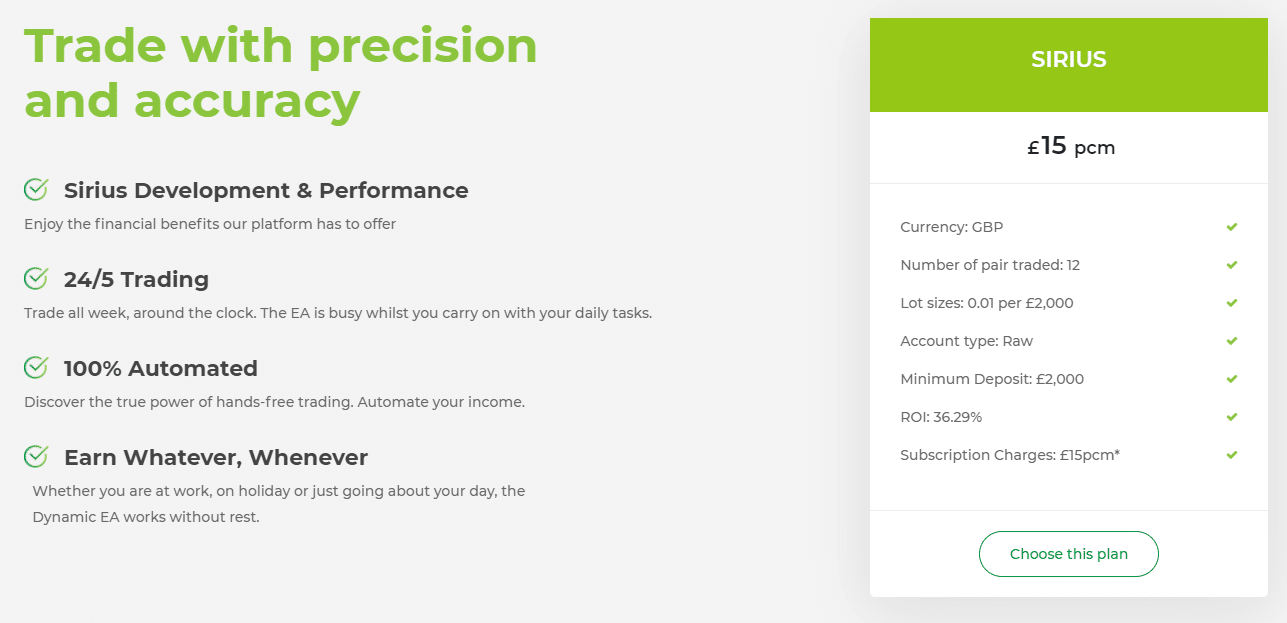 Pricing is weird. The robot trades twelve symbols, but we can buy a subscription (?) for only £15. How do they unite one currency GBP and twelve pairs traded? It's nonsense. 

The lot size should be 0.01 for each £2000. 

We have to trade on an ECN account only. 

ROI expectations are 36.29%. 

There's no refund policy provided. 
Trading Strategy
We have no idea what strategies the developers have sewed in this robot. 

It works with twelve currency pairs where EURUSD and GBPUSD are the main ones. 

We are not allowed to know the time frame or frames to work with. 
Trading Results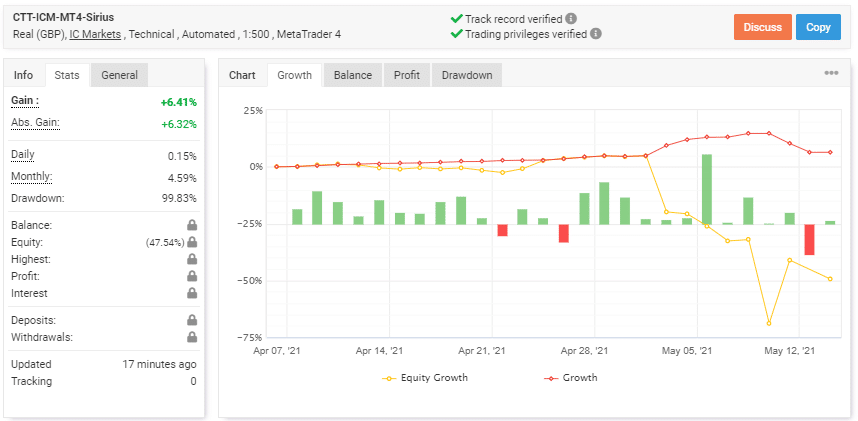 The real account trading results look horrible. The robot was set on a real GBP account on IC Markets. It works automatically using technical indicator data from MT4. The account has a verified track record. So, the data we see is relevant. It was deployed on April 07, 2020. Since then, the absolute gain has become 6.41%. An average monthly gain is 4.59%. The maximum drawdown is insane – 99.83%. 

The advisor has traded 671 deals with 1357 pips of profits. An average win is 7.57 pips when an average loss is -5.01 pips. The win rate is scam-like – for Longs, it's 33%. For Shorts, it's 81%. An average trade length is one day. The profit factor is low too – 1.16.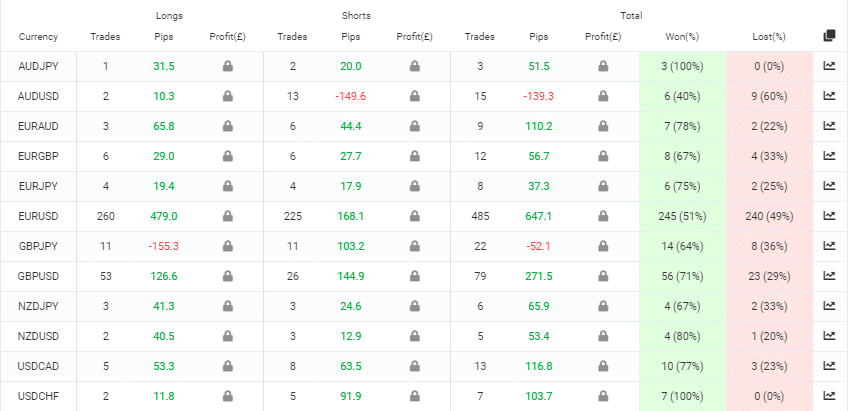 It works with twelve currency pairs, but in fact, most activities have occurred on EURUSD, GBPJPY, and GBPUSD.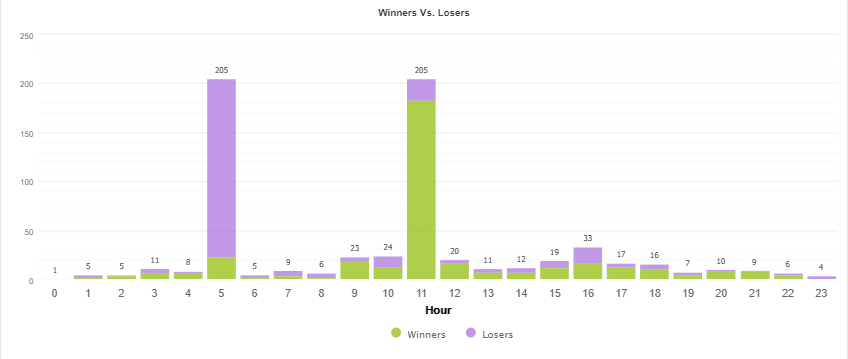 From the hourly chart, we know that the system is a scam. Trading at 5 a.m. is consistently horrible and unfixed.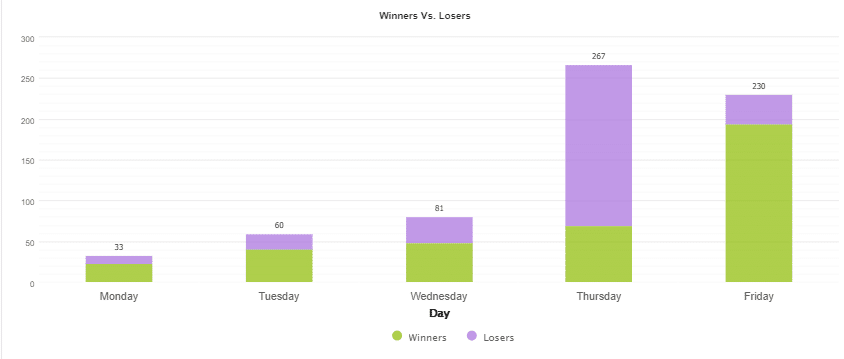 Thursday and Friday are two days when the robot is active. 

It works with sky-high risks to the account balance. There's a 76.64% chance to lose 10% of the account in the nearest future. 

We're not allowed to see trading results.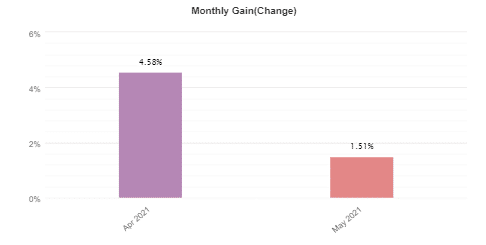 The robot makes profits, but they are little. 
Customer Reviews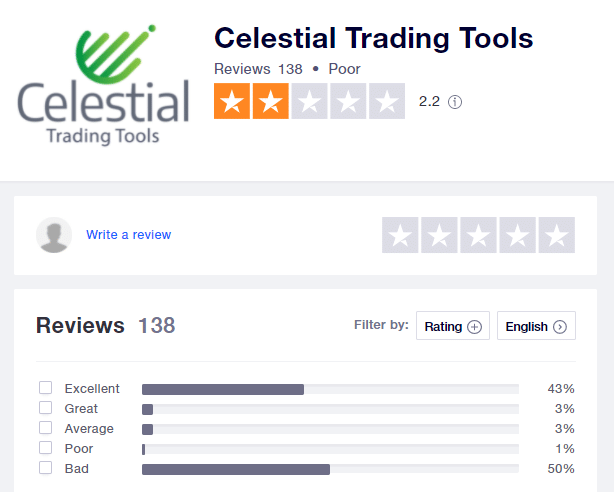 We're not surprised to see a 2.2 rate on Trustpilot based on 138 reviews. Half of them are one-starred.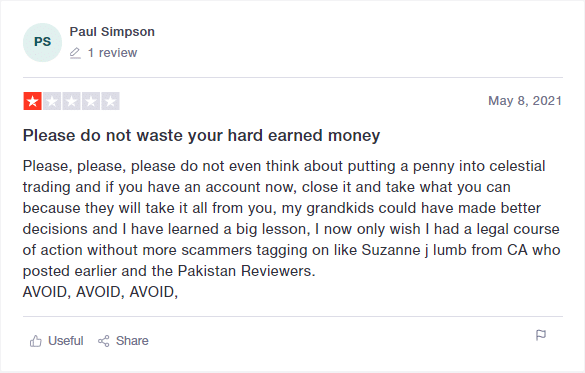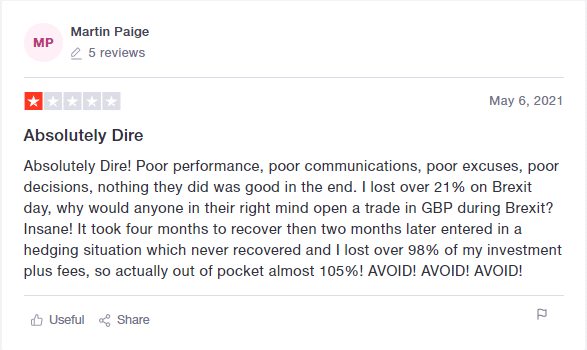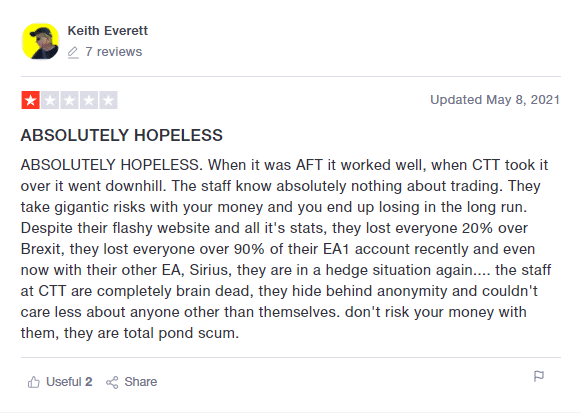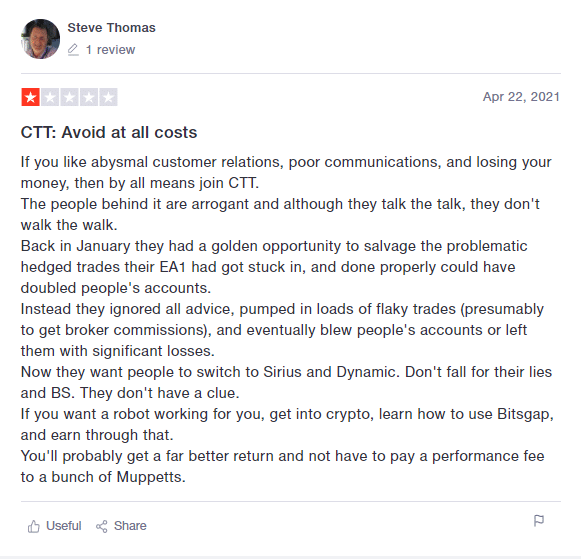 People can make profits. The support is rude. No refund policy is provided, and so on.
PROS
Real-account trading results
CONS
No team revealed
No strategy explanations provided
No settings details published
No backtest reports provided
Horrible trading results
Insane drawdowns
High-risk trading
Unclear offer
No refund policy
Horrible feedback
Verdict
Years passed, but nothing changed. Sirius EA is still a scam. We have all the necessary proofs we need for this verdict. The presentation avoids talking about strategies and indicators with settings. There are no backtest reports published. Trading results showed that after the update, there changed almost nothing. The system still fights for survival.