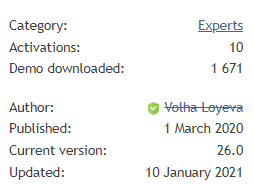 We'd like you to read a review about a Speed Magic robot. It was designed by Volha Loyeva and hosted on the MQL5 community. There were 26 updates. The last one was released on January 10, 2021. We don't know why the name of the developer was crossed out.
Product Offering
The robot has many features we want to talk about:
The EA works automatically without a need for human intervention.

This version works only on the Metatrader 4 platform.

The system calculates market conditions to manage trades depending on where the market goes.

Set files have various trading modes: aggressive or conservative.

We're sure that this can't be possible even with trading with the medium risk to the account balance. The developer's account showed only +4.29% of the monthly gain.

The system was designed for big profits with little risks at the same time.

We're allowed to customize only the most important parameters of the robot. The rest, it does automatically.

The system requires tight spreads (less than 20 pips).

If we want to trade aggressively, we have to set Stop Loss at 10-20%.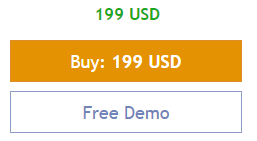 The robot costs $199 (it was $99 several months ago). There's a free demo option for those who want to check its parameters on MT4. There's no money-back guarantee.
Trading Strategy
The strategy is based on opening orders. 

The EA has aggressive parameters and an aggressive hedge-strategy-based system.

It was originally designed for trading EUR/USD on the H1 time frame.

It doesn't use risky strategies like Grid or Scalping trading strategies.

There's no intel about the recommended deposit, but taking into account Hedging, there should be $2000 for each 0.01 Lot Size.
Trading Results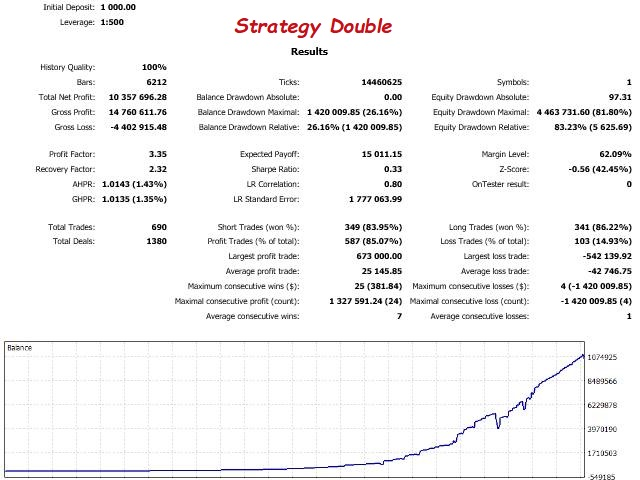 We have a screenshot of the EUR/USD backtest on the H1 time frame. An initial deposit was $100. The total net profit was $10.3M. The leverage was 1:500. The maximum drawdown was 26.16%. The profit factor was 3.35, with a 2.32 recovery factor. The EA closed 690 deals with an 83.9%-86.2% win-rate.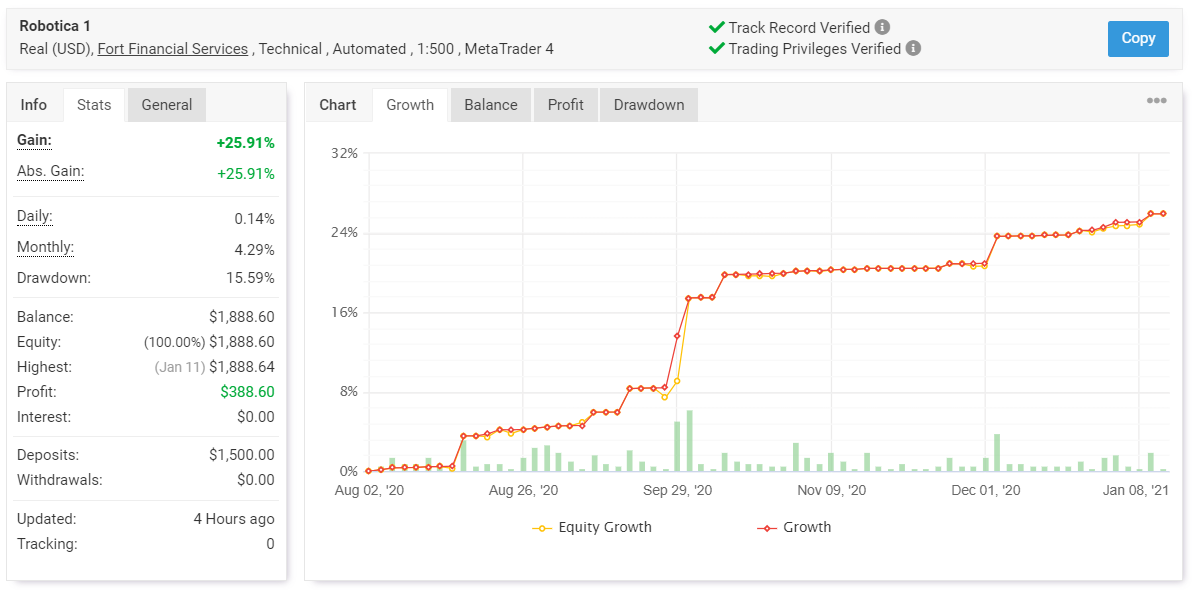 Speed Magic runs a real USD account on the Forex Financial Services broker automatically, using technical indicators from MT4 with 1:500 leverage. The account has a verified track record. It was created on August 02, 2020, and funded at $1500. Since then, the absolute gain has become +25.91%. An average monthly gain is +4.29%. The maximum drawdown is 15.59%.

Speed Magic closed 227 deals with 865.3 pips. An average win is 7.80 pips when an average loss is -19.63 pips. The win-rate is 86% for Longs and 85% for Shorts. An average trade length is almost a day. The Profit Factor is 6.50.

The robot trades four symbols but focuses on CHF/JPY (52 deals), EUR/USD (120 deals), and USD/CAD (42 deals). Most profits were brought by EUR/USD – $231.70.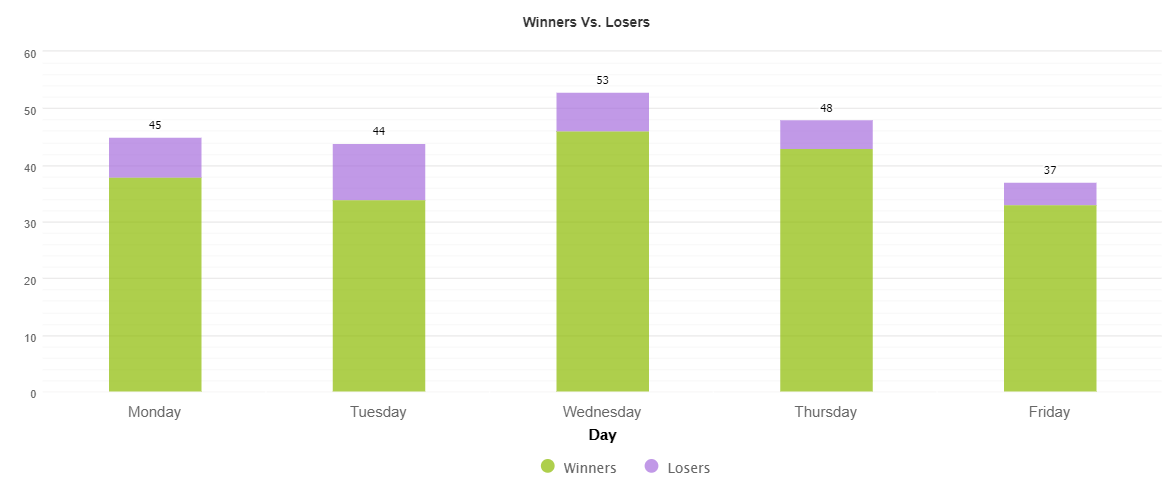 The most-traded days are Wednesday (53) and Thursday (48 deals).

The robot trades with a little risk to the account balance.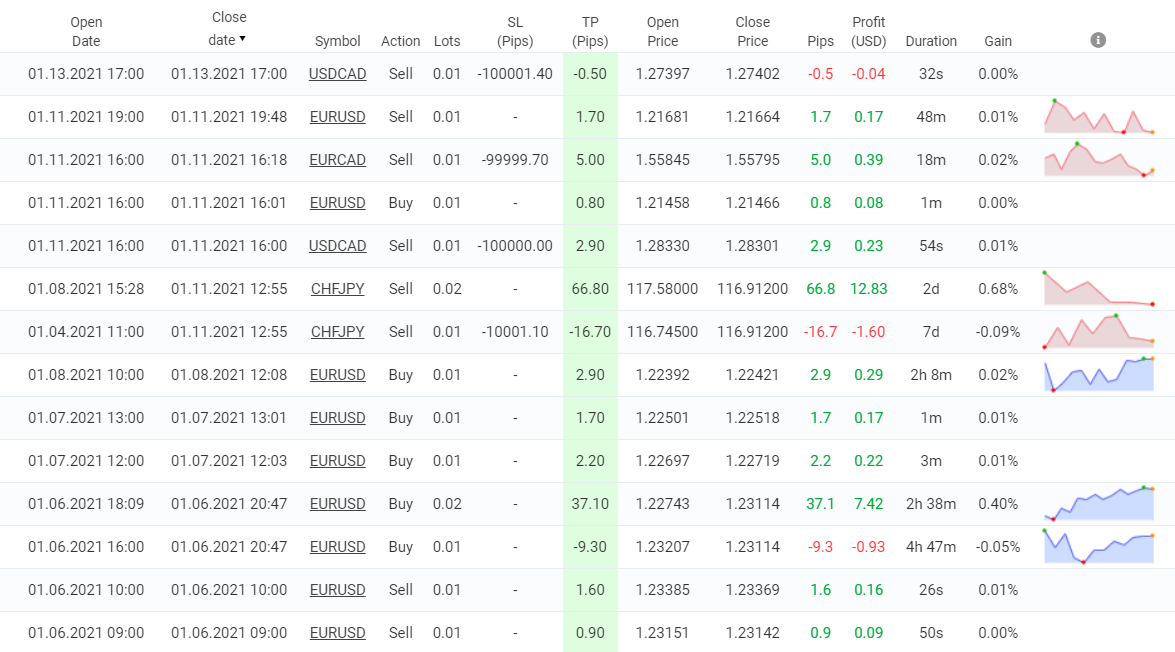 The EA places weird SL levels. If something goes wrong and it'll be disconnected from a terminal, it loses all account balance.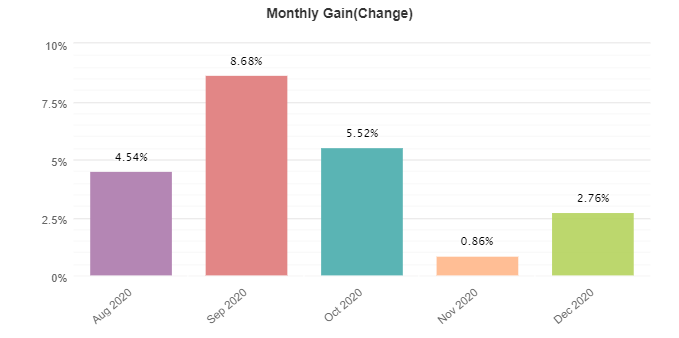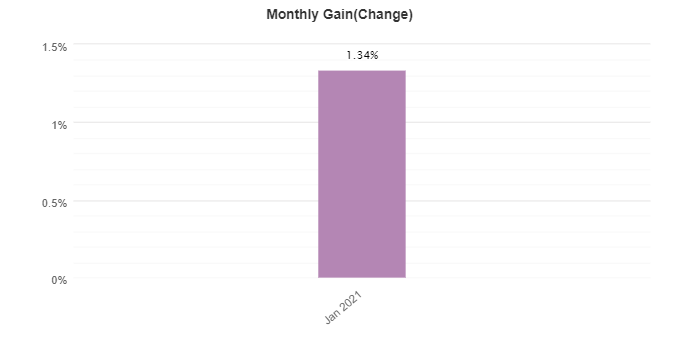 For now, the robot is consistently profitable software. Profits vary depending on market conditions. 
Customer Reviews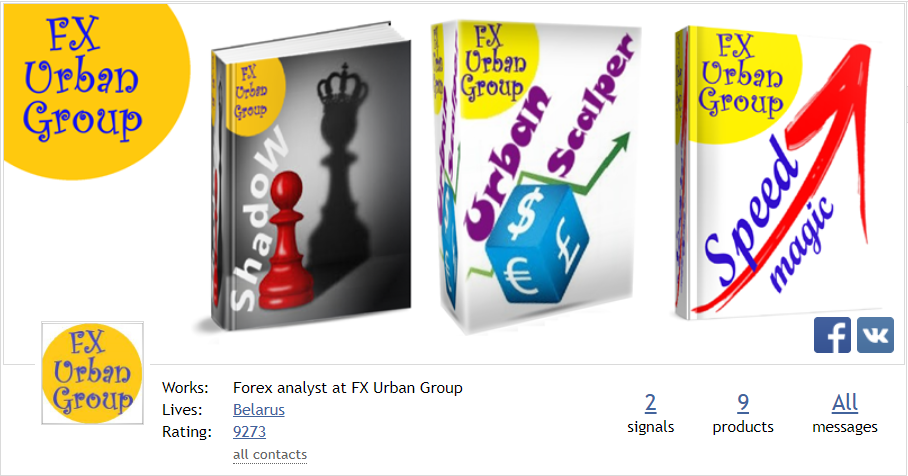 FX Urban Group is a Belarus company with a 9273 rate. The profile has two accounts with signals and nine products in the portfolio.

The EA has a five-star rate with a purchasing frequency of eleven copies a month.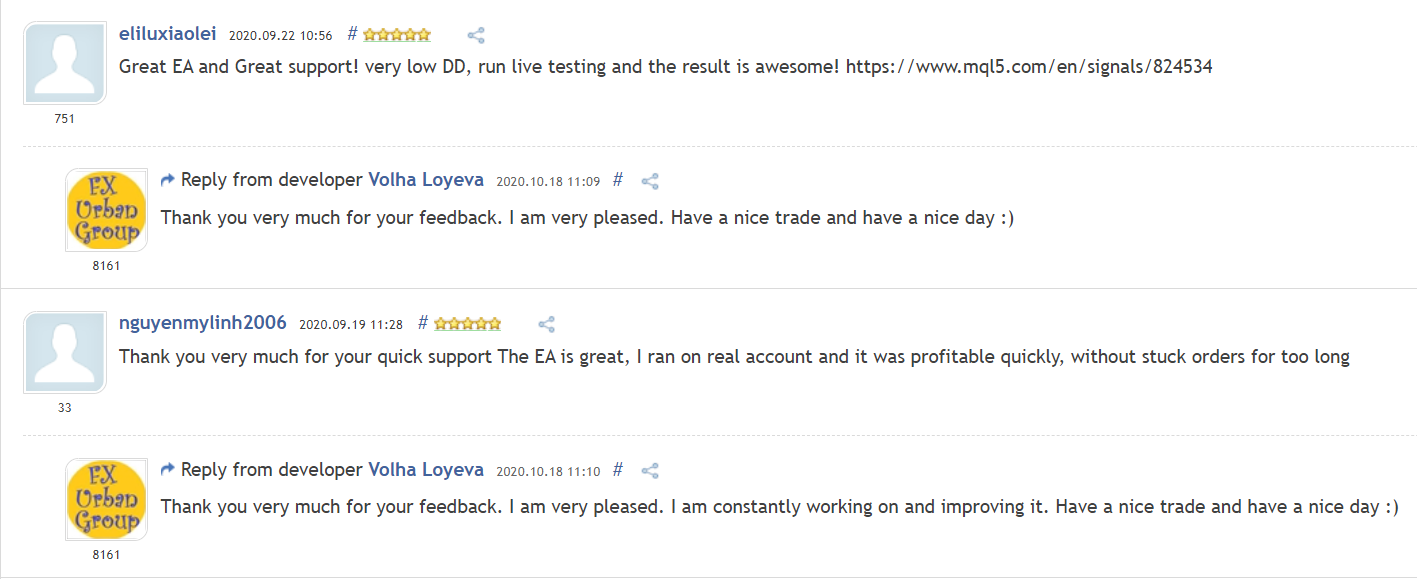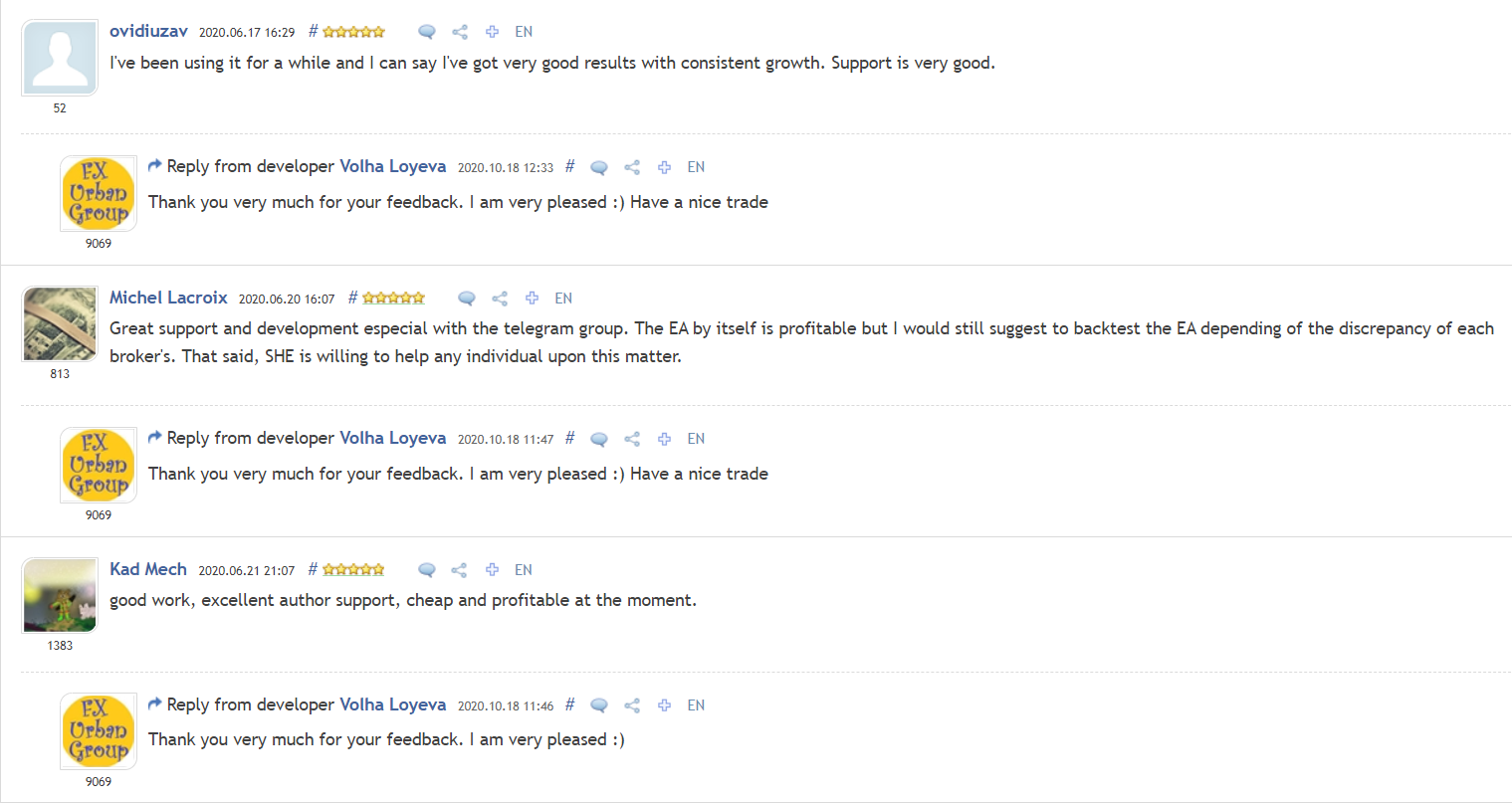 There's much positive feedback from EA's users.

The developer provides answers as quickly as possible. 
PROS
Backtest reports are provided
Real account trading results are provided
People testimonials are provided
Medium pricing
CONS
Hedge strategy is on the board
Weird SL level placing
The profitability varies so much depending on the month
No money-back-guarantee provided
Verdict
Speed Magic is discussable software. The system is based on a no-name strategy with Hedging. It opens several orders at once to increase profitability. The developer lied that they are no Martingale. As we can see from the trading results, after the EA experienced a loss, it will open a trade with 0.02 Lot Size instead of 0.01. We know anything about extra requirements like VPS hosting or ECN accounts. During the past New Year Brexit session, the EA didn't trade. So, we can't be sure it's good for any market condition.