SV3 Trading is a signal provider company that works through a Telegram channel. The main claim informs us that the signals have from 70% to 90% of the success rate.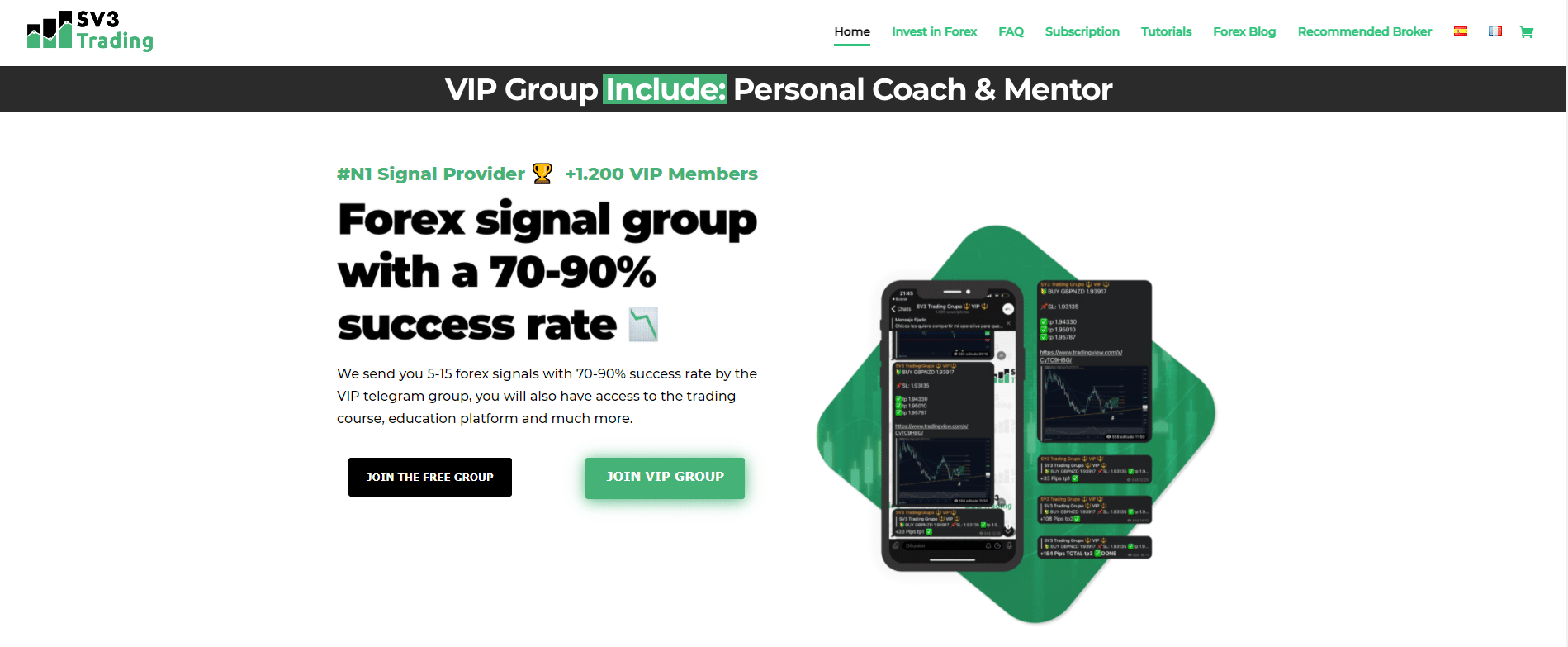 Product Offering
The presentation has little information about exactly signals features:
The signals are generated based on the analysis of the markets.

The approximate win-rate is 70-90%.

We can expect to trade over 5000 pips monthly. 

The Telegram group is featured by a pip counter.

We can get refund money if the month is lost.

There are daily trading reports in the channel.

Trading ideas are published in the free channel too.

On Instagram, the developers post tips and educational content.

The minimum required deposit is 250 EUR.

The broker may ask for $100 at least to get started.

The signals are delivered with TP and SL levels.

The signal is 5-15 daily signals.

We can switch languages from English to Spanish or French.

The developers hide any information about their company registration and details where they are from.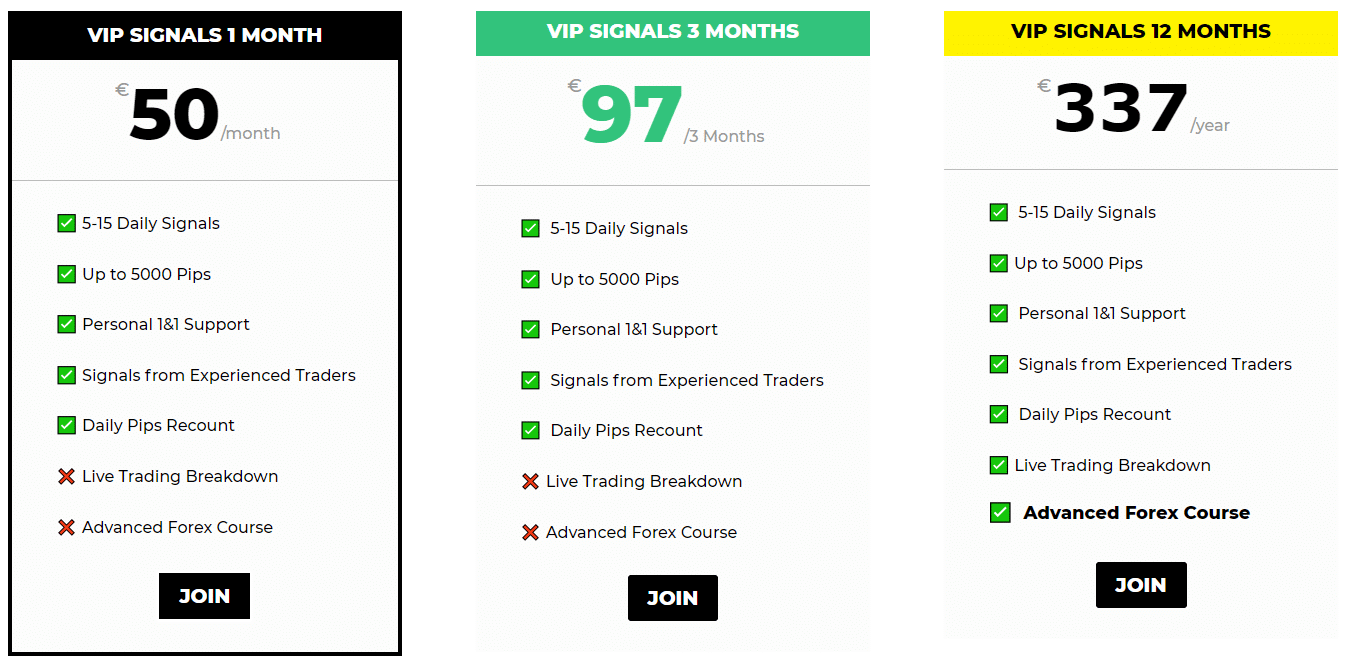 There are three packages: VIP Signals 1 month, 3 months, and 12 months. The one-month VIP Signals subscription costs $50. It includes 5-15 signals daily, up to 5000 pips, personal one-to-one support. The signals will be sent only from experienced traders. There's a daily pips recount. The three-month subscription costs $97. The twelve-month subscription costs $337. The annual pack includes Live Trading Breakdown and Advanced Forex Courses.

We can start a 30-day free trial to make sure the service is good to go.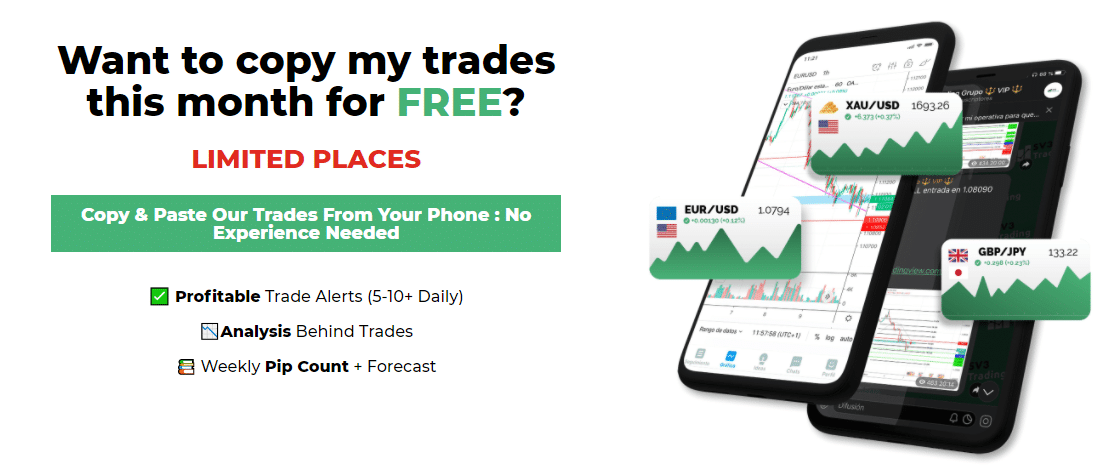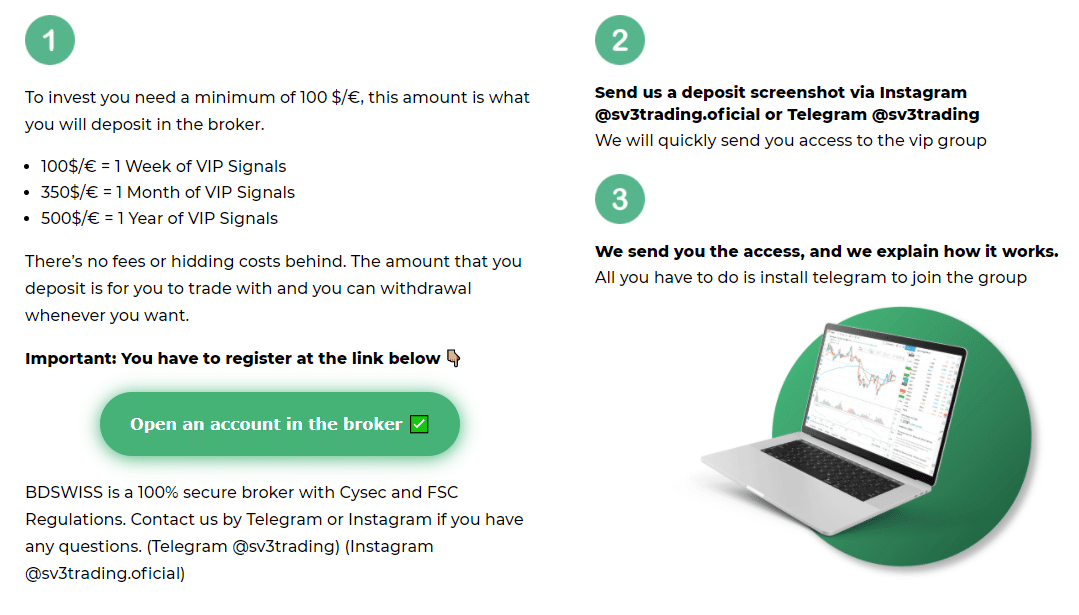 There's nothing changed for a year or so. We have to register a real account on BDSwiss. We have to deposit 100 USD/EUR to get a week of VIP, 350 USD/EUR to get a month of VIP, or 500 USD/EUR to get an annual VIP. After funding the account, we have to approve it on the vendor side.
Trading Strategy
The developers didn't reveal information about strategies. Most likely, there are Trend and Price Actions strategies.

There are all symbols available on the terminal.

We can fill signals in any time frame.
Trading Results
There are no backtest reports because the developers don't generate these signals themselves.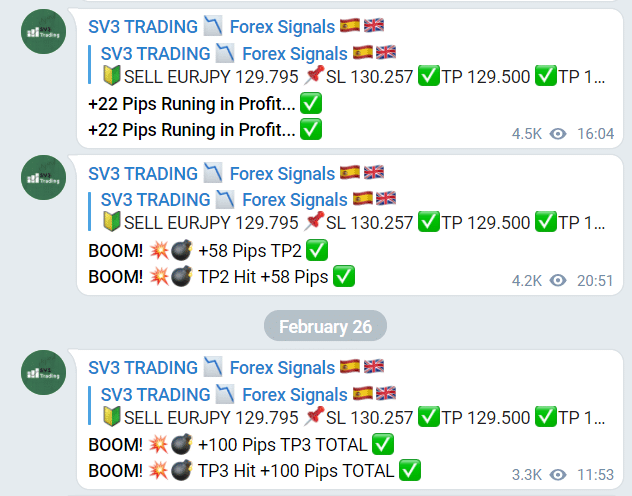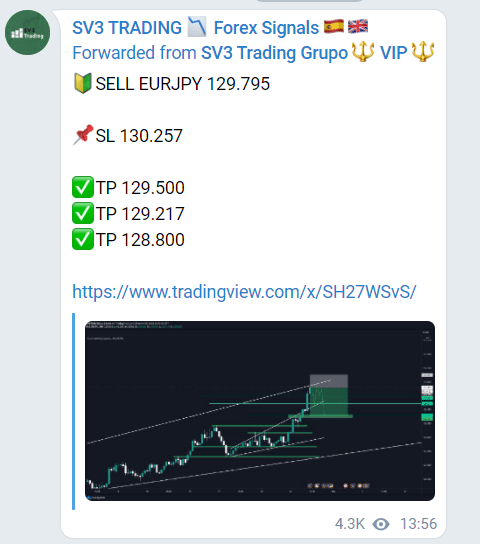 All trading reports are introduced just like text messages. It doesn't increase a trust level because we know that developers don't trade these signals. So, they are not in touch with the current state of affairs with these signals. So, they make money, not on Forex, but on us.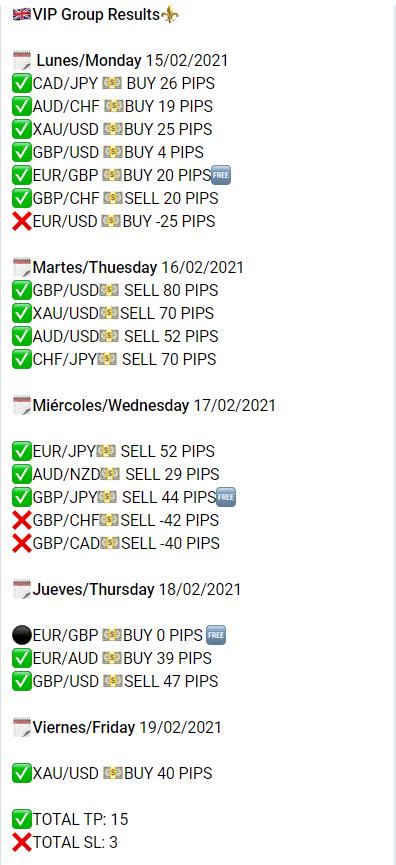 The VIP group weekly reports look like this. 
Customer Reviews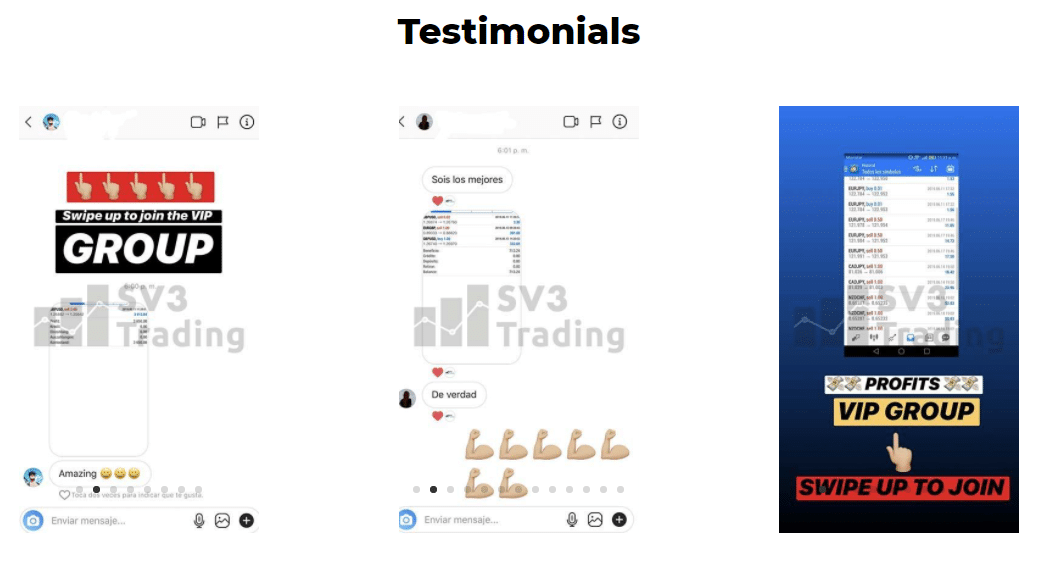 The presentation is featured by many positive testimonials.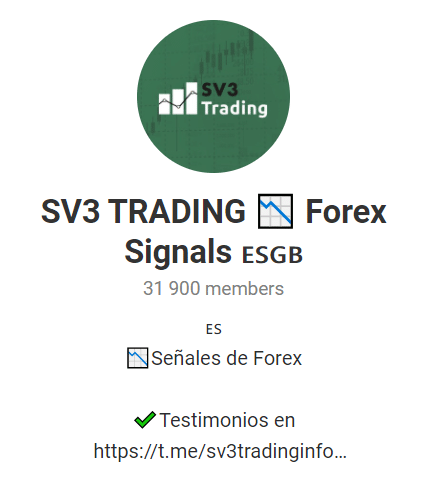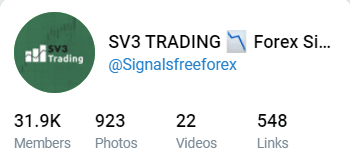 The Telegram channel includes almost 32000 members.
The channel includes 923 photos, 22 videos, and 548 links. The number of members looks like in the middle of the pack among other similar services.
PROS
Big Telegram channel
Free signals provided
Trading ideas provided
Affordable pricing
There's an option for an annual subscription for almost "free"
CONS
No team revealed
No settings and other details provided
No signals generation traders or analysts revealed
The developers don't trade signals they deliver to us
Verdict
SV3 Trading is a signal-providing company that runs a Telegram channel with over 30000 subscribers. The vendor provides to us no third-party verified trading results. so. It shows that SV3 Trading is only an aggregator without previous trading experience. The company provides a refund if the month is not profitable. We can get some free signals from the free Telegram channel. At the same time, we can receive the annual VIP subscription by registering a real account on BDSwiss and depositing it at 500 EUR or USD. So, the final decision to trust or not to trust can be made after following their free signals for several months or so.