FX Hunter Wealth is a signal-providing and funds management service. The main claim is that "Victory is Possible for Everyone." Of course, it's a lie. The presentation is several-page short and looks like a joke if you mind using this service.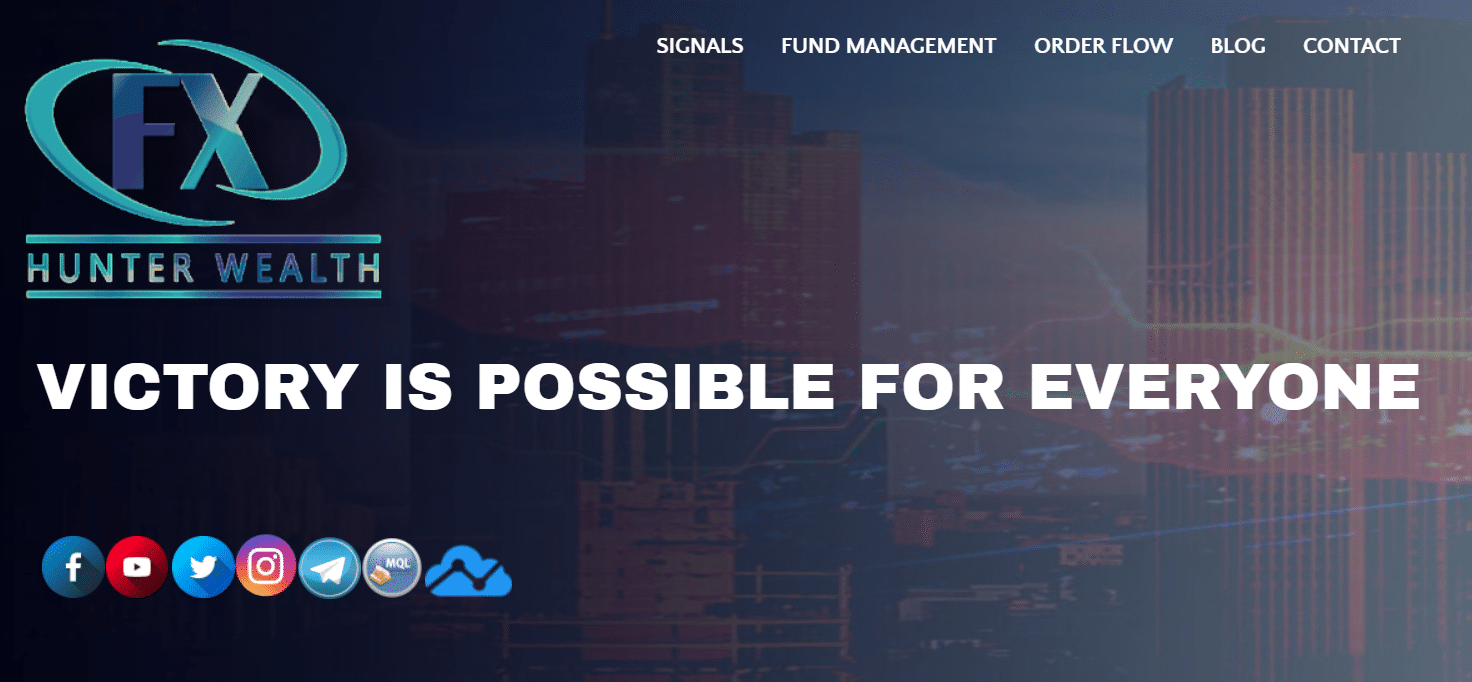 We've got Dave, who's FX Hunter. According to the intel, he has extended experience in the Forex-related field. So, this person will send signals and/or manage our funds (PAMM).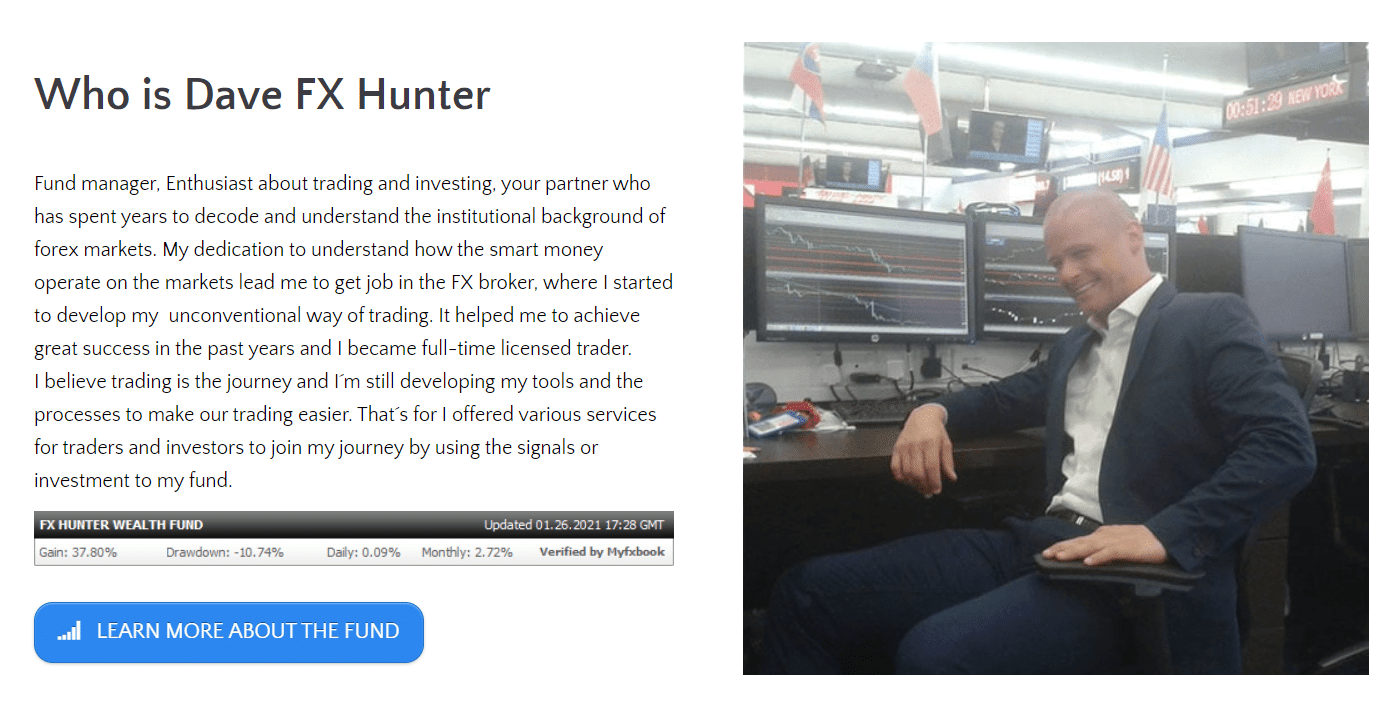 Product Offering

The offer costs 1.10 EUR daily. We have to choose a pack and contact the Telegram bot. There is no list of packages at all. How can we do this?

There's no money-back guarantee.

The pack includes 15 signals monthly with 100 pips targets.

His PAMM account trading results deployed on MQL are truly horrible.
There's a high-risk FX Hunter connected to the MQL5 community.
Let's talk about signals features:
We can rely on 15 signals weekly.

The system generates signals only for swing orders.

The signals have the Take Profit set at 100 pips.

They have the same format: Symbol and Direction, Entry Price, Stop Loss, and Take Profit levels.

We'll receive updates for open orders.

The signals are generated for low-risk trading.

There is the advice of Lot Sizing and required account balance.

We can expect to get 5% of the monthly profit.

The optimal risk is 1% of the account balance for each open order.

The vendor advertises IC Markets as a recommended broker we can trust.
Trading Strategy
As the developer mentioned, the system is based on the banks' activities on the market during the past and present periods.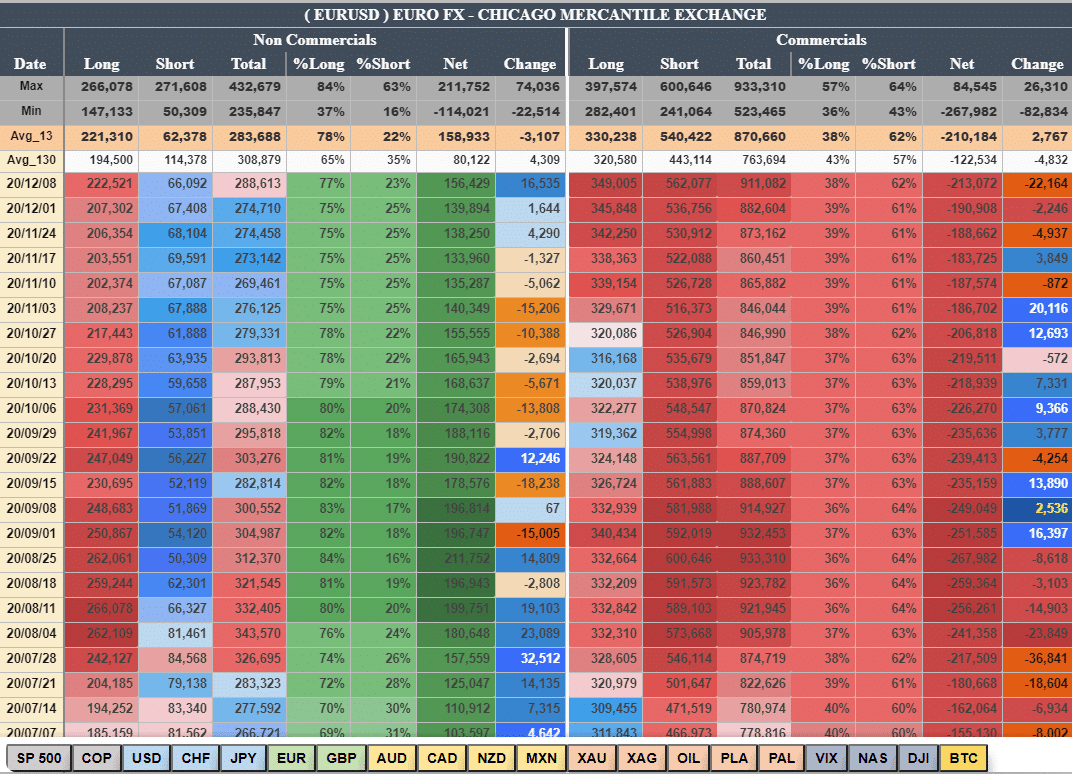 Dave analyzed banks' trading data to spot future trade opportunities.

For us, it sounds like a scam because he or it has to perform a certain strategy like Trend, Price Action, Breakout, and so on.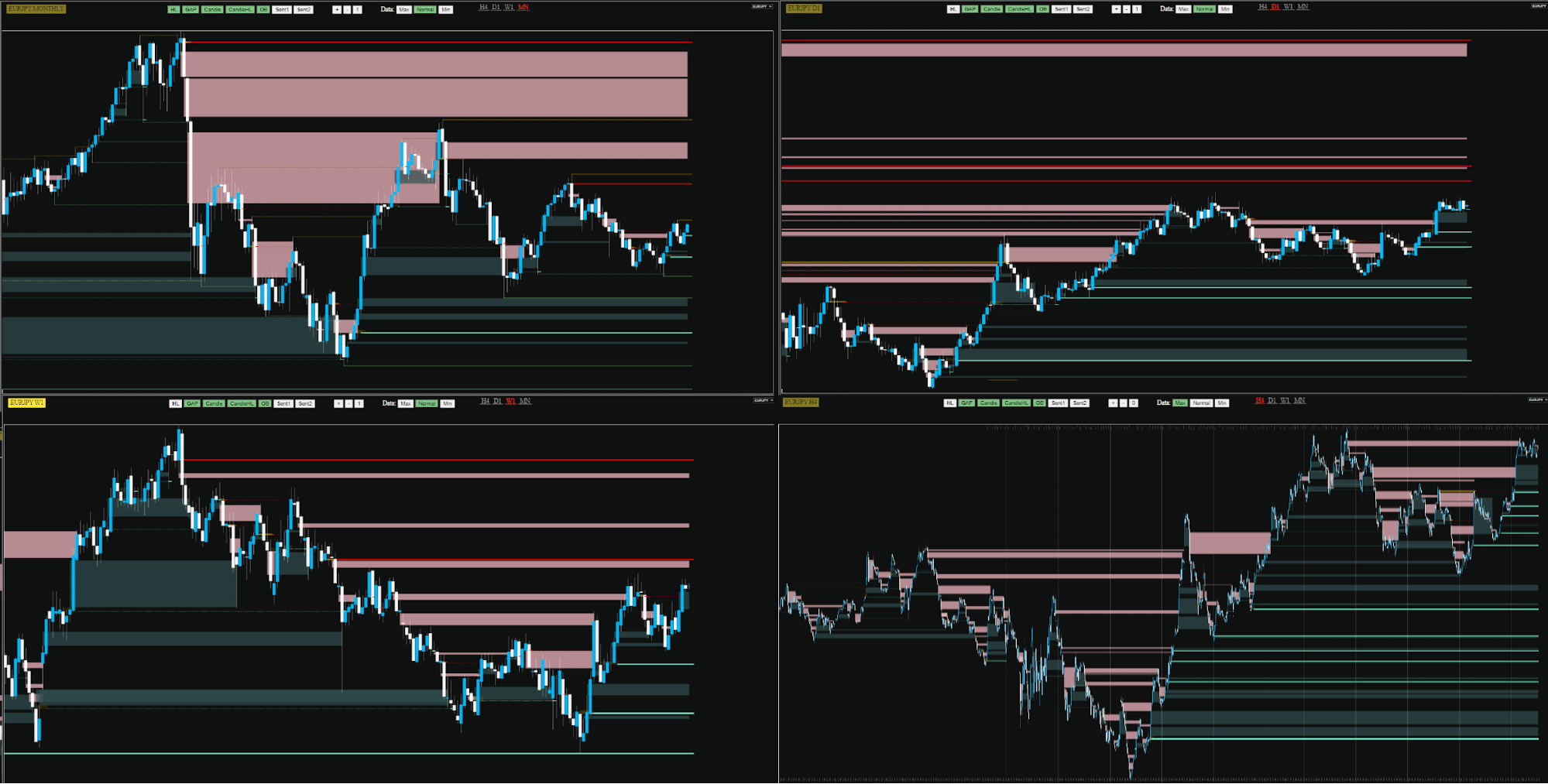 The screenshots show how the robot analyzes and works on the different charts at the same time.
Trading Results
The vendor doesn't share with us any backtest reports. It's a huge con because we know nothing about the robot's performance on the past data. As a result, we don't know what to expect from it in the future.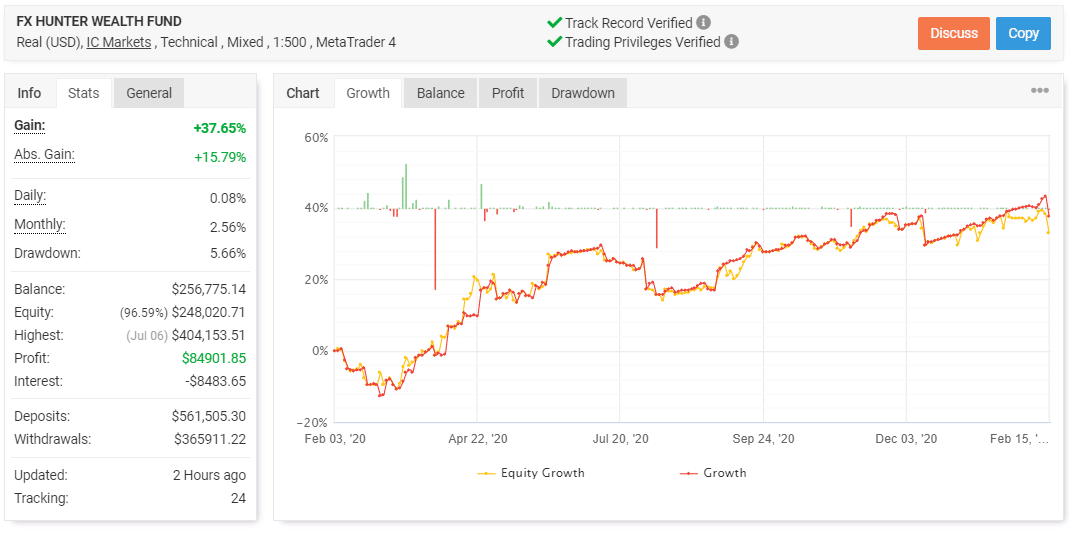 The robot runs a real (fund) USD account on IC Markets. The system works based on technical analysis using intel from MT4. The leverage is set at 1:500. The account has a verified track record and verified trading privileges. It was created on February 03, 2020, funded at $561505, and withdrawn at $365911 in total. The absolute gain is +37.65%. An average monthly gain is 2.56%. The maximum drawdown is – 5.66%. The account is tracked by twenty-four users.

It closed 2161 deals with -921.5 pips. Ab average win is 56.05 pips when an average loss is -112.73 pips. The longs position win-rate is 64% when the shorts one is 68%. An average trade length is over twenty-two hours. The Profit Factor is 1.23.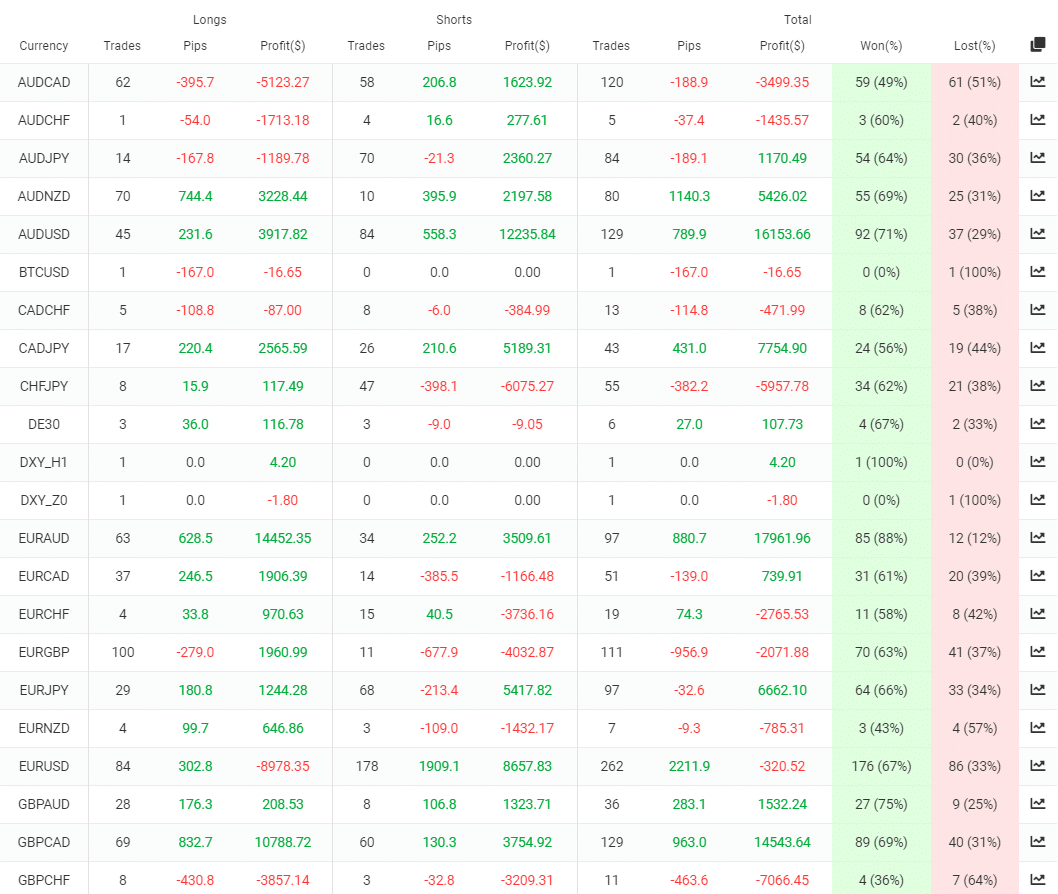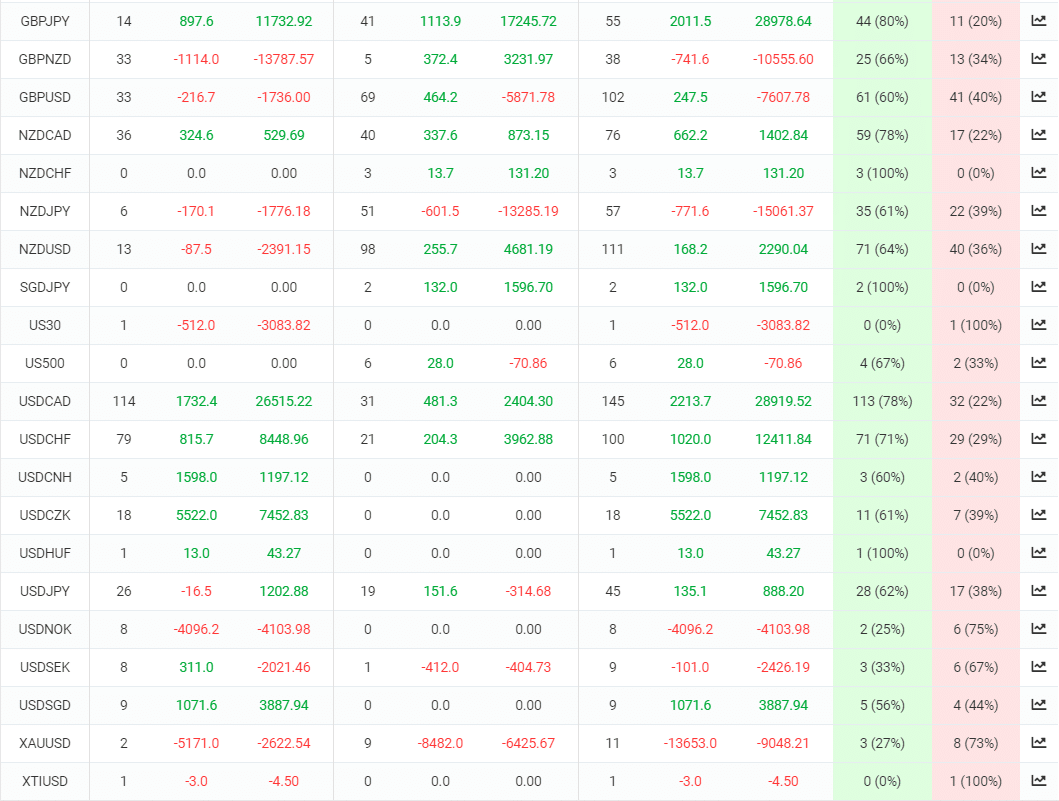 It trades all available symbols, including exotic ones. It's so dangerous when the system doesn't focus on trading several symbols and tries to work with everything.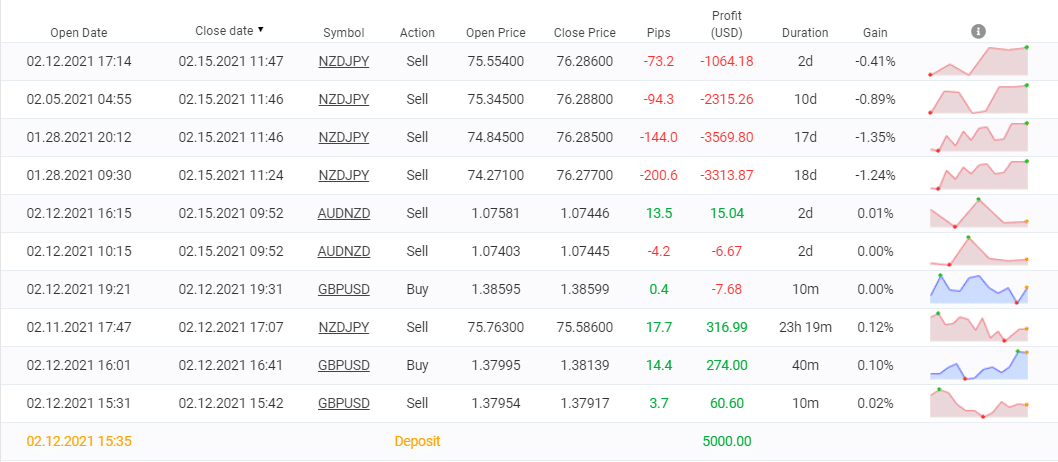 It's how the results of Grid trading looks like. Four deals have brought significant losses. We don't know for sure if there were Martingale Lot Sizes.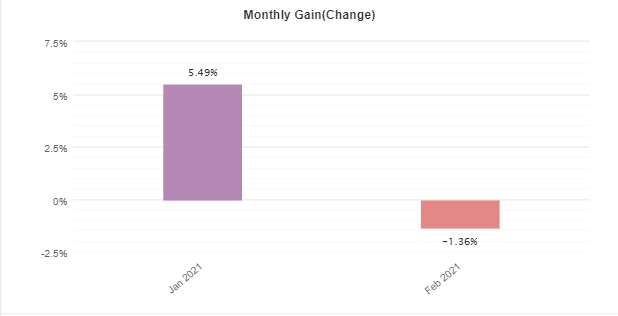 As a result, February is at -1.36% so far.
Customer Reviews

We've got a profile of FX Hunter Wealth on Forex Peace Army with a 4.912 rate based on 57 reviews.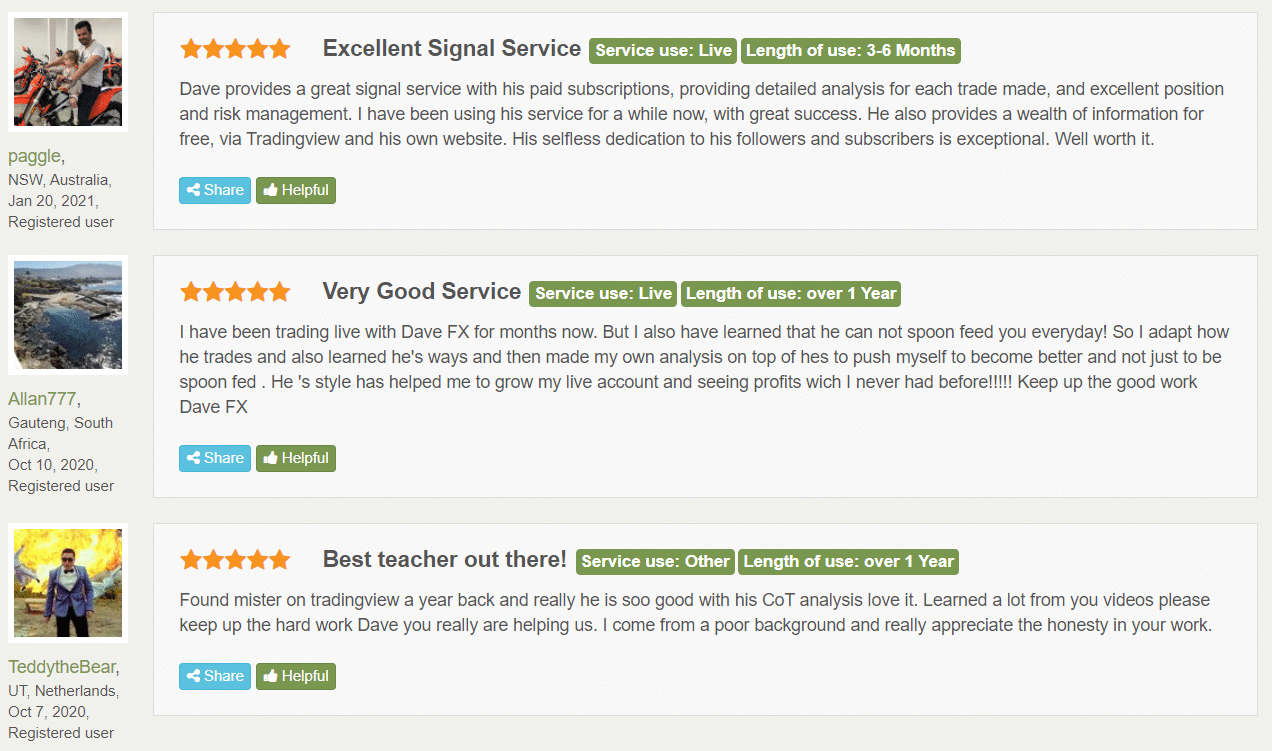 Most of them are positive. It's weird as for low-frequency signal service. So, most likely, they are fake.
PROS
There's info about the developer
Real-account trading results provided
There's a PAMM service
Affordable offer
CONS
No settings explanations provided
No strategy explanations shared
No backtest reports provided
No copy-trading service created
Huge losses on PAMM and signal account in February
There are Grid and most likely Martingale strategies behind the system
No money-back-guarantee provided
Verdict
FX Hunter Wealth is a service that provides Forex-related signals and PAMM management for everyone. The presentation is quite short and tells a few about strategy, settings, and money-management. Trading results showed that the system isn't stable and can't be good for long term investment. We'd not use these signals or provide our funds for him to trade.